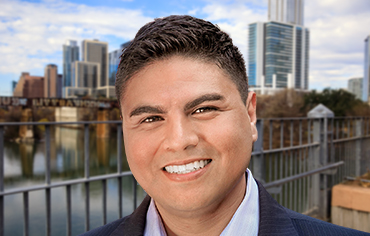 Luis Urista
Broker Associate
An Austin Transplant, by way of Irving, Texas. Luis relocated to Austin to attend St. Edward's University in 2001 and graduated with a degree in Business Management in 2006. While attending St. Edward's, Luis gained a strong foundation based on service, integrity, and ingenuity. "Learning to Think" is a radical philosophy that engages one to contemplate and think outside the box, thus providing a different perspective and ability to consider all possible options.
Eager to make a lasting impression on everyone he encounters, by offering his services, Luis naturally chose to help individuals with a profession that he has an extreme passion for: Real Estate. In order to gain a fundamental understanding of the real estate industry and build a strong foundation on which to begin his career as a real estate professional, Luis began his real estate journey with Keller Williams in 2011.
After which, Luis ventured out to partner and establish the independent real estate firm Theoria Realty. During his tenure, Luis developed the necessary skills, experience and expertise to navigate the wide array of situations that arise during a real estate transaction. Besides acquiring his license in 2011, Luis has extensive customer service training and sales successes in the consumer banking industry while being employed by JP Morgan Chase Bank. His past sales experiences have allowed him to develop and establish long lasting business relationships by offering unparalleled customer service.
Luis is dedicated to serving his clients, as purchasers and sellers of real estate, ensuring that their needs and best interest are being represented at all levels throughout the real estate process. As a professional, Luis dedicates his time and energy to study and analyze the real estate market and provide his clients' with up to date information allowing for a better informed decision with regards to their real estate needs.
Read Luis's Reviews