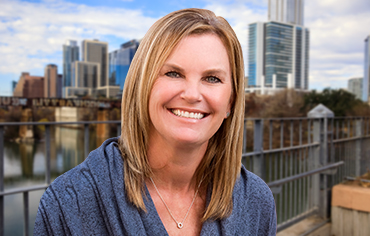 Tara McGuire
Realtor®, CNE
Tara has been in the real estate industry in Austin since 1999. Her role has changed over the years from selling to running her own successful brokerage which included business development, training agents, operations, marketing, and compliance. In 2014 she sold her brokerage and joined Bramlett Residential, again as a sales agent. She has produced in the top 1% of Austin area agents for the past 5 years and has built a team of four that provides outstanding service and market expertise to all their clients. Tara's team earned the Austin Business Journal's Residential Real Estate award in 2021 for closing more than $60 million in residential home sales.
Tara believes in building strong relationships with her clients. More than selling homes, Tara provides real estate consultation services. She feels it is her job to provide sound advice for clients to meet their financial real estate goals whether that means selling a home or not. In the end, it's Tara's extreme understanding of the Austin real estate market, her transparency, and her honest advice that lead to sales, whether it's immediate or it's clients coming back many years down the road when the time is right for them to buy or sell.
Tara has built out her successful real estate team with her husband Craig, and longtime friends Stacy Zellner and Lauren Salazar. It says a lot to work alongside people you have known that long and makes it a ton of fun too! Tara and Craig have three kids that they are very proud of and are just around the corner to graduating to empty nester status. In her sometimes-limited free time Tara enjoys tennis, hiking, Pilates, e-bikes, and travel.
It's apparent very quickly upon meeting Tara that she is no nonsense and no pressure. Tara is extremely efficient, pays incredible attention to detail, is very clear in her communication, down to earth and runs her business on strong systems and processes. Her clients rely on her professionalism and appreciate her relationships within the Austin real estate community that have served her well in her nearly 25 years in the business. You could say she knows a thing or two about the Austin Real Estate market. Click Here to Read Tara's Real Estate Story
Read Tara's Reviews