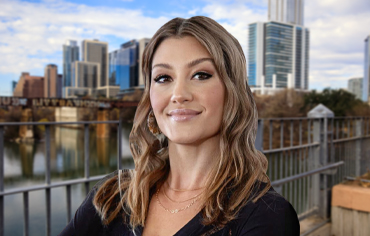 Are You Buying or Selling? I'd Love to Help!
With a successful background in Corporate Contracted Management, Amanda Ciotto made a seamless transition into the dynamic world of real estate. Drawing on her drive, determination, and work ethic honed in the corporate realm, Amanda quickly established herself as one of the top-selling realtors in the upstate capital region.
From an early age, Amanda's passion for homes and design was evident. She would eagerly flip through home and garden magazines, captivated by the architecture and allure of different properties. This passion only intensified when she purchased her own home, leading her to pursue her real estate license in the state of New York.
One of Amanda's specialties is working with investors, leveraging her own experience in owning and operating a portfolio of short and long-term rentals in New York. Her understanding of the nuances of real estate investing allows her to provide valuable insights and strategic guidance to her clients.
Coming from a family of entrepreneurs, Amanda brings a unique perspective to her real estate practice. She applies cost-saving and systematic strategies inherited from the corporate world, ensuring that her clients receive exceptional value throughout the buying and selling process. By utilizing cutting-edge technology and social media applications, Amanda makes the real estate journey not only efficient but also enjoyable for her clients.
Outside of real estate, Amanda cherishes her time with family and enjoys exploring the outdoors and practicing yoga whenever she can. As a fitness enthusiast, she has completed the Niagara Falls Half Marathon and actively participates in various 5k charity events. Additionally, Amanda's creative side extends to the kitchen, where she loves whipping up new recipes and indulging in culinary adventures.
When you choose Amanda as your realtor, you're not just gaining a knowledgeable professional, but also a partner who cultivates value through strong client relationships.