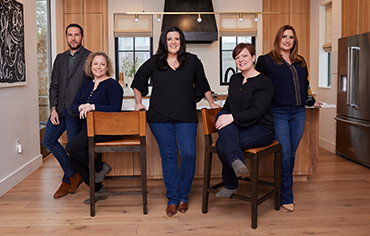 Are You Buying or Selling? I'd Love to Help!
As Austin's trusted real estate advisors, Berbas Group consistently exceeds clients' expectations of the industry. Their collaborative, top-producing team has over 65 years of real estate, finance and investment experience, allowing them to take a data-driven, fine-tuned approach to real estate transactions. They're finance nerds at heart, which means they approach your real estate transaction differently. They use their years of experience and expertise in analyzing markets, and their incredibly thorough "roadmap" to reduce the stress and uncertainty of the real estate process and keep you informed every step of the way.
As dedicated Austinites, they never forget their southern hospitality. Operating from a place of compassion and warmth, they aim to delight the people they work with: their clients, colleagues, and community at large. They value integrity and service above all, and pride themselves on client care and ensuring an enjoyable experience.
Their diverse clientele of owners, buyers, investors & developers come to them again and again knowing they can expect best-in-industry service, successful transactions, and expert advice. They've successfully negotiated hundreds of transactions helping clients build wealth, maximize profit, and find their forever homes. Working with Berbas Group, you will feel confident that you're looked after as if you were a member of their family, knowing that no stone has been left unturned. Let them help you make the best investment decisions you can to meet your real estate and financial goals. Whether you sell now or never, they're here as a resource for you.