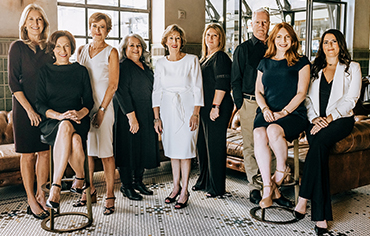 Are You Buying or Selling? I'd Love to Help!
Beyond serving as an agent for buyers and sellers, as a young entrepreneur, Carol Dochen found her passion in walking with her clients as they moved from one chapter of their lives to the next. As her real estate expertise grew, so did her reputation for treating each client like family with her honest no-nonsense guidance.
With care and foresight Carol chooses and mentors agents who share her values of integrity, service and desire to welcome clients and make them feel at home. The sense of family Carol values keeps clients returning time and again as their housing needs change. Dochen Realtors meets them where they are with in-depth knowledge of the Austin-area market and connections to carpenters, craftspeople, roofers, painters, repair people and whoever it takes to help a "house become a home" that will be lived in and loved.