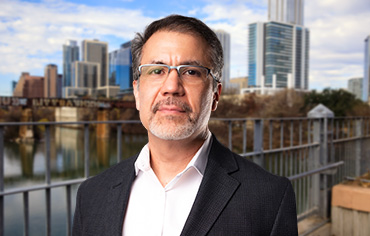 Eric Engberg
Realtor®, CNE
Eric Engberg is a licensed Realtor with 20 years of relevant experience in the Austin real estate market. He knows that buying or selling a home can be an emotional process, so he strives to provide clients with all the information they need and answer their questions honestly and promptly.
Eric is passionate about simplifying the home buying process for first-time buyers. In addition, he spent six years as a listing specialist for one of the top real estate teams in Central Texas, where he learned how to help homeowners make smart decisions when putting their house on the market.
With five kids and two grandchildren, Eric is always busy, even when he isn't helping his clients buy or sell homes. As a fun fact, Eric has lived in Austin since 1981 and used to sing Country music in venues across the city. These days you might spot him running across the city, as his most recent personal endeavors involve ultra running. If you're looking to buy or sell in the Austin market, reach out to Eric today to get the conversation started!
Read Eric's Reviews