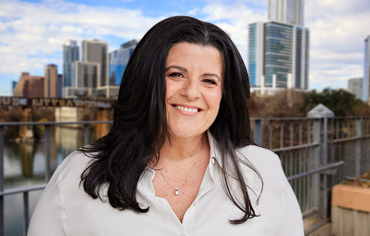 Are You Buying or Selling? I'd Love to Help!
A proud Austinite since 1989, Jen moved here to attend the University of Texas Plan II program. After working first as an options trader and then in the credit markets in Chicago and Minneapolis, Jen returned to Austin as soon as she could. In 2000, she bought a home in central Austin with an eye toward building a personal portfolio and she was immediately hooked. As she started to purchase, rehab, and invest in properties in Austin, she learned about common home maintenance and renovation hurdles and how to solve them.
Jen's background in finance laid the foundation for a career in real estate and informs the professionalism and data-driven approach of the Berbas Group. She has an affinity for Excel and an excellent grasp of the real estate market and investments. Don't be surprised if you're shopping for investment property and you receive a cash flow analysis spreadsheet! Her insightful eye for markets informs her trusted real estate expertise. In addition, her extensive operations experience cultivated her ability to build and foster a well-rounded, compassionate, and attentive team with a wealth of experience.
As the heart and soul of their team, Jen shapes their big-picture goals. She charts the team's course, stays on top of market trends, oversees negotiations, and constantly refines their approach to ensure clients are always kept informed and that no stone is left unturned. Jen finds immense gratification in empowering clients with knowledge that can truly change their lives.
Jen's experience as a three-time IRONMAN triathlete has shaped the kind of focus and discipline she brings to her work. When she's not geeking out on a spreadsheet or some great 1940s house that just hit the market, she can be found at Uncle Nicki's cafe, the pottery studio, playing tennis, walking her dog, and enjoying this amazing city we're all so lucky to call home. She feels incredibly grateful to live in her favorite place on earth (except maybe a Greek Island!).