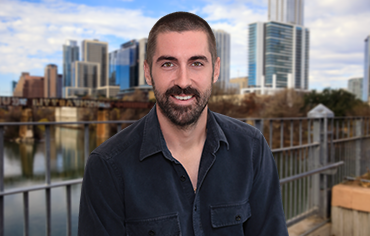 Are You Buying or Selling? I'd Love to Help!
Jeremy Vandermause was raised right here in Austin, Texas. Having experienced just about every neighborhood, his intimate knowledge of the area's landscape helps him navigate its competitive market and be your best guide to real estate in Austin.
After graduating from the University of Texas, he spent 8 years as an actor, middle school teacher, and software sales professional before ultimately deciding to pursue his true calling: helping people buy, sell, and invest in properties they love. As a former educator, his life has revolved around helping others grow and building long-lasting relationships.
Jeremy's family still resides in Central Texas from Austin to San Antonio, and he has lived in East Austin since 2012. In his free time, he loves everything outdoors – hiking, camping, swimming, kayaking, mountaineering, you name it. In true Austin fashion, he will bring his dog, Rosie, anywhere and everywhere. He enjoys discovering good food, coffee, live music, playing pool, disc golf, and expanding his own real estate portfolio!