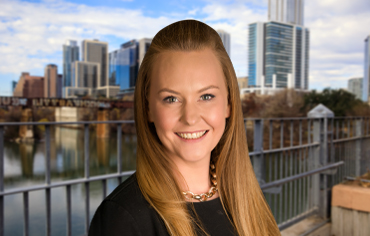 Lisa Sterling
Realtor®
Lisa is originally from the UK and moved to Orlando, Florida in 2013 where she met her husband. They then lived for a short while in Las Vegas. After some research and visits to many cities throughout the country, they fell in love with Austin. They decided to move here in 2016 and make it their forever home and raise a family. What isn't there to love? History, beautiful hiking trails, live music, and a fantastic food and beverage scene.
Before becoming a Realtor, Lisa was a restaurant manager. She also worked with her parents to buy and renovate a number of houses back in the UK. When she and her husband purchased their first home in Austin, Lisa fell in love with the process. She immediately knew that she wanted to combine that love with her passion for customer service, and help others along their own journey to home ownership.
Buying or selling a house can be a complex and often a very personal endeavor. Lisa understands this and strives to listen to her clients and work hard to achieve the best outcome in every transaction — which means making sure they are happy!
Read Lisa's Reviews