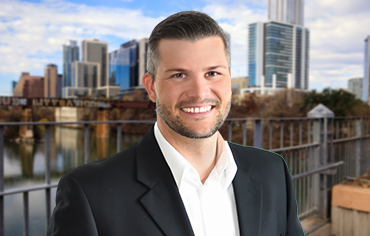 Morgan Motley
Realtor®, RENE
Morgan Motley brings a transparent approach, earning a reputation for honesty, integrity, and knowledge in the fast-paced Austin market. His outgoing personality paired with his innovative selling strategies and passion for helping his clients achieve their homeownership goals gives him a distinct advantage.
Friendly by nature, Morgan loves establishing relationships with his clients, taking the time to assess their needs and guide them toward favorable outcomes. He prides himself on walking buyers and sellers through every step of a real estate transaction with ease. Morgan's remarkable track record is proof of his unwavering commitment to his clients and confidence in navigating them through the process.
Whether you are a seasoned investor or a first-time homebuyer, Morgan's expertise and deep-rooted passion for the real estate industry and Austin will help you find the property of your dreams.
Read Morgan's Reviews