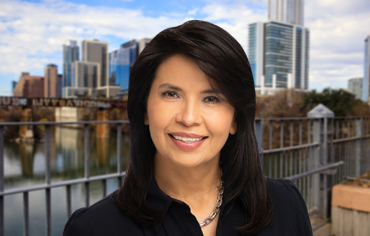 Are You Buying or Selling? I'd Love to Help!
Ruth is a respected and accomplished Realtor whose exemplary service has earned her lifelong clients. She has been an Austin resident for over 30 years and as such, is fully acquainted with the ins and outs of the Austin real estate market. Whether it be a downtown high-rise condo or a ranch at the outskirts of town, her insight and experience will ensure optimum outcomes of your real estate transactions.
Ruth earned an MBA and worked in corporate finance for over 14 years before transitioning to real estate. Her business acumen, integrity, and tenacity coupled with her friendly demeanor make her the competent and successful real estate agent she is today. During her 24+ years of real estate experience, she has forged a large network of associates related to the industry, such as fellow agents, builders, lenders, inspectors, handymen, and stagers, to name a few. These associations help make your real estate experience go seamlessly and swiftly.
Ruth has always been known as a straight shooter with the backbone to stand up for her clients' best interests. That, along with her calm, caring disposition allow her to work effectively with the full range of buyers and sellers, whether you be a first-time buyer or seasoned investor. As a result, she consistently receives repeat business and referrals.
Ruth and her husband are Austin residents who are avid runners and outdoor enthusiasts. She has run over 10 marathons and over 20 half marathons, and has lost count on the numerous 5k and 10ks. She has run the Boston marathon twice, something that most runners never even qualify for. This gives you an idea of her integrity, tenacity, and determination that comes natural to her, whether it be sports or real estate.
Ruth is an active member in the Austin community, a guild member of the Center For Child Protections, donates to Foundation Communities, Habitat For Humanity, Caritas, and does Austin Meals on Wheels regularly.
Ruth is regularly acknowledged for excellence in her industry. She has been the Platinum Top 50 and 500 Realtors Winner and finalist for several years.