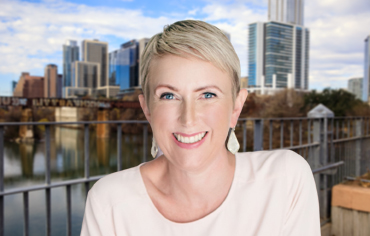 Zoe Wafelbakker
Realtor®
I'm a New Zealander that has called Austin home since 2014. My husband and young daughter at the time relocated from London, UK due to my husband's tech job. Having grown up on a farm in New Zealand I have always wanted space, I didn't want to be a farmer, but I wanted more space than what the UK could offer. So when Mark was offered the job here, we jumped at it, I can confidently say it's one of the best decisions we have made.
My career over the last 25 odd years has spanned from logistics and project management to tourism, it has enabled me to live in some amazing countries like Greece, The Netherlands, Australia and the UK. When we moved I knew that I didn't want to go back to being a Project Analyst so I took a hard look at what I wanted my new career to be. I absolutely loved that we were represented when purchasing a home here (not available in other parts of the world) and that our REALTOR operated as his own business. So I got licensed and have been assisting buyers and sellers in the Austin market since 2016.
I would categorize my business as relationship based. My clients are going through one of the biggest decisions of their lives and it's crucial who they have on their team, so I take the job of helping my clients very seriously to ensure that they have the best possible experience and are expertly guided through the process of buying or selling a home. For me it's not just the one one transaction, the relationship continues for years beyond as their trusted adviser and often friend!
My strength has always been to keep a cool head in challenging situations and to find a solution. There is always a solution. My client's love that as well as my energy, knowledge and professionalism. My work and life ethic is to be the best I can be, for my family, clients, community and myself!
I live in South Austin with my husband, Mark, three children and a frug (frenchie/pug dog). Outside of work and often in the very early hours of the day you'll find me training for triathlons or hitting the awesome trails in and around Austin with my wee crew.
Read Zoe's Reviews