People are drawn to Central Austin for its vibrant and diverse real estate market offering potential homebuyers the opportunity to find their ideal residence. With an active housing market boasting various property types along with a lively atmosphere, exploring trends in this area's "Central Austin homes for sale" is essential when buying or selling here. This blog post will dive into all that Central Austin has to offer as far as amenities related to lifestyle and tips on navigating through its flourishing Real Estate landscape.
Central Austin Real Estate
Short Summary
Discover Central Austin homes for sale, ranging from single-family residences to condos and townhomes.
Consider the local real estate market trends when buying or selling a home in Central Austin.
Work with an experienced realtor to prepare your property and create an effective marketing plan for successful sales transactions.
Discover Central Austin Homes for Sale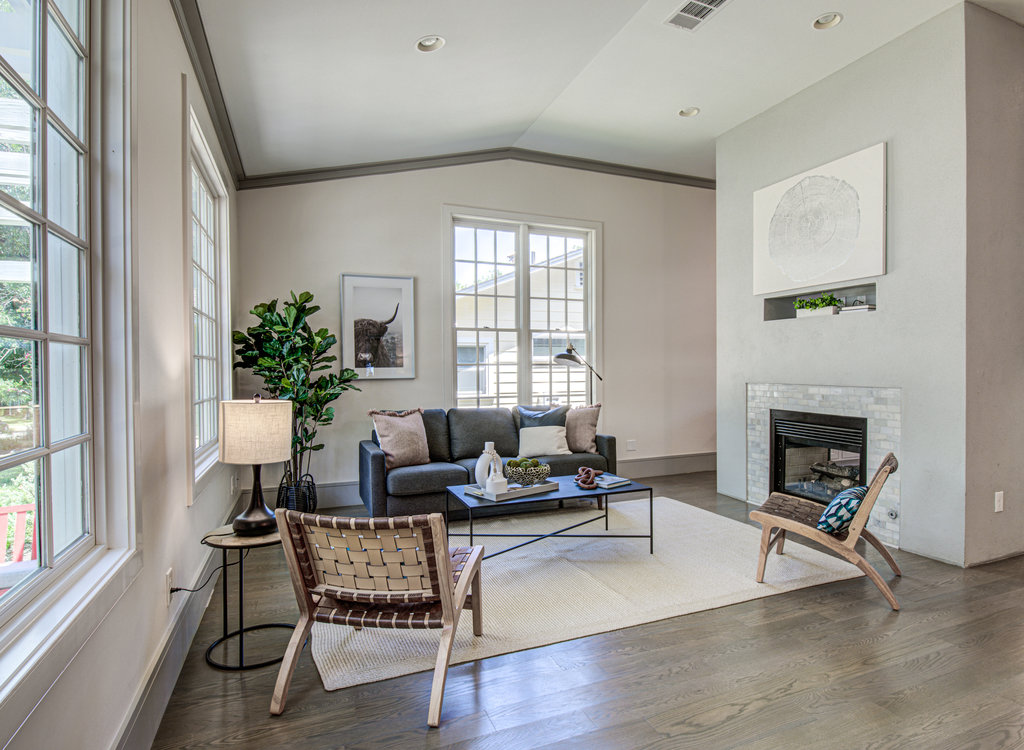 Exploring Central Austin listings for a new home is an exciting opportunity - with plenty of properties available, from single family homes to modern townhomes and condos. Taking advantage of the current real estate market now can help you find your dream residence in this vibrant city. Make sure to investigate Sale Central Austin offerings and locate the property that's right for you! In the subsequent sections we'll look at all sorts of dwellings located in central Austin along with factors influencing today's sale sector which may affect your house search process.
Single-Family Homes
The Austin, TX real estate market offers a range of single-family homes from cozy bungalows to grand ranch style properties and modern creations. These dwellings bring character to Central Austin and provide homeowners with private spaces as well as the autonomy that comes along with owning one's own property. If you're looking for your ideal home in this area, it is essential that you team up with an experienced agency like Keller Williams Realty who can guarantee success through their service in securing or selling said homes across central Austin in Texas' dynamic housing market.
Townhomes and Condos
For those who want a simpler lifestyle or are looking for an affordable way to get into the Central Austin real estate sector, townhomes and condos can be ideal. These places, which have been managed by prominent llc firms, range from opulent condominiums through chic lofts up to modern apartments. All of them being designed with urban living in mind. To make it easier for potential buyers wanting homes in Central Austin, there are resources such as Redfin Coldwell Banker Realty and Point2 offering comprehensive listings that will help you find what suits your needs best within this market.
New Construction Properties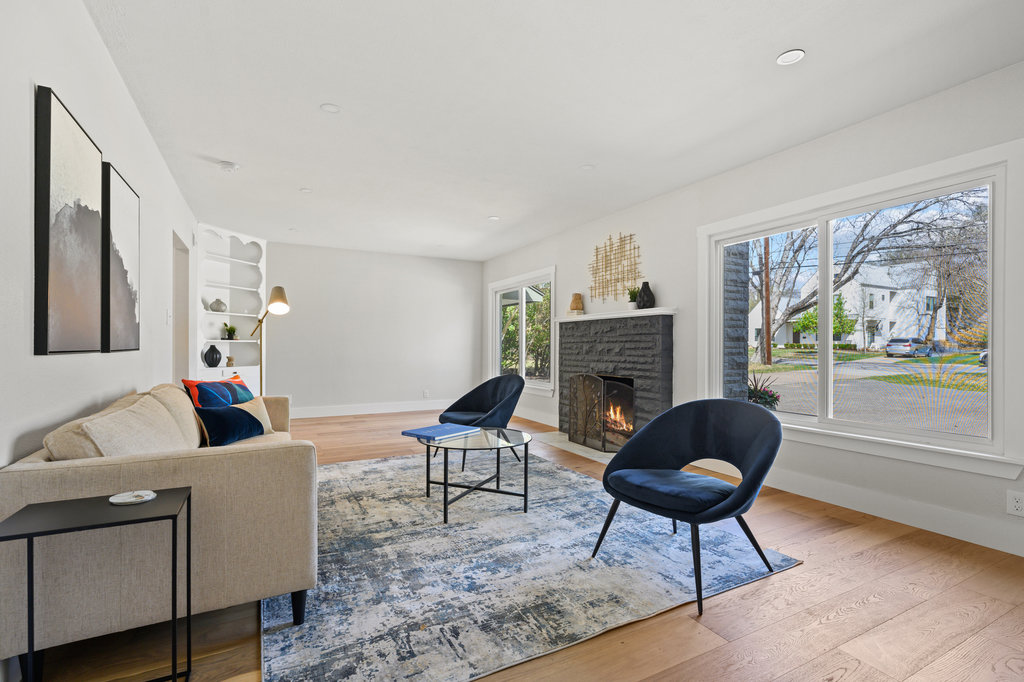 Central Austin is the perfect place for people looking to buy a brand new custom-made home. Here, you can find luxurious single family homes, condominiums and townhouses all made with great craftsmanship. To get help in finding just what property meets their needs best. Potential buyers should contact us!
Central Austin Real Estate Market Trends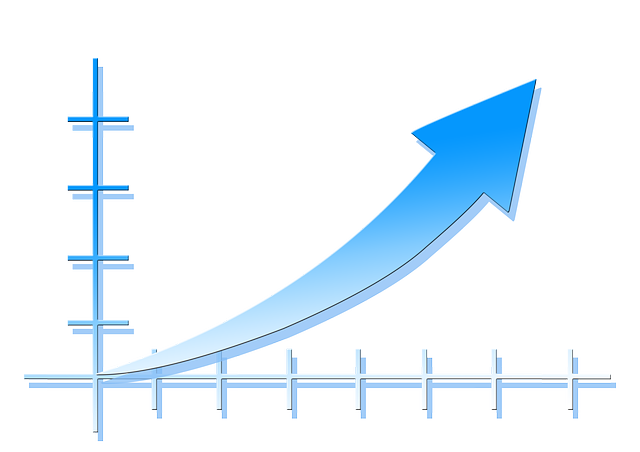 Staying abreast of the trends in Central Austin real estate is key for both buyers and sellers. Knowing what's happening with median home prices, days on market, as well as sales data can greatly help ensure a successful purchase or sale process. In this article we will explore all current developments regarding Austin housing – such info should be taken into consideration when making decisions about buying or selling in the area.
Median Home Prices
As of May 2023, the median home price in Austin was reported to be $679K according to an analysis done by the Housing Market report for Austin TX. Factors such as local economy status, demand-supply ratio and financing availability could all affect the rate of Central Austin's housing market. Recent data have indicated that there has been a boost both in terms of number of homes sold and median home prices. This may suggest now is a favorable time period for buyers or sellers who wish to enter Austin's real estate sector.
Days on Market
In Central Austin, the data associated with Days on Market is a useful tool for both buyers and sellers. It measures how long it takes from when a property is listed until sold. During May of 2023, homes in this area had an average DOM (Days on Market) rate of 40 days while over the last year, the median was 83 days. These figures are beneficial to people who would like to understand what type of competition they may face or get insight into how quickly transactions move through the real estate market near Austin's core. Information can help them make educated decisions regarding their own situation, whether they're looking to purchase or sell here soon. By examining these numbers related to central austin homes that were up for sale recently along with analyzing other pieces of significant data such as inventory levels, we have more visibility enabling us prioritize our next steps accordingly if buying/selling homes close by!
Sold Homes Data
To make educated decisions about purchasing real estate in Central Austin, it's important to look at data on recently sold homes. This information should include the median sale price, average cost per square foot and number of listings that have been completed within a one year time span. The city of Austin has had 762 properties listed as "sold" over the last twelve months. With each having an overall mean listing price of $749,500 and averaging $623/sqft total. Buyers or sellers investing into this market can utilize these numbers to understand what is expected from them when they enter negotiations for their own respective property purchase, whether selling or buying becomes their next move.
Living in Central Austin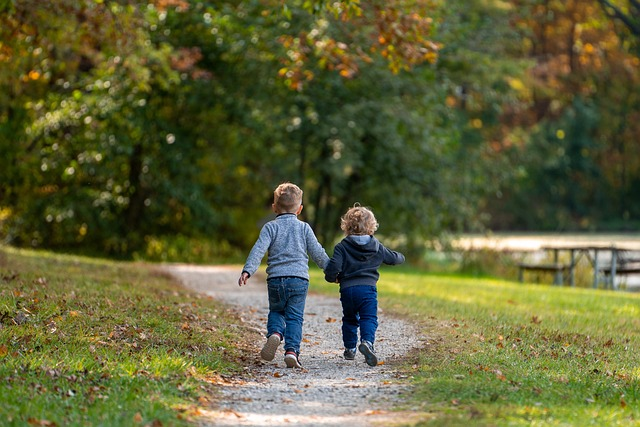 Central Austin is a desirable location due to the variety of activities and facilities it offers. From recreation centers, various shopping and dining outlets to transportation options, there really isn't something that Central Austin doesn't have for its inhabitants. What makes this area so remarkable is how many possibilities are available within such an accessible radius from one another. Giving everyone the chance to find what suits their needs best!
Entertainment and Recreation
Central Austin in Texas is the center of a bustling city scene. This vibrant district offers many attractions and activities, from visiting museums to exploring Lady Bird Lake via kayaking or paddleboarding. There are also countless festivals such as South by Southwest that bring people into this area throughout the year. Home to an array of bars, restaurants, and other entertainment centers on both Sixth Street and South Congress Avenue alike, living in Central Austin guarantees never having a dull moment with so much excitement surrounding it!
Dining and Shopping
Central Austin is a hub of culinary and retail experiences for foodies, shoppers, and everyone in between. It's the perfect home to get an array of award-winning restaurants, lively bars or music venues along with art galleries, cinemas and renowned museums. For those seeking more commercial choices, The Domain Barton Creek Square Southpark Meadows or The Arboretum are all popular shopping districts located near Central Austin where visitors can explore well-known brands stores as well as find unique boutique items from local vendors alike.
Transportation and Accessibility
Central Austin is an attractive spot to live, thanks to its excellent transportation options. Both on foot and by bike, there are numerous ways for people in the area to travel around or locate a desired destination using a map. Public transport like buses and trains operated by Capital Metro makes it easy for those who choose not to leave their home without taking public transit into account. With accessibly choices available, Central Austin proves itself as being well-suited to anyone seeking lively city life experience from within close proximity of all that downtown has to offer!
Central Austin Schools and Education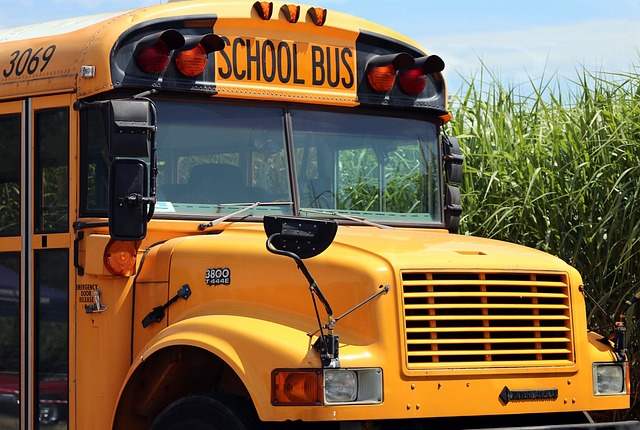 Central Austin is renowned for providing an extensive variety of schools and learning opportunities to its local families who view education as a priority. The city's public school system, the Austin Independent School District (ISD), offers access to distinguished schooling with multiple special programs for exceptionally talented scholars. In this section we will be examining all the academies in Central Austin, spanning from elementary up to high school level.
Elementary Schools
Central Austin is an ideal area for those who are in search of quality homes and schools. The five well-esteemed elementary educational institutions - Mathews, Oak Hill, Casis, Barton Hills and Bryker Woods Elementary - that belong to the renowned Austin Independent School District (ISD) have been carefully crafted with a combination of innovative curriculum along with community involvement and practical teaching methodologies. Families residing or intending to reside in Central Austin can rest assured that their children will receive excellent education at these remarkable primary institutions.
Middle Schools
Central Austin offers families a variety of top-notch schools, both public and private. The local Austin Independent School District (ISD) includes Kealing Middle School, Lamar Middle School and O. Henry Middle School in its roster of middle school options for the area. Central Austin is also home to several prestigious St.-named institutions such as St Stephen's Episcopal School, St Andrew's Episcopal School and St Gabriel's Catholic School. Families can find an educational institution that best suits their child due to the abundant choices available within this district alone!
High Schools
Central Austin is a welcoming home for some of the highest performing schools in the area, namely Austin High School, McCallum High School and LBJ Early College. These institutions form part of the academic network within the district's boundaries of the Austin Independent School District (ISD). All three offer students comprehensive programs to prepare them for their next step on life along with many varied extracurricular activities. With such emphasis placed on achieving educational excellence across Central Austin's high schools (an effort that promises successful paths into adulthood), both parents and educators can rest assured knowing all pupils are being given invaluable skills designed to help compete effectively in today's competitive climate.
Tips for Buying a Home in Central Austin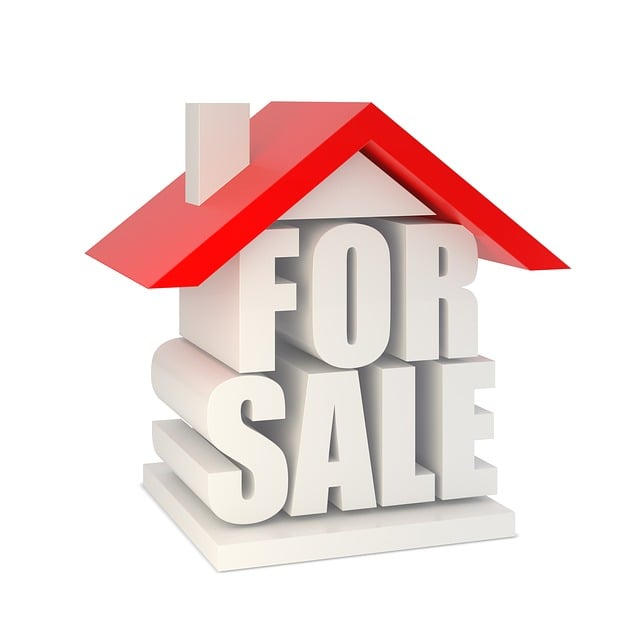 For those looking to acquire a house in Central Austin, it is imperative to be well informed about the process and adequately prepared. In this guide, we will provide helpful advice for aspiring home buyers. Working with an experienced real estate agent is ideal as they can give you some inside knowledge of the area market and help you discover your dream residence. These agents are knowledgeable on financing options available while also providing insight into why home inspections are so important prior to making any purchase decisions.
Working with a Local Realtor
When hunting for a house in Central Austin, using the services of an area realtor can bring numerous benefits. Local agents possess expertise about the place and its property market that offer access to exclusive listings plus they have affiliations with other local professionals in this field as well. In order to pick the right one, it's essential to check their detailed information on Austin itself and its housing sector along with proofed history of successful transactions. By trusting your needs into a nearby estate agent, you are able to be confident that you're getting informed advice throughout your journey while obtaining home ownership at best possible terms.
Financing Options
When searching for a new residence in Central Austin, familiarizing yourself with the available financing options is key to selecting the best option. Down payment assistance programs, conventional mortgages and bridge loans are among these choices. It's important to get pre-approval before making any decisions regarding which type of finance works best for you, engaging an experienced real estate agent can make this process much smoother as they will provide guidance throughout your home buying journey and aid in finding solutions that work specifically well within your individual needs.
Home Inspections
Making an informed decision when buying a property in Central Austin requires getting a home inspection. This will involve having your prospective house checked from exterior to interior, including the roof and attic - all at a cost of between $300-$500. By investing in this process, you can be sure that any safety risks or malfunctions are discovered before completing the purchase. Saving money on future repair costs.
Selling Your Central Austin Home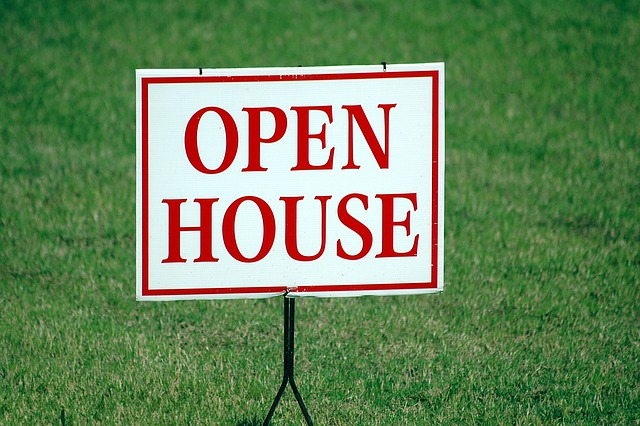 When preparing to sell their Central Austin property, homeowners need the correct pricing and strategic marketing plan. The local market should be researched in order to determine a competitive price for your home. It is important that an effective promotional campaign is created in order to successfully advertise the sale of one's residence situated within the area. Knowing what buyers are looking for will enable you design a suitable advertisement strategy which may possibly lead to acquiring higher value offers on selling your property.
Preparing Your Home for Sale
When selling a Central Austin home, it is essential to make an excellent initial impression. To accomplish this aim, take steps such as improving the exterior look of the house and carrying out any needed repairs or maintenance work before putting your property on sale in order to show its most noteworthy features at their best. To present your home well for potential buyers, focus on outside areas by ensuring that lawns are maintained neat and tidy while also adhering to high standards of landscaping requirements. Inside spaces should be cleared up from all clutter while cleaning thoroughly each room. Address minor issues around the interior space so you can effectively highlight what makes this residence special when viewed through a buyer's eyes.
Pricing Your Home
When selling a house in Central Austin, it is crucial to set an appropriate asking price. Doing research on the current market conditions, local real estate values and assessing factors like location or condition of your home can help determine the proper amount. It may also be useful to consult an experienced agent who can offer insight into finding the optimal listing cost for your residence.
Marketing Your Property
It is important to use effective marketing techniques in order to have a successful sale of your Central Austin property, getting the best price available. To target potential purchasers and make your home visible on the competitive market for Austin real estate, consider creating an online site dedicated solely to it. This can be augmented by email campaigns and virtual staging which focus on highlighting its outstanding features. Making sure that buyers see what you are offering within Central Austin requires comprehensive advertising efforts, thus ensuring they will take notice of all the qualities of your residence at good value prices!
Summary
Central Austin is an exciting area boasting a range of housing options and desirable real estate. With amenities, top-notch educational facilities, as well as plenty to see and do in the bustling city centre, it's no wonder that this place attracts both buyers and sellers alike. Investing some time into understanding the local property market coupled with seeking advice from experienced professionals will greatly increase your odds for success when buying or selling in Central Austin. Don't delay on starting out towards making your dream home here today!
Frequently Asked Questions
Are home prices dropping in Austin TX?
The data from the Austin Board of Realtors shows that home prices in Austin, TX have dropped drastically since April 2022. The median price for homes located within the Austin-Round Rock region was reported to be $466,705 last month - a 15% decrease compared to its earlier value of $521,100 just over one year ago. According to Zillow's Home Value Index statistics, these figures are even more severe with an approximate 10 percent drop between July and April this past year alone.
Is Austin real estate cooling down?
Data reveals that the Austin real estate market has moved away from its peak values in June. Home prices have dropped by a staggering 12%, suggesting an overall decrease in investor interest and activity. These figures point to cooling off for this housing sector of Austin's economy.
Is Austin Texas real estate overpriced?
Data from both Zillow and Reventure Consulting indicate that the cost of housing in Austin, Texas may be too high. Though it currently has a lower price tag than other places nationwide, this major city is said to potentially become an inflating bubble - which could lead to prices going up soon. Thus, one can say that buying real estate in Austin might not be such a wise financial decision at the moment.
How much does the average realtor make in Austin TX?
In Austin, TX, realtors have an annual salary that typically falls between $65k and $100k. This average pay stands at around the 75th percentile of $97,555 each year for the area.
What types of properties are available in Central Austin?
Central Austin is a great place to call home, offering an array of residential options - from single-family homes and townhomes to condos and new construction projects. Whether you want something readymade or the chance for customization, Central Austin has something that meets your needs. From upmarket lofts to charming bungalows, there are all kinds of housing choices in this diverse area with its rich culture located near downtown Austin.
Contact Us for a No Pressure Discussion About Central Austin
*Don't worry, we hate spam as much as you and would never sell or share your information. Our privacy policy is available here.