10 Lakes Near Austin, Texas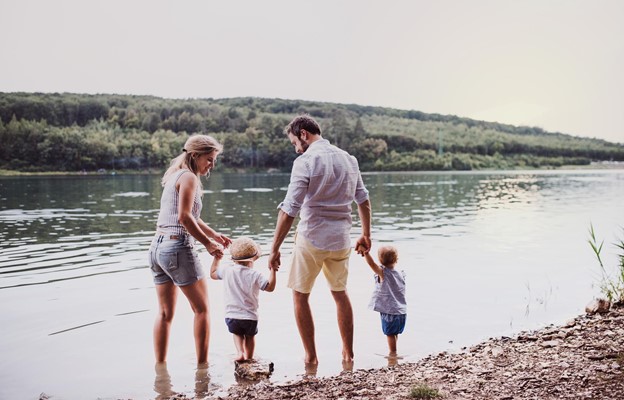 Have you ever visited the lakes near Austin, TX? The fun activities and crystal clear waters at the lakes are an intriguing sight to behold.
The Lower Colorado River presents an exciting place for relaxation, water activities, and more. This guide will explore some of the best lakes to live on near Austin, Texas.
1.  Barton Creek Greenbelt
Barton Creek greenbelt is an Austin community park. This park provides access to one of the great lakes near Austin, TX, but it is purpose-built for relaxation. The recreation center runs from Zilker Park to Barton Creek in the wilderness area.
What makes the lake inviting is the dense green foliage, limestone cliffs, and flowing waters. You get the same experience as the deep lakes in the Austin highland area.
The significant part is that you can access the lake using its multiple entrances. Fun places include the longest cave in Travis County, called the airmen's cave.
The Barton Creek Greenbelt lies in the South of Austin, Texas. And it is an exciting place for the following fun games:
Swimming;
Hiking;
Swimming;
Rock climbing;
Biking;
Rope swinging;
Sunbathing;
Bouldering.
2. Canyon Lake
There are lots of activities in Canyon lake. You can take a long walk on the Canyon lake dam trail. The dam trail covers about a 0.7-mile loop. Or, you can try out the Canyon Lake trout fishing expedition or join the golf course.
There are dozens of exciting places around Canyon lake for shopping at affordable rates. You can also seize the opportunity to eat out at restaurants with lakeside views.
Canyon lake is also exciting due to the hilly terrain. You can go mountain climbing and just sightseeing the live oak trees or limestone rocks. Also, find many native animals like the foxes, white-tailed deer, roadrunners, etc. In all, the canyon lake has an abundance of breathtaking natural scenery:
Golf course;
8 engineer public parks;
Country club;
23 boat ramps;
Yacht club;
2 marines.
The breathtaking view of the body-of-water moving down from the canyon lake to the Guadalupe River is nothing but captivating. But, unfortunately, you can't take it in at once because the lake covers about 8,230 acres. It has a total shoreline of 80 miles.
Some fun activities include:
Nature trips;
Canyon lake fishing;
Canyon lake dam;
Walking;
Hiking;
Running;
Fishing;
Scuba diving;
Parasailing;
Water skiing;
Helicopter tours;
Hiking;
Kayaking;
Boating or sailing.
3.  Inks Lake
Inks Dam is located just northwest of Austin, Texas. Inks Lake offers some of the finest wildlife reserves. It has 831 acres of natural habitat, including 12 miles of hiking trails.
Fun activities for Inks Lake near Austin, TX include:
Fishing;
Boating;
Aquatic recreation;
Hiking trail;
Long walk or strolls on old Inks bridge.
Land events
Backpack;
Camping/picnic;
Volleyball;
Geocache;
Bird's blind viewing;
Scuba diving;
Water skiing;
Paddling;
Two-person Kayaking;
Boating.
Inks Lake is one of the best lakes in Austin Texas to swim. It has about 200 campsites and 22 cabins.
4. Krause Springs
Lake Krause provides a superb spot for family fun, RVing, and camping in the Hill Country of Texas.
Krause Springs stretches for 115 acres with 32 springs. In addition, there are man-made pools and a natural spring that flows directly into Lake Travis.
Lake Krause fun activities
Camping;
RVing;
Swimming;
Hiking trail.
5. Lady Bird Lake
Lady Bird Lake is a man-made lake reservoir in Austin, Texas's Colorado River basin. It serves as a flood control river and recreational facility covering 416 acres.
It is the most centralized lake in all of Austin Texas. It runs from Lake Austin to the center of Austin, Texas.
Popular sports activities at Lady Bird Lake include:
Boardwalk (1.3 miles);
Biking;
Hiking trails;
Paddling;
Swimming;
Deep Eddy pool;
Barton springs;
Canoeing;
Standup paddleboarding (SUP);
Kayaking;
Dragon boat rides;
Paddle-board yoga.
You can access the Lady Bird Lake downtown, Austin, Texas, on the lower Colorado Rivers. It shares a border with Auditorium Shores and Zilker Park. You can use the Austin Texas lakes map to find your way around.
6. Lake Austin
Lake Austin, Texas, covers an area of 1,599 acres and it flows directly downtown into Lady Bird Lake.
Fun Activities at Lake Austin, Texas
Kayaking;
Canoeing;
Sailing/ boating;
Camping.
Lake Austin is one of the busiest, with boat rides all year round and both motorized boats and pontoons to rent.
Treat yourself to Mozart's coffee roasters. Enjoy a day out while relaxing in the shaded patios. You can camp with family and friends at Metro Park where the giant cypress trees will provide ample shade while grilling.
7. Lake Buchanan
Lake Buchanan is formed from a hydroelectric power dam running across the Highlands. It is the first-ever and main dam in the Colorado river areas of Austin, Texas, covering 22,333 acres.
There are both private and public-owned relaxation facilities at Lake Buchanan. You can go boat ramping, use the beaches or camping at:
Black Rock Park;
Cedar Point Recreation Area;
Canyon of the Eagles.
Fun activities the Lack Buchanan
Paddling;
Ramping;
Boating;
Camping;
Fishing.
8. Lake Georgetown
Lake Georgetown is a reservoir lake and dam on the highlands. You can walk along the 26 miles of Goodwater Trail path that circles Lake Georgetown, and there are dozens of campsites along the trail. Enjoy sun-free recreation under the 200-year-old Georgetown oak tree.
Lake Georgetown Fun activities
Long walks;
Biking;
Mountain-biking;
Hiking;
Camping.
9. Lake Marble Falls
Lake Marble Falls is the most recent of all the lakes in the highland area of Austin, Texas. It is also the smallest lake, covering about 611 acres.
Lake Marble Falls may have a small waterfront, but a lot of fishing activities occur here. The crystal blue water makes for captivating views, and there are several exciting, fun activities for family and friends to pursue.
Fun activities at Lake Marble Falls
Water skiing;
Swimming;
Paddling;
Wakeboarding;
Paddle-boarding;
Camping;
Adventure parks.
There are both private and public parks around the area, crystal waters, adventure parks, and camping sites to spice up the day.
10. Lake Travis
Which is better, Lake Austin or Lake Travis? When searching for the most exciting and fun-filled lake on the highlands consider Lake Travis. It is also the closest lake near Austin, Texas, and at 210 feet deep is the largest lake in downtown Northwestern Texas.
Lake Travis has private and public beaches and parks. You get access to over eighteen parks and recreation centers to relax with your family. In addition, you can rent race boats, sailboats, houseboats, or craft for boat rides.
Lake Travis Fun Activities
Boating;
Kayaking;
Swimming;
Water skiing;
Fishing;
SUP;
Canoeing;
Scuba diving;
Swimming holes.
There are many pubs with lakeside views, mouthwatering dishes, and drinks. If you have more time on your hands, you can also explore the other parks/lakes near Lake Travis:
Guadalupe;
Sam Marcos;
Blanco;
Nueces;
Frio;
Medina rivers.