8 Best Suburbs in Austin, Texas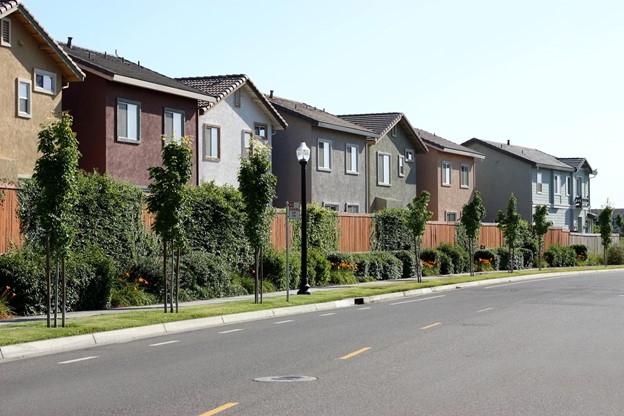 Austin is a modern, busy city noted for its hot temperatures and active lifestyle. It's no doubt that city life isn't right for all people, and for some, it's necessary to move a bit further away. Living in the suburbs may mean larger yards and tree-lined streets, with less road congestion and potentially lower crime rates.
Each of Austin's many suburbs is different and offers unique features for those looking to move outside the downtown area. Suburbs are cities and neighborhoods that lie surrounding the big city, with their own laws, taxes, and amenities to offer. The best Austin, Texas suburbs are listed below. Take a closer look at the diversity, opportunities, and lifestyle that each one of these locations has to offer.
Brushy Creek
Brushy Creek is an excellent place to buy a home for those looking for a modern lifestyle and lots of outdoor amenities. It's one of the best Austin suburbs for many reasons.
Sitting on the banks of Brushy Creek, this suburb has a long history that dates to the 1800s, and the historic homes here show that. The community is home to various schools, including Fern Bluff Elementary School and Cactus Ranch Elementary School. It's close to Lake Creek Pool and Forest Creek Golf Club.
Home costs range widely here, with some sitting on a large amount of land. A few waterfront properties exist, and many homes were built in the last 20 to 30 years. Larger homes are common, but smaller ranches dot the landscape as well.
Buda
Located in Hays County, Buda is just to the south of South Austin. This area has beautiful old brick buildings that line the main street area. Its downtown area has a farmer's market, and various annual festivals take place here, including the Weiner Dog Races.
Elm Grove Elementary School, Tom Green Elementary School, and Buda Elementary School are also located in this area.
The demographics of Buda include higher-than-average per capita income, and more people here have college degrees than in some areas of the city. Homes range in style to include stunning ranches, colonial-style homes, and custom-built story properties. New construction is prominent here.
Cedar Park
Cedar Park is a larger suburb to the west of Round Rock. It's noted for its highly rated public schools, higher per capita income than the national average, and the small boutiques and coffee shops that line its streets. It's become a foodie destination over the last few years.
As a large city, there are dozens of schools here, including Deer Creek Elementary School and Charlotte Cox Elementary School. There's also lots to do here, including riding a vintage train, having some fun at the Splash Shack, and viewing the Cedar Park Sculpture Garden.
Homes in Cedar Park offer larger footprints, generally around 3,000 to 4,000 square feet of living space.
The Hills
The Hills is a very small suburb with around 2,500 people, but it has some of the best character and beauty. It's surrounded by Lakeway but doesn't have direct access to the Colorado River. This community is more remote, with beautiful parks to explore, including the Arkansas Bend Park and Dink Pearson Park. Serene Hills Elementary School serves residents in the area. The community of Dripping Springs is a short drive from here, which is another of the best Austin suburbs for families that love the outdoors.
The homes in The Hills are noted for their beauty and luxurious amenities, from in-ground pools to large, private estates. The key here is that most of these custom homes are maintained by owners over the long term, creating a limited inventory.
Lakeway
Lakeway is a beautiful place to call home as it sits right on the Colorado River. It's a great place to launch a boat for the day on Lake Travis. This small town is home to a wide range of amenities, including a few fabulous restaurants and open-air cafes.
The Hamilton Greenbelt runs through the city for easy commuting. The city also has a few schools, including Lake Travis Elementary School and Lakeway Elementary School.
Homes are larger in Lakeway, and in this affluent community, they tend to be priced higher than other areas. This luxury housing market typically has a good inventory of homes for sale.
Leander
Leander is another of the best suburbs of Austin. It's more rural with more open space, but that's changing rapidly as it is becoming one of the fastest-growing areas in the region. It's home to several outdoor amenities, including Garey Park, Sandy Creek Park, and Cedar Bark Park, perfect for families with pets. Rancho Sienna Elementary School and Ronald Reagan Elementary School are in this area.
The community's homes are diverse, with more new construction moving in. The area has been more affordable than other areas, making it one of the most affordable Austin suburbs out there, but it's possible to buy open land and homes even lower in some cases.
Pflugerville
Pflugerville is a middle-class neighborhood to the northeast of Austin. It's a vibrant and diverse area that has over 40 miles of trails, a large lake for water sports and fishing, and a weekly farmer's market. The area has several schools, including Murchison Elementary school and Mott Elementary School.
Homes in Pflugerville offer variety. They range from new construction to older homes that date to the mid-1900s. This is a very competitive market.
Rollingwood
Rollingwood is a fantastic community that's just 15 minutes from the University of Texas. It's also a solid commuter community since, on a good day, you can get to Downtown Austin in about 20 minutes. It offers good access to parks like Eanes Creek and is home to the Austin Nature & Science Center and Barton Springs Pool. It's a highly desirable place to call home, but it's also a smaller community with few opportunities to buy into it.
Rollingwood homes are typically limitedly available due to the affluence in this community. Homes tend to be a mixture of modern and well-maintained homes from the mid-1900s. Estates are common here.
Finding the Best Suburbs of Austin, TX for You
There's no doubt these are some of the best suburbs of Austin, Texas, but others in the area are worth taking a closer look at as well, including Hutto, a fabulous location for more affordable homes with a mix of old and new, or Georgetown, a community noted for its newer construction, ranch-style homes, and walkable communities.
The community of Kyle is another affordable area with ranch-style homes and open green space. Don't overlook Manor, a 30-minute commute to the east of Austin, offering larger lots and homes.
Any of these communities could be the ideal place to call home. Make sure to work with a local, knowledgeable agent who can help you find the perfect place to live.