Best Lake Austin Restaurants
nkats, Mar 2, 2022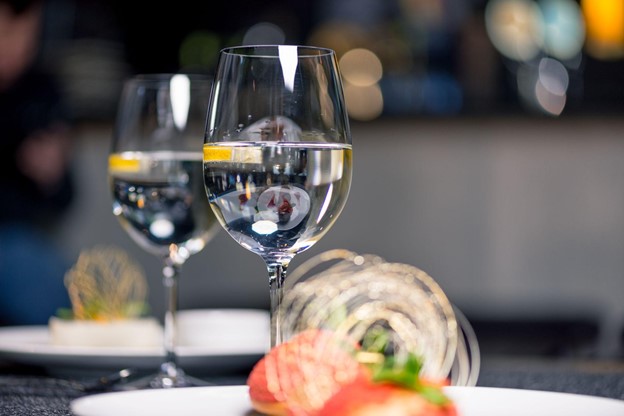 The Lake Austin neighborhood, which is a Colorado River reservoir on the city's west side, is an attractive area for residential homes. This district is not only a nice place to live, but it also boasts plenty of opportunities for outdoor activities, watersports, dining, and entertainment. Tourists and Austin residents from other neighborhoods often come to this location, as well.
Whether you're a tourist or a resident with a home in the area, you'll be spoiled for choice when going out to eat on the lakeshore. Options range from gourmet coffee roasteries to laid-back dining rooms with unique fusion cuisine to family-friendly barbecue spots.
Here's a look at the best Lake Austin restaurants.
Abel's on the Lake
Abel's on the Lake is a laid-back restaurant known as much for its sunset views as its impressive tap list and oysters, burgers, and seafood. Abel's has 60 beers on tap, including more than a dozen locally-brewed specialties. Despite its large collection of adult beverages, this is a very family-friendly eatery with build-your-own burgers, $5 appetizers, and a kids' menu.
This restaurant has a great setting, but it also boasts reasonable prices, with beers in the $7 range and generously portioned appetizers and entrees mostly between $10 and $20.
Location: 3825 Lake Austin Blvd.
Price Range: $5 to $25.
Contact: 512-904-0570 or

[email protected]

.
Hours: 11 a.m. to 10 p.m. (11 p.m. on weekends).
Abel's has a two-floor indoor dining setup that converts to double open-air decks during the warmer months. The events calendar includes music and cruises on the lake.
County Line on the Lake
County Line on the Lake is a relaxed restaurant located on Bull Creek just off Lake Austin. The atmosphere is as attractive as the menu here because the dining room is housed in an old lake lodge. You can take in the classic surroundings or enjoy the views of nature from the redwood deck with a cold beer or margarita in hand.
The menu consists of traditional Texas barbecue favorites like brisket, sausages, or ribs. There are also burgers and sandwiches and an impressive range of gluten-free, vegetarian, vegan, and pescatarian offerings.
Location: 5204 FM 2222.
Price Range: $10 to $30.
Contact: 512-346-3664.
Hours: 11 a.m. to 9 p.m. (9:30 on Friday and 10 p.m. on Saturday).
County Line has a great happy hour from 4 p.m. to 7 p,m. on weekdays. There is also a brunch happy hour with mimosas and bloody marys on weekends until 3 p.m.
Hula Hut
Hula Hut is a very unique restaurant. It boasts a menu full of recognizable Tex-Mex favorites. However, these dishes come with a Hawaiian twist. The chicken flautas, fajitas, and tacos are adorned with paper umbrellas and served under grass-roofed huts.
Some of the dishes offer a fusion of Mexican and Polynesian ingredients. There are also plenty of tropical cocktails on offer and both Mexican and Hawaiian beers on tap.
Location: 3825 Lake Austin Blvd.
Price Range: $10 to $30.
Contact: 512-476-4852
Hours: Weekdays 11 a.m. to 10 p.m. (11 p.m. on Friday). Weekends open at 10:30 a.m.
Hula Hut is right on the waterfront of Lake Austin. You can reach it easily by road because it's on Lake Austin Blvd. However, it is also possible to moor a boat at the restaurant and enjoy a meal after a day on the water.
Mozart's Coffee Roasters
If you are looking for a calm environment where you can just unwind, have some coffee, and read a book, then Mozart's Coffee Roasters is the place to be in the Lake Austin area. The European-cafe-style atmosphere is both welcoming and relaxing, and there are tables outside right next to the water.
This is also an excellent venue if you appreciate high-quality coffee. Quality raw beans get roasted on site every 48 hours, so you always get the freshest coffee in your cup. You can complement the java with a selection of pastries and baked goods. Health-conscious diners can opt for oatmeal, fresh fruit, and yogurt.
Location: 3825 Lake Austin Blvd.
Price Range: $3 to $6.
Contact:

[email protected]

.
Hours: 7 a.m. to 12 a.m. daily.
In addition to its edibles and beverages, Mozart's has a full calendar of daytime and evening music performances.
Ski Shores Cafe
Ski Shores Café Lake Austin is a casual lakeside venue that offers a wide range of seafood dishes alongside comfort-food favorites. The restaurant is best known for its fried catfish, which the chefs prepare using a one-of-a-kind secret recipe that dates back to 1954. This dish and burgers, shrimp, and tacos get accompanied by beers, including local microbrews, signature cocktails, or margaritas.
Ski Shores is a very casual place with shaded outdoor seating and entrees served in paper-lined baskets with fries, hushpuppies, and coleslaw.
Location: 2905 Pearce Rd.
Price Range: $5 to $20.
Contact: 512-394-7511.
Hours: Open 11 a.m. until dusk on weekdays and 9 a.m. until dusk on weekends.
Ski Shores is an extremely family-friendly spot, with a weekly movie night, expansive kids' menu, and summer live music calendar.
Tillery Kitchen and Bar
Tillery Kitchen and Bar is on the Colorado River near the Longhorn Dam. You can enjoy the surroundings from the outdoor lounge area and bar. The venue is family-friendly, but it's also ideal for socializing whether or not you come for a meal. In fact, the venue bills itself as "The Gathering Place" for family and friends.
Tillery features a range of Mediterranean-themed, Cajun, and pasta dishes alongside an impressive list of cocktails. You can round the meal off with a decadent dessert.
Location: 3201 East Cesar Chavez St.
Price Range: $25 to $50.
Contact: 512-524-0580.
Hours: Wednesdays and Thursdays from 5 p.m. to10 p.m., Fridays from 3 p.m. to 10 p.m., Saturdays from 11 a.m. to 10 p.m, Sundays from 11 a.m. to 9 p.m.
Tillery Kitchen has weekend brunch from 11 a.m. to 3 p.m. and daily happy hours (from 5 to 7 on weekdays and 3 to 6 on weekends).
Lake Austin is a popular destination for recreation and entertainment. If you live in the area, these restaurants will serve as places to get a good meal and venues to socialize in one of the most scenic settings in Austin.