Best Street Markets in Central Austin
nkats, Mar 7, 2022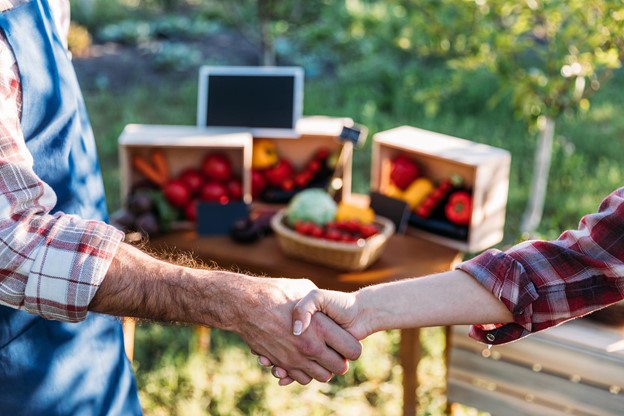 To get the freshest produce possible while supporting local farmers, you'll want to shop at the area's farmers' or flea markets. These outdoor markets can be found in most major Texas cities and are open every weekend from spring through fall and often on Tuesdays during the summer months.
If you are wanting fresh food, antique shopping, thrifting, and other merchandise, it's worth checking out the markets located throughout Central Austin since each has its unique offerings. Here are some favorites.
The Best Street Markets in Texas Are in Central Texas
How would you like to be able to walk or bike to several street markets on any given day? In central Austin, you'll find everything from fresh produce and artisan foods to vintage clothing and jewelry, all located within an easy walk of the downtown area.
If you decide to rent or buy a home in Central Austin, you'll never have to worry about where to shop for these kinds of goods, because they're all located conveniently in one place. Plus, by shopping at local street markets, you support small businesses and help foster an atmosphere of economic diversity in the city.
Farmers' Markets
Farmers' markets (also called produce markets) are physical retail markets where farmers sell directly to consumers. These markets typically consist of booths or stands with fruits, vegetables, and sometimes other products, like honey and flowers.
Some people confuse farmers' markets with flea markets, and some even assume that farmers' markets are flea markets. Although they do have things in common, they are two different concepts.
Barton Creek Farmers' Market
Shoppers can find fruit, veggies, meat, and eggs at Barton Creek Farmers' Market. It's open from 9:00 a.m. to 1:00 p.m., on Saturdays from April through November and December to March so that you can shop year-round.
They also sell arts, crafts, and jewelry.  You can shop online or after hours; just visit their website for details about both options. The market is located at 10528 Burnet Road.
Texas Farmers' Market at Lakeline
This market is a good option for those who live north of downtown. Not only can you pick up fresh veggies, fruits, and flowers, but you can also purchase various prepared foods, including a variety of breakfast tacos and tamales.
On Saturdays, there are also handmade goods and crafts to peruse. The Texas Farmers' Market at Lakeline is open on Saturday from 9:00 a.m. to 1:00 p.m. For something more casual (and dog-friendly), head over to Blue Dahlia Bistro for lunch after your visit; it's located just down the street from Market Square Plaza.
All items sold here are locally sourced and farm-fresh. If you don't have time to go shopping, they have their entire stock available online.
Good Earth Farmers' Market
The Good Earth Farmers' Market is located in South Congress near Barton Springs and is open Wednesday-Sunday, 4 p.m. to 7 p.m., accepts credit cards, sells food & beverages, vegetables, farm-fresh fruits, and eggs, and has picnic tables to eat at onsite.
This market is a buying club that supports over 400 farmer members through cooperation and advocacy.
It provides an opportunity for farmers to sell directly to consumers and an avenue for consumers to engage with and support local agriculture. It also offers both farmers and buyers educational opportunities about sustainable agriculture practices, nutrition, healthy eating habits, and more.
HOPE Farmers' Market
At HOPE Farmers' Market, they believe that small-scale farmers and artisan food producers should not be restricted to rural communities. They also believe that good, local food is important for our health and environment.
There are several ways to shop at HOPE Farmers' Market, including online. You can visit their stands, typically open from 11:00 am to 3:00 pm on Sundays on East 5th St., right between San Jacinto Blvd. and Red River St.
Lone Star Farmers' Market
Located on East Seventh Street between Navasota and Trinity Streets, Lone Star Farmers' Market was initialized out of a need for small-scale farmers to have an easier time getting their products to consumers.
Lone Star features mostly produce with local grains, eggs, meat, and specialty items, all items you won't be able to find just anywhere. You can also shop online or after hours. The market is open every Sunday from 10.00 a.m. to 2.00 p.m.
Mueller Farmers' Market
Located at 4810 Mueller Blvd., just south of Highway 183 and between Balcones Drive and Lady Bird Lake, it's open Sundays from 10 a.m. to 2.00 p.m. You can shop online or after-hours.
The market offers fresh produce, homemade jams, cold-pressed juices, and prepared foods. The market is committed to serving as many organic and sustainable farmers as possible while focusing on small family farms located within 100 miles of Austin.
SFC Farmers' Market – Downtown
A classic, old-school farmers' market, the Sustainable Food Center (SFC) Market is packed with fresh produce, cheeses, honey, wine, baked goods, live music, and more.
The SFC Farmers Market is a downtown Austin staple located on East 5th St., between Colorado St. and Waller St., every Saturday from 9 a.m. to 1 p.m. throughout spring, summer, fall, and winter seasons.
Flea Markets
Flea markets are open-air markets where secondhand goods and antiques are sold, among other items. The term "flea market" can also describe a market for new goods at low prices.
Common items at flea markets include vintage clothing, antique toys, jewelry, furniture, books, records, and holiday decorations. Flea markets typically charge vendors an entry fee but do not normally take a percentage of each sale like most retail stores.
Austin Country Flea Market
You can find locally grown, organic produce at the Austin Country Flea Market from March through December. The market is open from 10 a.m. to 6 p.m. on Saturdays and Sundays and sells homegrown fruits and vegetables like peaches, strawberries, cucumbers, tomatoes, and greens.
However, it also offers fresh-from-the-farm meat (beef, pork, and chicken) as well as homemade jams and jellies that are all made by local farmers. Communities near, or in, Crestview can take advantage of this street market.
Austin Flea Pop-up Flea Market
This farmers market is held every Sunday from 10 a.m. to 4 p.m., rain or shine, at Republic Square Park downtown (on San Jacinto, between 2nd and 3rd streets). Those near Pemberton Heights will enjoy this market.
Shop for antiques, jewelry, vintage items, handmade crafts, and more, with more than 100 vendors there each week. And don't forget about non-profits, where you can donate your old clothes and furniture if you're moving into an apartment or just want to declutter your home.
The main source of income for local nonprofit organizations like Habitat for Humanity comes through donations. So while you might not be buying everything on sale at these markets, you can support these great causes by donating gently-used goods that are still in good condition.
City-Wide Vintage Garage Sale
Started by a small collective of vintage-enthusiast neighbors, City-Wide Vintage is held every year on South First Street. It attracts people from all over central Texas to peruse its well-curated collection of apparel, accessories, and home décor pieces.
If you get hungry from walking around all day, there are even food trucks. What started as an underground community has grown into what many deem the best street market in Austin. This event doesn't fall under any strict dates; check out their Facebook page for more information.
If you live outside of downtown or just can't make it downtown for any reason, then don't worry. City-Wide Vintage has an online shop where you can browse their curated collection.
The flea market opens on Saturday from 8:30 a.m. to 5 p.m. and Sunday from 11 a.m. to 5 p.m.
Marketplace Austin
This flea market sells everything, from tasty treats to jewelry and electronics. It's open on Friday, Saturday, and Sunday from 10 a.m to 7 p.m. Products run from affordable to very expensive, and there are tons of collectibles to be found.
Be sure to bring cash because that's all they accept (you can use an ATM inside). The area is huge and can take quite a while to traverse; try not to get overwhelmed by all of your options. It's closed during any bad weather, so check before you go. You can also shop online for marketplace memorabilia.
Soco Select Farmers & Makers Market
The Soco Select Farmers & Makers Market is located in south Congress Plaza, South Congress Ave. Between Oltorf St. and Riverside Dr., open on Friday from 12 noon to 6:00 p.m.; Saturday from 11:00 a.m. to 5:00 p.m. and Sunday from 12 noon to 5:00 p.m.
Yes. You can order online and pick up after hours at Capital Cruisers on East Cesar Chavez; you can also order online and pick up at any of Texas Olive Ranch's storefronts – just make sure you call ahead, so they know you're coming.
Best Street Markets in Central Austin at a Glance
While there are many markets and shopping centers to choose from, making a trip to any of these locations will be well worth your time.
Whether you're looking for locally-grown produce or just trying to spice up your life by shopping at some of Austin's oldest businesses, having multiple choices when it comes to farmers' markets makes it that much easier to shop local, keeping our city vibrant and growing.
When visiting these great places, don't forget to take advantage of delicious food truck options while grabbing ingredients for dinner. If cooking isn't your thing but consuming delicious food is, we highly recommend getting out into our local restaurant scene to support Austin chefs.