Exciting Things to Do in Downtown Austin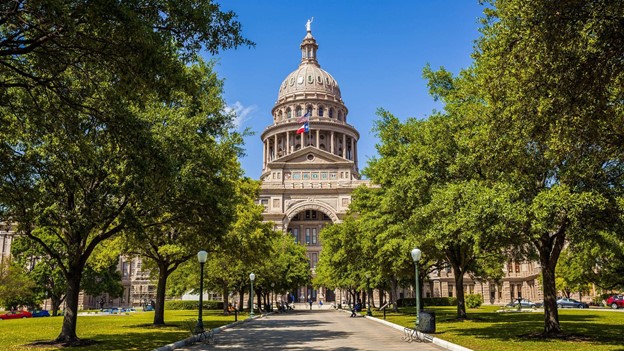 Are you looking to move near Downtown Austin? The glorious weather, the warm and friendly people, the one-of-a-kind culture, and the promising job market are all great reasons to move to the city.
However, let's not forget about all the fun activities and sights you can see. As a resident, you have the luxury to experience plenty of adventures at your convenience. Here are a few of the more noteworthy ventures worth pursuing during your time in Austin.
History and Landmarks
Texas history is a unique intersection of U.S. history, Mexican history, native American history, and the iconic West. These are just the tip of the iceberg that Austin has to offer fans of history.
Bob Bullock Texas State History Museum
If you're a history buff, then you'll like that the Bob Bullock Museum is right around the corner. The museum is named for the state's 38th Lieutenant Governor, Bob Bullock. Bullock was a powerful and respected politician who was pivotal in preserving the state's natural resources.
The museum is a great place to go if you enjoy learning new and interesting facts. It tells the Story of Texas,", from prehistoric times up until the present.
The Texas Capitol
If you're looking to experience the rich history and culture of Texas, then you really can't go wrong with the Texas Capitol building. It's widely recognized as the most distinguished state capitol building in the United States — and for good reason.
The structure is home to the offices and chambers of the House of Representatives and the Governor of Texas. Whether you're with family, friends, or going solo, you can enjoy a free tour, walk the historic halls, and take pictures.
As you enjoy the ornate buildings and beautifully landscaped lawns, the grounds are a great place to explore, have a picnic, or learn more about the history of Texas.
Austin Fire Museum
Situated on East 5th Street is the Austin Fire Museum. The museum houses a display of historic uniforms, photographic exhibitions, and a collection of memorabilia. This is a perfect activity if you're on a time crunch and want to pack your entire day with fun adventures in Downtown Austin. That's because two rooms and a quick 10-15 minutes is all you need to take in all the interesting exhibits.
Dining
Austin is the perfect microcosm of the many cuisines Texas is known for: from iconic beef-centric barbecue to the state's namesake "Tex-Mex" and more authentic Mexican food, to some innovative mobile/food-truck options, you won't go hungry in Austin. There are options for every budget, but we've pulled together some must-try highlights to get you started.
Stubb's Bar-B-Q
Texas is known for its delicious barbecue, like the menu you'll find at Stubb's Bar-B-Q. But this place is more than just a famous barbecue joint. Stubb's is also a favorite local entertainment venue that features various musical acts.
From Hip-Hop and Country to Rock and Roll and Electronica, you can have it all. It's also an all-ages venue, so you can bring your kids along for the experience.
Garbos Lobster Downtown
Garbos Lobster is a mobile food truck that offers New England cuisine with an Austin twist. From delicious lobster rolls to fresh oysters, you can enjoy a variety of dishes at Garbos.
For an even better experience, you can schedule a movie night and have Garbos to-go from the comforts of your car. In addition to the amazing cuisine, you can also choose from select bar items and Connor's Creamery Soft Serve ice cream.
Rainey Street Food Truck Lot
If you enjoy a wide variety of foods, or can't decide on a restaurant, then the food trucks on Rainey Street won't disappoint.
There are many types of cuisine to choose from. Whether you're in the mood for some French crepes at Saperlipopette! or have a taste for a chicken empanada at Four Brothers Venezualan, you'll enjoy the great variety of food choices on Rainey Street. Experience many cultures and types of food at food trucks in Downtown Austin.
ATX Cocina
If food trucks aren't your thing and you enjoy the full dining experience, then ATX Cocina might be the perfect option. This top-rated restaurant offers outdoor seating and uses natural and clean ingredients in its decadent cuisine.
ATX Cocina isn't just your average Mexican restaurant either. It's one of the best restaurants in Downtown Austin. The skilled chefs have taken traditional Mexican dishes and elevated them with modern approaches and techniques.
And if you want to enjoy a nice drink with your meal, then you won't be disappointed at ATX Cocina. The restaurant has one of the longest tequila and mezcal lists in the city.
Shopping
As a major city, you can find everything from mom-and-pop shops to high-end department stores and boutiques. It is almost impossible to list all the destinations and specialty stores just waiting for you to discover them, but there is a reliable mainstay that can help you get started with local-only vendors before you explore more of downtown's retail scene.
SFC Farmers' Market Downtown, Austin
Looking for some shopping? Connect with the best local farmers, ranchers, food producers, and artisans every week at the SFC Farmers' Market. Browse food, drinks, and art vendors for things like farm-fresh eggs, locally-brewed kombucha, and homemade candles.
This is just one of several open-air marketplaces in the area and features small local businesses, community programs, and activities for families. You can also enjoy good music as you browse through the endless selection of products and mingle with other shoppers.
Entertainment
If you somehow find you need more to do between dining, shopping, and engaging with local history, Austin has no shortage of entertainment venues. From highbrow arts to accessible and family-friendly options, you'll have plenty of daytime and after-sunset destinations for your enjoyment.
Esther's Follies
Looking for a modern-day vaudeville theatre? Then, look no further than Esther's Follies. Located on 6th Street, this theatre offers plenty of entertainment, including political satire, sketch comedy, and award-winning, Vegas-style magic. For over 40 years, Esther's Follies has been entertaining sold-out audiences.
Esther's Follies is truly an Austin rite of passage and the go-to place for lots of fun shows, offering comedic twists on classic acts like singing, dancing, juggling, magic shows, and sketches.
Paramount Theatre
Another theatre that's always worth a visit is the Paramount Theatre, which has stood on Congress avenue in the heart of Downtown Austin for 100+ years. As Austin's most historic venue, the Paramount Theatre has it all. Film, comedy, music, and even hauntings are just a few of the entertainment options the historical theatre has to offer.
The facility hosts more than 250 performances and 100 films each year. The venue is also the home of SXSW, the Austin Film Festival, and the Moontower Comedy Festival.
Austin City Limits (ACL) at the Moody Theater
Austin doesn't have the designated title as the Live Music Capital of the World for nothing. ACL Live at the Moody Theater is the premier destination for live performances and private events. This huge state-of-the-art capacity live music venue is the place to be if you enjoy hearing live tunes from talented artists.
And because ACL Live is located in the heart of downtown, the surroundings are filled with tons of places and activities to experience.
Before heading over to ACL, you can visit the Barton Springs Pool, Mount Bonell, LBJ Presidential Library, or Lady Bird Lake Hike-and-Bike Trail.
Bars and Nightlife
Austin is known for its eclectic, boisterous nightlife. Whether you want a quiet music spot to sip craft cocktails or want a high-energy dance hall, you'll be able to find what your heart desires downtown after the sunsets.
Elephant Room
You can't enjoy everything Austin has to offer without experiencing the lively nightlife. The Elephant Room is a nice Jazz venue with great music and atmosphere.
Did we mention that it's underground? You can venture down the stairs and enter the building, which adds a touch of authenticity and charm you don't see at other bars. The cozy, atmospheric setting offers the perfect way to unwind and enjoy great music.
There's no better way to end a night on the town than by going down to this low-ceilinged atmospheric basement club to listen to some Jazz and have a refreshing drink.
Buckshot
Buckshot is a shot bar on the famous 6th street. This energetic bar is known for its creative shots, multiple-level venue, and rooftop patio. Buckshot also features two extremely large televisions to keep you entertained while you nurse your drink.
On the second level, you can enjoy the sights of the city center, including the beautiful tall buildings and gorgeous landscape. The rooftop deck also features a dance hall for you to let loose and add even more fun to the night.
If you're looking for things to do in Downtown Austin, there's certainly no shortage of options and opportunities. Use your newfound inspiration to embrace and explore everything the area has to offer.