The Economic Perks of City Living (For Entrepreneurs)
, Mar 2, 2022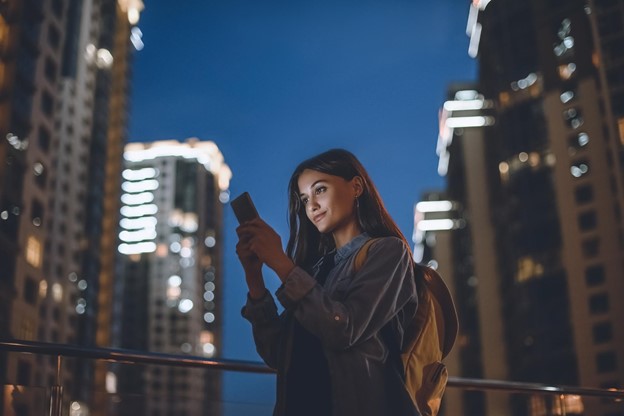 Entrepreneurship is challenging in the best circumstances. According to the Small Business Administration (SBA), only 50% of new businesses survive for five years. Small business owners need to find every advantage available to them to put the odds in their favor.
Location is one of the variables that can affect a business's chances of success.
Cities come with a variety of advantages for small business owners. With a bigger pool of talent, it is easier to find qualified workers. Meanwhile, the population density will give you a larger pool of potential customers and clients, as well. Furthermore, cities often have small business grants or loans meant to foster economic growth and attract entrepreneurs.
If you are an entrepreneur considering buying a home in a metropolitan area, you can consider the advantages of doing business in an urban or suburban area to help you make your decision on where to live. The same advantages can also apply to investment properties, including rental buildings and commercial real estate.
Here is a closer look at the advantages that larger cities offer to entrepreneurs.
Expansive Job Market
Cities like Austin have a much larger workforce than small towns. The population ensures a bigger pool of talent and a wider range of skills, but the advantages go beyond numbers. Because of the nearby housing options, a diverse range of entertainment and activity choices, investment opportunities, healthcare, transportation, and other positive attributes, professionals often prefer cities to rural areas.
Furthermore, cities often have multiple universities and colleges, so local entrepreneurs can be first in line to recruit new talent.
Also, in a city, it is easier to hire employees at different levels. While C-suite officers and experts are part of the talent pool, the population will also include freelancers, people interested in part-time work, and other businesses that can provide services on a contract basis.
In short, a small business in a city like Austin can offer an attractive urban setting and high quality of life for employees and take advantage of the deep talent pool to find workers with the exact skills and experience that they need.
Increasing Property Values
Home value is increasing across the country. Why is this? Location is one of the primary factors in determining the price of real estate. If you are near amenities like restaurants, grocery stores, parks, retail outlets, and highly rated schools, your home will be more desirable than a rural place that is a long distance from these things.
Furthermore, cities often can offer better access to schools, healthcare facilities, and public transit lines.
How do these factors translate into the price of a property? Consider Austin, Texas, which saw housing prices rise by 9.9% in 2020. Since the real estate market bottomed out in 2012, the price of a home nearly doubled in the Texas capital. Though prices vary from city to city, this doubling of price over the past decade is not unheard of in large cities, including Detroit, Los Angeles, Las Vegas, Miami, Nashville, and Portland.
This increasing equity can help you build wealth either through a residential home or an investment property.
More Walkable
Sidewalks, pathways, and other pedestrian infrastructure make cities more walkable than rural areas. This pedestrian-friendliness brings a unique set of advantages to businesses, whether or not they are in the retail or service industries.
Foot Traffic
If a city is walkable, retailers and foodservice businesses can benefit from consistent foot traffic. While advertising can draw customers, some may come to your store just because they happen to be walking past. Also, customers who are within walking distance of your location are likely to become regulars because of the proximity and convenience. In fact, according to the National Association of Realtors, "62 percent of millennials prefer to live in a walkable community where a car is optional"
Less Gas Usage
Even if you do not have a retail business or storefront, you can benefit from living in a walkable city. If amenities are within walking distance, however, you can limit vehicle use and, by extension, fuel expenses.
If a city has good public transit, you can save even more money on gas.
Larger Population
Cities naturally have larger populations than rural areas. Of course, a deep talent pool and a skilled workforce are the main advantages for city-based entrepreneurs. However, there are other reasons why a larger population is good for small businesses.
More Potential Clients
A larger population means more potential clients, which can help a business in several ways.
First of all, with more potential customers, it is easier to specialize. Cities have large enough populations that you should be able to find a customer base, even for a specific niche. Also, cities have more diverse populations, so you should be able to easily reach people in your target market and demographic.
Also, you will have opportunities to expand and reach new target markets or open additional locations in other parts of the city. Your growth potential will not be limited like it would be if you were in a smaller market.
Better Connections
Cities have better physical infrastructure compared to small towns, and they also have better professional networking infrastructure. In a city like Austin, you can find attorneys, accountants, and financial advisers for your business. You can also attend conferences and fairs to network with similar or related businesses and learn about new trends that could affect your industry.
Sometimes, the mere connection with a city is enough to give a business a large boost. Reality shows like 'Selling Sunset' have boosted housing sales in Southern California. CIties have many media outlets and content creators, so it is easier to market your business and get coverage through traditional media outlets and on social media.
Financial Opportunities
A city is also a great place to move your business if you want to raise capital. There are more banks and lenders to serve the larger population, and cities also have opportunities for business-related grants.
Grants and Loans
Investors and banks are concentrated in large cities, so if you want to apply for a business loan from more than one lender, a city makes it easier to do so and compare interest rates and terms before making a final decision.
While businesses can get federal and state grants, there are also grants for businesses based in specific cities. This extra funding source can be helpful and can help you hire employees from the local area.
Investments
Cities are hubs for investment. This can help you in two ways. First, entrepreneurs who are seeking to invest in other businesses can find plenty of opportunities in cities. If you want to invest, you can see potential businesses in action firsthand without having to travel to other locations.
The same geographic proximity also helps if you are a business owner seeking investors. You can easily pitch multiple investors without having to travel to other places. This is important because any experienced entrepreneur knows that it takes multiple attempts before you can score funding for your business.
Again, the ability to offer potential investors an in-person look at your operation can be a selling point that out-of-town businesses cannot offer.
Finally, there are many benefits to living in a city as an entrepreneur, including a wide multitude of options for residential and business locations. You can choose to live directly in the heart of the city, or you can purchase a home in the suburbs and still enjoy the benefits of running your business in a metropolitan area.
The first step in the process is to sell your current home and find the best place from which to run your business.