What Is a Food Desert? How the Food Options Near Your Home Affect Your Health
, Mar 2, 2022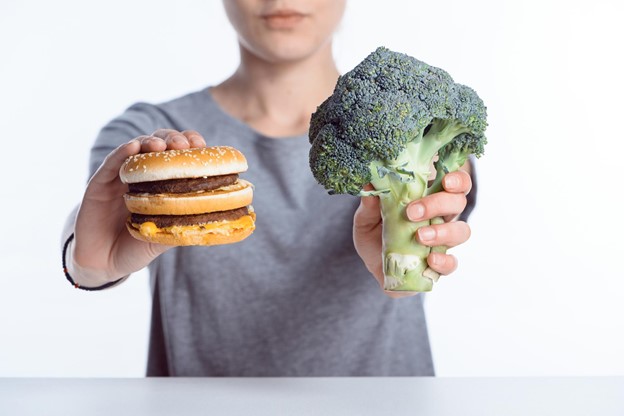 In layman's terms, a food desert is a location with limited access to healthy, non-processed food. Since diet is an important factor in overall health, food deserts can harm residents' and homebuyers' well-being.
During the house search process, you want to actively ensure you are buying a new home in an area with easy access to healthy foods. Health is very important, but studies have also proven that real estate prices are up to 6% lower in food deserts. Such locations can hurt the potential resale value of a house.
How do you know if you live in a food desert? In urban areas, grocery stores and restaurants serving fresh food need to be within one mile of your home. In rural areas, the distance can be up to 10 miles.
If you're thinking of buying a new home and moving, you should consider food access along with factors like property taxes, climate, and schools. Here is a closer look at this often-ignored issue, how it can impact your health, and how you can avoid it.
Convenience Leads To Unhealthy Choices
Convenience is a major factor in America's food industry. A store with ready-to-eat snacks or a fast-food restaurant can seem like a good feature wherever you move to a new location. However, convenience can lead to harmful habits, such as relying too much on processed and nutrient-poor foods in your diet.
Here are reasons why convenience can harm your health.
Processed Foods
Snacks and pre-prepared meals are highly processed, especially those sold at convenience stores. Food producers make these meals for easy storage and preparation, not nutrition. However, food producers don't process foods with the intention of harm. Most of the time, they insert additives to prolong shelf life, make preparation easier, and improve the appearance and flavor of the food.
However, these processed foods lack important nutrients. Some processed foods have sugars, fats, oils, or other ingredients that can cause health issues like diabetes, hypertension, heart issues, and cancers. These problems are more likely to occur when you make these processed foods a regular part of your diet.
Ordering Takeout
If you have to travel to buy fresh food, you may find yourself ordering takeout regularly. Food delivery is easier than ever, but it comes with its own set of issues.
The more you eat from restaurants, the more you'll spend. Takeout is convenient, but it will drain your budget if you do it too much. If you are looking to save money for mortgage payments, or home improvement, regular takeout meals should not be your go-to option.
Depending on the restaurants in your area, there are also health issues associated with takeout. If you opt for fast food, you may have to deal with heart issues, diabetes, obesity, and other preventable, diet-related illnesses.
Since most turn to takeout for its convenience, you can avoid these financial and health issues with a bit of planning. If you have a grocery store or market nearby, it will be almost as easy to access fresh foods as it is to order takeout.
Inability To Walk to a Store
In a food desert, you need to commute for fresh foods. The lack of convenience with this type of trip makes it harder to maintain a healthy diet, especially for those that can't afford to drive long distances to the closest grocery store.
Providing accessible grocery stores within walking distance can help alleviate some of the pain points within a food desert. Not only does nearby fresh food make it possible to eat well, but the act of walking to the store can also help.
The CDC recommends 150 minutes of moderate activity per week, which can include walking at a brisk pace. Walking back and forth to the store to get healthy food several times per week will take care of a large portion of your exercise needs.
How to Work Around Food Deserts
If you are looking for a new home, you want to avoid a food desert. It helps to work with a real estate agent with local knowledge. They can help you find a place with fresh foods and healthy restaurants nearby.
Here are the food access factors you should consider when looking for a new home.
Assess Your Needs
Your preferences and needs will ultimately dictate whether an area is a good fit for you or not. For example, if you have a busy schedule, you will want to have convenient access to a grocery store and several healthy restaurants in the area for those days when you aren't able to prepare food.
If you work from home, you will want restaurants that are open for lunchtime.
Food is an important consideration when shopping for a new home, but it is not the only one. You should also live in a place with accessible healthcare. Clinics don't necessarily need to be within walking distance, but they should be near enough to reach conveniently.
You should also consider your mental health and how you'll maintain all aspects of your health — including your social wellbeing. Find a location that has nearby places, such as nightlife venues, cafes, or restaurants, where you can meet others and socialize.
Research Food Options in Different Locations
Whatever area you consider moving to, it is best to research the available eating options before buying a home. Are there healthier or better restaurant options near a lake or further into the city? You will often find many eating options in a lakeside neighborhood or central district. However, suburbs may also have healthy restaurants and grocery stores with fresh foods.
The key is to be aware of the food access situation and then use it to help you decide whether or not to live in a specific area.
See What You Can Afford
Food deserts are often in low-income areas in both urban and rural locations. Unfortunately, areas with many food options tend to have higher property prices. Living directly in the city, near multiple healthy food options, may cause you to spend more than you intended on your home.
The best strategy may be to find a reasonably-priced place that is near the center of the city but not directly downtown. You can also find homes in the suburbs that have a wide range of grocery store and restaurant options. These properties are often cheaper and more spacious because they are outside of the city. However, they are still close enough to be convenient.
Look Into Gardening
If you're not happy with the food options in your area but would still like to move there for other reasons, consider maintaining your own garden for a steady supply of fresh, nutritious produce. Many people choose to have a garden for fresh, pesticide-free fruits and vegetables.
It may be even worth transplanting these plants during a move to save money and eat nutritiously. Even if you live near grocery stores and restaurants, a garden can be a great way to add fresh vegetables and fruits to your diet.
You can also find other local growers if there's a farmer's market in your city or suburb. This will give you a steady supply of homegrown produce and insights for your garden.