Where (And How) To Live When You Work From Home
nkats, Mar 2, 2022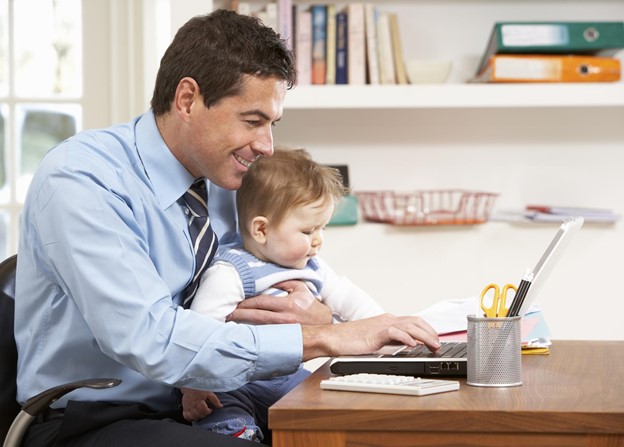 The Covid-19 pandemic has radically changed the workplace. According to Global Workplace Analytics, 4.1% of the US workforce worked at least part of the time remotely before the pandemic. That figure jumped to 69% at the height of the coronavirus problem, and now 82% of Americans are hoping to work remotely in some capacity after the pandemic ends.
The remote work trend may continue after COVID-19 becomes less of a concern. This is an attractive idea for many professionals because it may mean that they can buy a home anywhere without considering a daily commute to the office.
However, there are several vital considerations that remote workers should think about when choosing a new home in post-COVID-19 America.
Consider Your Company's Legal Considerations
While remote jobs do not require you to be in a specific location, some companies may limit the places where staff and contractors can live. For one, businesses with a hybrid work arrangement will require you to live close enough for occasional trips to the office.
More importantly, companies may not hire remote employees from specific states because of state-specific tax and labor laws.
Some companies prefer to work with contractors rather than remote employees. In many states, there are penalties for misclassifying employees as contractors. Other states have laws that make remote hiring difficult. Companies have been avoiding Colorado when hiring remote workers because of its Equal Pay for Equal Work law, which requires all job listings to post a salary range. Failure to do this can result in significant fines.
Also, companies consider tax implications when hiring employees in certain states. Some states require tax withholding regardless of the company's office location, while others do not. In short, employees who live in other states could create tax and accounting headaches for employers. Furthermore, states may have unemployment or disability insurance requirements for employees who live within their borders.
It is best to go over these issues with a current employer before moving. Most of these problems arise if you move out of state. For instance, there will not be tax implications for your employer if you live in Texas and relocate within the state.
Pay Attention to Property Taxes
Remote workers should also consider their taxes when choosing a place to live. Of course, if you move to an area with low or no income taxes, you will get to bring home more of your pay.
You should also think about property taxes, which can add a significant amount to your monthly home payments. You typically cover property tax expenses by putting them in an escrow account when you make your monthly mortgage payment.
Property taxes can vary by city or county, and you likely want to bypass places with high taxes. One reason to avoid high-tax cities is that several prominent companies such as Google pay remote employees less than those in the office. You may make less money and have higher property taxes if you're not careful.
Property taxes vary, but they can be up to 2.13% of the value of your property, which is the effective rate in New Jersey. This makes it important to enlist the help of a real estate agent with local knowledge to find you a place in an area with a lower tax rate.
Look For Ample Social Opportunities
Most homeowners want to be near places to socialize, engage in cultural activities, and find entertainment outside of work. For remote workers who spend most of their time communicating with people in the digital realm, venues that offer a chance to be around other people are even more important.
With this in mind, your interests and preferences may influence your chosen location. If you are interested in sports, a health club, stadium, or athletic field can be attractive. For others, live music venues, restaurants, bars, or coffee shops are better neighborhood after-work spots.
In general, smaller towns have few amenities and attractions, but some people may prefer their sense of community compared to larger cities. At the same time, some urban neighborhoods have a tight-knit community feel.
Your chosen location will depend on your preferences and what you expect from your local community. However, remote workers need to find a place that presents a chance to connect with others during their free time.
Live Near the Lake or in a Sunny Area
The climate and natural scenery of your chosen location are also important. Remote workers spend hours a day at home staring at screens. As such, post-work trips outdoors may counteract this solitary behavior, which may benefit your physical and mental health.
Therefore, you may want to find a place with a sunny climate that allows for outdoor activities year-round. Such a climate can have a measurable positive effect on your mental health and outlook.
Urban or suburban lakes offer an attractive setting because they offer activities on the water and typically have open spaces and trails for exercising and relaxing onshore. You might even consider a lakeside home that will allow you to make these activities part of your daily schedule. If you are passionate about pastimes like fishing or boating, this setting can prove especially ideal.
Make Sure There Are Adequate Food Options
The right location can help you access social scenes and physical activities. You should consider access to good food, too. Good restaurants can be fun, but you also need to be near supermarkets that sell healthy foods.
Academic studies show that where you live can significantly affect what you eat. You do not want to end up in a food desert with limited healthy grocery options. You should try to find a place with nearby grocers, markets, or other food retailers who have produce and other healthy food options year-round.
It can also be helpful to find a place with healthier (non-fast-food) restaurants nearby for those times when you don't want to cook. Convenient, healthy options can go a long way toward keeping your diet healthy after a long day of work.
Live Somewhere Near Proper Healthcare
Access to healthcare is essential for a good quality of life. This has always been the case, but it became even more evident during COVID-19. However, you need to consider this issue when looking for a new home because many places lack nearby medical facilities.
According to the Office of Disease Prevention and Health Promotion, 25% of Americans do not have easy access to a facility to receive medical services. If possible, you should find a location with a nearby medical clinic and a hospital within driving distance.
Live Where You Are Happy
Last but not least, you should strive to live where you will be most mentally healthy and happiest. Since you spend most of your time at home working remotely, disliking your house can become a significant problem.
If you find yourself in this scenario, consider the following options. Renovating or making any changes can not only alter the look of the house, but also your attitude towards it.
If an upgrade on your current home isn't possible, you can consider moving to a new place. If you are going to sell and buy a new home, make sure you find one that has the features and design that you want.
Regardless of your choice, remote work will be more fulfilling if you have surroundings you love.