Why It's Important To Live In a City With Good Healthcare
, Mar 2, 2022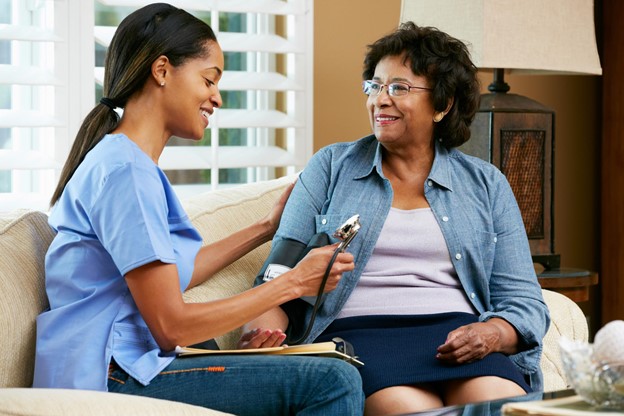 No one should take healthcare for granted. Currently, 8.6% of Americans lack health insurance. Even those with coverage through a private insurer, government program, or their employer may find it difficult to access the services they need.
Also, health goes far beyond clinics and hospitals. The availability of fresh, healthy foods, fitness facilities, and safe, clean environments is also essential to keeping yourself and your loved ones healthy.
If you plan to buy a new home or relocate to a new area, it is essential to consider the quality and availability of healthcare. You will typically find that the central district of a city has better healthcare services and offers all the other features you need to remain in good health. Furthermore, they also tend to be hubs for innovation in the health sector, which means you'll always be getting the latest medicines and treatments.
Austin, Texas is a good example of a city with all the features you need to take care of your health. In addition to plentiful fitness and outdoor activities, there are at least 30 healthcare facilities in the Austin area, and some of them are ranked among the best in the state.
What makes some places, like Austin, better for healthcare? Here is a closer look at why living in a city with good healthcare should be a priority for homebuyers.
Easier Access To Health Facilities and Services
There are multiple components to a good healthcare system. Quality medical staff and well-equipped facilities are important. However, you also need access to ambulances, vaccines, and emergency services. In other words, the services you need are always at hand, and you have multiple ways to get to them.
This healthcare dynamic is part of the "urban advantage" that city-dwellers enjoy. Schools, cultural attractions, access to food, and fitness options are also part of the attraction of city life.
Here is a closer look at the health-related components of the urban advantage.
Vaccination Availability
During the COVID-19 pandemic, the topic of vaccination was at the front of everyone's mind. If you are looking for a home post-pandemic, you want to live in a city that has quality healthcare so that you can access vaccines early if they are necessary for the future.
Also, if you are starting a family, your children will need to be vaccinated against various diseases at key stages of their life. Because of the frequency of these early childhood jabs, the process can be challenging if you have to travel long distances for each shot. However, in cities with easy healthcare access, vaccination is convenient and straightforward.
Emergency Services
Emergencies occur unexpectedly. When they do, it is essential to be able to access medical services quickly. Where you live can have a significant impact on the response times of emergency medical service (EMS) professionals.
EMS response times are significantly shorter in urban areas compared to rural locations. Ninety percent of the time, EMS personnel respond to calls in nine minutes or fewer in a city. In rural areas, 90% of calls receive a response in 15 minutes or less. If it is a true emergency, those six minutes can make a huge difference. Even if you do not need an ambulance, you will have peace of mind knowing that a quick response is likely if you live in a city with quality healthcare services.
Health Classes and Gyms
Overall fitness and education are also components of healthcare. Cities tend to have more places to exercise and more resources for finding out about conditions that affect you.
Urban settings give you a range of fitness options. In addition to gyms and standard aerobics or weight training classes, you can also find instruction for yoga, sports, and meditation.
Urban areas also often have excellent infrastructure for outdoor fitness activities.
Austin is an excellent example of a fitness-conscious city. It boasts yoga centers, sports fields, hiking and biking trails, and even a large velodrome for cyclists.
Transportation Options to Hospitals
Quick EMS response times are important, but most of the time, you will not need to hurry to the hospital. For regular appointments and urgent (but not emergency) treatment, you need other transportation options.
This issue is often overlooked, but it is quite important. Each year, 3.6 million Americans fail to obtain medical care due to transportation problems. The problems can include long distances, high transportation costs, lack of a personal vehicle, and poor infrastructure.
How can you avoid this surprisingly common problem? You should live in a city like Austin with a robust public transportation system, quality infrastructure, and multiple healthcare facilities.
More Advanced Healthcare Technology
Cities are hubs of innovation. If you are looking for the latest developments in finance, technology, education, and healthcare, you typically look to urban areas.
When it comes to the medical sector, public hospitals in cities tend to have larger budgets, which they can direct toward procuring the latest equipment. In turn, these places attract skilled professionals who want the best possible equipment to perform their job. This is why you typically need to visit major urban hospitals to get the best or most-specialized treatments.
Large cities with a focus on healthcare also attract pharmaceutical and medical device companies, which use the area to develop new medicines, procedures, and equipment.
Austin is home to some of the largest and most forward-thinking biotech and pharmaceutical companies in the country. For example, Johnson & Johnson, Pfizer, and Agilent Technologies have operations in the city. This is also the state capital of Texas, so people who live here are close to the decision-makers whose legislation will affect healthcare and other important aspects of society.
Longevity of Investments
A city with good healthcare provides health-related benefits in the short term and increases the quality of life overall. However, there are also long-term benefits to living in a place with quality health services.
Increase in Property Value
Homebuyers consider quality-of-life factors, such as access to healthcare, when choosing a new location in which to live. Studies have shown that homes near large medical facilities, such as those in major cities, have higher sales prices than comparable homes farther away. The same trend also held for rental homes. If you are planning to purchase an investment property, proximity to a hospital or other major medical facility can help with profitability.
If you buy a home in an area with a thriving healthcare system, its value is more likely to increase over time. If you are purchasing a home to build equity, this is an important factor to consider.
Retirement and Elderly Care
If you are purchasing a home for retirement, or if you are younger buying a property to live in long-term, you need to be especially cognizant of local healthcare services.
Living far away from medical and care facilities in older age can be costly. Either you will have to pay for home healthcare services or arrange transport to medical clinics and hospitals.
If you plan to "age in place" by remaining in your home for as long as possible, living in a city with good healthcare is essential. Nearby medical facilities and transportation options can help you get the care you need while remaining in your own home.
When you select a home to buy, it is one of the biggest decisions you will make in life. Your choice will impact your life for years to come. First of all, you need to find a home that fits your price range.
Secondly, by looking at specific details, such as healthcare access in your chosen location, you can make an informed choice. Health-related factors can help confirm that your preferred area will provide the necessary quality of life.