A major goal at Bramlett Residential is to make sure that everyone is supported as quickly and efficiently as possible. Agents work independently for the most part, but they need help with things quite often. We want to make sure that agents get that help when they need it.
Helping Agents Help Themselves
We're really proud of our Company Guide and we constantly work to improve it. When you need help, the first thing you want to do is to go to the Company Guide and search for your topic.
Most of the time, you'll find the answer to your question really quickly: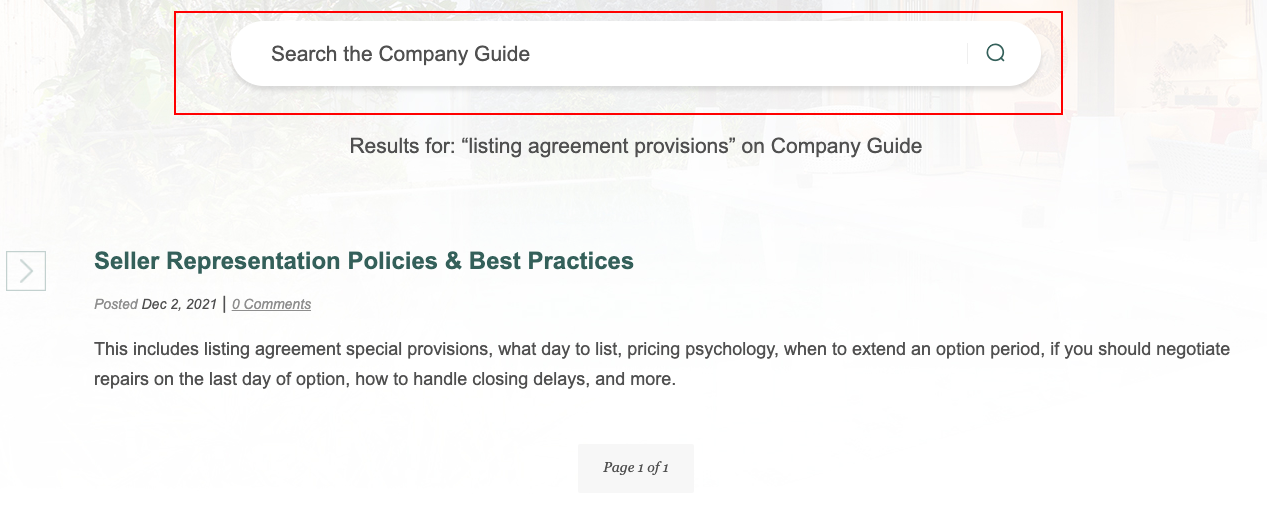 Sometimes, it's a little harder to find: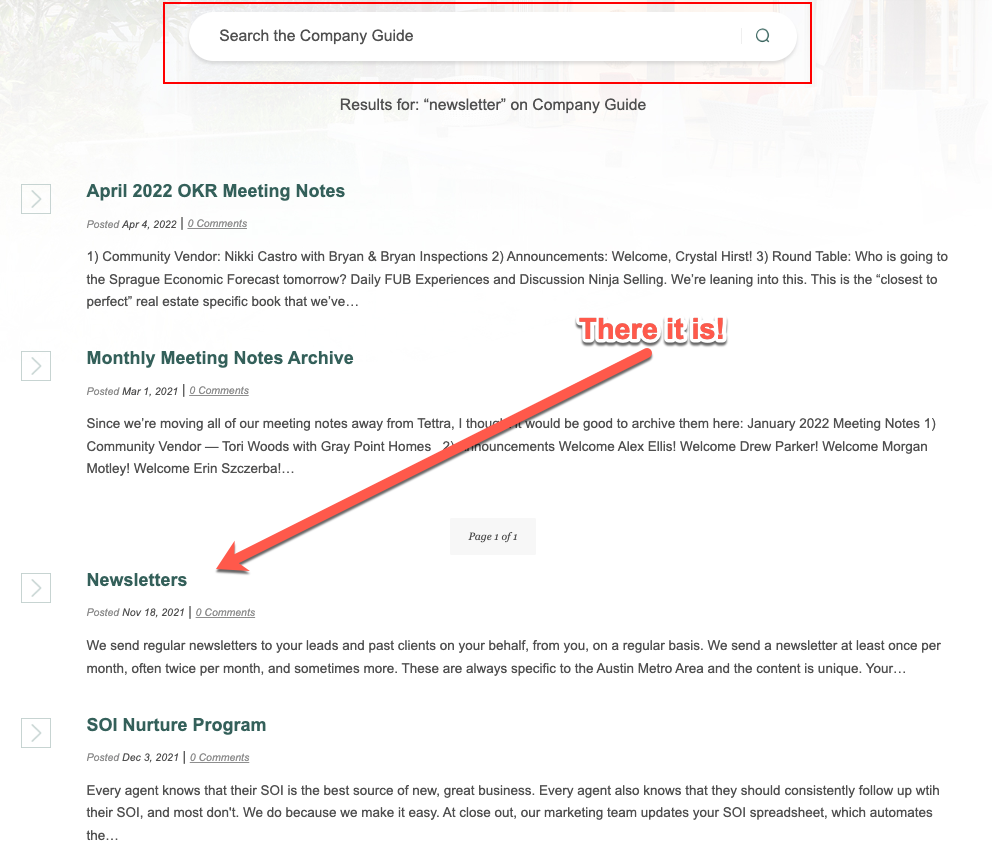 Somtimes, you can't find anything at all.

When you can't find the answer to your question, you want to email your question to support@. Since you're sending an email, you might as well include a few people! Because you're communicating asynchronously, you want to include lots of details. We ask that you always include two things:
Where you looked for it

When you tell us where you looked for the answer to your question, it helps us improve our Company Guide so that you (and other agents) can more easily find it in the future. This requirement also helps remind you to look for the answer, which will ultimately help you operate more efficiently and independently.

What you think the answer is (propose a solution)

By proposing a solution, you're turning your problem into a teaching opportunity. Your proposal is quite often right (or very close to right) and you'll become more confident when that happens. This also helps us answer your question more quickly. When you propose a solution, you're adding more details so that we better understand the problem. We're also able to say "Yep, you nailed that one!" rather than thinking about (and typing out) a longer explanation.
What if I need something right now?
Really urgent things do come up in real estate (and often on the weekends, when buyers want to make offers.) We do try to be available as much as possible, but it's not possible for any company to have 24/7 support who knows literally everything that an agent may need to know about. Don't worry, though! We have you covered. Do the following, in order.
Go to the Bramlett Residential Facebook Group!
We have tons of amazing agents who are super smart and who all specialize in different things! There's a great chance that someone will respond really quickly and solve your problem. Also, by posting in the Facebook Group, you're helping everyone else learn. Don't forget to post where you looked for the answer and also propose a solution.
Send the same info via email
You've already typed up your question, where you looked for it, and your proposal, so you might as well send an email! You just increased your odds that someone will respond quickly!
Pick up the phone!
Call a manager, an assistant, or your colleagues! We all get fewer phone calls now, so when someone calls, we almost always pick up when we're available. If you don't get anyone, send some text messages!