How Smart Home Features Increase Home Value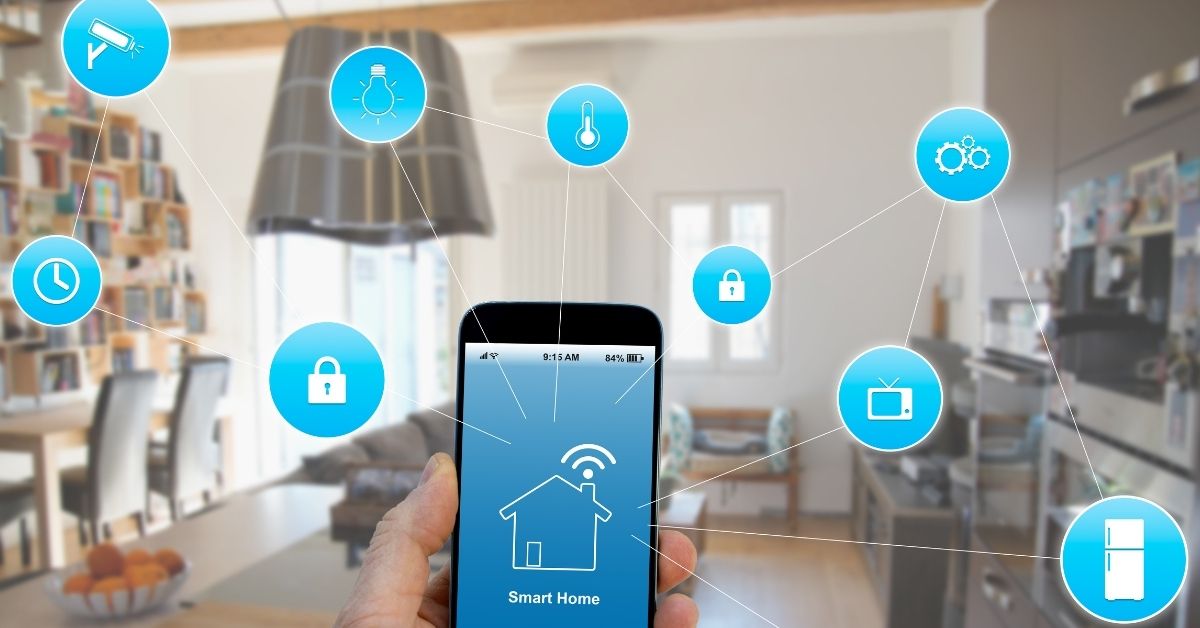 In the past few years, the demand for smart homes has grown throughout the Austin real estate market. Aside from the convenience of upgrading to home automation, the biggest selling point is how smart home features increase home value. Our residential real estate company in Austin is no stranger to the benefits of smart homes and all the incredible features they include to essentially bring your home to life.
How to Increase Home Value for Appraisal
Save yourself the time and effort in major home improvement projects and consider adding home automation systems for a quicker sell. When homeowners eventually decide to sell a home in Austin that includes smart home technology, that home has a 40 percent chance of selling much quicker at a higher price point. 
With a much greater appeal to younger generations dipping their toes in the real estate market, the potential for smart homes continues to flourish. While the older generation is more appreciative of the safety and security features offered by smart homes, there is one benefit that everyone, regardless of generation, seems to agree on: increasing home value. 
How to Upgrade to a Smart Home
Most smart home upgrades are not too complicated to install, so don't worry if you aren't the most tech-savvy person. Smart home gadgets are designed to be user-friendly and easy to install. Everything is connected to a central hub, whether it be through the remote control or an application on your phone. 
With the hub, you are seamlessly able to connect appliances, lights, locks, shades, speakers, and more. Want your patio lights on at sundown? No problem; with smart home devices, you can set timers so your home conveniently does everything for you on a set schedule.  
Homeowners adore the home insurance premiums and decreased maintenance costs that smart home automation systems offer. According to a Nest study, installing smart thermostats can save homeowners, on average, 10% to 12% on heating and nearly 15% on cooling. While home sellers love the benefit of selling their homes at a higher price, the value of smart homes in today's real estate market is undeniable. Homebuyers are willing to pay more for a home that has newer automation systems and the latest upgrades. 
Must-Have Smart Home Devices 
But how do you know what are the must-have smart devices to improve home value? We asked Eric Bramlett for his advice on some of the best smart home devices to increase home value as well as improve security, convenience, and efficiency in your home. 
Smart Voice Control
One of the first smart home devices for any home automation novice is smart voice control. Something similar to an Amazon Echo hub can be synced with smart appliances, lighting, and security cameras to be interfaced with voice command. Listen to music, call an Uber, or ask Alexa to order you a pizza from the restaurant down the street. 
Smart Thermostats
Smart thermostats are taking the real estate market by storm, nearly every home on the market has a smart home energy management system. For homeowners who want to keep their monthly energy bills to a minimum, a smart thermostat is perfect for your next home upgrade. Set timers to turn cooling systems on and off throughout the day and even set the smart thermostat to change the temperature while away on a business trip. 
Smart Locks
Get rid of the need to hide a spare key under the mat by installing a smart lock in your home. Not only does it unlock remotely and automatically upon arrival, but this popular feature in smart homes increases home value by up to 5%. Bluetooth and/or Wi-fi smart locks can also be programmed to give family members and guests special access, all with the touch of a button. Is the dog walker coming by while you are stuck at the office? No worries! Open the front door from the comfort of your office chair with no hassle. 
Smart Appliances
One of the best smart home features to increase home value involves installing smart appliances. The stylish and fun-to-operate products make mundane house chores a little less of a hassle. Check on your laundry cycle from your phone and use water-saving features to lower energy bills. The most common smart appliances found on the real estate market are: 
Security cameras

Clothes washers and dryers

Dishwashers

Automatic vacuums

Ovens and microwaves

Televisions

Refrigerators
Smart Homes and the Future 
Home automation and smart home devices offer homeowners and sellers more than just an easier way to live. It offers busy families the opportunity to begin certain tasks in the background so that they can get on to more important things. As manufacturers continue to pump out new devices, upgrades, and systems, the demand for home automation will only become more evident in the real estate market, so smart home features increase home value. So, make sure you don't fall behind because before you know it smart homes will be a must-have feature in all home appraisals. 
Another great tip to sell your home faster from our Austin realtors is to use drones for real estate photography. The beautiful eye-catching aerial photos will do just the trick when it comes to selling your home faster and at a higher price range. 
Bramlett Residential: An Austin, Texas Residential Real Estate Company
If you are planning on selling or buying a home in Austin, Texas, then be sure to call Eric Bramlett and the incredible team of agents at Bramlett Residential. Our team has helped hundreds of families in the Austin area and neighboring communities find their dream homes. Our experienced agents offer phenomenal service and, most importantly, no pressure. 
Contact us today to speak with one of our real estate professionals at (512)872-3441 to get started!
Additional Reading: 
Point of Sale Energy Efficiency Requirement
Sources:
Nest – Real Savings: Saving energy starts with your thermostat
Turn it On Home – A financial case for the smart home. Can home automation increase `the home's appraisal?