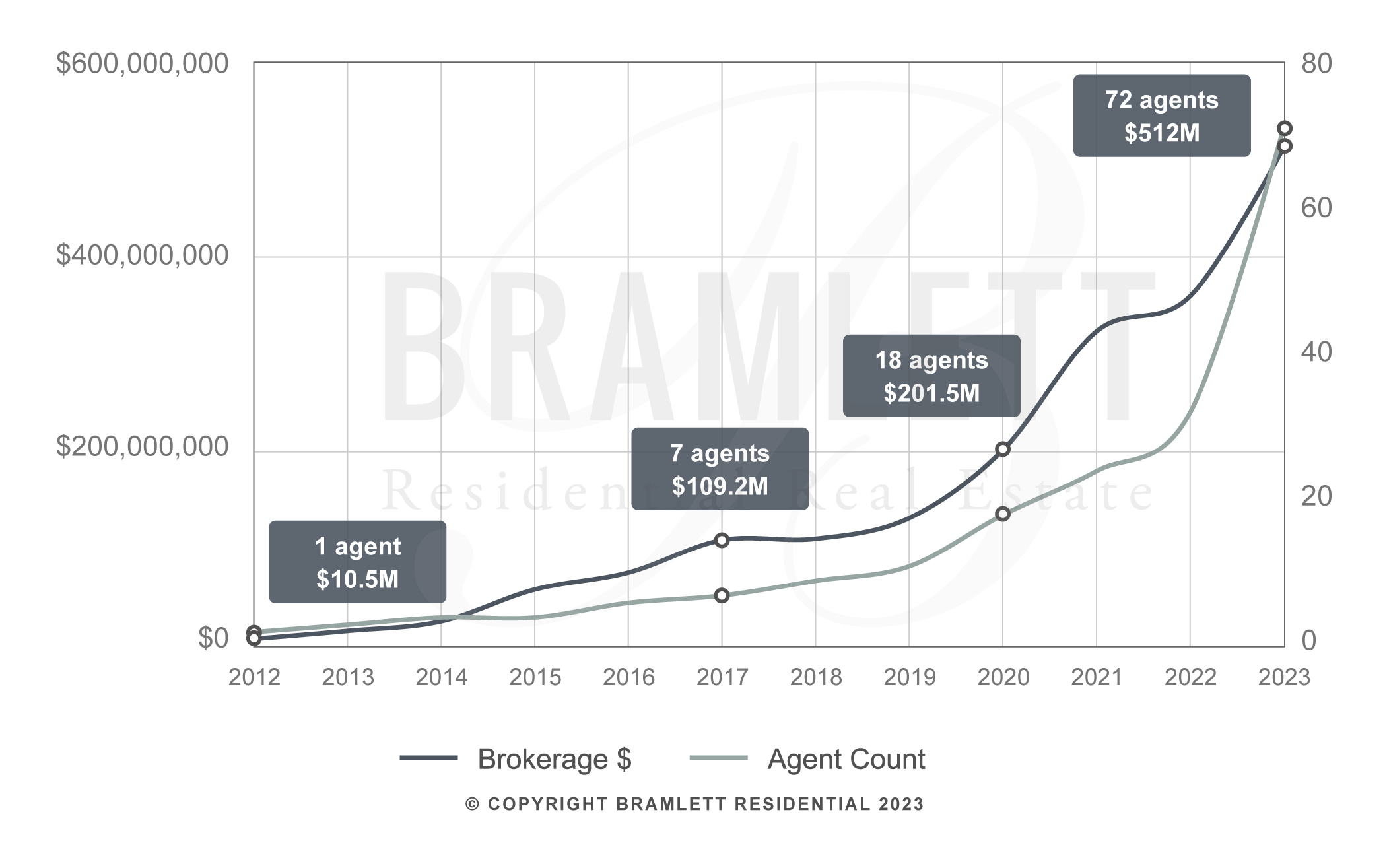 Timeline
2012
Bramlett Residential was Founded w/ Eric as the sole producing associate. Stated goal of "massive individual production". Associate #2 joins later that year.
2013
The first staff hire is made.
2014
Eric wins the Austin Business Journal RRE for the first time. Associate #3 joins.
2017
Bramlett Residential wins #1 in ABJ RRE for mid-sized teams. The stated goal shifts to "increase team/brokerage production". 7 total producing associates.
2018
Bramlett Residential wins #1 in ABJ RRE for large teams. Culture Code is published. The mission statement of "Happy agents. Happy staff. Happy clients." is established.
2019
Bramlett Residential stops submitting for any awards as a team. Brokerage growth comes into focus. Bramlett Residential wins the Austin Business Journal Fast 50 for revenue growth.
2020
18 total associates. Brokerage growth becomes a stated goal.
2021
The first manager is hired. The agent hiring process is created.
2023
The recruiting and hiring process is refined. 72 associates by year end. "Master Plan" is released to agents. $1B annual production becomes short-term stated goal.