June Market Expectations Survey
We've received the results for our June 2021 Market Expectations Survey. This is a survey sent to 5000+ producing real estate agents in the Greater Austin Metro Area that is sent monthly. You can view the results of past surveys here.
We added a new question in June regarding the market trajectory. 61% of agents said the market is cooling down or stabilizing.

Buyers are having an easier time getting homes under contract with 67% of agents reporting that it takes 1-5 offers before getting a home under contract for a buyer.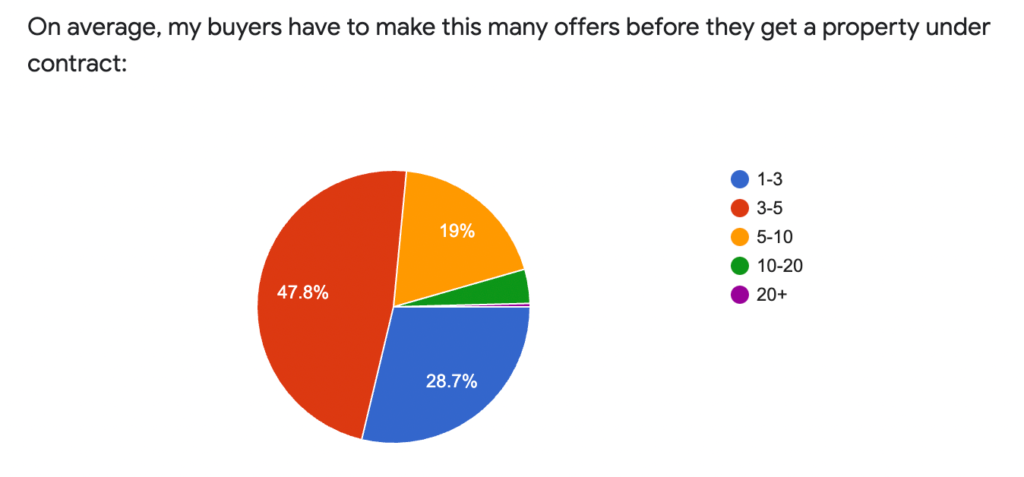 Most homes in all price points are selling with multiple offers for over list price. The lower price points are generally seeing more demand, more offers, and higher sales to list price %.