May Market Expectations Survey
We've received the results from our May Market Expectations Survey. You can view the full results here (with interesting comments.) Market expectations are definitely stabilizing. It's interesting to reference past surveys with current expectations and we've summarized that below.
In May 2021, most agents expect to make offers on 3-5 properties per buyer before landing a contract. In March & April, that expectation was 5-10.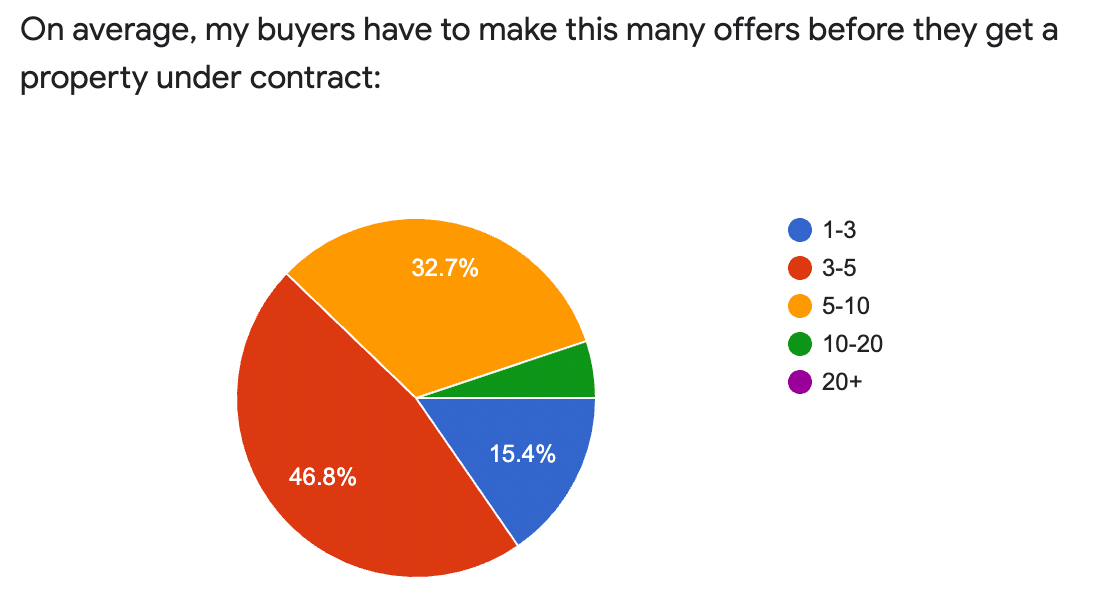 In May, most agents expected homes in the <$500k price point to have 10-20 competing offers and to sell 10-20% above list, but many expected "only" 5-10 offers. March expectations were strongly in the 20+ and +20% range.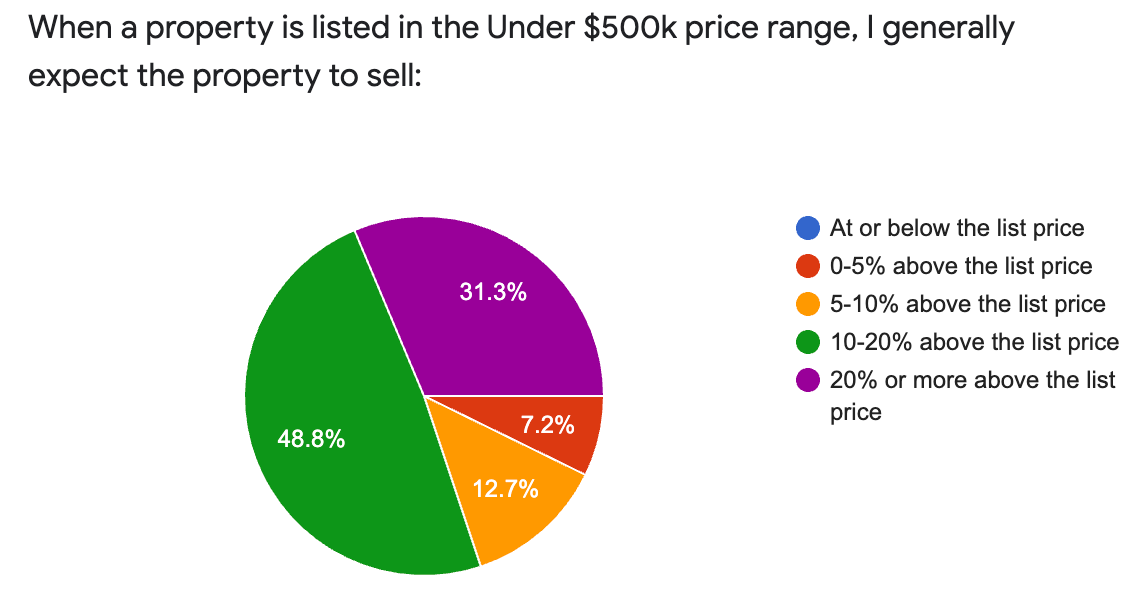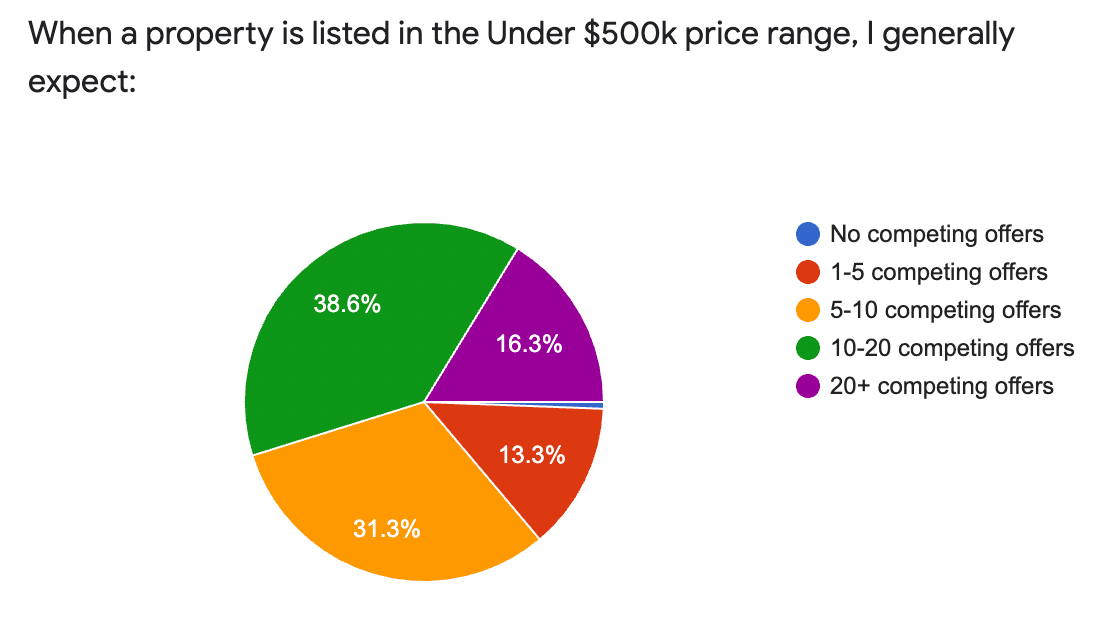 In the $500k to $1M range, May expectations showed "only" 5-10 competing offers as an expectation (with many expecting 1-5) and +10-20% over list. This was down slightly over March & April expectations, which had much stronger expectations in the 5-10 and +10-20% range.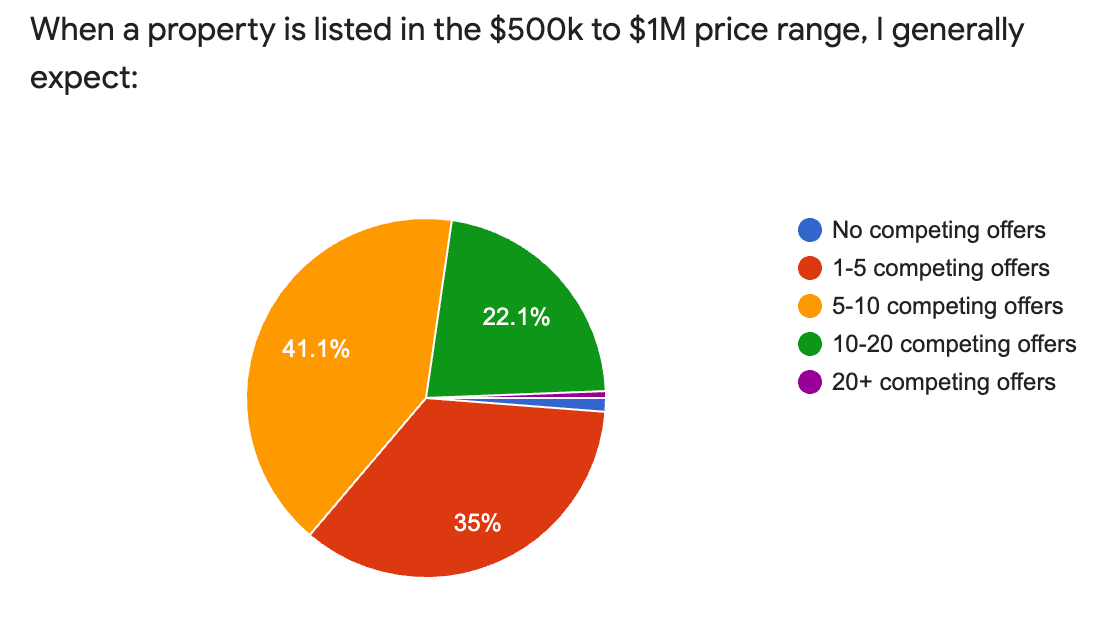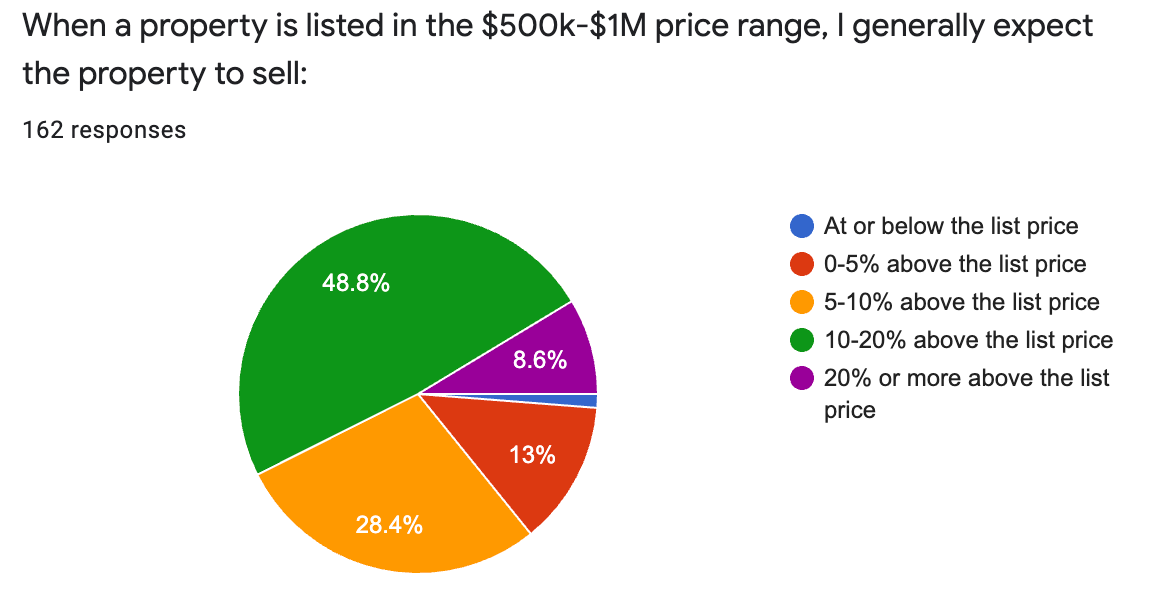 In the $1M-$1.5M price range, there is a strong consensus that agents expect 1-5 competing offers. Agents are split between +0-5% and +5-10% over list. In March and April, a much larger percentage of agents expected 5-10 competing offers and the majority of agents expected +5-10% price premiums.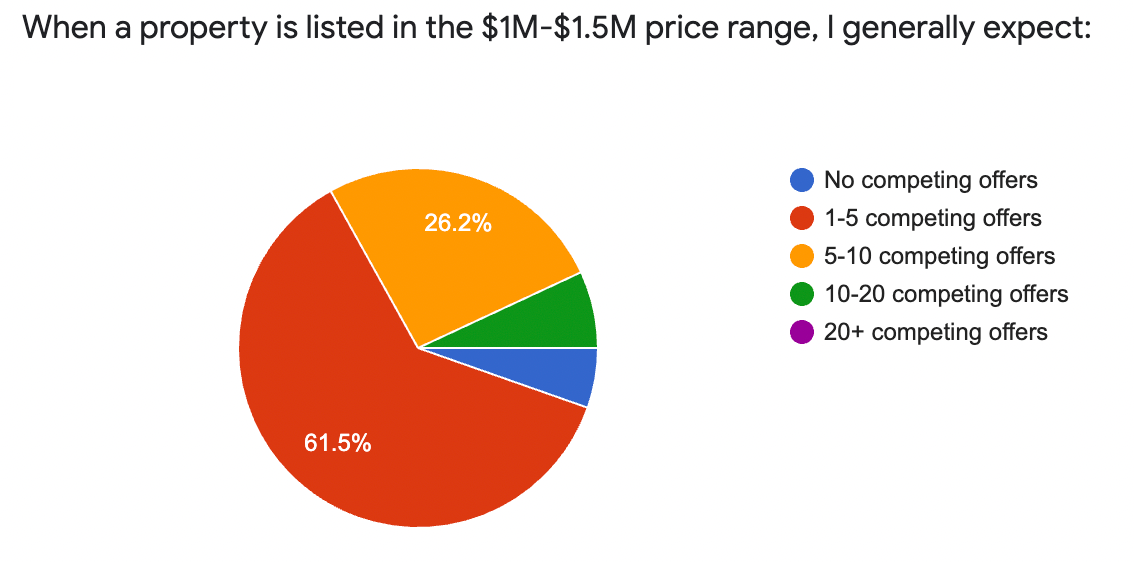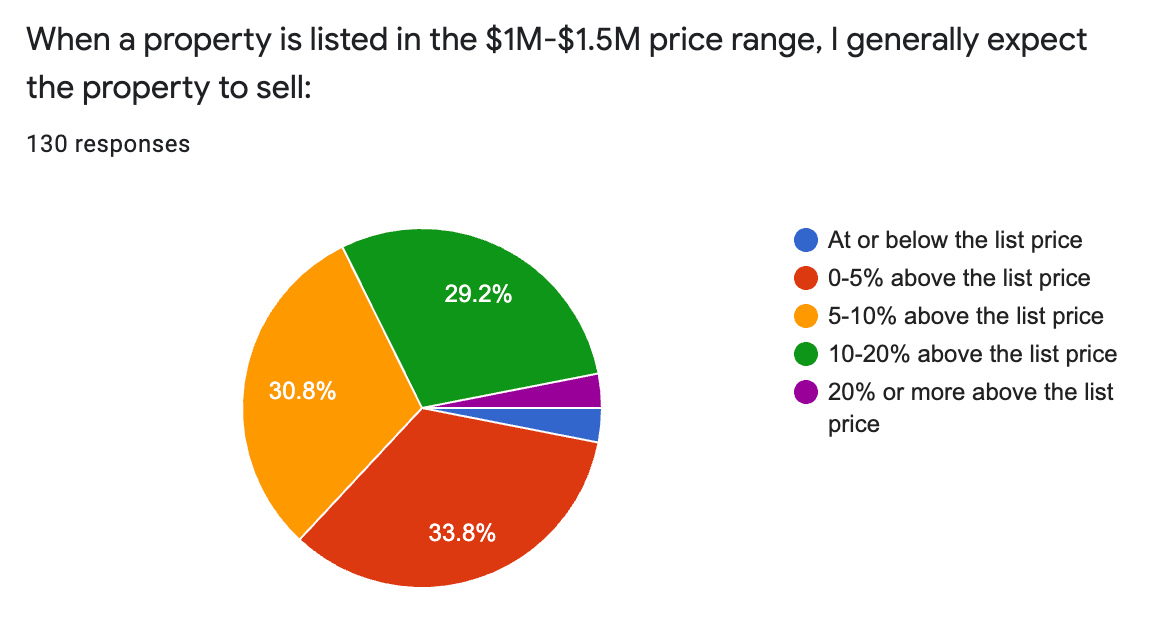 In the $1.5M+ luxury price point, expectations normalize even more with a strong majority of agents expecting 1-5 competing offers and a strong majority split between +0-5% and +5-10% over list.