Why Choose Bramlett Residential?
Experience
The average agent sells 6 homes per year. We sold 567 in 2021 alone & have closed 2000+ in our career.
Personal Attention
We have a robust back office to take care of details, but you only work with one person for the entire transaction.
Track Record
99.5% average sold to list prices. 2100+ Reviews on sites like Google, Yelp and Zillow. 6X Austin Business Journal winner.
No Pressure
You can cancel your contract at any time. We absolutely hate pressure and would never pressure you.
View Our Listing Presentation Online
We would love to go over our listing presentation with you in person or via Zoom, but if you would prefer to view our Powerpoint presentation at your convenience, it's available here.
Click here to view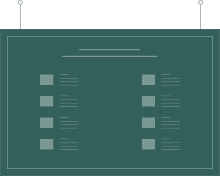 Seller Resources