After preparing your property for market & ensuring it's presented well through professional photography, we market your property to targeted, qualified buyers. We know that buyers find properties online, through buyers' agents, and through word of mouth. We target each marketing channel and drive buyers to your single property website with high-definition photos so that we can track our success and make sure they're viewing the property in its best light.
WHERE WILL MY LISTING APPEAR ONLINE?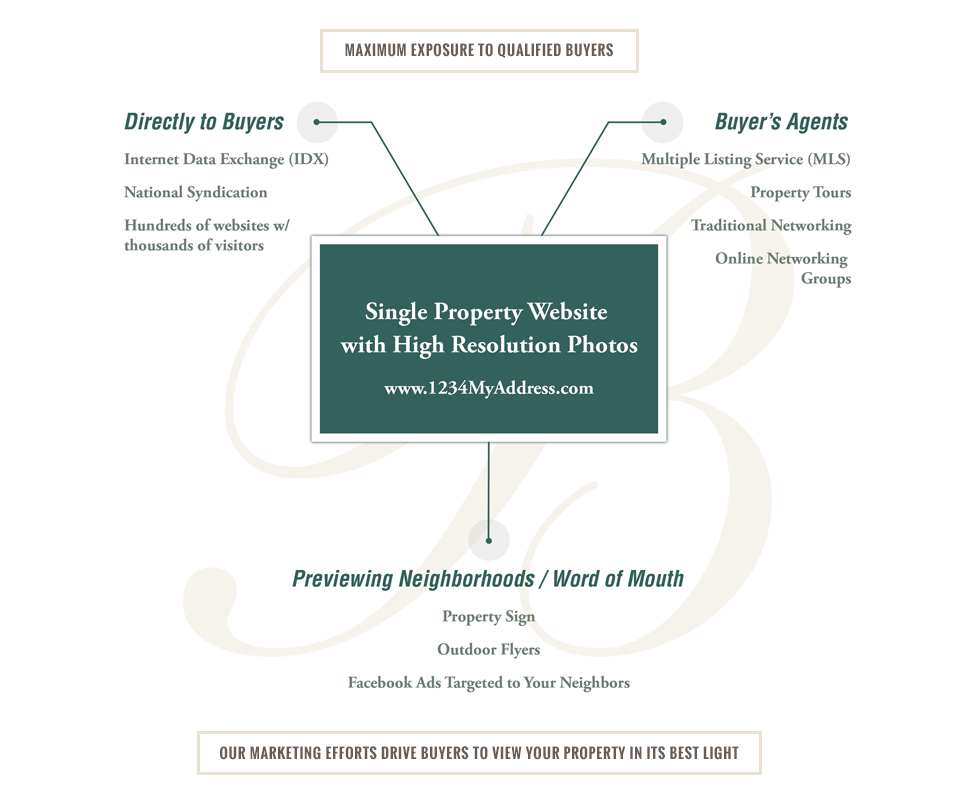 Are you looking for a great listing agent? Interview Us Today!
Call us at 512-883-5445 or Fill out the short form below
*Don't worry, we hate spam as much as you and would never sell or share your information. Our privacy policy is available here.