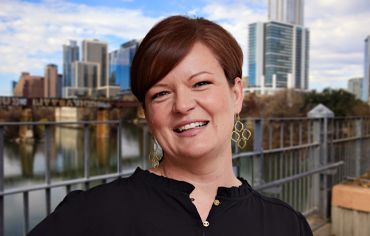 Are You Buying or Selling? I'd Love to Help!
As a Client Concierge Team Lead, Kristin is an expert in real estate operations and customer service. With over 20 years of experience in the industry, she is one of the driving forces behind the team's success. Kristin assists with a wide range of responsibilities including client relations, buyer and seller consultations, implementing marketing plans for each home, market and pricing analysis, and ensuring the team stays organized. She finds an immense amount of joy in helping clients achieve their real estate goals, and her mission is to add delight and ease to every part of the process.
Kristin brings the warmth and hospitality of West Texas to everything she does. As a natural planner and problem-solver who loves nothing more than a good checklist, she thrives on handling the details and logistics that ensure our clients have a smooth and seamless experience from beginning to end.
With a husband, three kids, and a passion for traveling the US and abroad, Kristin is always on the go. And as someone who delights in the planning process, she savors the experience of planning her next big travel adventure!