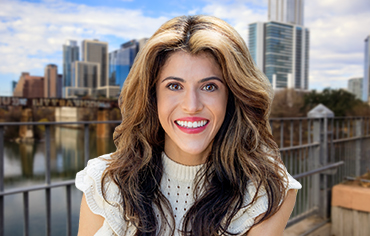 Lauren Salazar
McGuire Team
As an Austin native, Lauren Salazar has a deep-rooted love and connection to the area and its community. With her close familiarity and unique understanding of the region, Lauren is eager to put her community focus on real estate, helping people make Austin their home.
Lauren displays a dedicated and determined work ethic and strives to be a trusted advisor by providing genuine customer service and putting a strong emphasis on cultivating sincere relationships.
In her free time, Lauren enjoys being outside, going to concerts, seeing movies at the Alamo Drafthouse, and spending time with friends and family. She recently moved to Leander with her husband, Sean, and their cavapoo, Tucker.
Read Lauren's Reviews