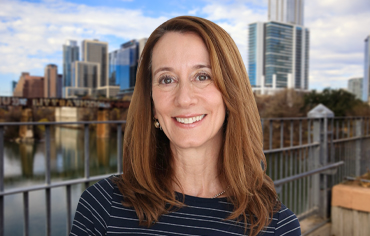 Nancy Guilloteau, PhD
McGuire Team | Realtor®
Hailing from Baton Rouge, Louisiana, where her love of architecture and home design began, Nancy arrived in Austin in 1986 and has witnessed its growth and change over the years. She has rented, owned and renovated homes and investment properties in Tarrytown, UT West Campus, Highland Park West, Northwest Hills, Downtown West, and Bouldin Creek. She loves reimagining rooms and homes to reflect a more efficient use of space and to help buyers see a home's full potential. She has an eye for identifying older homes with a great potential for renovation, and most recently has embraced the turn-key appeal and contemporary designs offered by new construction.
Nancy has worked as a French professor, French Language Program Director, author, and researcher at the University of Texas for 24+ years. As a teacher and mentor to so many students over the years, she understands the importance of expertise in one's subject area, personalization to individualized needs, communication, cooperation, and care. These same skills apply to an effective real estate agent.
As a result, she particularly enjoys working with first-time home buyers and individuals relocating to Austin. When you work with Nancy, you will understand the home transaction process throughout every step, which makes this most important investment of one's life infinitely less daunting. In addition, her international background as an American and French citizen, gives her a unique cultural perspective and appreciation of the differing needs and expectations of a diverse, and often international, clientele.
From her home in Bouldin Creek, Nancy enjoys a short drive to Lady Bird Lake, where she starts her days at Texas Rowing Center as a competitive rower, and to UT. She enjoys walking in the park with her adorable Havanese, Beauregard, trying new restaurants around town with her husband, Franck, and visiting her grown daughters, Audrey and Camille, in NYC and Philly.
Read Nancy's Reviews