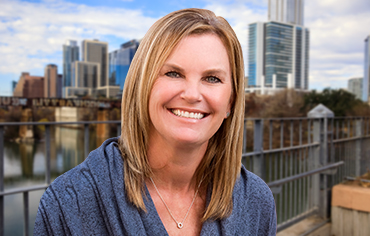 Tara McGuire
McGuire Team | Realtor®, CNE
Tara is a highly accomplished real estate professional with over 25 years of experience in the Austin market. Her career began as a sales agent before she went on to establish her own successful brokerage, where she oversaw business development, operations, marketing, and compliance while training agents. In 2014, Tara sold her brokerage and joined Bramlett Residential, where she has excelled as a sales agent.
Tara's approach is centered on building strong client relationships and providing sound advice to help clients achieve their real estate goals, whether buying or selling. Her expertise and transparent, honest approach have led to numerous successful sales, with clients returning to her even years down the line. Tara is highly respected within the Austin real estate community where she has built a reputation as a top-performing agent.
Tara has produced in the top 1% of Austin area agents for the past 5 years and has built a team of five known as the McGuire Team, which provides exceptional services and market expertise to clients. The team is known for its efficiency, clear communication, and attention to detail, and was recognized with the Austin Business Journal's Residential Real Estate award in 2021 for closing more than $60 million in home sales.
Outside of work, Tara enjoys spending time with her husband and business partner Craig and their three almost-grown children. She is always on the move and enjoys tennis, hiking, Pilates, biking, and travel. Click Here to Read Tara's Real Estate Story
Read Tara's Reviews