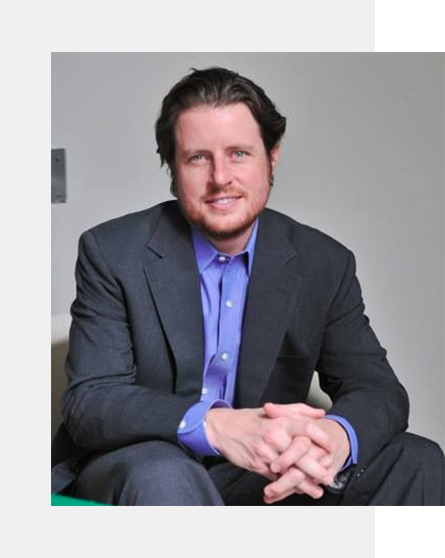 Taking the leap toward achieving your dreams:
one Realtor's story of growth and success
Will Mackintosh, REALTOR at Bramlett
Residential Real Estate
Company Stats
Year Started in Real Estate: 2000
Joined Bramlett Residential: 2012
Solo Agent
Results
2021 Transactions: 36
2021 Transaction Volume: $19.5M
Top 1% of Austin Agents in Volume
"I just kinda got into a rut," remembers Will Mackintosh when looking back on his life before joining the Bramlett Residential team. "This isn't a good fit for me. I'm spinning my wheels. I'm sitting in a cubicle. This isn't what I thought it was going to be."
With his ten-year anniversary with Bramlett Residential quickly approaching, Will has clearly managed to turn that discontent around in a relatively short period of time. Today, he is living the lifestyle that he had always dreamt of having while simultaneously building a career and reputation that is second to none in the world of Austin real estate. But how did he get here and how did he make the changes that he so desperately needed to make?
Looking Back to the Beginning
From Small Seeds Grow Big Dreams
To genuinely appreciate how far Will has come with his real estate career, it is helpful to turn back time to the year 2000, which was when he graduated from the University of Texas in Austin. It was while in college that Will first became familiar with the capital city, but it wasn't until after he graduated that he got his feet wet in the real estate industry, primarily focused on campus real estate and leasing. It wasn't long, however, before Will was pulled away from his budding real estate career for other opportunities.
"I got sucked into the corporate world, like so many of us do," muses Will.
It was this move to the corporate world that pulled Will away from Austin for nearly 10 years, as he moved to Houston to pursue his new career. He worked for the Houston company for about four or five years before the company went under due to instability within the industry.
"I then made a jump to another corporate job in Dallas," says Will.
Originally from Dallas, the move back to his hometown seemed to make sense at the time. Yet, Will found himself unhappy with the corporate grind. Not only did the job just not feel right to him, but the demands of the job also cut into his free time and made it impossible for him to achieve the work/life balance that he sought to have.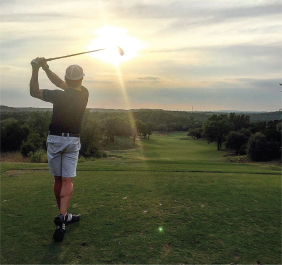 Will enjoying the new work/life balance that he has achieved since getting back into real estate ten years ago.
After five more years of putting his nose to the corporate grindstone in Dallas with a new company, Will made the first step toward turning his life around and heading in a new direction.
"I was complaining to a friend about how miserable I was and he encouraged me to move back to Austin and hit the reset button," remembers Will. "I thought, 'I don't have any real deep roots here, so why not?'"
Will was also lucky enough to have a friend who was willing to let him live rent-free with him in his condo on the east side of Austin for the first six months of his transition back to the capital city.
"It was not what East Austin is today," Will points out with a chuckle and a smile.
It was from this modest abode where Will began to dabble in real estate once more. Not surprisingly, he started where he felt the most comfortable by working the area around campus first.
"Then I really started to branch out," says Will.
As he became increasingly more serious about his career in real estate, he also began to interview with agencies in the area.
"To be honest, nothing felt like a good fit. It was the corporate atmosphere that I was trying to get away from."
It wasn't until his friend, Spence, encouraged him to meet with Eric Bramlett of Bramlett Residential that he found the place where he felt like he belonged.
"I met with Eric and gave him my story," remembers Will. "Where I came from and what I can do."
The two hit it off immediately, with Eric offering a job to Will before he left the meeting. For Will, too, the job seemed like a perfect fit.
"I liked that it was a small agency at that time," says Will.
While the agency is no longer as small as it was when Will first joined the team, Will appreciates that he has been able to grow alongside it.
"Eric has put in the time and has made the resources and the marketing available to really grow your career," says Will with appreciation. "I am an example of that."
Eric has put in the time and has made the resources and the marketing available to grow your career. I am an example of that.
Will Mackintosh regarding Bramlett Real Estate
REALTOR at Bramlett Residential Real Estate
Taking it to the Next Level
Growing as a Person and as a Professional
While he started small, it didn't take long for Will to prove himself within the industry. With over $100 million in career sales and more than 300 5-Star Reviews, Will has positioned himself to be the go-to guy in Austin for those who want to sell their property. Whether it's a single-family home, a multi-family home or a rental property, if it is in Austin and the surrounding area, Will has built the reputation and the network to make the experience as positive and profitable as possible for all involved.
In fact, one only has to take a look at the reviews left by his clients to get a clear sense of Will's selflessness and passion for service. Zillow user jenniferpatrick419, for example, remarked that "He was wonderful to work with – professional, courteous and listened to our plans without being condescending." She goes on to say that "Will took care of things while we were not there and reported back on the house and anything that needed to be done."
Zillow user TravisMay5 describes a similar scenario of selflessness and service in his review, stating "We thought the most value came from Will providing a 2-hour consultation with a staging designer at no additional cost. We tried to incorporate all of the recommendations, as we thought they were fantastic, and the changes really paid off." He goes on further to say "I would recommend Will to anyone as he fully understand the market and what it takes to get top dollar for a house."
Zillow user Jared Benavente would seem to agree, stating in his review "We spoke with 4 plus other realtors throughout the Austin area and none of them wanted to list at our price we believed to be competitive. Will was pragmatic with his approach and agreed our price was aggressive but not impossible." This satisfied customer goes on to say, "We ended up getting what we asked for and the transaction went smooth with no major issues."
He was wonderful to work with – professional, courteous and listened to our plans without being condescending.
Zillow User jenniferpatrick19 in her review of Will as her real estate agent.
Despite all of the accolades, Will remains humble and credits Bramlett Residential and the on-the-job training that he received in his early years with the company for helping with his growth and success in real estate.
"People think you get a real estate license and you know what you are doing, but that is not true," says Will. "Like any other job, in this business, you are learning on the job and Eric was a phenomenal resource to lean on. There was no scenario that he hadn't seen or experienced."
In his early years, Will describes himself as being "lean and mean," while also acknowledging that "you have to be humble" through the process of learning the industry.
"You do find yourself wasting a lot of your time at the beginning and that is what you get better at," reflects Will. "You start to realize how to avoid wasting your time, but that is also how you learn."
Will also genuinely appreciates the additional time savers and resources that Bramlett Residential has created for him and other Realtors on the Bramlett team to utilize.
"Eric has created an online source to access all of the resources that you need," says Will. "You can get pretty much any answer that you need for any scenario."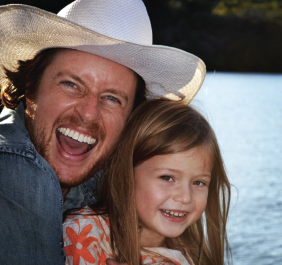 Will spending quality time with his niece, Molly.
Among his favorite of these resources is the Preferred Vendor list, which includes a comprehensive list of contractors and other service providers that sellers may need or otherwise find to be useful as they prepare their property for market. All of the vendors included on the list are ones who have worked with Bramlett clients in the past and who have a proven history of providing quality services at affordable prices.
"It makes me look good," Will jokes about his ability to use this list in order to provide quality referrals to his clients, "and it makes my job easier."
Will also finds the marketing methods used by Bramlett Residential to be helpful to him and his business.
"Eric's marketing is second to none," he says. "I have seen other agencies; I see what they are doing. Eric is good at channeling different areas that he knows will get the company out there."
Over time, Will has managed to cultivate these resources and find ways to utilize them in the ways that work best for him and his personal methodologies.
"Leads are only so great if you have the resources to service them," comments Will.
And while Bramlett Residential did help with leads at the start of his career, Will finds that word-of-mouth and repeat customers have been the greater contributor to his success.
"As you are in the business longer, you start to generate your own business through referrals and past clients. Or maybe you are doing a little marketing yourself," Will says.
Whatever he is doing, it seems to be working for Will. With hundreds of happy clients and a business that continues to grow, he has come a long way from the day-to-day corporate grind that he once found to be so draining. Even Eric Bramlett himself recognizes this growth and appreciates the leadership that Will brings to his company. Not only does he produce more than 99 percent of agents in Austin, but Will also loves helping other agents at Bramlett Residential with learning the industry and growing their businesses.
He's incredibly genuine and his clients absolutely love him. Will's very smart and he values all of his clients extremely highly, so he's someone I'm super proud to get to work alongside.
Eric Bramlett
Owner of Bramlett Residential
"Will has been with us since the beginning and I couldn't have been more fortunate to meet him so early on," says Bramlett. "He's incredibly genuine and his clients all absolutely love him. Will's very smart and he values all of his clients extremely highly, so he's someone I'm super proud to get to work alongside. Will's great at his job and he figured out work/life balance really well early on. I've learned a lot about that by working with Will."
Keeping an Eye on the Prize
It's All About Balance
With his focus being on sellers, Will has managed to carve out a niche for himself that he hopes to continue to grow throughout 2022 and into the future.
"I thoroughly enjoy working with sellers," says Will.
But while Will does enjoy working with his clients, he also appreciates this niche because it "gives me a lot of free time as well."
And what exactly does Will like to do with this free time? For starters, he loves to play golf.
"I am an avid golfer, but not a great golfer," he jokes.
Will further jokes that he is "lucky enough to have friends with boats" and, along with those same friends, he enjoys wakesurfing on Lake Austin. He also loves to travel and is currently planning to visit Argentina with some friends this November. Skiing is another of Will's passions, which he likes to combine with his love for travel by going on at least two ski trips each year.
As a Realtor who focuses on working with sellers, Will also appreciates the flexibility that this niche provides. In fact, he often finds that his career path fits nicely alongside his passion for travel.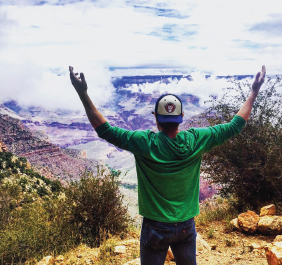 Will exploring new horizons at Grand Canyon National Park.
"I have been on a few trips where having a laptop, a cell phone and an Internet connection goes a long way," Will comments.
Ultimately, the work/life balance that he has managed to achieve is what gives Will the most pride in his life – both personally and professionally.
"I am really proud of how much my career has grown and it doesn't seem to be slowing down," he says. "I am recognized as one of the top agents in the Austin market. I have been doing it long enough and have done enough transactions that I am getting up there to the top."
Even as his business grows, Will continues to look for ways to get the most from what life can offer as he pushes himself outside of his comfort zone to explore new experiences and cultures.
And, yet, while Will is living his life to its fullest, it doesn't stop him from being humble or appreciating where he is today.
"Part of me is glad that I went through the corporate grind because I can really appreciate where I am now," says Will. "Eric makes it very hard for you to want to leave and do anything else."