7 affordable ways to add the most value to your home in 2023
, Aug 18, 2023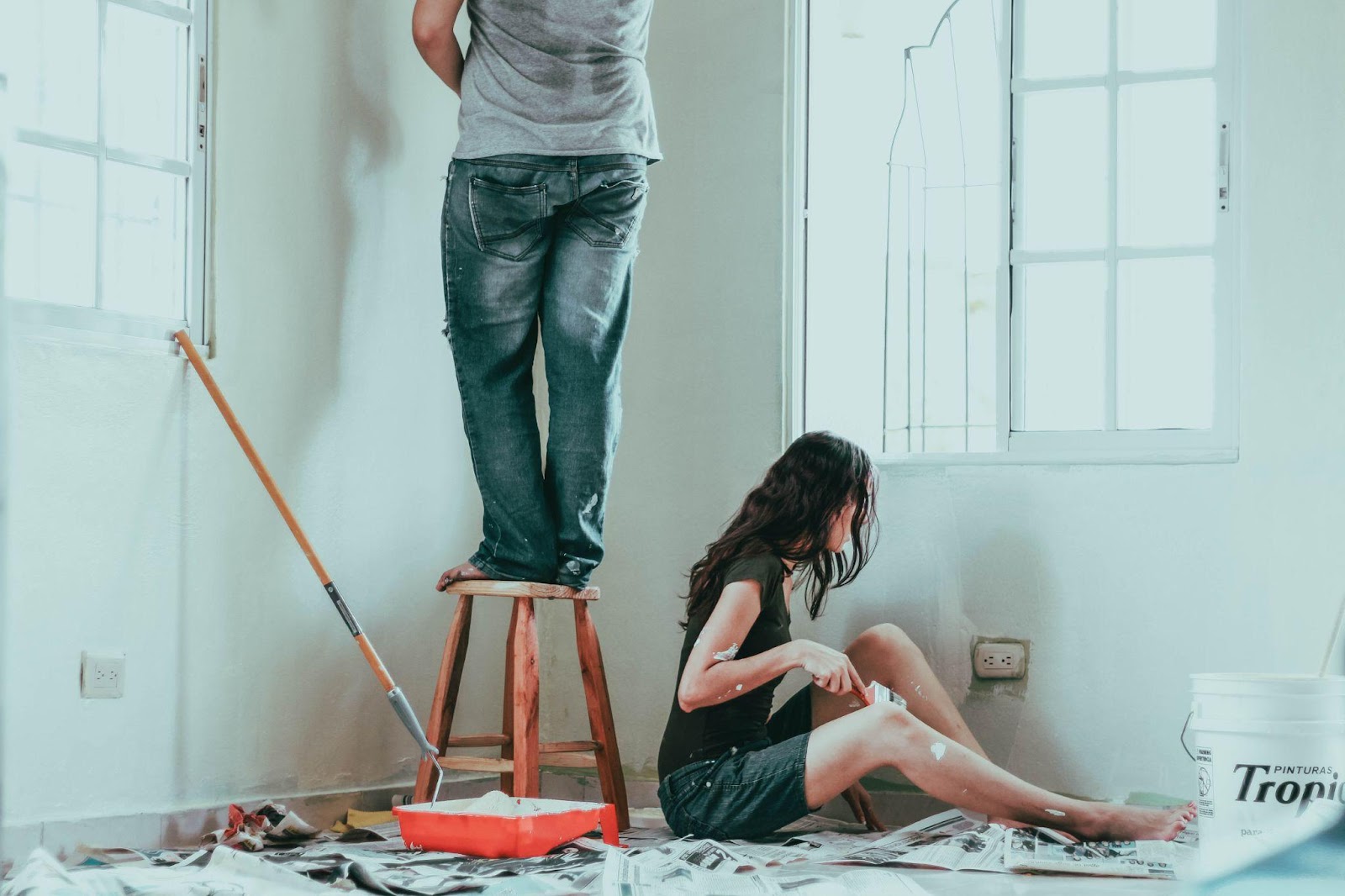 Serving as both a long-term investment and place to provide a stable foundation, home ownership is one of life's major signs of financial prosperity and personal wealth. However, with an unstable market, the slowing of housing price growth and interest rate hikes, in 2024, house prices are forecasted to stabilise at a low rate, before gradually balancing out in 2025. But what about the millions of homeowners who are ready to make a move before the end of this year?
According to a recent report by Economist Intelligence, the global house price rates in the most advanced economies have been falling since late 2022, after increasing astronomically in value post the COVID-19 pandemic. Global housing prices rose an average of 6% annually, between 2021 and 2022, in real terms that take inflation into account, prices actually fell 2% – the first decline in 12 years. With central banks cutting interest rates in the pandemic to prop up the economy, we're now seeing rates return to that last seen before the Global Financial Crisis.
U.S. house price growth stood at 0.0% as high inflation offset normal price gains, but many states experienced increased high demand and strong growth. According to a new study, Austin, Texas has just been named the best U.S. housing market for growth and stability, showing its desirability for owners. The study shows 12 of the top 20 U.S. cities that ranked as being the best housing markets for growth and stability were in Texas, and six Texas cities made the top 10.
Despite the backdrop of heightened interest rates, however, the homeowner market remains resilient in most economies globally. With many homeowners looking for affordable ways to increase value and make it a more attractive option to buyers, despite the current climate. Looking at home improvement stats from Bankrate, 55% of Americans are planning home improvement projects in 2023, with an anticipated median spend of $15,000.
With this in mind, Eric Bramlett, realtor, and owner of Austin's bramlettresidential.com  reveals the simple ways to add the most resale value to your home and help sell it faster in even the most competitive markets.
RANKED: These are the most affordable and simple ways to add $100k to the resale value of your home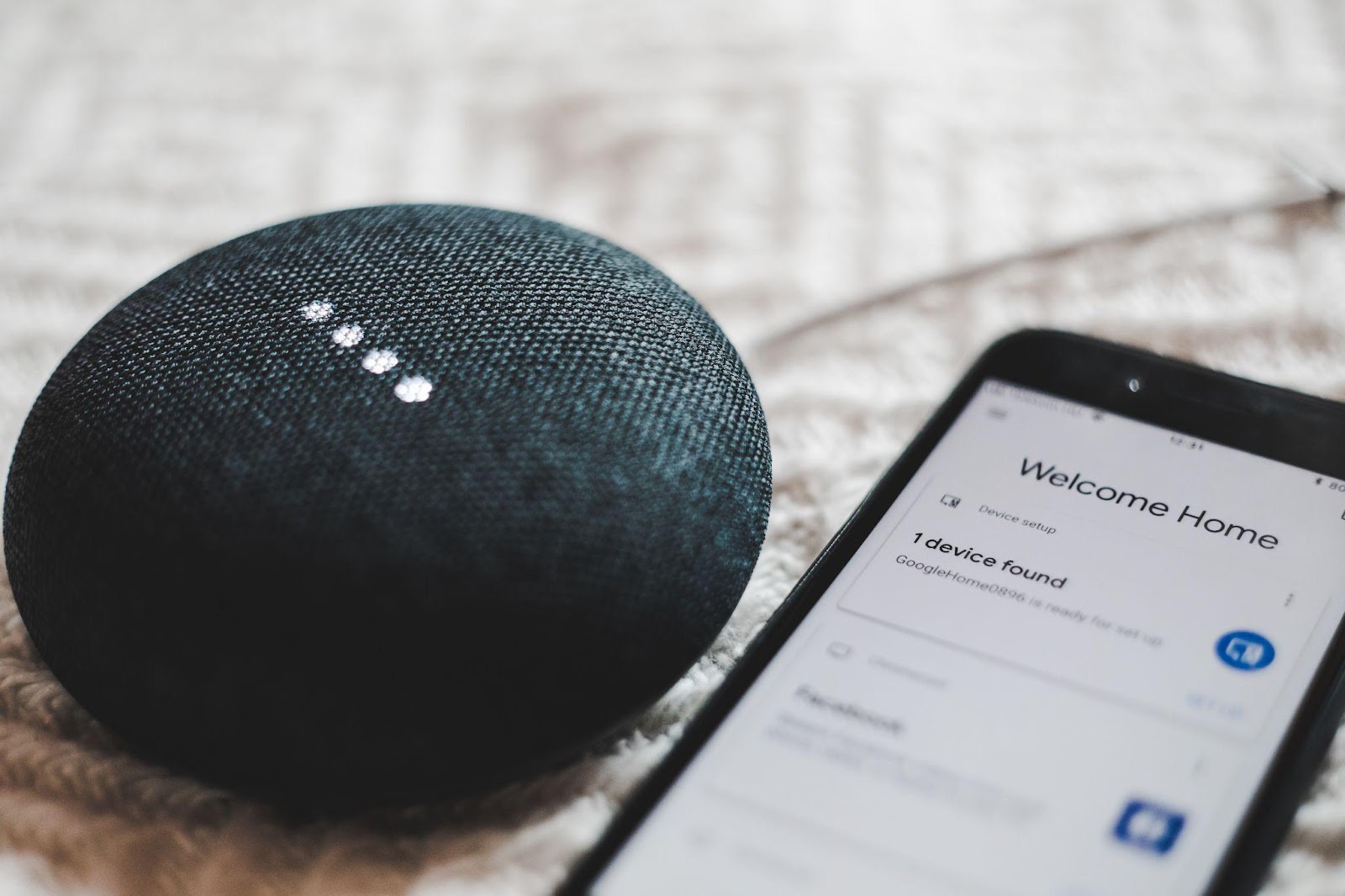 Smart home features to increase value by a staggering $58,254
Introducing smart home features can significantly increase the resale of your property value in today's real estate market. A new report by the Department of Energy and Climate Change found that home values could increase by up to 38% in some parts of the country, with a 14% increase on average. You don't need to be an expert and spend a fortune on cutting edge gear, and there are ways to automate without blowing your whole budget. Eric Bramlett at Bramlett Residential says: "When looking to add in budget-friendly smart home features, it's really about laying the foundations for future buyers. Knowing which smart home products operate without the need to connect to a hub is a better option for people with more modest budgets, whilst hubs offer advantages, they're not always essential. The most important thing to prioritise is making sure you have a really good wireless router, and one that can reach all corners of your home".
When looking to appeal to tech-savvy buyers, one of the best ways to make a positive first impression is by introducing smart lighting. According to Pinterest, searches for 'warm apartment aesthetic up 10,000% this year, fall decor aesthetic up 400%, showing that lighting is front of mind, especially as we move into the winter months. Many smart lighting systems work perfectly well without being linked to a central hub and are still capable of interacting with other smart home products such as Amazon Echo and Google Nest. Eric Bramlett at Bramlett Residential says: "Other than lighting, a lot of buyers are interested in smart thermostats to align with both cost and energy savings. If you have the remaining budget available, a Nest Thermostat is a great and affordable option. You can also look to incorporate home security technology such as Ring or Arlo and multi-room audio systems".
Energy efficiency updates to increases value by $20,805
With utility bills at an all-time high, more buyers are increasingly prioritizing energy efficiency in their home search. Recent research by Freddie Mac that examined homes with energy-efficient ratings are sold at a premium of 2.7 percent compared to homes without ratings. Furthermore, within the group of homes with energy ratings, those with higher ratings commanded a price premium of 3 to 5 percent over homes with lower ratings. Eric Bramlett at Bramlett Residential says: "There's never been a better time to make energy-efficient updates to your home. 
The best and most cost-effective ways to attract those eco-friendly consumers is to look at where you can seal drafts. Use weather stripping, caulk, and foam sealants to seal gaps around windows, doors, and other openings to prevent drafts and heat loss. According to the Energy Saving Trust, Compact fluorescent lamps (CFLs) use around 70-80% less electricity than the equivalent traditional bulbs, as well as lasting almost 10 times longer. Replace incandescent bulbs with energy-efficient LED lights that consume less energy and last longer, or consider switching to a smart lighting system.
Curb appeal is real and increases value by $12,483
As one of the most overused terms in the property industry, and homeowners then often prioritizing interior areas of their home, it's little wonder why the term 'curb appeal' can turn off sellers. If you're selling your home, adding curb appeal can increase your home value by 3% – 5% according to Consumer Reports. Eric Bramlett at Bramlett Residential says: "First impressions really do count and even with the new market of tech-savvy buyers, this traditional methodology is likely to never change. Typically, buyers will drive passed the property on an evening, and glance at the exterior before deciding to view. It's important to think about how your property looks in the dark and consider ways of highlighting unique features through lighting. Buyers love quirky front doors and painted windows, you can easily update the color of windows through good exterior paint. In average sized homes you're looking at an initial outlay of around $300 and the benefits it can have on helping your home sell faster can be outstanding".
If you're not looking to undertake lots of labour, another way to boost the attractiveness of outdoor spaces is to plant low-maintenance shrubs and flowers. Add potted plants, illuminate pathways with solar lights, and ensure the front yard is well-maintained to create a welcoming exterior.
Creating a home office nook can add $8,322
Buyers' needs changed drastically during the COVID-19 pandemic, and this trend is something we've seen continue into 2023. On average adding a home office to your house can increase the sale on price of your house by 5-10%. Eric Bramlett from Bramlett Residential says: "We estimate that homeowners short on space for a full home office, and instead create a clever nook will still increase the resale value by at least 2%. With increases in remote work, more buyers list having a home office, or an area out of the way where they can work in peace as an essential component of their housing search".
Crafting a home office nook on a budget calls for resourcefulness. Start by identifying a compact corner or underutilized space that can be repurposed. Use existing furniture, such as a sturdy table or even a large shelf, as a makeshift desk. Opt for affordable organizational tools like wall-mounted shelves, pegboards, or storage bins to keep essentials within reach. By prioritizing functionality, creativity, and repurposing, you can establish a functional and inspiring home office nook without straining your budget.
Focus on high-return rooms to increase value by $5,000
If your budget is limited, you should focus on sprucing up communal areas that offer the most return on investment. Typically, an updated bathroom can add up to 4-5% to the value of your home, and there are easy and cheap ways you can make it look more presentable to buyers. Eric Bramlett from Bramlett Residential says: "Modern bathrooms can instantly make your home more attractive, but not every seller has the available cash to splurge on a full renovation. Making small tweaks could add up to $5,000 to the resale value of your property and help it sell faster. For example, a lick of blue paint can make it a more calming and inviting space".
Simply re-caulking the tub and sink can give your bathroom a totally new feel. Upgrade the faucets and showerheads to a neutral chrome material. More recently, trends have led homeowners to install black faucets which are impractical and difficult to keep clean. Freshen up the bathroom with new towels and accessories to channel that 'just moved in' feel.
The small kitchen improvements that offer a return of $4,800
Often described as the heart of the home, the kitchen layout and aesthetic can really make or break the sale of a property. Eric Bramlett from Bramlett Residential says: "When aiming to enhance a kitchen for maximum return, focusing on strategic improvements can yield significant benefits. If you opt for a smaller kitchen upgrade, then your estimated ROI is 75% to 80%. For instance, if you spent around $6,000, then your recoup could be anywhere between $4,400 to $4,800, but this has the potential to double over time".
Focus on making updates to create an illusion of space and airiness, especially in homes with smaller kitchens. Begin by updating the kitchen's color scheme with light and neutral tones. Next consider replacing outdated or bulky cabinets with open shelving or sleek, multi-functional storage solutions. Free up valuable counter space by maximizing vertical space through pot racks or hanging storage. Install reflective surfaces, such as mirrored backsplashes or glossy countertops, to amplify the perception of greater interior space.
Adding faux architectural details can add $1,500
Enhance the value of your property by adding unique and historical-inspired features. It's estimated that for every dollar you spend adding these interior design features, you'll see around a 50 cents return, and not only that, but it's likely to see your property faster. Eric Bramlett from Bramlett Residential says: "Character adds value and although it's difficult to quantify, we see homes sell much faster if they're sympathetic to the era the property was built in, or if
historical features and details have been restored. There's also a subsection of buyers who love the illusion of character, even in modern properties"
Use moldings, trim, and wainscoting to add architectural interest to walls without the cost of major renovations. Start by selecting the architectural element you want to replicate, such as crown molding, wainscoting, or decorative ceiling medallions. Lightweight materials like foam or MDF can mimic the texture and appearance of real wood or plaster, making them cost-effective alternatives. Employ paint techniques like faux woodgraining or marbleizing to achieve the illusion of expensive materials. Incorporate peel-and-stick wallpapers that imitate brickwork, stone, or intricate tiles for a fraction of the cost. To achieve the look of built-in shelving, arrange standalone bookshelves and paint them to match the wall color.
The 5 decor faux pas that could devalue your home!
Clutter can be costly 
Research shows that having a cluttered home can actually decrease its value by a whopping 10%. Eric Bramlett from Bramlett Residential says: "All buyers select which houses they'll view by the internal photos, which is why home staging is such an essential element of selling. Any clutter will put off prospective buyers, especially if clutter is centred around key socialising areas of the home".
Following Tiktok trends
Interior design content is currently experiencing a boom on Tiktok, with many unique trends emerging from the platform. However, with Tiktok trends changing rapidly, some of them may not necessarily align with long-term design principles and could potentially devalue your home. Eric Bramlett from Bramlett Residential says: "With 14.9 billion views, Cottagecore is one of the biggest interior trends to ever hit Tiktok, but channeling this aesthetic, especially in a kitchen can limit your pool of buyers significantly. It's very easy for farmhouse-style kitchens to look cluttered if not thought through. Choosing classic styles with neutral-colored cabinetry and plenty of hidden storage is key in attracting more buyers."
Neglecting the master bedroom 
An updated master bedroom is a key selling point in your property and this should be a room to focus on to help sell your property faster. Incorporating cost-effective updates, such as a fresh coat of neutral paint, modern lighting fixtures, and decluttered, well-styled decor, can significantly expedite the sale of your home.
Flooring updates
Worn-out, damaged, or outdated flooring can reduce the value of your home. Elevate your home's market appeal and attract potential buyers by updating flooring with cost-effective options like laminate or vinyl plank, providing a fresh and contemporary look.
Paint choices
A new coat of paint in neutral tones can instantly brighten and modernize a space, but extremely bold or unusual paint colors might turn off potential buyers. Eric Bramlett from Bramlett Residential says: "Not every buyer has the imagination to see potential, and garish colors could hinder them from seeing your property's good points. Opt for neutral colors with warm undertones to give the space an inviting feel. Avoid any trending paint shades as these can date quickly".
Sources: