All You Need to Know Before Moving to Dripping Springs, TX in 2023
, Aug 11, 2023
Situated in the heart of Texas Hill Country, Dripping Springs is an inviting locale that provides a unique fusion of city amenities and small-town living. With Austin nearby, excellent schools to its name, and stunning scenery surrounding it, moving to this delightful town should be seriously considered if you're thinking about relocating within The Lone Star State! In this blog post, we'll go through everything you need to know before settling into life in gorgeous Dripping Springs, TX.
Short Summary
Experience the beauty of Texas Hill Country and small-town vibes in Dripping Springs, TX
Enjoy a range of amenities and outdoor activities near Austin's top colleges & universities
Find your perfect home with experienced Realtors to start an enjoyable journey.
The Allure of Dripping Springs, Texas
Living in Dripping Springs, TX is an attractive choice for those wanting to experience the amenities of a bustling city like downtown Austin while still soaking up the laid-back charm of small-town life. Not only does this area boast breathtaking Hill Country scenery, but it also has mild summers and even occasional wildfires that add some extra charm to its tranquil atmosphere. Although slightly pricier than most places across America on average, moving here would be investing in your overall well-being, making sure you get top-notch living comforts with serenity as a side dish!
Texas Hill Country Beauty
The Dripping Springs area of Texas is known for its stunning Hill Country vistas, from rolling hills and lush rivers to dark skies perfect for stargazing due to it being an International Dark Sky Community. Hays County, including Oak Hill nearby, provides a wide range of outdoor activities that fit both families as well as high school students with hiking trails abounding the countryside plus fishing excursions or sampling some great wines at wineries with traditional German-style architecture in towns across this beautiful part of the country.
Small-Town Community Vibes
The small-town atmosphere of Dripping Springs is well-known for its southern hospitality, making newcomers feel welcome with gatherings and help when needed. The community's connection to one another has also been strengthened through a multitude of activities at Headwaters. If you ever need something more urban, Austin's downtown area can be reached in just minutes where Opportunities await exploration and socializing.
Proximity to Austin
Living in Dripping Springs has many benefits, one of which is its short distance from Austin – a mere 20-30 minute drive away. With ample job opportunities ranging from high tech to pharma and biotech fields, the city also offers an array of attractions like Zilker Park for outdoor recreation: 350 acres perfect for enjoying nature while still being close enough to town. This makes living near rural communities like Drooping Springs along with major cities a truly unique experience that's hard not to get excited about!
Housing Options and Neighborhoods in Dripping Springs
Living in Dripping Springs provides residents with a range of housing options to choose from, situated across various neighborhoods. These homes have been designed by leading developers such as Ashton Woods, David Weekley Homes, Taylor Morrison, and Newmark Homes in order for people to enjoy the suburban lifestyle along with access to all that city life can offer. The developers prioritize natural landscaping and decrease the use of streetlights so individuals living here get an authentic taste of 'country' dwelling without sacrificing modern-day amenities.
Master-Planned Communities
Residents in Dripping Springs can enjoy the modern amenities and strong community sense of their master-planned communities, such as Caliterra, Headwaters, Belterra, Bunker Ranch, and Anthem. Among them is Belterra, which provides access to Hill Country for shopping with its close proximity to Galleria Mall. It also includes hundreds of acres of parks combined with playgrounds and trails along creeksides.
The warm atmosphere that these communities have generated encourages connection between residents while many events take place within them so everyone feels part of this special country environment – they become a cohesive unit due to all possible activities hosted by each one's own individual community.
Rural Living
If you're looking for a peaceful and serene lifestyle, Dripping Springs is the perfect spot. Country living options such as independent facilities like Merritt Hill Country or Ledgestone Senior Living are available, as well as communities that mix natural beauty with healthy lifestyles, Headwaters Community in particular. Master-planned subdivisions including Big Sky Ranch, Heritage neighborhood, and Texas Heritage Village provide suburban comforts while maintaining their classic Texan Hill Country charm.
For those seeking an unparalleled rural experience full of green pastures and tranquil trails to explore each day, Caliterra offers it all!
Home Prices and Trends
Dripping Springs is an attractive area to purchase a home due in part to its market stability and high demand. The median price of homes as of June 2023 had decreased 7.9% from the previous year with $874,600 while the typical value was $763,164. 303 properties were being offered for sale at that time with a list price close to 700k on average.
Over the last few years, there has been positive movement concerning Drippings Spring's housing values despite some setbacks caused by the 2020s pandemic but experts believe it will eventually make up ground soon enough again.
Best Neighborhoods in Dripping Springs
Arrowhead Ranch | Big Sky Ranch | Bunker Ranch | Calterra | Esperanza | Headwaters | Highland Creek | Skyridge | Twin Lake Hills | Valley Lake Hills | West Cave Estates
Acclaimed Education in Dripping Springs
Dripping Springs has become an attractive choice for families due to its top-rated schools. The Dripping Springs ISD and Lake Travis ISD, both respected school districts within the Austin area, serve this town. Parents choose to live in Dripping Springs because of these excellent educational institutions and resources near Austin that provide higher learning opportunities for those residing there.
Dripping Springs High School
Dripping Springs High School, in the Belterra neighborhood of Dripping, is renowned for its exemplary status and a broad range of educational courses as well as extracurricular activities. Students have the opportunity to take part in specialized programs such as Leader in Me which focuses on nurturing leadership skills within them.
Extensive efforts from this high school are invested in making sure that all students receive an extensive education by offering a wide selection of teams and clubs that can be participated in apart from academics. Even going so far, adding yet another second Drippingspringshighschool facility nearby ensures excellence across the board.
Middle and Elementary Schools
Dripping Springs boasts numerous highly regarded middle schools and elementary institutions such as Cypress Springs Elementary, Dripping Springs Elementary, Rooster Spring Elementary, and Sycamore Springs. These educational establishments offer a comprehensive curriculum of both subjects to suit every student plus interesting extracurricular activities. The collective reputation for their extraordinary academics combined with the active social calendar has made these schools stand out from the rest in the area of Dripping.
Nearby Colleges and Universities
Residents of Dripping Springs. Texas benefits from having easy access to a wealth of educational opportunities at many nearby universities and colleges. These include Austin's St. Edward's University, The University of Texas in Austin, Southwestern College as well as the renowned Texas State School system for K-12 education all within driving distance. This means that those living in Dripping Springs can be certain they have convenient options available when it comes to pursuing higher learning and getting quality schooling on any level throughout their life.
Outdoor Recreation and Activities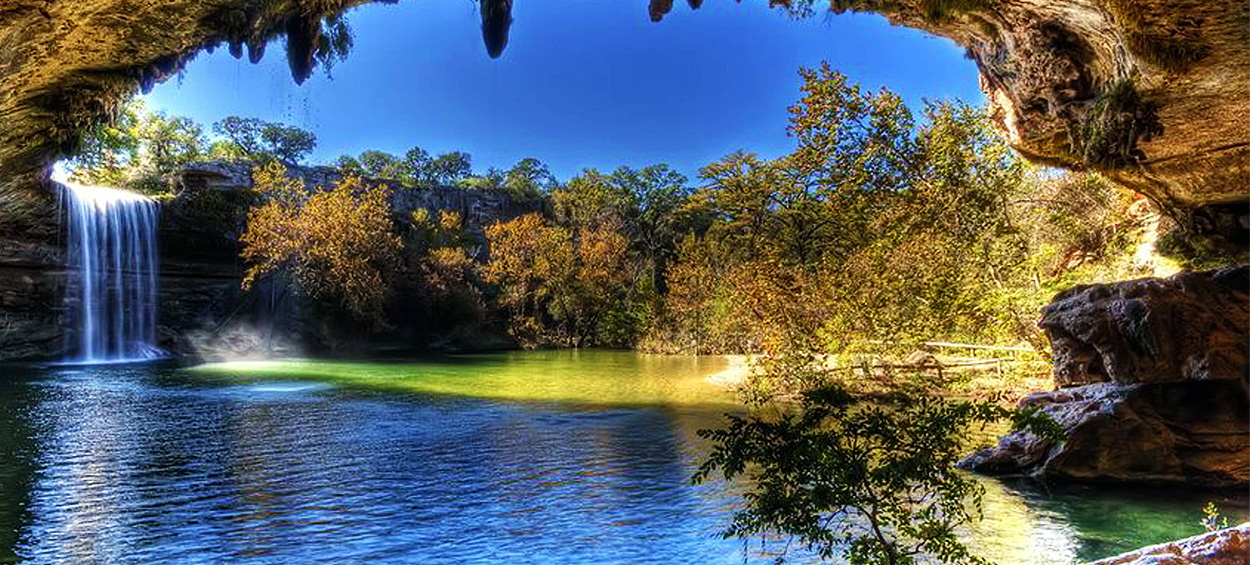 The community of Dripping Springs provides locals with ample outdoor recreation and activities to experience nature. Parks, natural attractions, wineries, and events occurring all year round are open for everyone's exploration. What makes this town even more special is its official designation from the International Dark Sky Community granting visitors and residents an uninterrupted view of a stunning night sky free from excessive light pollution.
Parks and Natural Attractions
Residents of Dripping Springs can enjoy a variety of outdoor activities at the incredible parks and natural attractions around them. At Hamilton Pool Preserve, one may find limestone cliffs and lush vegetation surrounding an all-natural pool and grotto that is great for swimming. Reimers Ranch Park has it all – hiking trails, bike paths, and rock climbing, making it perfect for adventurers looking to explore outside their comfort zone! For more extraordinary experiences outdoors, Pedernales Falls State Park provides opportunities to appreciate nature's beauty. There are also many ranch parks such as Charro which provide locals with additional venues in order to soak up some sun or take part in recreational activities like sports complexes facilities.
Wineries, Breweries, and Distilleries
Residents of Dripping Springs. Texas and visitors alike can experience the beauty of Hill Country while sipping on unique local flavors. Popular venues for such offerings include Bell Springs Winery, Driftwood Estate Winery, Duchman Family Winery, Fall Creek Vineyards, Driftwood Hamilton Pool Vineyard, and Graveyard Vineyards. As well as Deep Eddy Vodka Distillery Desert Door Distillery Dripping Springs Distillery and Treaty Oak Blending Co. each with their own selection of wine craft beer or spirits available to be savoured.
Annual Festivals and Events
In Dripping Springs, there are a number of festivities that bring people together and celebrate the town's history. These include Founder's Day, Christmas on Mercer Street, The Songwriters Festival, and the Pumpkin Festival, as well as fundraisers at Hog Heaven for charity. Is the popular Dark Sky Fest which takes place in late March to promote night sky preservation – an important event among locals here in Dripping Springs. Live music can be heard throughout these gatherings while neighbors share conversations over delectable food amidst engaging activities. Giving residents an opportunity to mingle with one another within their own community!
Local Amenities and Services
Dotted with amenities and services, the town of Dripping Springs is dedicated to taking care of its residents. Offering a selection of eateries like bars, cafes, and restaurants, as well as places for fitness activities or health needs, this area makes sure that everyone can find what they need close by. Shopping options are available. Wellness facilities are available here too, giving locals an assortment from which to choose!
Dining and Shopping
Residents of the town can enjoy a wide selection of dining and shopping options that cater to any taste or budget. Within the area, you will find places like Tillie's Restaurant and Bar, Homespun Kitchen & Bar, Epicure Market, and Cooper Proof + Bar. Pantry as well as Trattoria Lisina offers delightful meals in an inviting atmosphere. For all your day-to-day needs, there are several locations nearby such as the H-E-B center located downtown plus Home Depot which has everything from groceries to home improvement goods.
A short drive away lies The Galleria at Bee Cave with plenty more shops ranging from Whole Foods, Dick's Sporting Goods, Best Buy and HomeGoods so make sure not to miss out on those great opportunities!
Fitness and Wellness Options
Residents of Dripping Springs have a range of fitness and wellness facilities to pick from, enabling them to maintain an active lifestyle. The town's popular options include Hill Country MVMT, Anytime Fitness, Springs Family YMCA, Serasana Wellness Studio, and the Dripping Springs Fitness Center. These places provide members with classes that facilitate their health goals, to equipment for exercise purposes. It is through these avenues that citizens are able to keep fit as well as remain healthy throughout Dipping Spring country.
Healthcare Facilities
In Dripping Springs, quality health care is of the utmost importance to its residents. Multiple healthcare establishments are located in the town – such as Ascension Seton Dripping Springs Health Center, Hill Country Nursing and Rehabilitation Centre, and Baylor Scott & White Clinic -Dripping Springs. Offering a vast range of primary medical aid, specialized attention along with urgent therapeutic services for those living within this part of Texas hill country. Experienced doctors together with knowledgeable staff manage these facilities ensuring that every patient gets accessible treatment from local resources readily available.
Preparing for Your Move to Dripping Springs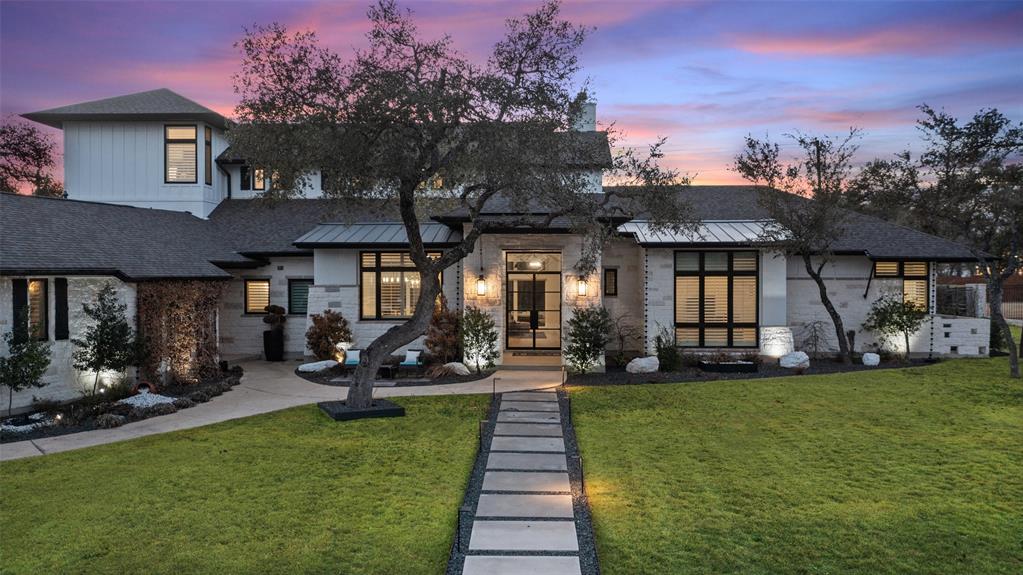 As you prepare to relocate to Dripping Springs, experts like Rebecca Jacks and Raymond Stoklosa can help make the transition easier. They can assist with house searching by providing home tours and advice on all real estate matters. Be sure to update important documents before moving such as your mailing address, driver's license number, vehicle registration information, and voter record details. That way when you arrive in Dripping, nothing will hold back your thrilling new adventure!
Finding a Home
When looking for the ideal property in Dripping Springs, make use of online resources and arrange meetings with a local real estate broker. Virtual platforms like Zillow or Realtor.com provide an easy way to peruse homes from your current home while also scheduling viewings when necessary.
Take into account all pertinent aspects such as location, size, cost-value ratio, and amenities offered by each house along with nearby schools since these factors tend to be extremely important. You should take advantage of this favorable market climate paired up with the considerable availability of properties across the area, Dripping Springs specifically speaking!
Updating Documents and Licenses
When relocating to Dripping Springs, it is essential that you update your postal address with the U.S. Postal Service for a problem-free transfer. New residents of Texas have up to 90 days from their moving day before they must secure a state driver's license.
Remember also to change your vehicle registration and take part in voting by submitting an online voter registration form at least 30 days ahead of any coming election date. This can be sent directly to the county elections office where one resides locally in Dripping Springs after completing all necessary documents correctly.
Summary
The perfect place to call home, Dripping Springs in Texas presents a delightful atmosphere for those seeking tranquility and life's energy. With its great schools, picturesque environment, and vigorous local economy, you won't be let down when settling here. Thus make sure that take the time to explore this captivating town before moving there and see what it has to offer!
Frequently Asked Questions
Is Dripping Springs Texas a good place to live?
Residents of Dripping Springs. Texas is known to benefit from its low cost of living and the Hill Country region as well as proximity to Austin. This city is celebrated for having outstanding schools, and a myriad of wineries/distilleries/breweries, plus it offers some amazing stargazing due to very limited light pollution, making this an ideal area in which to live!
Is Dripping Springs Texas expensive?
Living in Dripping Springs is not too expensive when considering the cost of living there being just 8% higher than that of the national average. Thus, residing in this area can be quite affordable for those who choose to do so.
Is Dripping Springs growing?
Since 2015, the population of Dripping Springs has surged – with 5,787 people living there as of July 2021. This marks a more than doubling in population for the city over this period.
How close is Dripping Springs to Austin?
The city of Dripping Springs is located at a comfortable distance from Austin, just 20-30 minutes away by car. Those who want to visit this charming area can do it quickly and conveniently.
What is the quality of education in Dripping Springs?
In the town of Dripping Springs, there are highly acclaimed schools available and multiple pathways to higher education. From primary schooling up to college-level classes, this municipality offers top-quality education.