​​Are Real Estate Newsletters Effective? Strategies for 2022
Eric Bramlett, Aug 3, 2022
As you work toward creating a marketing plan for your real estate business, you may be wondering if adding newsletters to your marketing strategy is worthwhile. While it is true that creating a newsletter will take a bit of upfront work, the reality is that the time and money that you put into developing a solid newsletter campaign is time and money well spent. In fact,
Nucleus Research
found that marketing automation helps to increase sales by 14.5 percent while decreasing marketing overhead by 12.2 percent for those businesses that engage in a campaign. So, what exactly does creating a real estate newsletter involve and how can you ensure it is a success? By implementing these five strategies, you will soon see just how valuable a newsletter can really be.
---
Strategy #1: Choose Your Newsletter App Wisely
The first step toward building an effective newsletter is to choose the right application to suit your needs. Luckily, there are many newsletter applications from which you can select. Some of the options available include:
ActiveCampaign
A good option for small to large businesses. Offers more than 500 pre-built automations, free customer support via live chat and phone, customized scheduling features and complementary data migration. This application also combines marketing automation, email marketing and CRM, allowing for personalization across email, messaging, chat, text and social platforms.
Constant Contact
A good option for small to large businesses. Offers easy-to-use features and a multi-channel support system, allowing for a quick start to your newsletter campaign and assistance with most issues. The templates combined with the email builder make it possible for you to edit the newsletter to align with your branding. This application does not, however, offer robust automation features or workflows.
Mailchimp
A good option for small to medium-sized businesses that are just getting started with email marketing. Features include a free email marketing service for a limited number of subscribers, a large selection of templates from which to choose and an easy-to-use drag-and-drop builder. This application does not have powerful automation or segmenting features, making it poorly suited for scaling teams.
Another option is to use Sendgrid, which is a cloud-based SMTP provider. This system allows you to send emails without needing to maintain email servers. Instead, this campaign system manages all of the technical details of the marketing campaign, including scaling the infrastructure to ISP outreach and completing real time analytics. All you need to do is create an email address, choose the list of recipients who you want to receive your newsletter and then schedule your campaign. SendGrid will do the rest.
Ultimately, combining CRM with a batch email strategy will provide the greatest results with an email marketing campaign. CRM, or customer relationship management, is a system used to manage all of your company's interactions with current and potential customers. Meanwhile, batch email allows you to reach your customers easily and in a quick and cost-effective manner. The two strategies go hand-in-hand as the email campaign feeds into the CRM as well as into any marketing automation software that you may be using. Using a Native CRM Batch Email strategy often offers better delivery, with more emails landing in the recipient's Inbox rather than in the Promotions box. On the other hand, it is a more limited option when it comes to styling and tracking when compared to newsletter applications. The aforementioned ActiveCampaign is unique in that it started as a marketing automation platform, but evolved to later include true CRM functionality.
---
Strategy #2: Use a Great Email List

After you have selected the software and method that you want to use for your newsletter campaign, you will need to create the email list for your campaign. As you build this list, you should utilize an email verification tool. This tool will scan your email list in order to remove invalid or potentially dangerous emails. Not only will this help you to achieve a higher deliverability rate, but it will also help to protect the reputation of your server. Some email verification tools that you might want to consider include:
Clearout
EmailListVerify
MailerCheck
NeverBounce
Email Checker
Hunter
Mailfloss
ZeroBounce
Once you have put together a quality list of emails, you should determine how you will segment that list. Segmenting your email list simply means breaking it down into groups according to certain categories. These categories should be based on certain key common factors and descriptors. Some suggestions for broad methods of grouping include:
Demographics
Preferences
Services
When determining how you want to segment your email list, consider the type of content that you will be providing and how it can be presented to different groups of people. In this way, you will ensure the newsletter is relevant and of interest to the recipients, which will help to make your newsletter campaign more effective. As an example, you may group your emails according to the types of properties the recipients are interested in purchasing. In this way, one group may receive newsletters that focus on lake properties while another may receive newsletters that focus on golf course properties.
---
Strategy #3: Use Lots of Images
Now that you have your newsletter campaign strategy and email list finalized and segmented, it is time to start working on making your newsletter as appealing to the reader as possible. Of course, one way to complete this task is to consistently offer great content. In addition to offering quality content, you also want to create a newsletter that will appeal to the reader's eyes. Perhaps the simplest way to make your newsletter visually appealing is to add plenty of images to your newsletter. Images to consider adding to your newsletter include: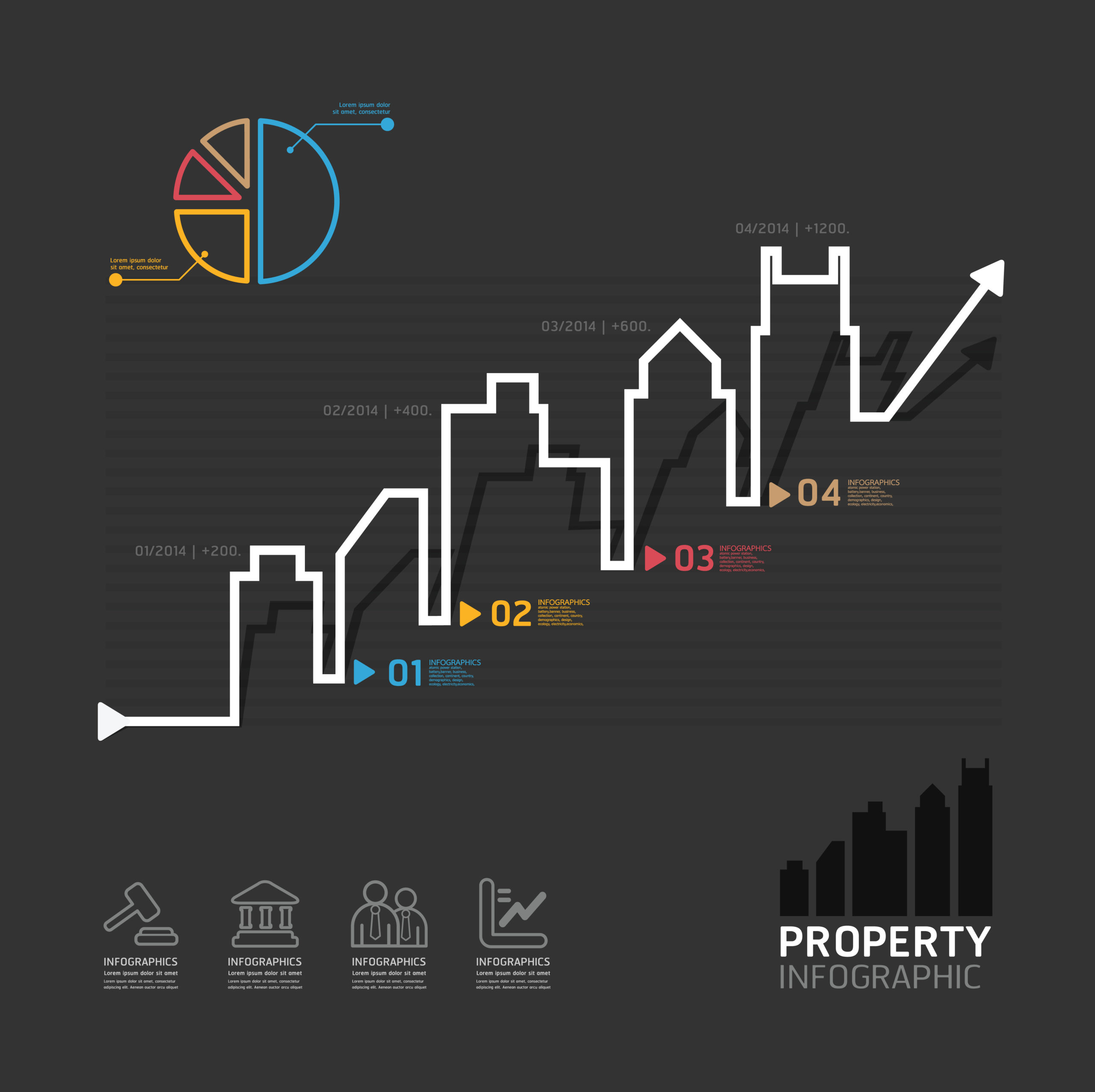 Graphs and Charts
Graphs and charts offer a great way to share information quickly, easily and in an appealing manner. Sharing graphs and charts containing the most recent data available on a particular topic will help to make your newsletter appear more authoritative and timely to the reader. You may want to share graphs and charts that have been disseminated by professional organizations, such as the National Association of REALTORS. For the maximum effect, however, you may also want to consider creating graphs and charts of your own. Graphs and charts are relatively easy to create with spreadsheet programs such as Microsoft Excel, Apple Numbers and Smartsheet.
Infographics
Infographics are graphic images that offer a visual representation of data in a way that is different from graphs and charts, though graphs and charts may be added to your infographic. There are seven basic types of infographics: list-based, comparison, visual article, interactive, data visualization, timeline and visual resume. There are many different software programs available for creating infographics. Some of these include: Piktochart, Snappa, Infogram and Freepik.
Relevant Photos
Relevant photos can help to further illustrate the concepts that you are trying to convey in your newsletter. They can also add the human touch by including photos of people engaging in activities that are relevant to the content of your newsletter. There are many services available that offer stock photos for you to use without the need for obtaining licensing. Some examples include Deposit Photos, Shutterstock and Adobe Stock. When selecting stock photos for use in your newsletters, be sure to select those that do not look like stock photos, as your readers will spot those photos right away and many do not care for newsletters with photos that look too "fake" or staged.
---
Strategy #4: Consider Including Video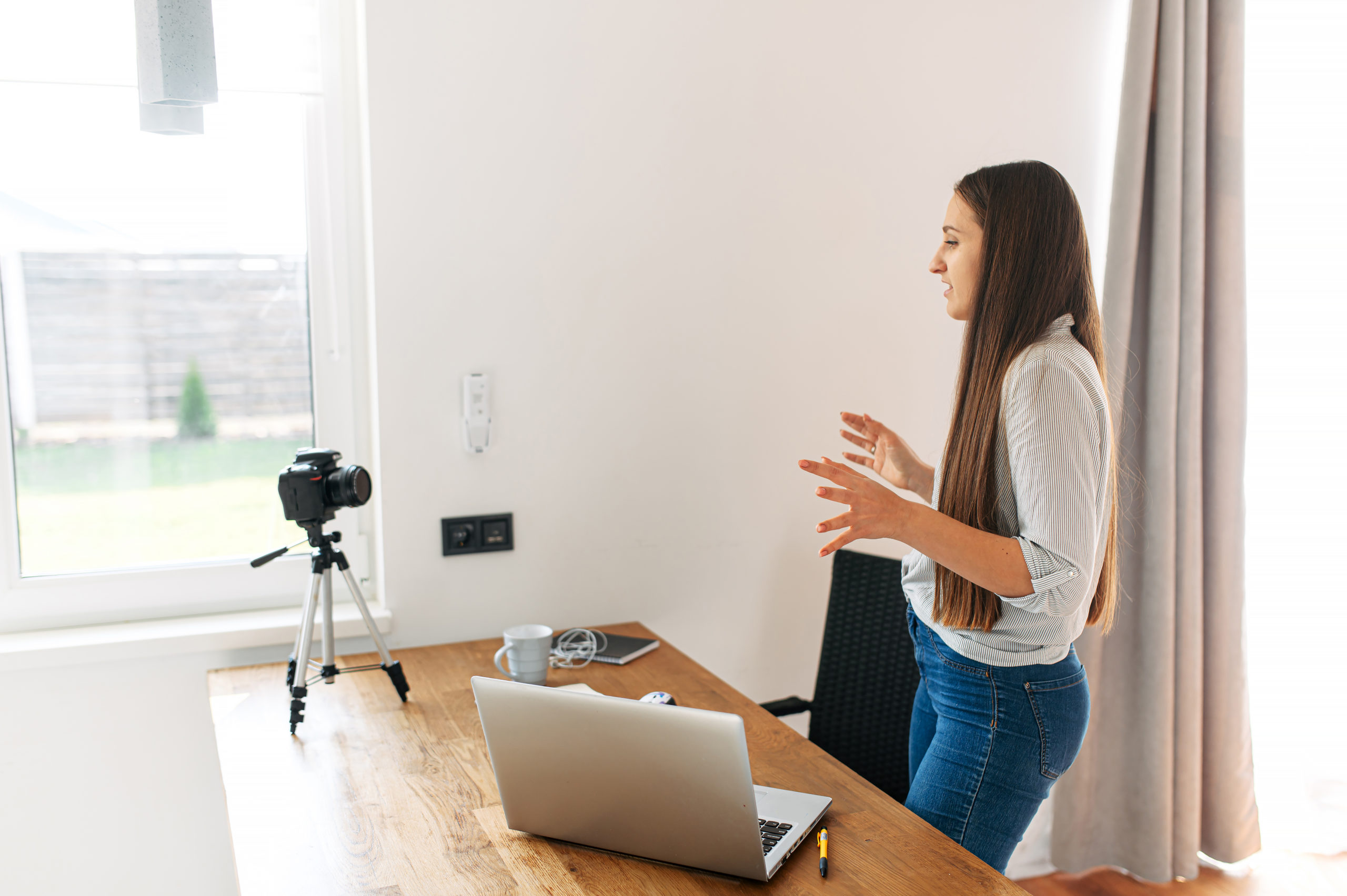 For a little extra pizazz, you might also want to consider adding some videos to your newsletter. You can easily make videos of your own with applications such as Bombbomb, Jumpshare, Loom and Snagit. These applications will allow you to create videos directly from your laptop by accessing your microphone, camera and desktop. Advantages to adding video to your newsletter include:
Further establish you and your newsletter as an authority within the industry.
Share information in a quick and easy way that is more accessible to viewers than requiring them to read through a newsletter.
Provide demonstrations or instruction in a manner that is easier to understand with visual representation than written description.
Appeal to a broader range of recipients, as some prefer to watch videos rather than reading through materials.
Help your newsletter recipients get to know you at a deeper level and make the "human connection" that will keep them interested in your future newsletters.
While making videos to include in your newsletter will take a little extra time to complete, the time that you spend will pay off as you maintain and build a more solid newsletter base.
---
Strategy #5: Use Great Formatting
The final touch to creating a quality newsletter is to use great formatting. Just as with pictures, the proper formatting will help to grab the eyes of your readers and make them interested in reading what you have to say. At the same time, you need to keep in mind that people have a tendency to glance over newsletters and other digital media, scanning the information in order to determine if there is anything worth reading. To help with this scanning process and to increase your chances of grabbing their attention to read your key points, you should keep the following formatting recommendations in mind: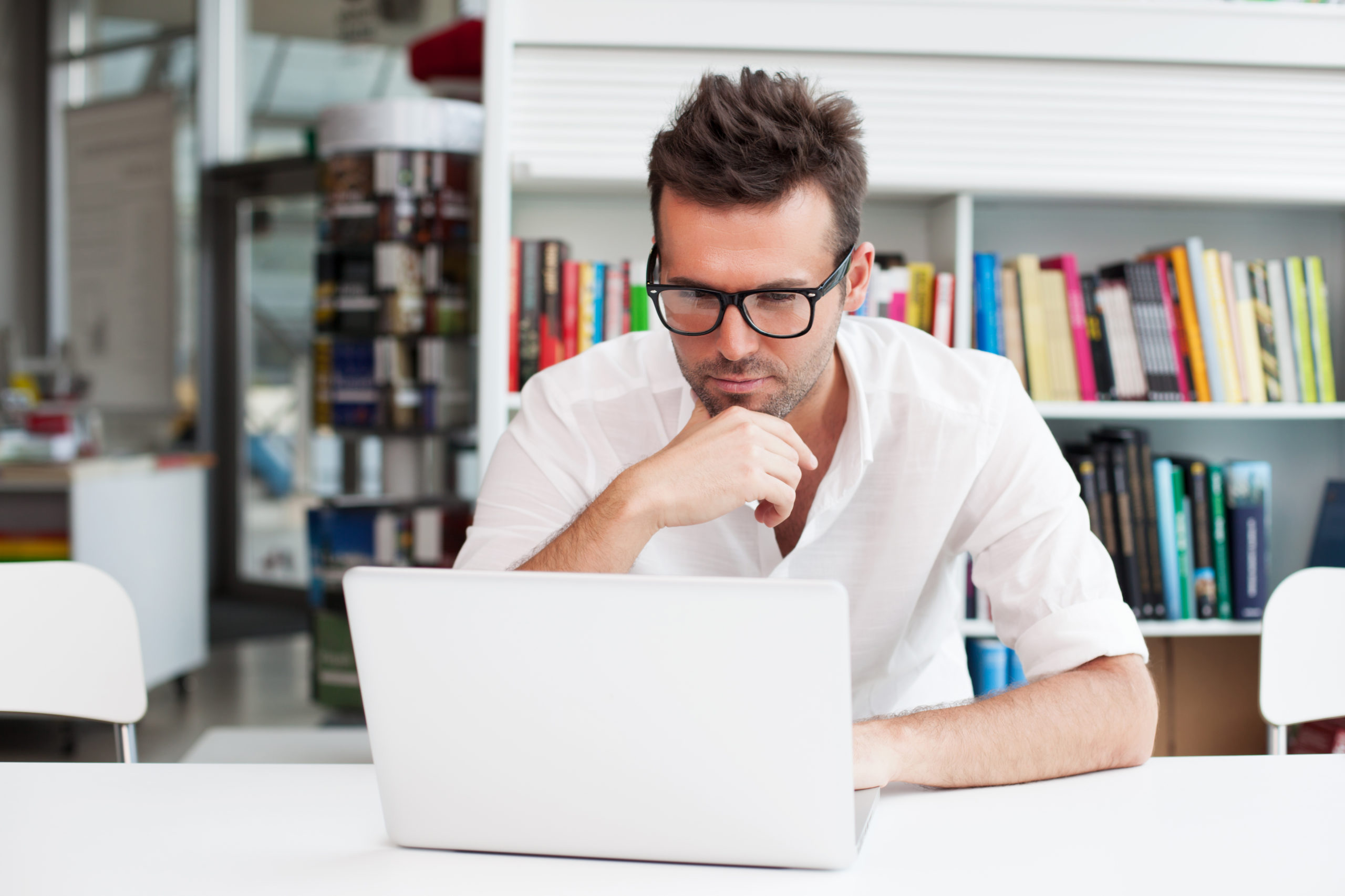 Utilize several headings and subheadings, all of which should be offset in a bold font.
Create bullet points when listing key points or bits of information.
Develop numbered lists within the newsletter or design the entire newsletter in the format of a numbered list of steps, tips, strategies or other key ideas.
Add bold and italicized words within the newsletter.
Using these formatting strategies will allow your readers to easily glance over the newsletter to pick up the main points that you are trying to convey. It will also help to grab the readers' attention while breaking the newsletter up into more manageable parts. Perhaps the reader will only be interested in certain segments of the newsletter and that is okay. By using these formatting tips, you helped the readers find those parts that were relevant to them, thereby helping to solidify your newsletter as being one that is of value.
---
Strategy #6: Content is King
Make sure to know your audience, which are local home buyers and home sellers. There are lots of similarities between buyers and sellers in different markets, but also plenty of differences. Subscribers to a Denver agent are interested in tips to deal with snow related issues while
Austin real estate
subscribers probably aren't. Likewise, local market statistics are always popular, and hyper-local statistics for specific neighborhoods are incredibly relevant and popular.
With the help of these six strategies, you will be sure to develop a successful real estate newsletter campaign. While it may seem a bit overwhelming at first, once you become familiar with the software and how to create newsletters that coincide with your branding, you will wonder what took you so long to get started.