Comparing Buda vs. Kyle, Texas: Pros and Cons of Living in Each City
, Sep 15, 2023
Nestled in the heart of Texas, Buda and Kyle are two charming cities offering an ideal blend of small-town charm and big-city amenities. But which one should you call home? In this blog post, we'll delve into the pros and cons of living in each city, comparing everything from location and accessibility to cost of living, education, job opportunities, and more – all under the lens of "Buda vs. Kyle, Texas". Get ready to embark on an exciting journey as we help you find the perfect Texas haven for you and your family.
Short Summary
Buda and Kyle offer small-town charm with easy access to Austin, highways, and public transportation.
Compare the cost of living in both cities: consider property taxes, insurance, entertainment, etc.
Enjoy outdoor activities, arts/culture/nightlife, or find a job – Buda & Kyle have it all!
Location and Accessibility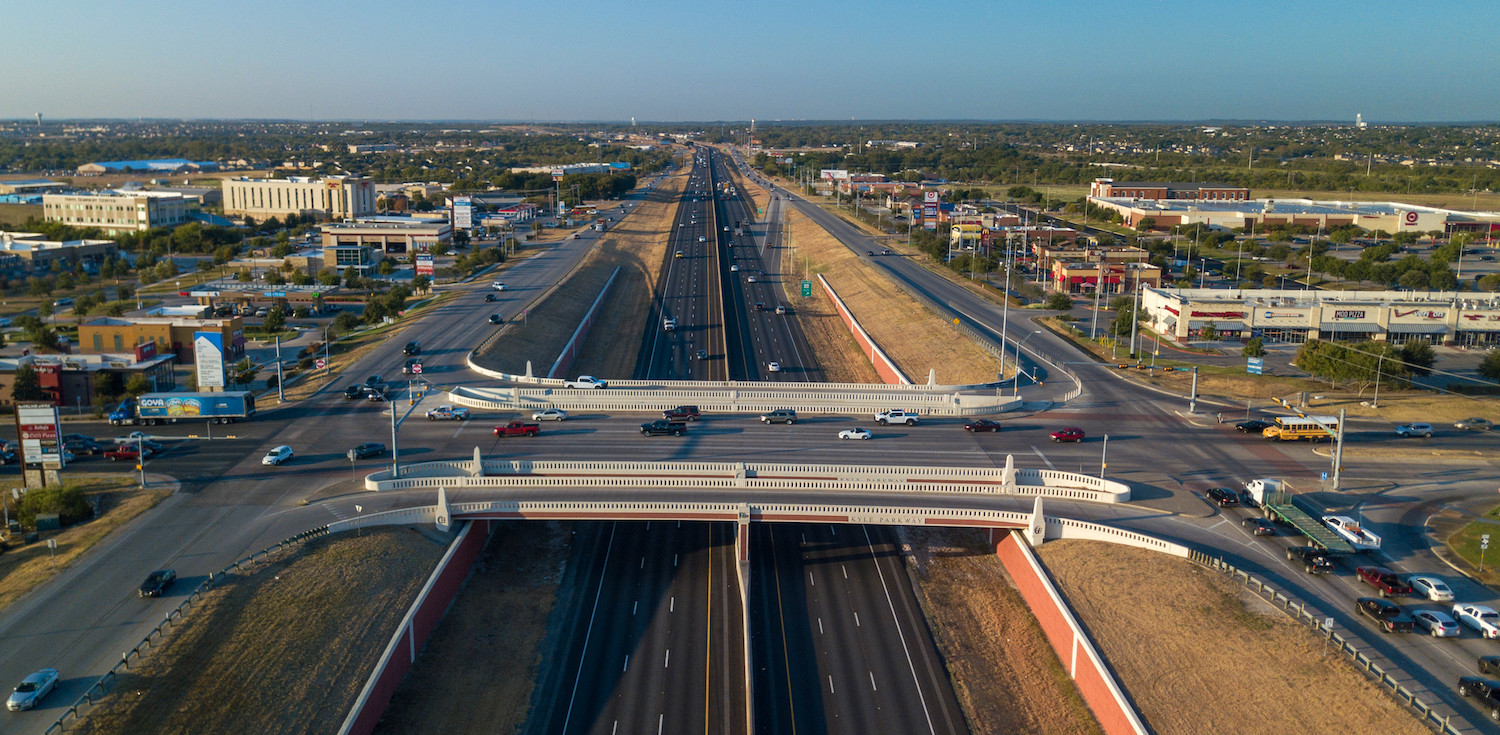 Residents of the cities Buda and Kyle, situated in Hays County, have a mix of both urban excitement as well a peaceful countryside experience. With their location close to Austin's city limits, they can easily access jobs, amusement, and all sorts of activities associated with metropolitan life while still finding solace in family-oriented surroundings, including parks, etc. Its great accessibility serves its citizens perfectly, giving them an edge over those living elsewhere.
Proximity to Austin
Buda and Kyle offer a great combination of city convenience and rural peace, being situated within close proximity to Austin. Buda is located approximately 15 miles from the capital while its neighbor town, Kyle, lies 22 miles southward. This offers residents an ideal balance between big-city life in nearby Austin and with more relaxed small-town environments that these cities have preserved.
Access to Highways and Public Transportation
Residents of Buda and Kyle have easy access to Interstate 35, which provides convenient travel options into Austin, San Marcos, and other cities in the region. South Park Meadows is home to CapMetro's Park & Ride, providing even more transportation convenience for these two cities' inhabitants.
As a result of this ease of accessibility from public transportation systems available around them such as Cap Metro riders are able to explore beyond their own city limits quickly. Giving people an opportunity to visit different areas or attend events all across the nearby area with great efficiency!
Cost of Living: Buda vs Kyle Texas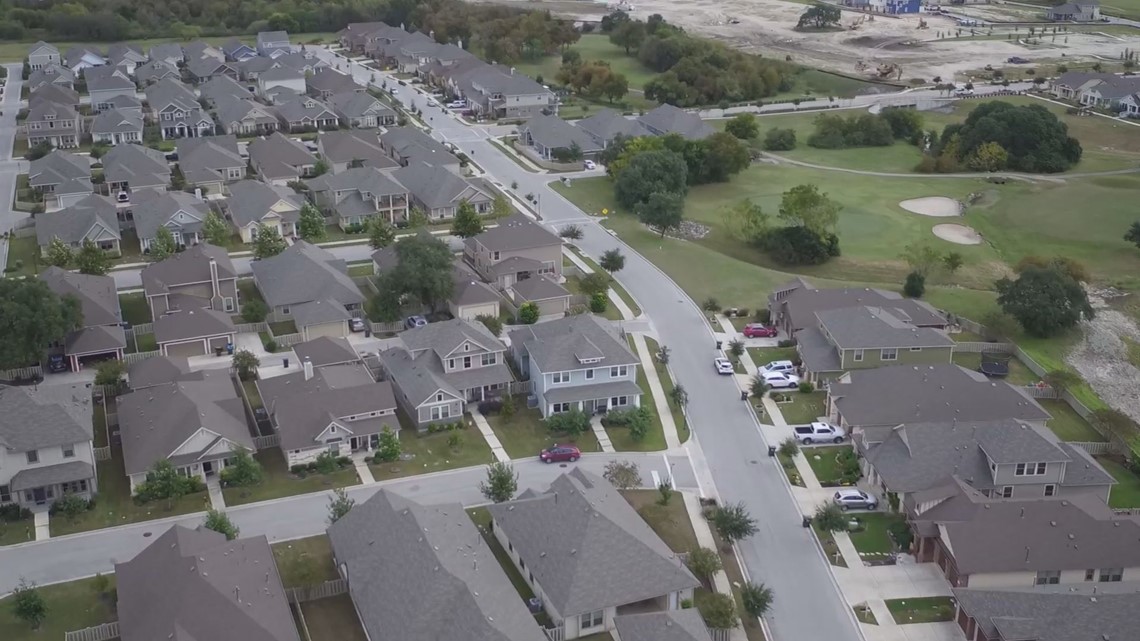 When choosing to relocate, the cost of living is an essential factor. To help you make an informed decision on which city (Buda or Kyle) best suits your lifestyle and budget, we will evaluate housing costs as well as property taxes in both cities.
By examining how each area's prices compare with one another for such expenses, you can better decide where you would like to move based on your financial situation.
Housing Costs
When it comes to the cost of living, housing expenses are an important factor. In Buda, TX, average house prices hover around $415K while in Kyle they range from a minimum of approximately 200K up to 1 million dollars. For rental properties, these respective figures stand at between 1000 and 2500 per month for Buda and from one thousand to three thousand monthly for Kyle. Knowing such differences helps individuals determine which city is more suitable according to their financial abilities.
Property Taxes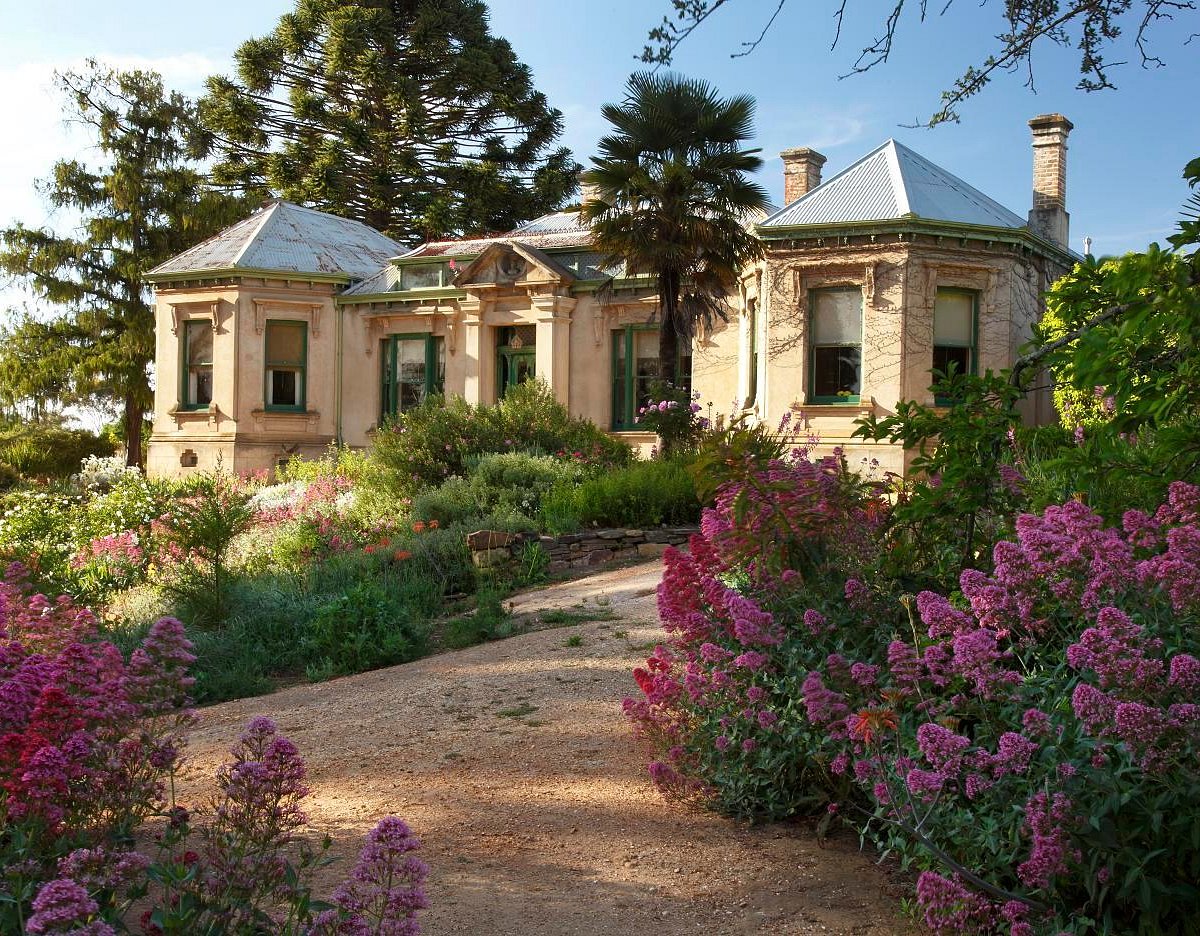 When looking into the living costs of Buda and Kyle, one must take property taxes into consideration. The average rate in Buda is 2.19%, higher than that across Texas as a whole whereas Kyle's sits at 1.83% which puts it just below state averages for such taxation levels. These dissimilarities with regard to property tax can have an impact on housing expenses, so this element should be thoughtfully assessed when making financial decisions about either location accordingly.
Other Expenses
When evaluating Buda and Kyle, it's important to weigh both housing costs as well as property taxes along with other living expenses. Both of these cities have lower than average utility prices and grocery bills, making life cost less overall in them compared to elsewhere.
In order for one to make an informed decision between the two locations, transportation fees, insurance coverage expenses, and even entertainment should be taken into account when understanding their respective Cost-of-Living comparisons.
Top Neighborhoods in Kyle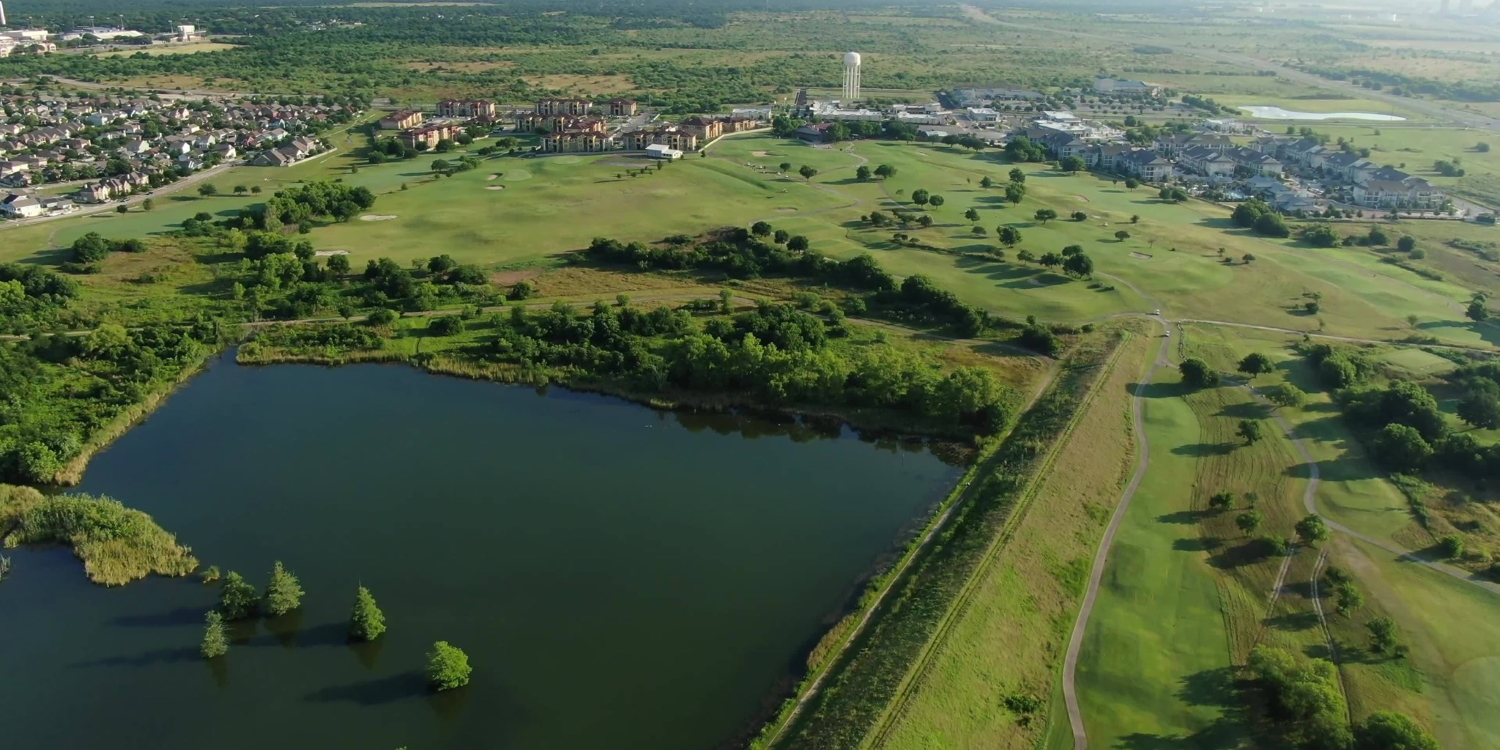 When exploring the beautiful city of Kyle, you'll find many diverse neighborhoods and communities that appeal to a variety of people. Here we will discuss some leading districts in Kyle which include planned areas with all sorts of amenities for residents.
These places are fashioned so that locals may benefit from feeling part of a community while having easy access either north or west -via the main street – within the district itself.
Master Planned Communities in Kyle
Kyle is home to a variety of impressive master-planned communities, each providing residents with many different amenities and housing options. These range from 6 Creeks, Anthem, and Crosswinds all the way to Sage Hollow, Brooks Ranch Cypress Forest Paramount as well Hometown Kyle which offers plenty of recreational spaces for activities such as trails or swimming pools, ensuring that everyone can enjoy an enriched lifestyle there.
One standout among them is Plum Creek. This community boasts its own 18-hole golf course plus large green space areas which not only provide excellent leisure benefits but also feature various homes suited for any budget requirements.
This community stands out among others in Kyle because it provides quality features enhanced by nature while still catering to residents' needs when it comes to finding their ideal living place.
Best Neighborhoods in Kyle
6 Creeks | Anthem | Crosswinds | Sage Hollow | Brooks Ranch | Cypress Forest | Paramount | Hometown Kyle | Stagecoach | Plum Creek | Casetta Ranch | Cool Springs
Top Neighborhoods in Buda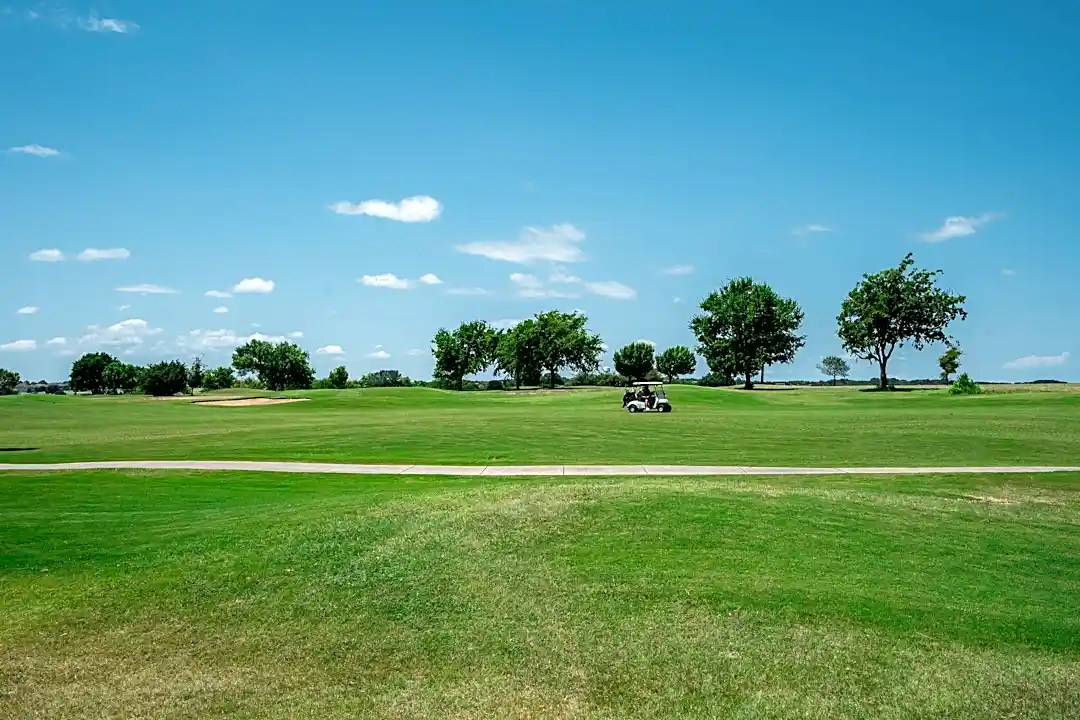 The charming city of Buda, Texas, is home to an array of different communities and neighborhoods that are perfect for everyone. The vibrant downtown Buda area features plenty of amenities and housing options available for the locals. These residential areas aim to give a feeling of belongingness along with convenience as they provide easy access for its inhabitants in this bustling Texan town. They offer something more than just a place to live – there's also a sense of community among those who inhabit the diverse yet united streets within these neighborhoods – giving residents across all lifestyles something amazing at their fingertips!
Master Planned Communities in Buda
Buda is renowned for its master-planned communities, each providing an individual flair and draw. Some of the most popular places to live in Buda are Ruby Ranch, Sunfield, and Turner's Crossing – all offering residents a variety of comforts including swimming pools, green areas such as parks or trails plus much more that promise a pleasant lifestyle experience.
For instance. Sunfield includes perks like a pool area with slides & a splash pad and a lazy river alongside their on-site dog park which makes it especially suitable for those families who also own pets.
Best Neighborhoods in Buda
CARPENTER HILL | TURNER'S CROSSING | SHADOW CREEK | SUNFIELD | CIMARRON PARK | MEADOWS AT BUDA | RUBY RANCH | GARLIC CREEK | ELM GROVE | WHITE OAK PRESERVE | WHISPERING HOLLOW | STONEFIELD
Education and Schools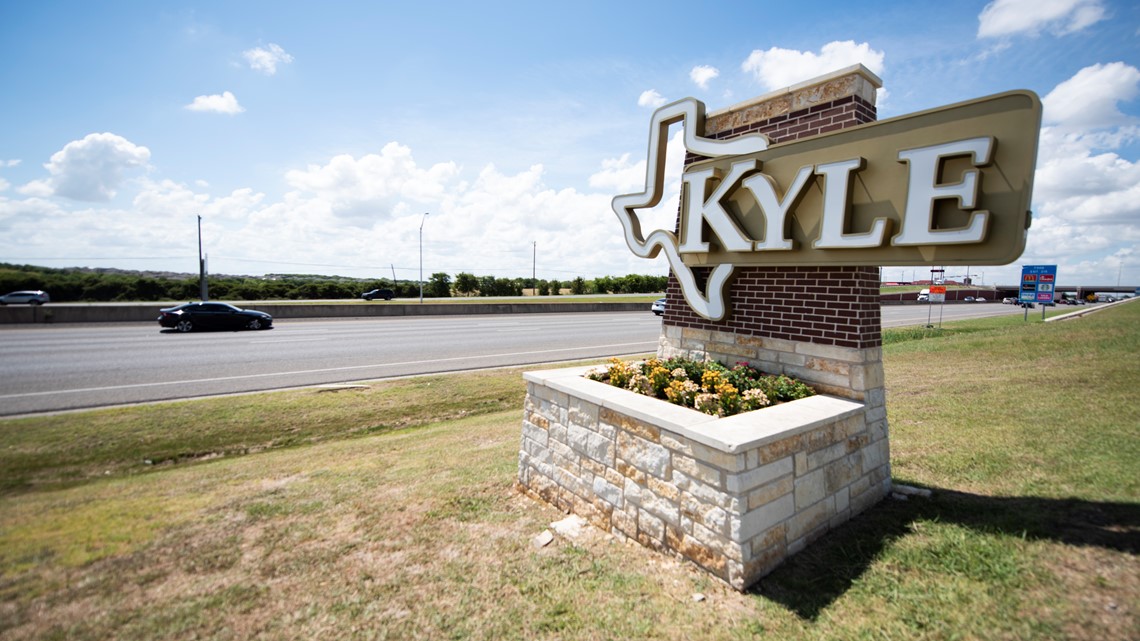 When looking for a new city to live in, having access to quality education is an important factor. In this section, we will compare Buda and Kyle's educational options and school districts, helping you decide which of the two cities offers your family the best opportunities.
Buda boasts some excellent public schools such as Buda Elementary School and Middle School. Meanwhile, Kyle has its own set of well-renowned facilities including various elementary colleges along with multiple secondary academies. Ultimately both cities can provide great learning opportunities for families interested in settling down there.
Hays County School District
Residents of Buda and Kyle are part of the Hays County School District, a district dedicated to providing quality education for their students. There is no shortage of options when it comes to educational institutions: from Elm Grove Elementary School to Hays Elementary School. High school, learners in this county have access to high-quality schooling opportunities that offer resources so they can reach their academic goals. As an alternative option, there are also charter schools available with specialized programs meant for different types of interests or needs within student communities.
Higher Education Options
Residents of Buda and Kyle are presented with a range of educational opportunities in the nearby vicinity. Individuals living in both towns have access to institutions such as Austin Community College – Hays Campus, Western States University (Buda), Texas State University (Kyle) plus many more from the Austin Community College District. These establishments provide a diversity of course programs that allow citizens to pursue their studies. While broadening employment prospects too.
Community and Lifestyle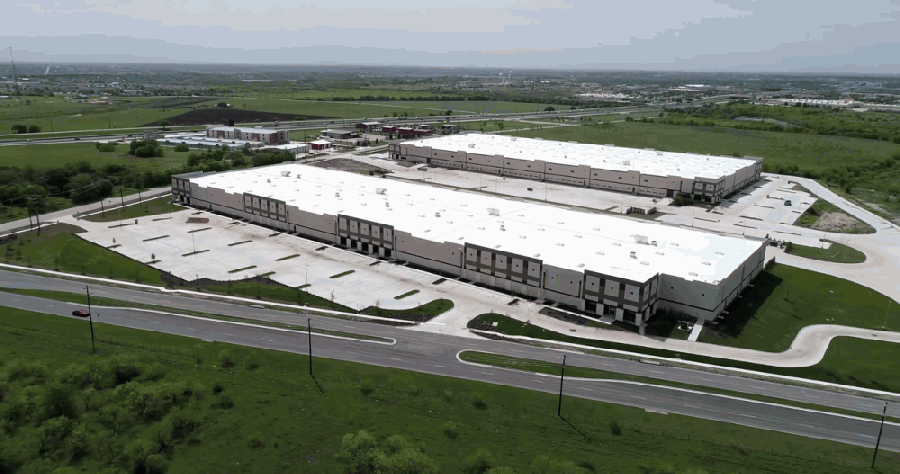 The towns of Buda and Kyle in Texas offer plenty when it comes to community, lifestyle choices, and options. To get a better insight into what life is like here, we shall look at the two cities' small-town feel along with outdoor recreational activities as well as arts & culture offerings.
Buda has an approximate population of 14000 people and gives off that typical rural small-town vibe due to its size, which makes for a unique atmosphere. On the other hand, Kyle also offers those same opportunities, from hiking trails through nature preserves and parks all the way down to local theater plays or festivals highlighting artworks.
Small Town Feel
The small towns of Buda and Kyle are renowned for their community atmosphere, which is both warm and inviting. In particular, Buda boasts an old-fashioned downtown setting full of local shops that radiate charm. In contrast to this traditional environment, there are more modern suburban vibes prevalent in Kyle while still offering a town feel you can't help but love.
No matter what city one chooses, there will definitely be a deep sense of solidarity within its borders – making anyone who visits immediately feel at home!
Outdoor Activities
Residents of Buda and Kyle can enjoy plenty of outdoor activities, from spending the day at Plum Creek Golf Course or a fun-filled adventure on Wimberley Zipline Adventures. For those who prefer something simpler, there are beautiful trails at Cullen Country Park and Lake Kyle Park to explore as well as Blanco Shoals Natural Area for hiking enthusiasts. No matter what your preference may be, both cities have plenty to offer its residents in terms of recreational options outdoors.
Arts, Culture, and Nightlife
When it comes to the arts, culture, and evening entertainment, Buda and Kyle both have plenty of activities. At Buda, you can explore the offerings at the Inspired Minds Art Center or visit the annual Arts Festival. In Kyle, a number of venues are available – from Room 111 through Papa Jack's to Desperado Bar for nighttime festivities. There's also an impressive range of cultural events hosted by The Cultural Centre in Town as well as programs on offer at their local library. With so many opportunities awaiting between these two towns, no one will be short-changed when looking for something fun and inspiring!
Job Market and Economic Growth
When deciding which city to call home, factors like a healthy job market and economic growth must be taken into account. In this section we will compare Buda and Kyle in terms of their employment prospects, opportunities available for work as well as the cities' overall financial development.
To begin with, let's look at Buda's labor force – it is strong due to its thriving economy that has had impressive recent increases. Meanwhile, nearby Kyle is also rapidly advancing economically with an array of new businesses opening up each day providing citizens with more job choices within town limits.
Employment Opportunities
Residents of both Buda and Kyle have plenty of options when it comes to finding meaningful job opportunities. Hays County government, Seton Medical Center Hays, and the Hays Consolidated Independent School District are some major employers in these cities offering work across different sectors such as healthcare, education, government services, or retail among others. With a variety on offer catering for all abilities that align with their skills and interests, there is sure something out there that can suit everyone living in either location!
Economic Growth
The recent years have seen Buda and Kyle both enjoy a steady economic development, with population growth following as well as various companies entering the respective regions. Comparatively speaking, job opportunities in Buda had an increase of 3.5%, surpassing even the national average for such figures and it is estimated that this number could grow by 53.4% over the coming decade periods. Similarly to what happened with Kyle, where positions rose 0.2 % last year – expectations are also there for improvement nearing 38%.
Both municipalities strongly count on their Economic Development Corporations to assist them in appealing to potential investors/entrepreneurs to set up shop around these areas. Thus paving more prospects for work stability and inspiring overall continuing financial progress going forward into said 10-year span timeframe mentioned above.
Dining and Shopping
In Buda and Kyle, shopping and dining options can improve the quality of life in a city. Both cities are popular for their range of restaurants from classic Tex-Mex to modern gastronomy experiences that create unique memories within each local community. There is ample variety when it comes to retail opportunities ranging from traditional clothing stores to specialty shops offering handmade goods or one-of-a-kind items. With so many offerings on both ends, visitors, as well as locals alike, have plenty of choices throughout these towns whenever they crave something new!
Restaurants and Cafes
Buda and Kyle have plenty of options when it comes to dining. From Mexican cuisine, Italian dishes, and American fare all the way up to Asian delights, residents from both cities can find whatever they're craving. Popular spots in Buda include Dan's Hamburgers, Garcia's Mexican Food, and Chavelo's Restaurant, while some of the favorite places for people living in Kyle are Texas Pie Company Pilot Travel Center and Garcia's Mexican Grill. Most locals take advantage of this wide variety so they can enjoy diverse meals with unique flavors each time!
Shopping Centers and Local Shops
In terms of shopping, Buda and Kyle are two places that boast a variety of possibilities suited to any taste and financial situation. In the quaint downtown area of Buda, you can find local boutiques, vintage stores, as well as specialty shops for whatever kind of item you're looking for. On the other hand. When checking out what Kyle has to offer, The Village at Kyle comprises large retail centers like Plum Creek Marketplace along with Seton Medical Center Hays so no matter if it's fashion accessories or regular necessities, both locations have something up their sleeves!
Summary
Buda and Kyle, two cities in Texas, offer a great lifestyle that encompasses the best of both rural charm and metropolitan advantages. With easy access to these places, numerous residential neighborhoods around them plus educational centers with abundant job opportunities, there is something for everyone living in Buda or Kyle. As one considers each city's merits versus its drawbacks (such as housing costs), their unique family needs should be taken into account when deciding which town to make home. Factors such as education options, jobs market vibrancy, and other leisure amenities need consideration too. You will find a wonderful community no matter your choice because this state has so much potential, stay positive!
Frequently Asked Questions
What are people from Kyle TX called?
Come and show your pride for the Kyle community from all over the world by joining in on this month's fair being held in their hometown of Kyle, Texas.
This event has something to offer for everyone, come explore what this place has to offer! Sample traditional Texan cuisine while partaking in exciting activities or just simply socialize with new friends you make here.
Your presence will only add more spirit to the Kyle Fair so don't miss out!
What are people from Buda Texas called?
The people living in Buda, Texas have earned the nickname "The Budaful people" or simply 'Budans'.
What is Buda Texas known for?
Buda is known for its stunning Hill Country parkland and has thus been granted the title of "Outdoor Capital of Texas". Here, visitors can enjoy a variety of sights while immersing themselves in nature's beauty. For those seeking additional activities or entertainment options, Buda offers shopping centers as well as restaurants close to Austin within the state borders. Thus making it an ideal location for exploration outside more bustling areas like downtown Texas capital itself.
Is Kyle Texas a nice place to live?
Kyle is a wonderful city to live in since the crime rate here is lower than that of the national average. It has a great environment for families, with plenty of parks and schools as well as various other amenities. The culture within Kyle also stands out. There are many art galleries and museums available around town, which makes it an excellent place to raise your family.
Is Buda TX a good place to live?
Located in Hays County, Texas, just 14 miles from downtown Austin and close to many families and young professionals Buda is a great place to live. With its high-rated public schools, it is no wonder why people regard this town so highly, an ideal spot for anyone looking for a new home.