Comparing Leander vs Round Rock for Austin Suburb Living in 2023
, Sep 15, 2023
Located in the Lone Star State, Leander and Round Rock are flourishing Austin suburbs that offer a good variety of top-notch schools, different housing options, and easy access to downtown Austin. This post will analyze "Leander vs. Round Rock" for families who wish to find out which one would be more suitable. In this article, we will provide readers with all relevant facts about both cities so they can make an informed decision.
Short Summary
Leander and Round Rock are highly regarded suburbs of Austin, each offering its own unique atmosphere and amenities.
Both have seen population growth, with a range of housing options available to suit any lifestyle.
They offer high-quality educational opportunities, outdoor recreational activities & parks, diverse shopping/dining experiences as well and employment opportunities for residents at a higher cost than the national average.
Leander and Round Rock Overview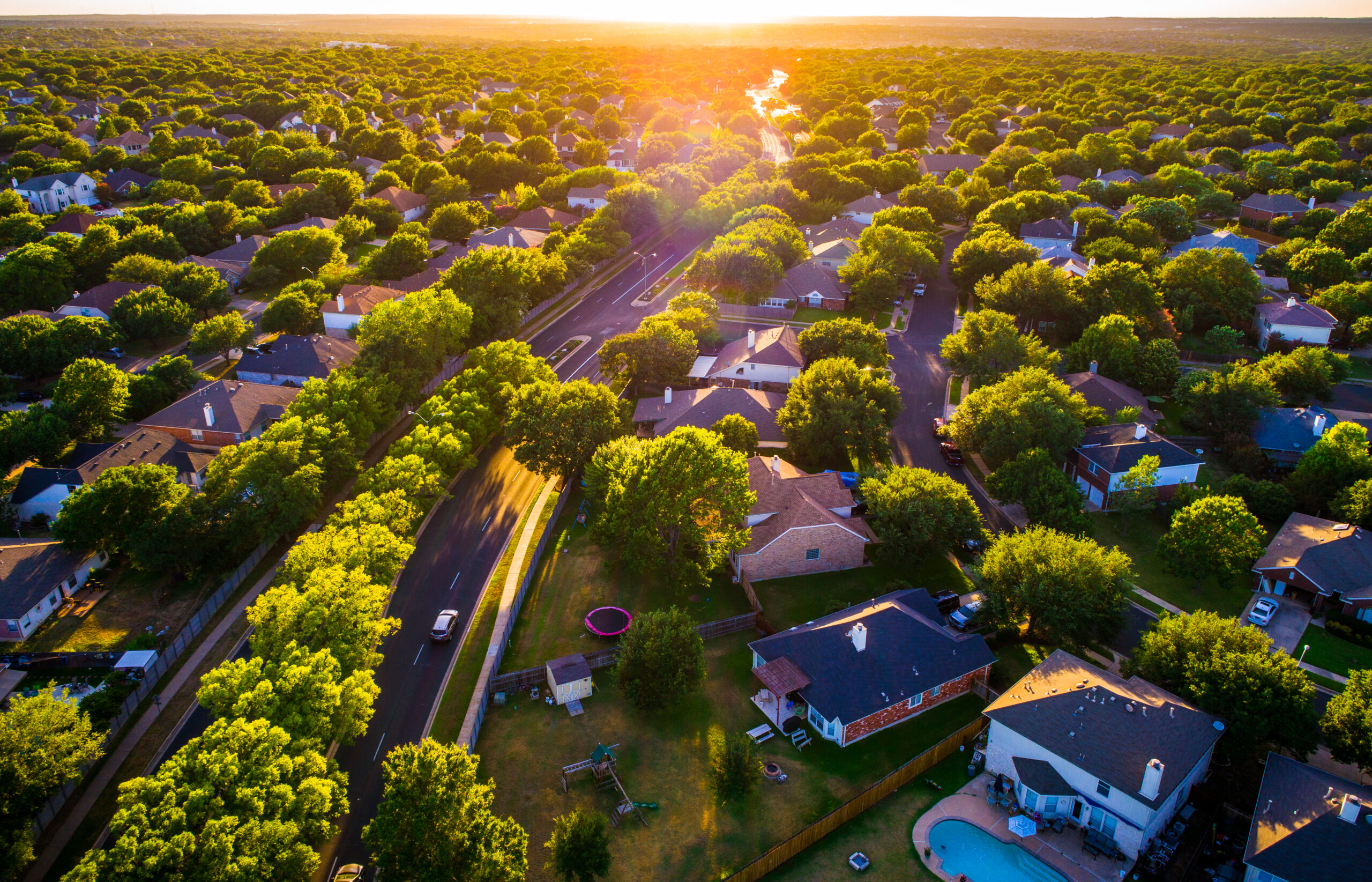 Located in Williamson County, Central Texas, are three top-rated suburbs of Austin: Leander, Round Rock, and Liberty Hill. All offer great school systems as well as numerous housing possibilities while being near the bustling capital city of Austin.
Leander has a quiet ambiance that befits its rural size whereas the larger city of Round Rock presents an energetic urban scene downtown. Over recent years both towns have grown significantly with more diversified populations now calling it home!
Population and Demographics
With an estimated population of 81,371 in 2023 and its intimate community being a favored choice for many families, Leander has seen substantial growth over the years. Round Rock too is going through a period of development. The downtown area provides great options for different types of people to take part in their daily lives.
Cedar Park, located nearby with roughly 77000 individuals residing there and having an average family income ranging around $104019, makes it another preferred destination especially due to features like the availability of multiple housing choices as well as school districts providing top-notch education facilities that appeal to those looking for schools or colleges.
Distance to Downtown Austin
Located just outside Austin, Texas, is Leander, a rapidly growing city with over 50,000 people. Round Rock and the nearby community of Leander offer convenient commuting solutions for those who work or enjoy downtown Austin's spirited atmosphere, which lies 16.5 miles away in distance to Round Rock and 22.51 miles from Leander. The slight difference may be enough to sway someone when considering either area as their new home, but whatever choice you make, both cities promise interesting experiences within this great state of Texas!
Real Estate and Housing Options
Finding the perfect home in Leander or Round Rock doesn't have to be difficult. With a wealth of housing options available, from single-family dwellings to high-end estates across different neighborhoods that suit various lifestyles, it can be overwhelming without help from an experienced real estate agent. Whether you're after something quaint and leafy like Austin's suburbs or right at the heart of one of these two cities' hustle and bustle near amenities, there is a house with your name on it waiting somewhere here.
Leander Neighborhoods
Leander is an attractive city, lined with trees and boasting golf courses, lakeside homes, and a variety of neighborhoods. In 2023, potential residents can choose from Alterra, Bar W Ranch, Benbrook Ranch, and Block House Creek to name just a few. Those seeking the tranquility of family life will find peace in neighborhoods such as Highland Oaks or Palmera Ridge while those after something more vibrant may opt for places like Travisso or Bluffview. Whatever your preference, Leander has plenty of housing options available! Located near Crystal Falls. Boulders, there are also opportunities to live within close proximity to rock formations giving you access to stunning views all year round, perfect for taking advantage of when planning that weekend getaway out into nature!
Best Neighborhoods in Leander
Reagans Overlook | Deerbrooke | Bryson | Highland Oaks | Travisso | Crystal Falls | Bluffview | Palmera Ridge | Horizon Lake | Bar W Ranch | Rosenbusch Ranch | Summerlyn | Larkspur | Block House Creek
Round Rock Neighborhoods
Round Rock is an appealing destination for people from all walks of life due to its close proximity to Austin and the range of amenities offered. People can choose between contemporary, colonial-style, bungalow, ranch-style, or opulent estate homes – with prices ranging anywhere from $ 300,000 up to over 1.5 million dollars.
The different neighborhoods provide a unique mix that will fit anyone's taste or needs: whether it's just a simple house one wants, something more modern, or maybe even grandiose, Round Rock has them all! You're sure you'll find what you are looking for in this Texas city located around the namesake rocky hills.
Great Round Rock Neighborhoods
Forest Creek | Vizcaya | Oaklands | Behrens Ranch | Mayfield Ranch | Cat Hollow | Teravista | Hidden Glen | Sendero Springs | University Heights | Stone Canyon | Siena | Sonoma | Paloma Lake
Education and School Districts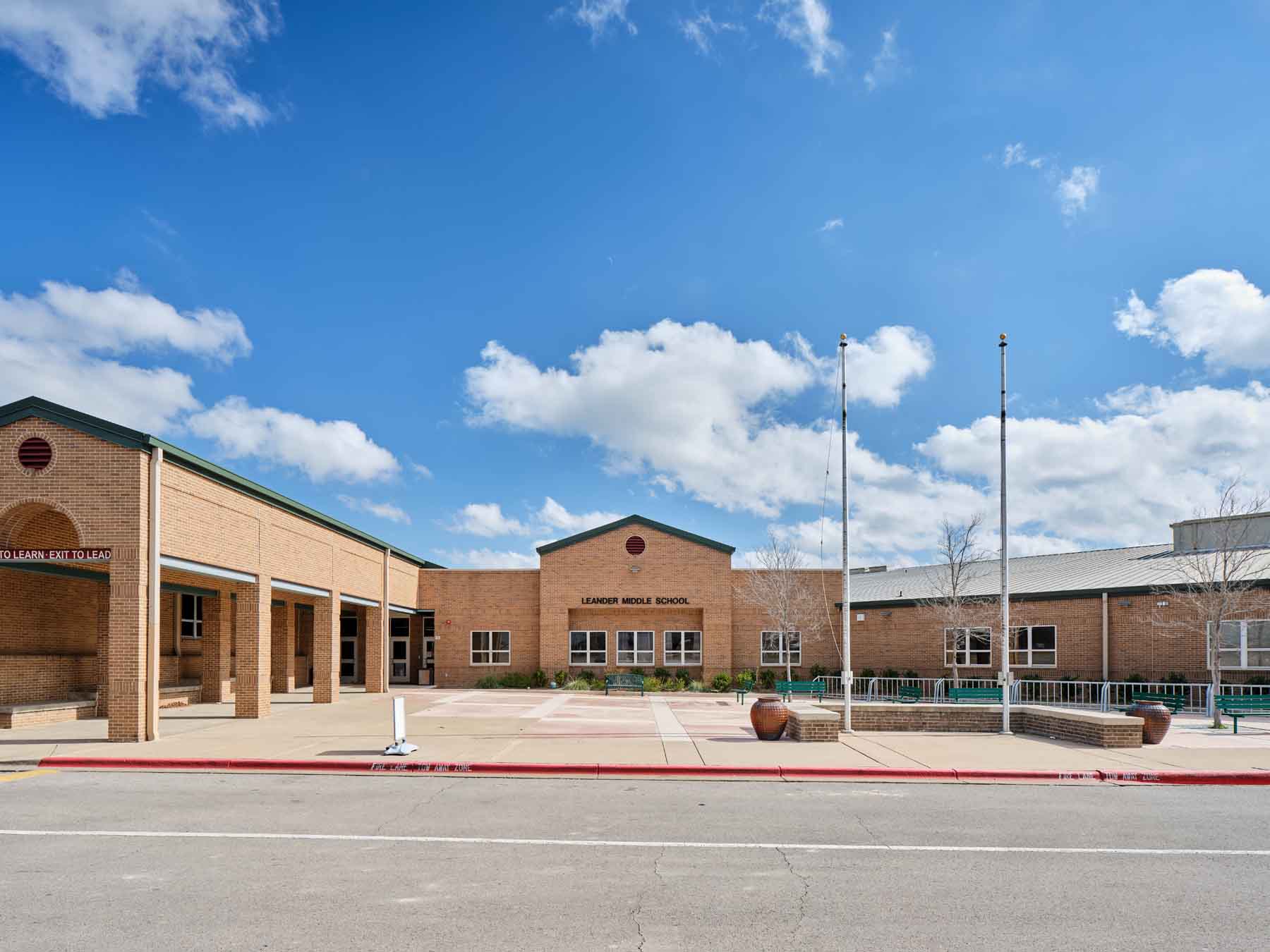 Both Leander and Round Rock are popular choices for families seeking high-quality school districts. The reputation of each city is represented well in the rankings. With its multiple schools, Round Rock ISD places prominently amongst other Texas cities, while Leander ISD was awarded the 12th best district statewide. To investigate. What makes these areas such great homes for young learners? We'll delve into the educational options presented by both locations.
Leander Schools
Leander schools are renowned for their top-notch education and numerous honors. In 2023, the town of Leander boasts various educational institutions including Florence W Stiles Middle School, Monta Jane Akin Elementary School, Vista Ridge High School, and Harbor Leadership Academy to name just a few. Cedar Park is also home to some excellent learning establishments such as Valor Education Classical K-12 Charter school and BASIS To Founders Classical Academy among others all acclaimed by many prestigious awards from Niche.com making it one of the best districts in Texas according to USA News & World Report's findings while Austin American Statesman puts them among the top 10 precincts within the Austin area. Such outstanding results demonstrate why quality schooling characterizes this region with students receiving accolades across different domains ensuring each new generation benefits from premium standards.
Round Rock Schools
Round Rock, TX is home to the Round Rock Independent School District (RRISD), boasting an enrollment of 48,000 students across its primary schools, middle schools, and seven high schools. The RRISD Board has officially approved academic calendars for 2023-2024 that begin on August 15th.
This district provides an extensive range of educational opportunities available in both academics and extracurricular activities. Thus ensuring your child will have plenty to choose from with such a vast student population! As well as being known for providing quality education, there is also a strong reputation associated with Round Rock Schools, which makes it even more desirable within this area.
Outdoor Recreation and Parks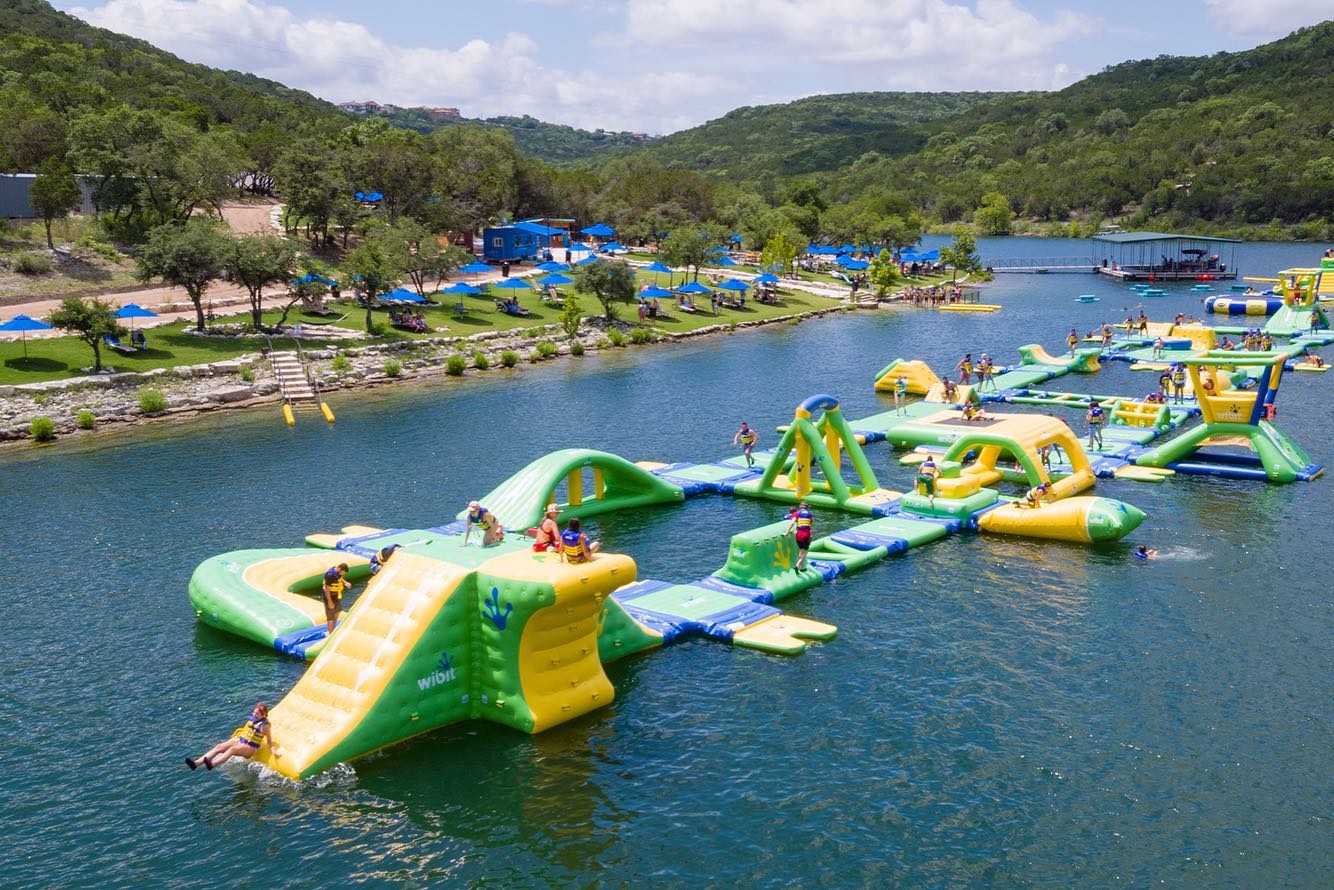 Residents of Round Rock and Leander have the great advantage of enjoying their surroundings, given all the parks, sports facilities, and trails offered. These two amazing communities provide lots of chances for everyone to remain fit outdoors by engaging in various activities. Hence there's certainly something that will suit every individual's needs.
Leander Parks
Leander Parks provides a wide variety of outdoor activities to engage in, such as swimming, camping, hiking, and fishing. Situated near Brushy Creek is Benbrook Ranch Park, which boasts its own skate park for the public's leisure within the beautiful hill country not far from Lake Travis. People looking to enjoy time outdoors can do so regardless of age due to Leander Parks' plethora of recreation options available in all their areas!
Round Rock Parks
Round Rock is home to a vast selection of parks, with more than 40 throughout the city for residents to explore. From Old Settlers Park and Memorial Park with their sports courts, aquatic facilities, and historical attractions, to outdoor spaces such as nature trails and water-based activities at Rockin River Family Aquatic Center or Kalahari Resorts – Round Rock provides something for everyone's interest in its array of park settings.
Shopping and Dining Options
Residents of Leander and Round Rock can access a wealth of shopping, dining, and entertainment options. Local businesses as well as popular chain stores provide an array of products to meet any need or desire while the region offers numerous culinary experiences for one's enjoyment.
Leander Shopping and Dining
Leander is an amazing place to work, live, and enjoy life due to its wide variety of dining choices such as Cajun cuisine, Italian dishes, or Japanese food. You can also find great places for shopping like Costco, Target, or the Red Horn Coffee House & Brewing Company plus Southpaw Brewing Co., The Dig Pub, and Cajun Skillet with Blue Corn Harvest Bar & Grill adding even more options in this excellent experience you could have here.
If you are looking forward to a night out full of deliciousness, there's always Bella Sera located around town. Otherwise, if what you want is just some snacks at local cafés, Leander won't disappoint either!
Round Rock Shopping and Dining
Round Rock is situated in a prime spot and provides easy access to shopping, restaurants, and other amenities. Residents can take advantage of the numerous options at Round Rock Premium Outlets with discounts on designer brands as well as IKEA's broad selection of reasonably priced furniture pieces and home decor items.
The vibrant downtown area adds Value for people looking for great things to do in Round Rock with its plentiful stores alongside eateries such as Longhorn Cafe serving up different cuisine choices. With both local businesses located near one another along with being close to major attractions, this city has it all when seeking out an exciting community experience that's within reach!
Employment Opportunities
Residents of Round Rock and Leander can benefit from a wide range of employment opportunities ranging from technology, healthcare, and education. These cities are home to renowned employers such as Dell, St David's Healthcare, and Round Rock – offering plenty for those seeking work-life balance in their lives. A successful job market is an essential component for any flourishing community and both the mentioned towns provide ample prospects on that front!
Leander Job Market
In Leander, citizens often travel to Austin for work. Notable employers in the city are Leander ISD, Blacklands Malt, and BLH Group. All of which provide lots of job opportunities with a mean annual compensation that is estimated at $73,000. The population growth rate projected by 2023 forecasts approximately 42,230 jobs available within the area alone, an impressive 33,5% increase from current figures. This vibrant town offers various occupations ranging from education roles up to working at local breweries thus making sure there's something suitable here no matter what you're looking for!
Round Rock Job Market
Situated between Austin and Georgetown, Round Rock is an ideal place to work thanks to the quality of life offered there as well as its affordability. Major employers like Dell Technologies and Seton Hospital bring plenty of job opportunities for residents, while the booming 2023 employment market in this metropolitan area offers even more options.
Round Rock can serve a variety of needs when it comes to seeking gainful employment with its advantageous location providing access not only locally but also into neighboring regions such as Austin or beyond. Whether you're looking for tech positions or healthcare roles – Round Rock has got you covered!
Transportation and Accessibility
Residents of Leander and Round Rock have a smooth ride when it comes to transportation. Both cities offer easy access to highways, toll roads, and public transportation options so they can easily commute around town or get out into the Austin area for some fun activities. The proximity of these two locations also means that getting from one place to another is not an issue. Allowing people living in either city plenty of opportunity for travel without the worry about accessibility problems.
Leander Transportation
Leander's location near US-183 and the Capital Metro Commuter Rail makes it an ideal home for commuters seeking easy access to Austin. The CapMetroRail features Wi-Fi, bike racks, and up-to-the-minute arrival info so passengers can plan their trips conveniently. Leander is host to the ACC San Gabriel Campus which provides students with a range of educational opportunities such as associate's degree programs, career technical education courses, or transfer programs towards four-year institutions.
Round Rock Transportation
Situated conveniently and offering easy access to highways, toll roads, downtown Austin, and surrounding areas, Round Rock is an ideal place for residents wishing to live close to the capital city. With its prime spot as a desirable location combined with impressive transportation services such as CapMetro's fixed-route bus service. On-demand transit solutions plus Round Rock Rides – an on-demand rideshare option, have something that will appeal to both families looking for suburban living along with professionals wanting proximity to Austin.
Cost of Living
Leander and Round Rock offer great quality of life, schools, housing options, and access to downtown Austin, making them desirable for those hoping to move into the broader region around the city. While living here tends to be more expensive than average (with Leander 19% pricier on its cost index standing at 119.4), it is well worth it in terms of what these cities can provide their residents with. To higher taxes and insurance costs for older residences over 1,500 square feet being roughly $ 180,000 – both communities are a perfect fit if you wish to relocate within the greater Austin area.
Summary
Ultimately, when deciding between Leander and Round Rock – both of which are flourishing suburbs in the Austin region featuring stellar school systems, varied housing choices, and nearby access to downtown Austin – it all comes down to individual inclinations. This post has outlined a variety of factors that should make your selection easier. From the small-town atmosphere offered by Leander to the liveliness of downtown Round Rock with more shopping options available.
Frequently Asked Questions
Is Leander a good neighborhood?
Leander, Texas is an ideal place to call home with its attractive ZIP code for potential buyers and excellent safety record. It's not far from Austin, making it a great choice for anyone looking to settle down in the Lone Star State.
Is Leander the fastest-growing city?
Leander has seen remarkable growth, being ranked fourth in terms of the fastest-expanding cities across America by Vintage 2022 Population Estimates from the U.S. Census Bureau. Despite not topping this list, it's still a noteworthy achievement for the city.
Is Round Rock the best city to live in?
Round Rock, one of the most desirable cities to live in according to a list compiled by NBC, including the top five fastest-growing towns across America, can be labeled as an outstanding place for its inhabitants. Indeed, Round Rock is deemed among the best locations when it comes down to choosing somewhere appropriate and satisfactory to call home.
Is Leander a good place to invest in real estate?
Leander is an attractive option for those looking to invest in real estate, given the city's diverse opportunities and booming growth trends. With a significant population increase over the past decade and prosperous economic activity, demand for housing has greatly increased making Leander a prime choice. This could be very beneficial when it comes to investing in this thriving region of Texas.
What is the average home price in Leander and Round Rock?
In Round Rock, the average home prices range from around $300k to more than $1.5 million whereas in Leander they span a wide variety of values. Both cities have distinctively different real estate markets that offer prospective homeowners diverse options for their potential new residence.