Exploring Austin Greenbelts: A Complete Guide
, Sep 4, 2023
Are you ready for an unforgettable outdoor experience in Austin, Texas? Come and discover the stunning beauty of the Greenbelt! Here you will find many trails to explore, invigorating swimming holes to dive into, and amazing rock-climbing spots, providing a wealth of ways to enjoy yourself. We've got all the information about entrances and attractions, plus tips on safety, so that your adventure is nothing but fun.
So don't forget those hiking boots or sunscreen. Now let's head out onto this incredible path through nature!
Short Summary
Explore the beautiful Austin Greenbelt with multiple access points!
Experience thrilling activities and stunning scenery, from swimming holes to rock climbing spots!
Follow safety precautions for an unforgettable outdoor adventure – practice good trail etiquette & stay informed about weather & water levels.
Austin Greenbelt Trailheads: Your Starting Points
Unleash your inner explorer and come discover the breathtaking Barton Creek Greenbelt in Austin, Texas. You'll have a range of access points to pick from when you begin exploring this lush trail, including Zilker Park Trailhead or Spyglass Entrance for starters. Check out Gus Fruh Entry Point along with Loop 360 Trailhead as well as Trails End Access!
The beautiful parks nearby offer an abundance of outdoor activities while providing spectacular views that will surely leave you wanting more. The best way to take it all in? Choose several entrance spots within the Greenbelt area and trek upstream or downstream at your own pace until you find what speaks most to you – there's no limit on exploration here!
No matter where one enters into this garden paradise, they're sure to have an adventure like no other on which their travels can take them through Gaines/Twin Falls Entrance too. Each route is not only different but captivatingly so. Make plans today for a trip around the eternally flourishing Barton Creek Greenbelt!
Zilker Park Trailhead
Located near the Barton Springs Pool, Zilker Park Trailhead is ideal for those just getting into Austin's Greenbelt. With easy access to street parking and a flat trail that will provide an introduction to what lies ahead on the Violet Crown Trail southward onto Gaines Creek Greenbelt, it offers something enjoyable even for downtown dwellers looking for a gentle excursion close by. The proximity of the well-known pool makes this access point one not to be missed!
Spyglass Entrance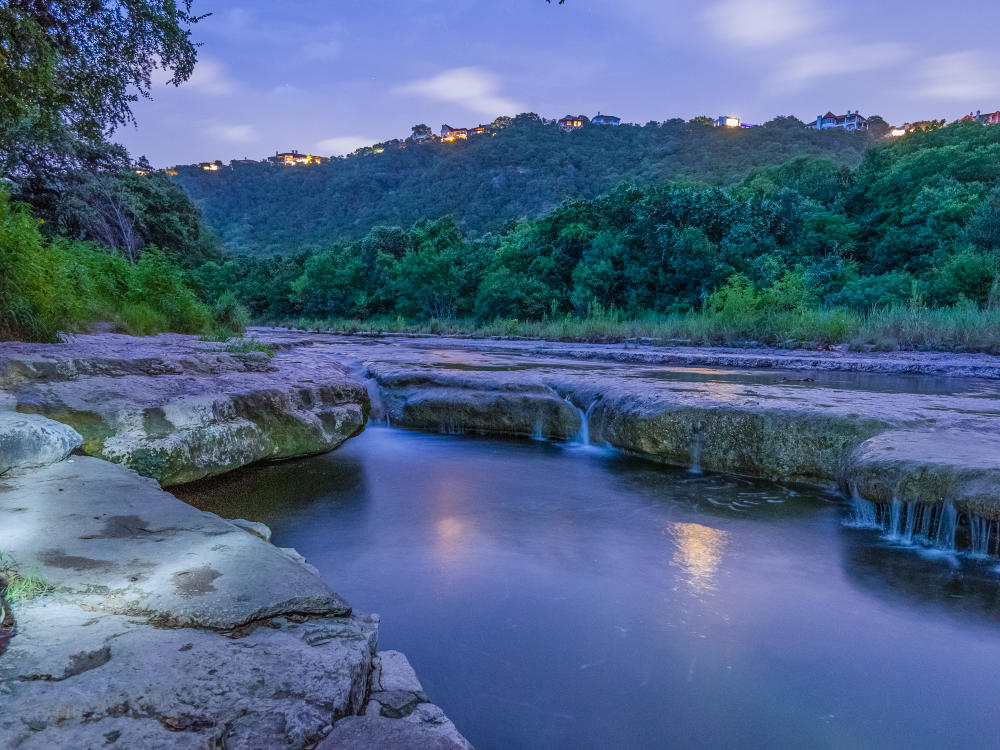 For those seeking an accessible entry point to the beloved Barton Creek Greenbelt, Spyglass Entrance offers all that and more. Just off 1601 Spyglass Drive lies a world of activities for adventure-seekers including swimming in Campbell's Hole—a crystal clear lake with splendid views—or rock climbing up Seismic Wall or Enclave at the Barton Creek area. This trailhead is particularly popular among locals and visitors alike due to its diverse range of recreation opportunities and convenient location.
From picnicking beneath shady trees to bird-watching by way of scenic hiking trails, you are sure to find something entertaining during your visit to this entrance!
Barton Hills Access
If you're looking for the perfect place to experience both a picturesque hike and dive into some refreshing water, then Barton Hills Access is where your Greenbelt adventure should start. Reachable from Barton Hills Elementary School, this entrance allows access to Campbell's Hole (an inviting swimming hole enjoyed by families) as well as multiple trails on either side of the creek like the popular Barton Creek Trail.
No matter if it's taking a swim in its alluring waters or traversing its lush terrain through hiking paths, these Greenbelt entry points are nearby Bartons. Hill will make sure that your journey has something special every step of the way!
Gus Fruh Entry
For those looking for a quiet and private experience within the Austin Greenbelt, the Gus Fruh Entry is nestled in an ideal residential neighborhood. This access point offers breathtaking limestone bluffs to climb up, crystal clear water in its swimming hole, as well as thrilling rope swings that will leave you feeling invigorated after experiencing them all.
Whether it's dipping into the tranquil pool of Gus Fruh or taking on one of its many climbing walls with skillful movements, this magnificent spot provides visitors not just thrills but also peace away from city life's bustle and noise.
Loop 360 Trailhead
The Loop 360 Trailhead is a main entry point to the Austin Greenbelt and it features great things such as convenient parking, awesome climbing sites plus stunning sights. Regrettably though, owing to its closeness to the Capital of Texas Highway, noise can be an issue at times here.
Don't let that stop you! Here one can reach some of the most mesmerizing aspects on offer in this park, Seismic Wall being a very popular spot for rock climbers especially. So if what you are searching for is an access point where there's plenty going on then Loop 360 Trailhead needs serious consideration by all means!
Gaines/Twin Falls Entrance
For an incredible adventure, visiting the Gaines/Twin Falls Entrance is a must. Located only a short distance from Twin and Sculpture Falls, this popular access point provides bikers, runners, and hikers with amazing terrain full of natural beauty. As well as limited parking options for those wanting to explore its captivating waterfalls and swimming holes.
Exploring Austin Greenbelt through the stunning views offered by this entrance can be an unparalleled experience that should not be missed. With breathtaking scenery, it's easy to see why so many outdoor adventurers are drawn here every year!
Whether you're looking for thrill-seeking mountain biking trails or peaceful swimming spots – accessing them all starts at our very own Gaines/Twin Falls Entrance. The perfect destination spot for anyone ready to discover what makes nature so special in central Texas.
Trails End Access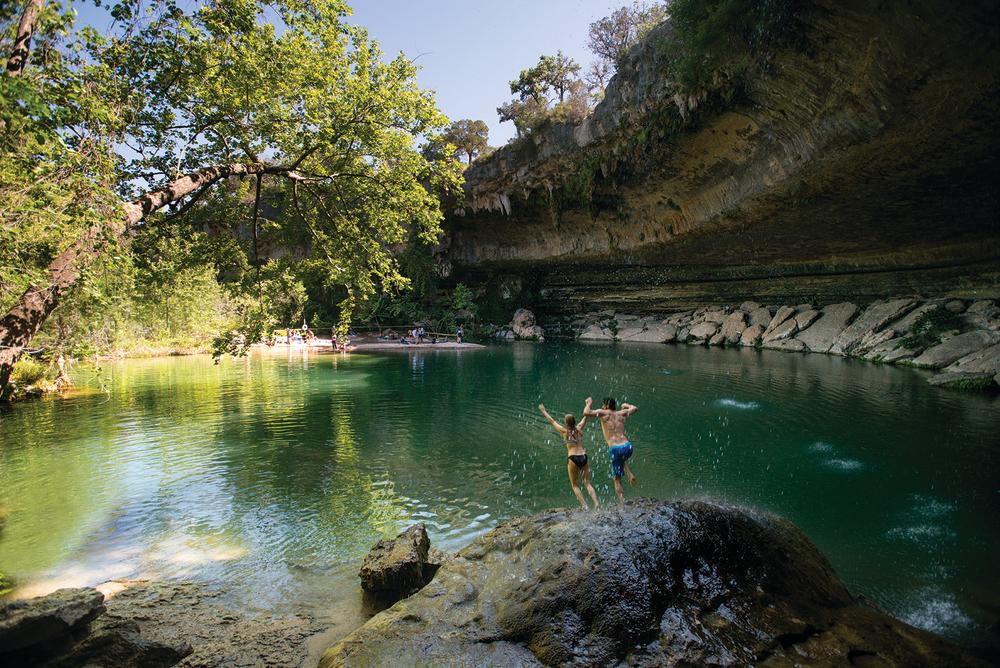 The entrance to an unforgettable experience, Camp Craft Road's Trail End Access Point is the starting point for adventurous mountain bikers and trail runners. Challenge yourself by conquering the Hill of Life with its steep slopes and rugged trails then enjoy a tranquil moment at Sculpture Falls as you take in stunning views. This access offers unique experiences that will leave all who venture to feel exhilarated and refreshed! Mountain biking or running on these routes provides Austinites with exciting opportunities to explore nature while also getting active outdoors – so get out there and start your journey from this fantastic access point!
Exploring the Greenbelt: Popular Attractions and Activities
Exploring Austin's Greenbelt brings a myriad of fun experiences for anyone, no matter the interest or level of skill. From thrilling climbing sites and serene swimming spots to abundant wildlife sightings – every activity is sure to impress all visitors alike! Let us dive deeper into some popular attractions this beautiful site has in store:
From exciting swimming holes that entice adventurers seeking an invigorating swim session among stunning natural surroundings, to daredevil-approved rock walls perfect for climbers looking to push their limits. There's something unique awaiting everyone within these lush grounds. You just need to decide what suits your interests best!
Swimming Holes
Nothing can beat the feeling of taking a plunge into one of Austin Greenbelt's renowned swimming holes on an especially hot summer day. Take your swimsuit and make some splashes in these crystalline watery gems, such as Twin Falls, Sculpture Falls, or Gus Fruh's Hole for a tranquil retreat from the sun. No matter which you pick. Each spot has its own charm that cannot be matched! Campbell's is Campbell's. Hole is another perfect destination to immerse yourself in nature while getting cooled off by fresh waters.
Climbing Areas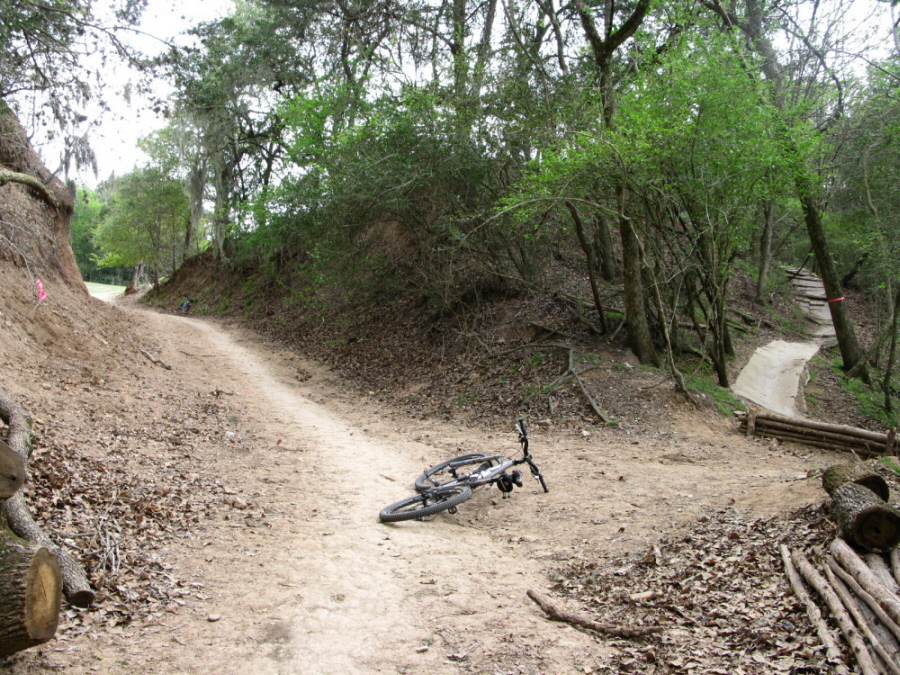 If you're looking for an action-packed escapade, the Austin Greenbelt has a variety of exhilarating climbing walls to choose from, perfect for both seasoned climbers and newbies. There are quite a few fascinating places in the area that offer challenging climbs: Barton Creek Greenbelt, Beehive Wall, Seismic Wall, 5.8 Sanctuary; Kirk & Alvin's place, New Walls district, Gus Fruh as well as Urban Assault Wall. You can experience all this while enjoying breathtaking views of the natural beauty of Austin! So why not put on your climbing gear and let yourself be taken away by this incredible journey within the Greenbelt?
Scenic Spots and Wildlife
The Austin Greenbelt is a paradise of natural wonders and diverse wildlife for those looking to explore the outdoors. Hiking along its trails, you will encounter breathtaking scenery, stunning wildflowers, and an array of animal species waiting to be discovered. Birdwatchers, nature photographers, or just anyone who wants a taste of outdoor beauty can make use of this amazing place that offers so much potential for exploration! So grab your gear and immerse yourself in all the mesmerizing sights and sounds that await on these enchanting pathways – one could almost forget they're still in Texas!
Navigating the Greenbelt: Tips and Safety Precautions
Prior to visiting the Austin Greenbelt, it is essential to plan accordingly and be mindful of some basic precautions for an enjoyable experience. Following key guidelines such as trail etiquette, being conscious of weather conditions, observing good health habits, and maintaining hygiene standards will ensure a pleasant trip into nature's great outdoors.
Before starting your trek on any trails in this area, make sure that you are well-informed regarding climatic conditions so as not to endanger yourself or anyone else involved during the visit. Pay attention also to respecting other people while using these paths by keeping noise levels down, leaving pets when necessary, helping with picking up trash left behind even if it is not yours, and maintaining sanitary practices whenever possible All guarantee a safe memorable journey.
Trail Etiquette
Exploring the Austin Greenbelt can be a wonderful experience for everyone, as long as you follow trail etiquette. Sticking to designated trails is essential in order to avoid erosion and all dog owners should ensure their pet stays on a leash at all times. It's important that slower users of the trail are given priority over those who may wish to speed along. Also, no fires or open flames (except where allowed) should occur during your visit. By respecting other visitors and following these guidelines, we help maintain the beauty of this outdoor spot so that future generations will also enjoy its wonders! So before setting off on your adventure remember to practice good trail etiquette and always act responsibly while outdoors.
Weather and Water Levels
Making sure to stay up-to-date with the weather and water levels of the Barton Creek Greenbelt is key for a great trip. Since rainfall has an effect on these conditions, it's important to keep tabs on any forecasted changes that might come along. On top of this, you can head over to Austin City's website where they post updates about Barton Creek's water level which will let you know if your favorite swimming hole or trail is available or not.
Keeping track of all this information ahead helps plan appropriately so there won't be any unnecessary risks taken nor surprises spoiled when visiting the Greenbelt! Always remember: Check out what nature has in store before heading out, preparation makes for exceptional outdoor adventures!
Health and Hygiene
Making sure that you stay hydrated and hygienic is key to getting the most out of a visit to Austin's Greenbelt. Facilities such as restrooms and water fountains are available at Zilker Park Trailhead and 360 Entry Point, but it would be wise for explorers to bring along their own bottles of water, hand sanitizer, or any other personal items necessary for cleanliness in case those spots have limited supplies. To guarantee an enjoyable experience outdoors, it's important not only to bring these essentials with you on your hike. But also be mindful of your health overall by having regular breaks during long walks under direct sun exposure.
Summary
The Austin Greenbelt is the perfect spot for an outdoor excursion. Everyone will find something that they enjoy, whether it's thrilling climbing areas and swimming holes or just taking in the scenery of this incredible urban paradise. There are numerous trailheads and access points allowing you to customize your journey through its stunning landscape! So get ready, pack up your gear, and explore all that nature has to offer on a unique adventure through Austin Greenbelt.
Frequently Asked Questions
Where do you enter the Barton Creek Greenbelt?
Head to the Capital of Texas Highway (Loop 360) for the main access point to the Barton Creek Greenbelt! Ample parking can be found here and you can use this trailhead to reach Twin Falls and Sculpture Falls a few miles away.
Additional parking is also available at Zilker Park's Barton Springs. Experience nature and adventure today!
How much does it cost to go to the Greenbelt trail in Barton Creek?
Take a trip to the greenbelt of Barton Creek and be mesmerized by its stunning views. For nonresidents over 12 years old, there is an entrance fee of $10 per person while each dog will cost $5. Explore this naturally majestic area that offers tranquillity from the busy city life as well as chances to spot wildlife!
Where can I swim in Greenbelt Austin?
Are you in search of a place to experience nature and take a refreshing dip? Look no more than the Barton Creek Greenbelt! You can go for either an energetic swim or simply drift along. It's the perfect spot to chill out.
How long is the Austin Greenbelt?
Experience the best of Austin by visiting the Barton Creek Greenbelt, a hidden 7.5-mile gem! Hiking and biking along this creek is not only exciting but offers plenty of opportunity for conquering challenging climbing walls. Let your adventurous spirit take flight on one exciting day trip to such an extraordinary destination!
Does Austin have a Greenbelt?
The Barton Creek Greenbelt offers a unique 803-acre outdoor recreational experience, featuring 7.5 miles of trails along the banks of its namesake creek and climbing walls ideal for adventure seekers. This green oasis is located in South Austin, providing hours worth exploring!