How to Design Your Own Custom Real Estate Website
Eric, Nov 3, 2022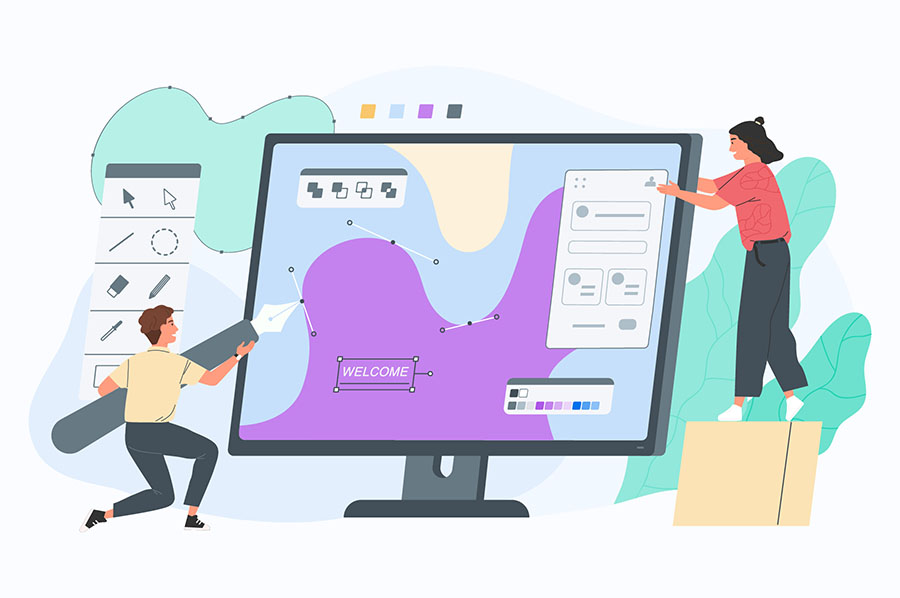 Having a website has become a staple requirement for any business. In the modern, digital age, a website is often the first place that people find you and the first interaction that potential clients have with you and your brand. It's no different for the real estate industry, where a custom website can introduce potential sellers to who you are and how you work, and potential buyers can search through your properties to find their perfect match.
The real estate world is one with high levels of competition and very few ways to differentiate yourself from the rest of the market, making your website a great place to show potential clients why you are their best choice.
Despite the importance of building a great website, many agents try to DIY their websites to save on costs. While building a website through a professional can be costly, the long-term benefits are worth it. A truly custom real estate website can help you generate new leads, attract clients, and sell your listings faster. While doing it yourself will get you a website, the look, feel, and functionality of the site are what will set you apart from other agents operating in your area.
---
What to Consider When Designing Your Custom Real Estate Website
There are a lot of decisions that you'll need to make as you go about designing your custom real estate website. While you'll need to make decisions about how your website works, what it looks like, and how potential clients interact with it, your first decision will be a practical one: who is going to build it for you and how? For this decision, you have two options: using a single company that will do all the work for you or using multiple contractors that each specialize in a specific part.
Using a Single Company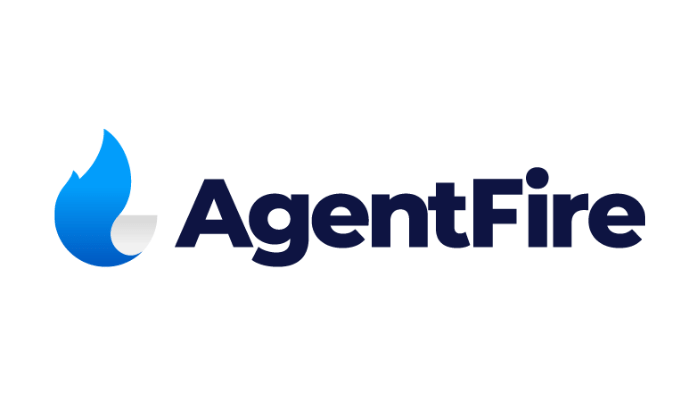 Some companies or agencies offer a full, in-house package that does every component of the website development for you. Companies like Sierra Interactive, Luxury Presence, Agent Image, and AgentFire can help you build your website from the bottom up. If you're considering using a company like this, here are the things you need to know before you make a decision:
Pros of Using a Single Company
You have one source and contact for the entire design process

When you use an agency or single company to build your website, you're usually put in touch with a single agent who will stick with you throughout the design process. While the company will have several experts on its team – from graphic designers to web developers – you'll usually only have to work with one person.

Working with one person saves you time and effort from an administration perspective, which opens your time to carry on with the other aspects of your business – like selling properties. Working with a single contact person also means that they'll get a good sense of your brand and style, and you won't need to carry on explaining these to multiple people as you work through new components of your website design. Instead, this person will deal with everyone else on your behalf.

You can look at their track record to see how they've performed with other real estate clients

Some custom web design agencies – like those mentioned above – specialize in real estate websites, which means you can ask for their performance indicators on websites they've developed for previous real estate clients. Seeing their track record in the industry is invaluable information that can tell you whether the investment is going to be worth the risk.

You can also ask to see feedback from previous clients so that you can hear what other agents thought about working with the company, allowing you to find out whether the company will be a good fit for you and your business.

They will have a set of best-practice integrations to add to your site

If the company has previous experience in real estate, it will most likely have a set of integrations that it can offer to your site. With a long list of possible integrations available, an experienced company will know which integrations are important for your needs and which may not add as much value.

Whether it's integrating sales updates, social media management, or your calendar – a company with real estate experience will know what to include, where, and how it should be rolled out and managed. This can save you time and money by making sure that the right integrations are incorporated in the best way possible from the start, without you needing to experiment to figure out what will work best.

Many have proprietary technology built specifically for real estate

Agencies that specialize in real estate websites might have proprietary technology that's specifically built for the real estate industry. These technologies can give you an advantage over other real estate agents who've built their websites themselves.
Cons of Using Single Company
Single companies can be slower and more expensive

Because they take on a lot more work and have more moving parts to manage, single companies and agencies can be slower to design and complete your website. While you save time in managing multiple vendors, the agency itself has to take on the time in managing the project among their other work, which can slow down the process.

In addition, because you're not dealing directly with the different people who are producing each component of your website, there may be some delays as the agent that you're working with has to communicate changes and ideas between you and the professionals who are actively completing the tasks.

The agency will also likely charge a premium for managing the project, which can make it more expensive than hiring contractors individually.

Monthly fees are often high

With any website, there are set-up fees and monthly fees. While agencies and in-house companies might offer more comprehensive packages, their basic monthly fees are also likely to be higher than if you were to find a website hosting contractor on your own.

There are some platform limitations

Agencies and in-house companies often have a scope of work they are willing to produce, without taking on any additional tasks or customizations. If you have a unique idea for an integration on your website or a platform feature, then using an agency can sometimes prevent you from adding these integrations if it's not something they are used to working with.
More Reading
---
Using Multiple Contractors
While there are many positives to using an in-house company for your website development, many real estate agents and brokerages prefer to go the route of hiring specific contractors for different roles in developing their websites.
Using several contractors can get your website up and running quicker and may work out cheaper, while also giving you the flexibility to choose contractors that meet your exact needs at each step of the way. If you do decide to go this route, you'll get a truly bespoke website that is fully customized to your needs.
Should you choose to go this route, these are the vendors and contractors that you'll need to find and work with to get your website up and running:
Graphic designer
Web designer
Web hosting
IDX vendor
CRM vendor
---
Graphic Designer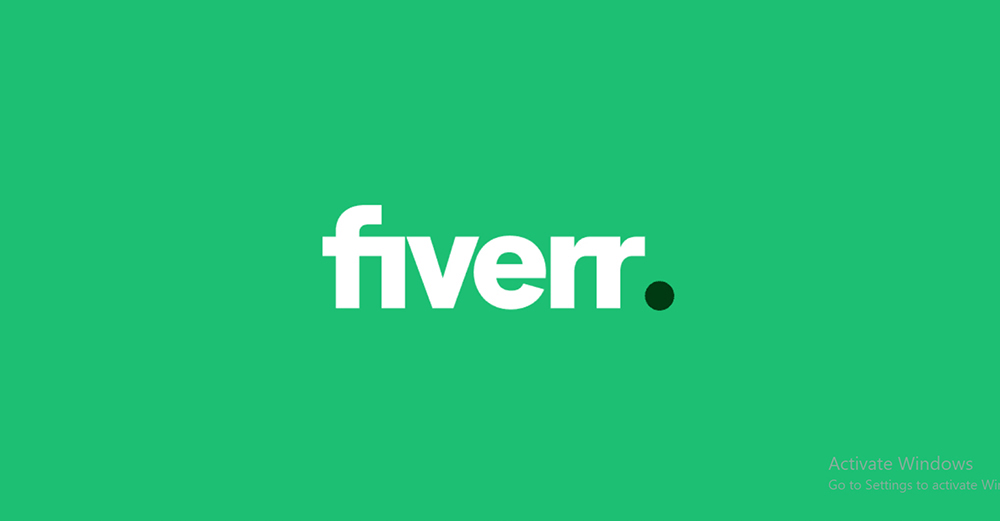 Working with a graphic designer is one of the most rewarding parts of building your website. You'll work with a graphic designer to create your brand identity – from your logo to icons and images etc. There are several ways you can find a good graphic designer, and prices vary widely depending on the experience and qualifications that the person has. A common way of finding a graphic designer is to use a freelance site. Websites like 99designs, Upwork and Fiverr all have freelancers that can work on your project at a range of price points.
The great thing about using sites like these is that you can see online reviews and ratings from other clients who've used the designers before, as well as see examples of their previous work. Make sure to consider style, reviews, and price when choosing a graphic designer.
---
Web Designer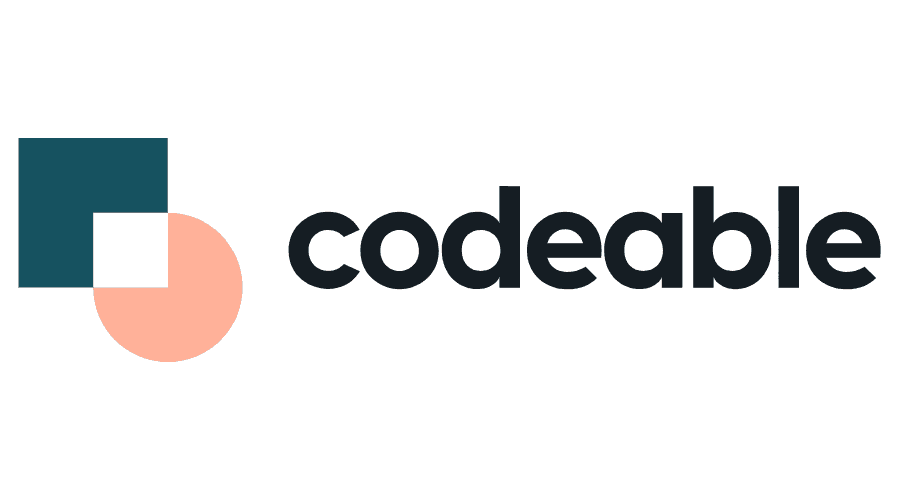 Web designers are the people who will build your custom website. You'll have to provide them with the images, logos, and content that you want your website to have, and they'll make your vision come to life. These are also the people who will add in any integrations that you want, and make sure that your website works the way that you want it to. Upwork, Codeable, and Guru are great places to look for freelance web designers.
Before you choose a web designer, take some time to identify what you want your website to look like and the functionality you want it to have. You don't need to know all the details – that's what the experts are there for – but it's a good idea to explore some real estate websites and collect some ideas that the web designer can work with to streamline the process.
More Reading
---
Web Hosting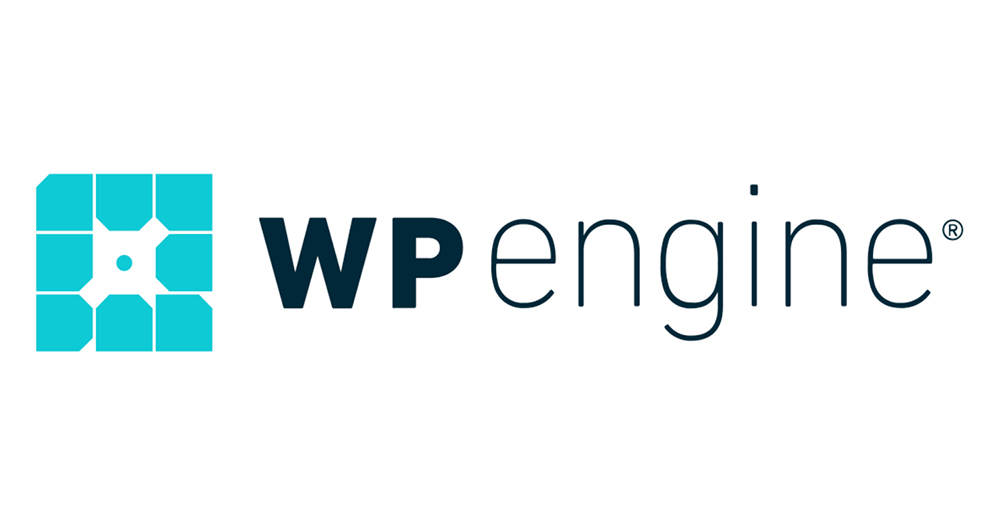 Once you have your logo done and your custom website designed, it needs to be visible on the internet. That's where web hosting comes in – you need to pay a fee to rent or buy space on the World Wide Web to ensure that your website is live on the internet.
Web hosting packages vary greatly but it's best to choose a premium package that includes security and backup features so that the content on your website remains secure. This is especially important if you're going to use your website to gather data, such as email addresses and other contact information for potential clients.
While it might sound simple enough, web hosting can become more complex if your website has any integrations or plugins that give it extra functionality. Many of these features get frequent updates to ensure that they perform optimally, but these updates need to be managed. When you're choosing a web hosting package, you should consider one that includes managed web hosting so that your site stays up-to-date and functioning at its best.
If you're using WordPress to develop your website, we recommend WP Engine for all your web hosting needs. If your site has a lot of customizations, InMotion Hosting is a great option to go for, and if you're a bit unsure about all things internet-related, HostPapa is a great solution for those who need extra support.
---
IDX Vendor
IDX, which stands for "Internet Data Exchange", is like Google for your website. It's the system that allows clients to visit real estate websites and see up-to-date information on available properties and listings.
Of course, this is the biggest reason why potential clients come to real estate websites, so finding a good IDX vendor is essential to building a good, usable, and reliable website. There are a ton of IDX vendors out there, so it's important to review their packages carefully and make sure that you know what you're paying for. It can be daunting to sift through all the tech terms to understand what's on offer but taking the time to do it right is worth it. Some IDX vendors that we recommend are iHomeFinder, ShowcaseIDX, BoomTown!, and RealGeeks.
---
CRM Vendor
CRM, or customer relationship management, is a crucial part of your website. It's the integration that will take the leads your website generates, and organize and store them so that you can use them in the future. It's a tool that will help you manage your time and leads so that no one gets forgotten and you don't lose out on any potential opportunities.
CRM is such a critical technology, that we've written an entire article on the best CRM options for real estate! When you're looking for a CRM vendor, make sure to give some thought to the most important things you need your CRM tool to accomplish and how many agents need to use it so that you can find the best tool for you.
Having your own custom real estate website is vital to setting your business apart from your competitors. When you start designing this website, you'll need to choose between using a single company or multiple contractors. While a single company will lessen your administrative work and might get you the use of unique software, using multiple contractors will allow you to get a truly custom design where you have full control over each aspect of your website.