Is a Home Warranty Worth It in 2023?
, Sep 1, 2023
This guide is designed to help you decide whether buying a home warranty fits into your plans. It offers detailed information on the costs, coverage, and other alternatives of home warranties so that you can make an educated decision.
Key Takeaways
Understanding the coverage offered by home warranty providers is essential for getting value and protection.
Home warranties provide for the repair or replacement of specific items due to normal wear and tear, while homeowners insurance covers structural damage & loss of possessions.
Alternatives such as building an emergency fund, relying on manufacturer's warranties, and performing preventive maintenance can also offer financial security & peace of mind.
Understanding Home Warranties
Home warranties are service contracts that give protection from unexpected repair costs relating to major appliances and home systems. Homeowners, particularly those with older houses or limited funds for emergency repairs, may find this type of coverage very beneficial.
To make sure that you get the best out of your investment while receiving complete security against unexpected maintenance expenses, it is important to read all terms and conditions in great detail before opting in with a particular warranty provider.
What is a Home Warranty?
A home warranty is a service agreement that secures the repair and/or replacement of particular home systems and appliances if they are given out due to regular use. Different from homeowners insurance, which covers damages or theft. This kind of contract focuses on keeping your house's apparatuses functioning correctly. This can bring assurance and economical cover for owners, particularly first-time buyers who may be unfamiliar with maintaining their homes properly. Home warranties also present protection against any potential problems caused by normal wear and tear in systems and devices inside the dwelling place thus giving inhabitants an ultimate peace of mind knowing their investments are safe even after many years have passed.
Home Warranty vs. Homeowners Insurance
Home warranties and homeowners insurance can both provide security for a home but serve different functions. Home warranty plans cover repairs or replacements of specific items like appliances and systems, while homeowner policies are there to protect the structure from unexpected calamities as well as loss of possessions.
To put it differently, while a home warranty safeguards your house operations, an insurer guards you against financial challenges arising out of disasters.
Home Warranty Coverage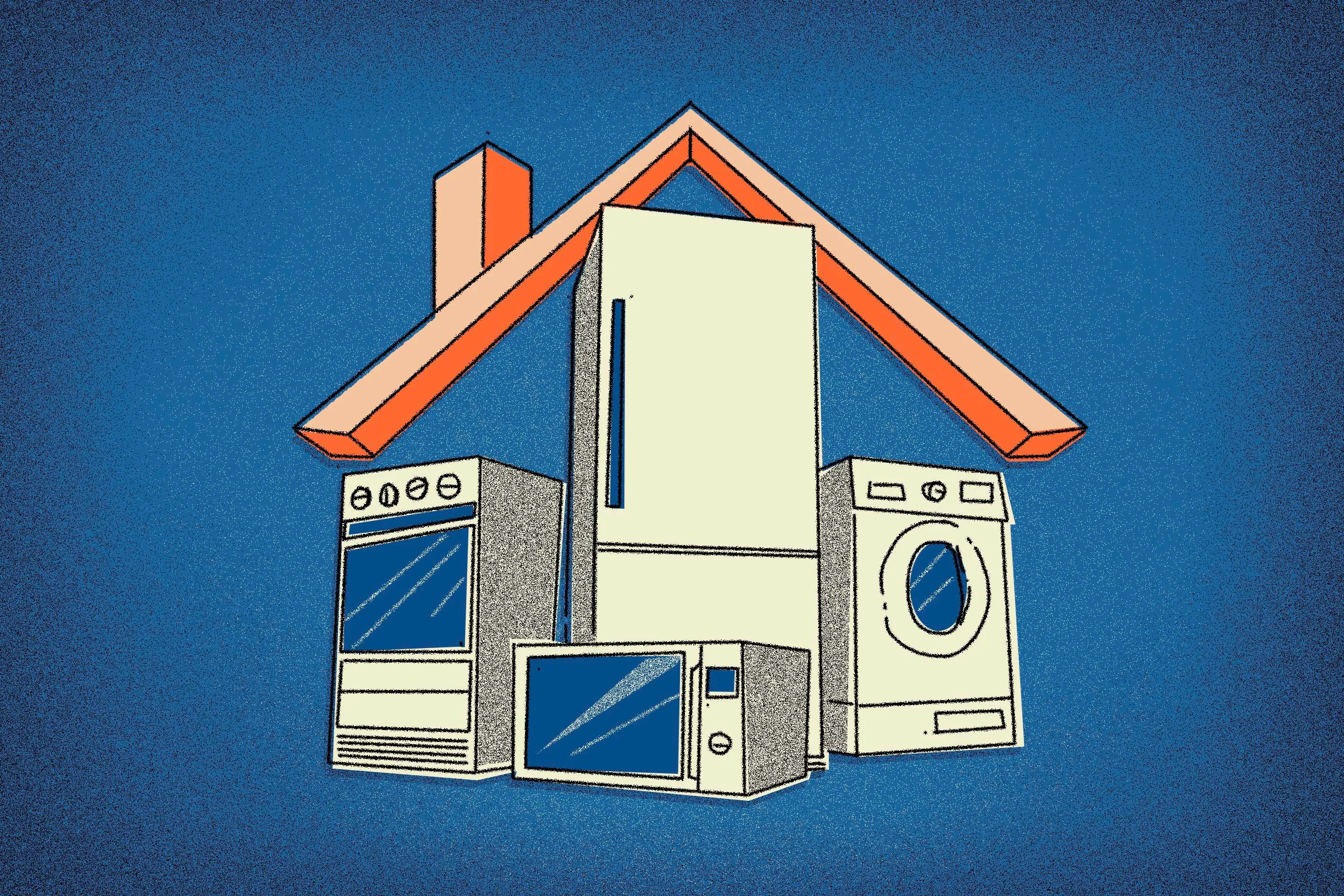 Knowing what is included in your home warranty plan and considering beneficial optional coverages for full protection is essential. Home warranties, otherwise known as home warranty cover, encompass two primary areas: major appliances and systems. With Add-on possibilities accessible if desired.
Major Appliances
Home warranties provide homeowners with peace of mind and the assurance that any major appliances, such as refrigerators, washing machines, ovens, and dishwashers, are safe. Air conditioners or water heaters may be repaired if they break down. In particular, these vital pieces of equipment play a huge part in our lives on a daily basis, so being able to access an assured repair technician is key to avoiding extensive inconvenience and disruption should something go wrong. Home warranty plans act as a safety net for homes by reducing stress levels that can result from appliance breakdowns.
Systems Coverage
Home warranties provide protection for major appliances, as well as the essential components of a home's systems such as HVAC, plumbing, and electrical. It is important to be aware that coverage may have restrictions or exclusions associated with it when protecting these elements of your house. Understanding all aspects of what is included in your warranty plan should not be overlooked. Replacing any one of these vital parts could result in costly expenditures unless they are covered by an appropriate agreement.
Optional Add-Ons
When it comes to home warranty companies, analyzing the costs and benefits of these extra coverages can be essential. Such added protections could prove especially valuable for those with luxurious or expensive items that may otherwise cost a lot to restore or purchase anew. These optional services usually include things like pools, spas, as well as supplementary devices on your property.
Examining every aspect of a particular home warranty plan is crucial prior to signing up for one.
Home Warranty Costs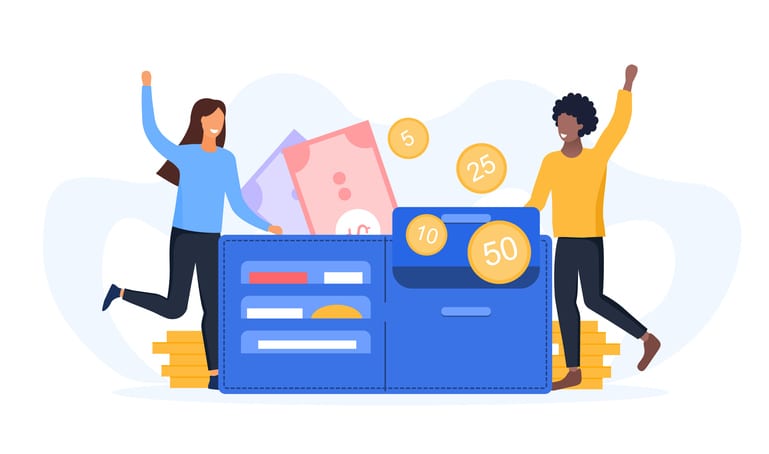 Evaluating whether a home warranty is worth the investment involves examining its associated costs, such as annual premiums, service call fees, and trade call expenses. These can vary depending on where you live and your chosen coverage level or provider.
Taking time to understand how these charges relate to their provided coverages will help determine if a home warranty is valuable for you financially.
Annual Premiums
The cost of home warranties for one year can vary greatly, from $275 to as much as $1,425. Most providers require that this fee be paid all at once in order to secure the coverage being sought. It is imperative that homeowners compare rates and offerings between different plans and insurers so they have a clear understanding of what offers them the greatest value for their money with regards to home warranty costs.
Service Call Fees
When evaluating the expense of a home warranty, one must take into account service call fees which are charged for each repair technician visit. These charges usually range from $75 to $125 per appointment and cover both the cost of being called out and any required diagnostic work. Commonly referred to as 'service call fees', they represent an essential factor in understanding overall expenses associated with this type of plan.
Trade Call Fees
When looking at the cost of a home warranty, it's important to factor in trade call fees and additional charges associated with specific repairs and replacements. They can vary based on the type of issue that needs resolving, as well as who you've hired for the job. Plumbers or electricians might incur different charges than other tradesmen. To be charged these extra fees is normal when making a service request from any kind of professional worker.
Choosing a Reputable Home Warranty Company
When looking for a reliable home warranty provider, it is important to check out their BBB rating and customer feedback. Take the time to investigate which service providers they have access to in order to ensure you get the best possible coverage and assistance.
Better Business Bureau Ratings
When selecting a home warranty provider, the Better Business Bureau (BBB) ratings should be closely evaluated and checked for updates. A or A-plus ratings are ideal. This will give an indication of how reliable they are in terms of reliability, trustworthiness, and customer satisfaction levels. It's important to keep track of fluctuations since these can happen over time.
Customer Reviews
When researching a home warranty company, be wary of false or biased reviews on the internet. Rather than putting your trust in these sources, it is better to obtain information from reliable and neutral websites as well as get recommendations from individuals you know so that an accurate representation can be found regarding their performance and customer satisfaction.
Service Provider Network
It is very important for a home warranty provider to have an extensive service network in order to guarantee that customers can find reliable contractors and efficient repairs. To make sure you select the best option, investigate the company's services available, how many providers are located nearby, and how long it will take them to attend to your request. By doing this research into their network of suppliers, you will ensure you're getting exactly what meets your needs from the chosen warranty provider.
When to Consider a Home Warranty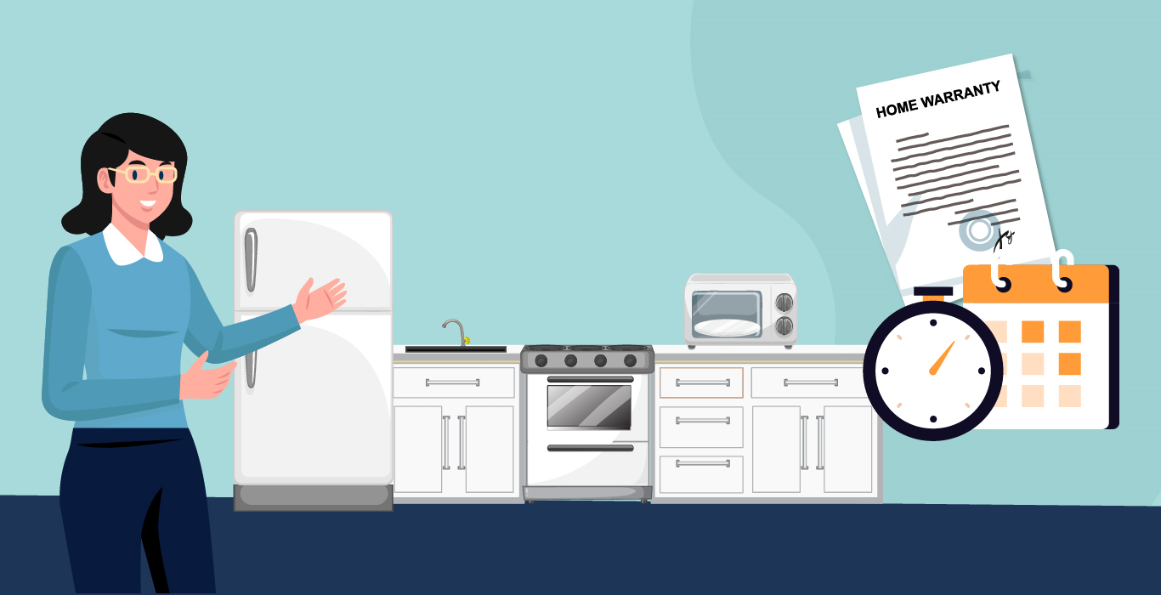 Home warranties can be a great asset to particular homeowners, especially those with aging residences or insufficient emergency money reserves. This type of warranty gives them coverage and the ability to utilize professional assistance for any replacements or repairs needed on items that are included in the plan—allowing peace of mind against unpredictable expenses. It ensures they have protection from costly repair bills should anything go wrong unexpectedly.
Older Homes
For older houses with aging devices and systems, a home warranty can be beneficial in providing protection from unexpected repair or replacement costs. It serves as an invaluable security net since these properties are more likely to encounter problems related to wear and tear. Plus, it gives homeowners access to experienced help when needed.
Limited Emergency Funds
Home warranties provide peace of mind for those with limited resources available to cover potential repair costs. Instead of stressing over dipping into their emergency funds, homeowners can rely on the coverage that a home warranty plan provides against sudden expenses related to covered items. It is important for individuals considering such protection plans to understand how home warranty companies decide what and at what cost they are offering, so as not to get any unpleasant surprises down the line.
By taking advantage of this type of protection, residents don't have to worry about unexpected repairs financially and are able to concentrate on more crucial aspects of life instead.
Peace of Mind
Home warranties offer homeowners reassurance that they have an accessible means to receive professional assistance with repairs and replacements of items covered by the policy. This is especially useful for novice house owners who do not specialize in home improvement or those feeling overwhelmed when it comes to looking for a trustworthy contractor.
Such protection gives them financial security from any unforeseen expenses related to repair costs, which are typically included under their warranty coverage. Homeowners can rest easy knowing that there is help available should anything need repairing at an affordable rate thanks to home warranties!
When to Skip a Home Warranty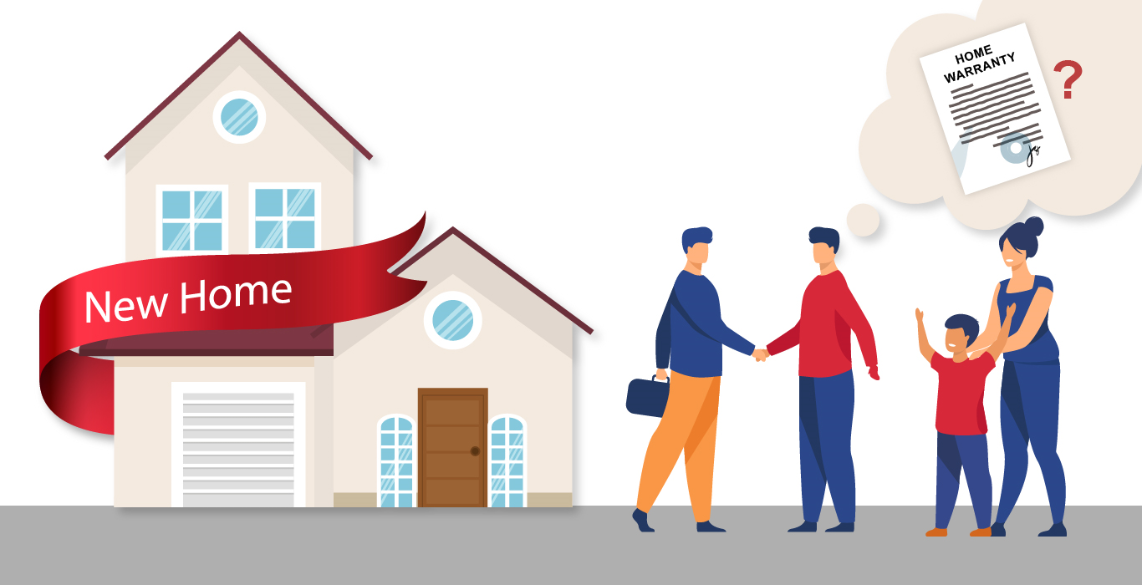 For some homeowners, obtaining additional coverage through a home warranty may not be necessary. This could include those who have recently acquired homes or appliances and also when regular maintenance is performed or existing warranties are in place. Nevertheless, for many people, this type of extra protection can offer significant benefits to their overall peace of mind with regard to various repair issues that may arise later on down the road.
New Homes and Appliances
Manufacturer's warranties that come with new homes and appliances typically offer more extensive coverage than a home warranty, reducing the need for extra expenses. Yet despite this, there are still scenarios in which it could be helpful to get one. As an example, if something is not covered under the manufacturer's policy, then getting a home warranty might provide adequate protection.
Regular Maintenance
Maintaining home systems and appliances regularly can help recognize issues and prolong their life expectancy, which may make a home warranty unnecessary. Taking proactive measures to sustain your house allows for potential problems to be spotted early on and avoids the requirement of extra protection.
Existing Warranties
Before you decide to invest in a home warranty, look into the warranties already provided on your appliances and systems. You can avoid any redundancies by depending on existing coverage, which will assist with saving money over time. Make sure that all useful pieces of information are maintained. Only reword expressions while keeping the same tone across two paragraphs – maintaining keywords such as 'appliances' and 'systems'.
Home Warranty Alternatives
A home warranty may not be the best choice, but there are other ways to obtain peace of mind and financial protection for systems and appliances in your home. Building an emergency fund, using manufacturer's warranties, and conducting preventive maintenance on essential equipment can all prevent unexpected repair costs without needing a home warranty.
Building an Emergency Fund
Creating an emergency fund is a great way to be prepared for any unexpected repair or replacement costs that may come up, and can provide you with peace of mind. Setting aside some money each month will build up your financial safety net so that if anything comes along out of the blue, you'll have enough in reserve to cover it, leaving no need for additional home warranties.
Manufacturer's Warranties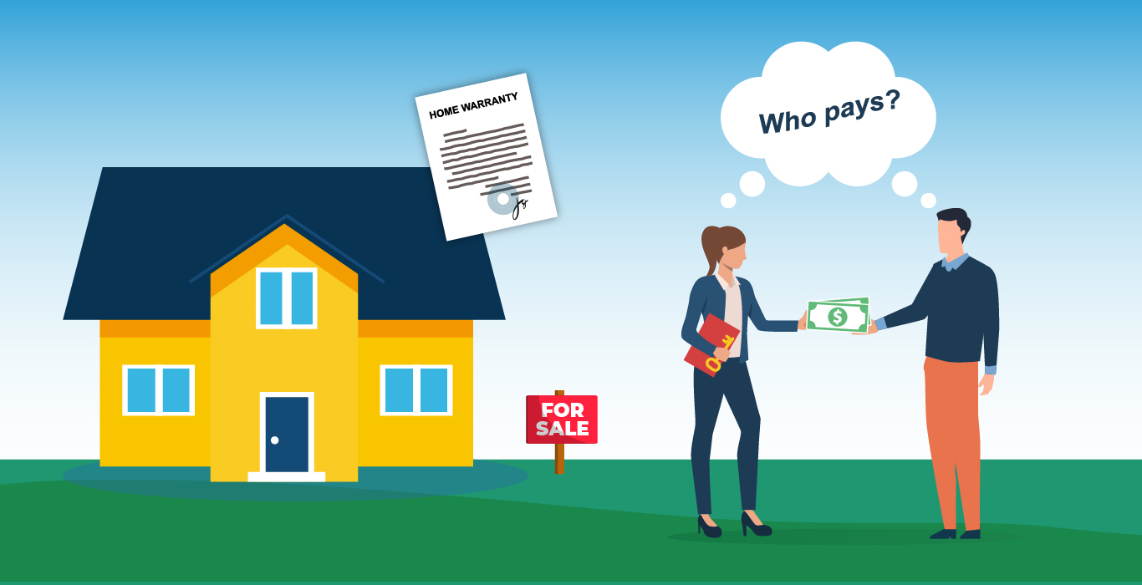 Having a manufacturer's warranty on appliances and systems may mean there is no need for a home warranty, as it offers more all-encompassing protection at lower costs. If this isn't the case, then this isn't the case. Then signing up for a home guarantee could be seen as an effective option. It can provide assurance that costly repairs or replacements will not have to be faced alone if something goes wrong with your equipment.
Preventive Maintenance
To ensure that home systems and appliances remain in optimal condition, performing regular preventive maintenance is a great way to prolong their life cycle. By proactively taking this approach, issues can be detected early on. Thus saving you money with repairs while also giving you peace of mind.
Summary
Ultimately, a home warranty can provide protection and peace of mind from unexpected repair expenses for some homeowners, making it an advantageous investment. Before investing in such coverage one should consider their personal circumstance alongside the costs associated with the policy as well as potential alternatives to ensure that they are making the best decision that suits them and guards their house properly.
Frequently Asked Questions
What is typically included in a home warranty?
A home warranty plan is designed to protect the items in your house such as major appliances, electrical wiring and plumbing, heating/cooling units, doorbells, garage door openers, and ceiling fans due to normal wear. It offers protection for any other home appliance you may have that is prone to regular deterioration.
How much do home warranties typically cost?
When planning for a home, one must take the cost of obtaining a Home Warranty into consideration – prices range between $300 and $600 annually with extra service charges ranging from about 60 to 100 dollars per visit. These can become costly over time, so it is critical to read through all conditions in any contract before signing off on them. Pay particular attention to the fine print as this may contain clauses you might not have considered or known beforehand.
Is there a lawsuit against Choice Home Warranty?
Tracy Atkinson has filed a lawsuit against Choice Home Warranty (CHW) for allegedly breaching the Telephone Consumer Protection Act. According to the plaintiff, CHW made seven phone calls to her cellular device without consent. The TCPA is a federal law prohibiting companies from calling mobile devices unless given permission by users.
How long does a home warranty last after purchase?
When it comes to home warranty plans, coverage typically commences after a thirty-day waiting period so that preexisting issues are not included. Speaking, these policies last for one year and may be renewed at the conclusion of this duration.
What is the point of a home warranty?
A home warranty offers protection for your home systems and appliances due to breakdowns brought about by everyday usage. It provides coverage of expensive items even after the manufacturer's guarantee has expired. With this, it grants peace of mind that you have a safeguard in case such issues occur from normal wear and tear.