Is Austin, Texas Safe in 2023? A Comprehensive Look at Crime Rates and Neighborhoods
, Sep 8, 2023
As the Live Music Capital of the World, Austin boasts a vibrant culture and beautiful scenery. Yet when it comes to security, tourists often ask, Is Austin, Texas safe? This blog post aims to answer this question while taking a close look at crime rates in the downtown area and Hill Country neighborhoods, as well as any potential natural disasters that may arise.
Austin provides its visitors with an eclectic mix of urban living and tranquil nature. Despite being considered a major city, one must also consider how safe it really is here before venturing forth into new places, so let us explore what dangers await those who come for their own explorations! From studying crime statistics to looking out for risks posed by changing weather conditions, we'll try our best to uncover all there is to know about safety in Austin, Texas, in 2023 on this journey together!
Short Summary
Austin is still a relatively safe city compared to other large urban centers, with its low violent crime rate and minimal terrorism risk.
Comanche Canyon Ranch & Barton Creek are celebrated for their low crime rates and family-friendly environments, making them attractive options for living & visiting in Austin.
With safety precautions in place, visitors can confidently explore downtown Austin while staying safe.
Austin's Safety Overview: A Snapshot
Austin, despite an unfortunate rise in criminal activity recently, is still seen as one of the safer major cities in Texas. With 89 homicides this year and a violent crime rate lower than that found in Dallas or Houston, it remains relatively secure compared to other urban areas throughout the state. Transport services like taxis pose a minimal risk while terrorism levels in downtown Austin are low. Its natural beauty – such as its Colorado River and Lake Austin, makes for perfect outdoor recreation spaces that attract young professionals and families alike. All these qualities ensure it stands out from many large metropolitan locations when considered holistically against crime rates alone. You should not be discouraged by news reports about increases in criminality here since there is no clear trend indicating such outcomes on-going into the future either according to police forces.
Analyzing Austin's Crime Data
Analyzing Austin's crime information shows some remarkable facts. The city's violent criminal offense rate is at 24.9 per 100,000 individuals, which is less than the national average of 22.7, while its property crime level has been measured as 55 out of every 100,000 people in the population – making it highly desirable compared to other cities with comparable sizes. This demonstrates that despite a recent surge in offenses committed around town, Austin maintains an overall lower standard when it comes to criminality than many urban areas like itself.
When looking for good places to live or visit within the area, real estate agencies suggest Comanche Canyon Ranch and Barton Creek as ideal locations. Whereas cautionary ones include East Austin locales such as Montopolis and East Riverside-Oltorf together with Northside Highland Mall/Rundberg Lane region plus Southeast Del Valle district regarding potential safety issues observed lately over there – All this makes sense only after understanding how crimes are distributed across those parts along central Texas' capital so you can make accurate decisions on where would be better spent your time living/working or just visiting throughout their surroundings.
Safe Neighborhoods in Austin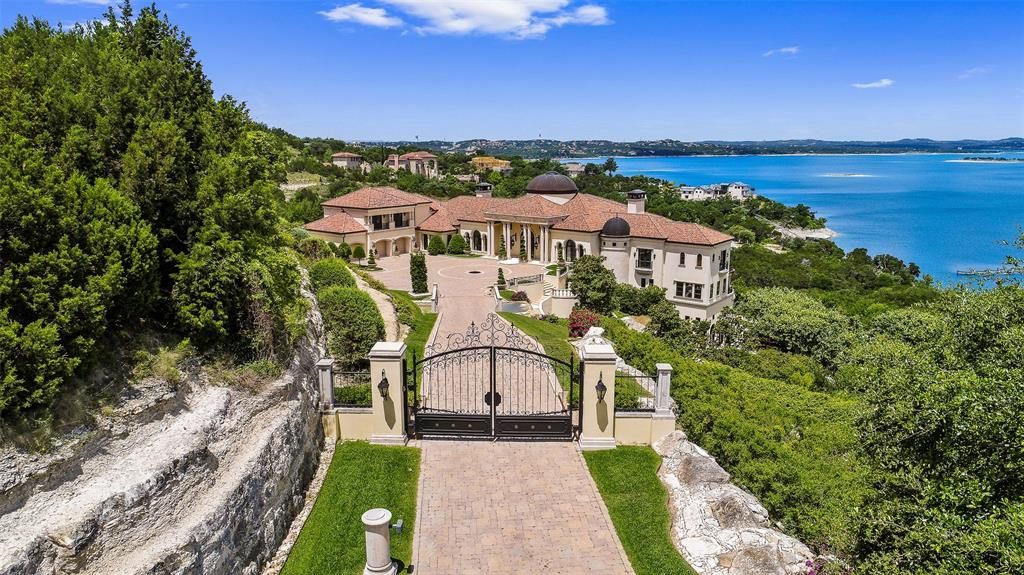 For those searching for safe places to live and visit in Austin, look no further than Comanche Canyon Ranch or Barton Creek. Both neighborhoods are popular due to their low level of crime rates, which make them ideal family-friendly environments.
Let's take a closer look into what makes these protected areas so desirable compared to other parts of Austin with high levels of criminal activity. Crime is at its lowest point within these two communities, making them the best options if you're looking for secure neighborhoods in the city area.
Comanche Canyon Ranch
Situated adjacent to the acclaimed Oasis Restaurant, Comanche Canyon Ranch is an exclusive, secure gated community that overlooks a breathtaking bluff. Homeowners in this tranquil neighborhood can enjoy peace of mind due to its low crime rate compared with the national average. This idyllic area features 98 luxurious homes and provides easy access for outdoor enthusiasts or families alike – close proximity to both Lake Travis and the Colorado River as well as rolling hills, picturesque views, and lush greenery are all part of what makes it desirable.
Comanche Canyon Ranch not only offers safety but also a serene atmosphere where residents can truly appreciate life amidst nature at its best!
Barton Creek
The Travis County census-designated place of Barton Creek is an affluent and secure area located in western Austin, Texas. Its safe atmosphere has attracted luxury homeowners who are drawn to its premier golf courses and scenic environments. The crime rate there is minimal, which makes it one of the most trustworthy neighborhoods for those living in or visiting Austin.
Among other amenities that contribute to its appeal as a reliable destination, you can find the Omni Barton Creek Resort & Spa with its plethora of indulgent options, A revitalizing trip awaits at nearby Barton Springs Pool, plus, many people love hitting up popular outdoor spot known as the breathtaking greenbelt of Barton Creek to soak up some fresh air on sunny days. All these factors combined illustrate why this neighborhood continues to rank high among Austinites' go-to's when searching for trustworthy areas within city limits!
Potential Danger Zones in Austin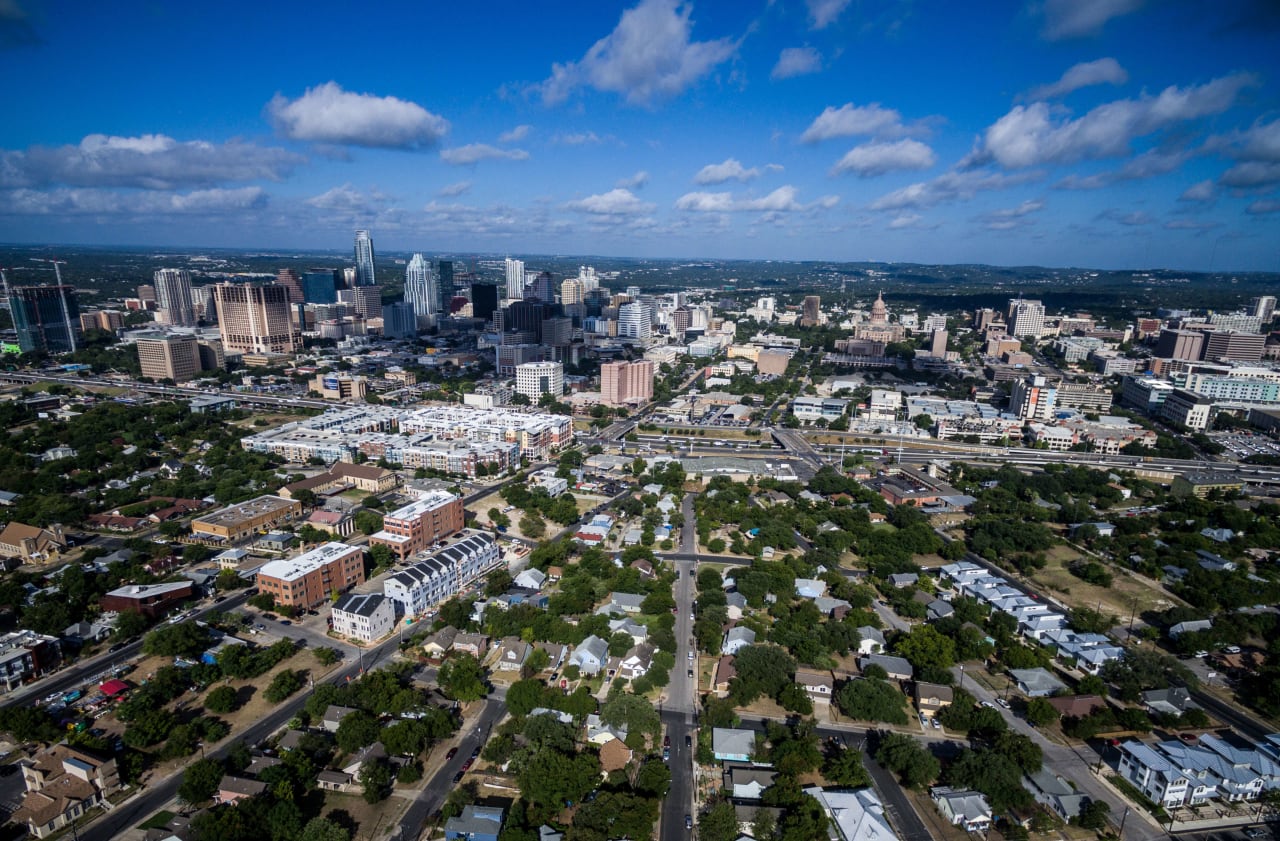 In Austin, although there are places considered to be safe neighborhoods within the city limits, one should still practice caution when in East Austin and other parts of town. Dubbed "Austin dangerous" for its frequent aggravated assaults reported around certain areas here – particularly those tagged as 'dangerous neighborhoods.'' Not only East Austin but North and Southeast sections require heightened vigilance due to a large number of reports related to crime. It is wise not to keep away from these 'most dangerous' regions altogether because with alertness comes an opportunity that most people can navigate safely throughout this bustling Texas capital known as 'the City' or simply 'Austin'.
East Austin: Montopolis and East Riverside-Oltorf
Austin's is one of Austin's best-kept secrets. The east side has seen much change over the years, with some areas becoming highly trendy and fashionable. Neighborhoods like Montopolis and East Riverside-Oltorf still have serious issues of drug dealing as well as other criminal activities which police forces are actively working to contain. When in these locations, it's recommended to take extra precautions by avoiding them if possible or traveling in groups through safer parts that are illuminated at night. Being vigilant when going out can help reduce the risk for individuals who must go into these high-crime zones.
Best Neighborhoods in East Austin
CHERRYWOOD | UNIVERSITY HILLS | ROSEWOOD | AGAVE | WINDSOR PARK | MLK | DELWOOD | HOLLY DISTRICT | FRENCH PLACE | GOVALLE | MUELLER | EAST RIVERSIDE
North Austin: Highland Mall and Rundberg Lane
When it comes to the criminal activity within North Austin's Highland Mall and Rundberg Lane, while there are greater than average crime rates, there are greater than average crime rates. To other areas of the city, they should not be seen as overly dangerous. Initially established as a shopping center some years ago, this mall now serves as an ACC campus providing education opportunities for members of its community.
To guarantee your safety when visiting these districts, it is recommended you implement normal preventive steps such as maintaining alertness around you at all times, being mindful about what's occurring in your environment, and refraining from carrying excessive amounts of cash with you during any outing. By employing these precautionary measures, one can feel secure that their trip will remain safe yet fun here in Austin's Highland Mall and Rundberg Lane region.
Southeast Austin: Del Valle
Del Valle, part of the Austin-Round Rock-San Marcos Metropolitan Statistical Area and located in southeast Travis County, is an unincorporated suburb offering many suburban neighborhoods with a community center providing services to local residents. This area has recently experienced an alarming increase in drug trafficking activity.
In order to protect its citizens and ensure their safety, it's important that everyone living or visiting Del Valle be alert at all times about possible suspicious situations they may encounter while traveling around there. If so, everyone should consider not going out alone during the night or reporting anything considered questionable directly to law enforcement authorities.
Staying Safe in Downtown Austin
Downtown Austin is a bustling and vibrant part of the city, renowned for its wealth of restaurants, entertainment options, as well as stunning architectural landmarks. While it's true, it's not perfect. Safe to explore downtown Austin, certain steps should be taken in order to remain secure while enjoying the area. Staying on crowded streets or around brightly lit locations can help make sure one has an enjoyable experience throughout their visit.
For those looking for more relaxing vibes, then 6th Street would be worth exploring. Not only that, visitors can take advantage of live music venues located within Waller Creek District and Red River Cultural District, both offering unique experiences allowing them to completely immerse themselves into what Downtown Austin has got to offer! Ultimately, remaining aware at all times when travelling through this much-loved district along with using safety precautions such as never going alone ensures no holidaygoers face any unwanted danger during their stay in our lovely city!
Best Neighborhoods in Downtown Austin
BRAZOS LOFTS | POSADA DEL REY | THE FOUR SEASONS | THE BROWN BUILDING | THE RAILYARD | THE W | CAMBRIDGE TOWERS | TOWERS OF TOWN LAKE | THE 5 FIFTY FIVE | MILAGO | VILLAS ON TOWN LAKE | AVENUE LOFTS | NOKONAH | WESTGATE TOWERS | AUSTIN CITY LOFTS | PLAZA LOFTS | THE AUSTONIAN
Safety Tips for Tourists Visiting Austin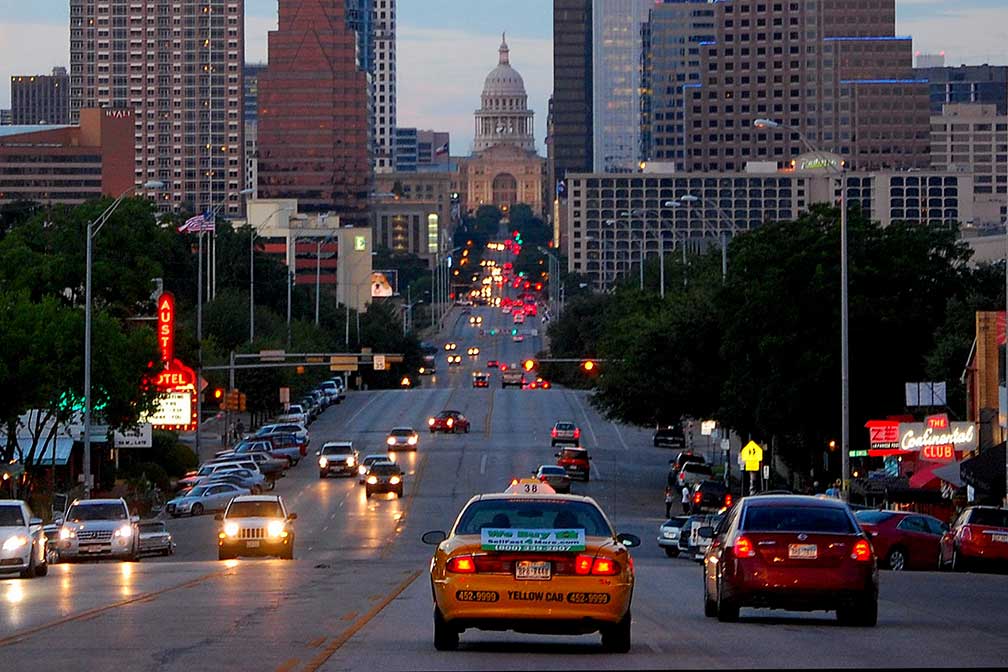 When traveling to Austin, Texas, it is important for tourists to be aware of their environment and take necessary precautions. Make sure not to display valuable items in public areas such as tourist sites, transportation options, or busy roads. To protect belongings, use a money belt/neck pouch with cash, passports, and other essential documents stored securely within them.
It's also wise when visiting Austin city centers that you stay informed about current events taking place. Like asking hotel staff or taxi drivers which places are better avoided along with researching the crime rates in neighborhoods prior to exploring there. By keeping safety procedures a top priority travellers can make their experience even more pleasant by feeling secure during an enjoyable visitAustin, Texas.
Women Travelers' Safety in Austin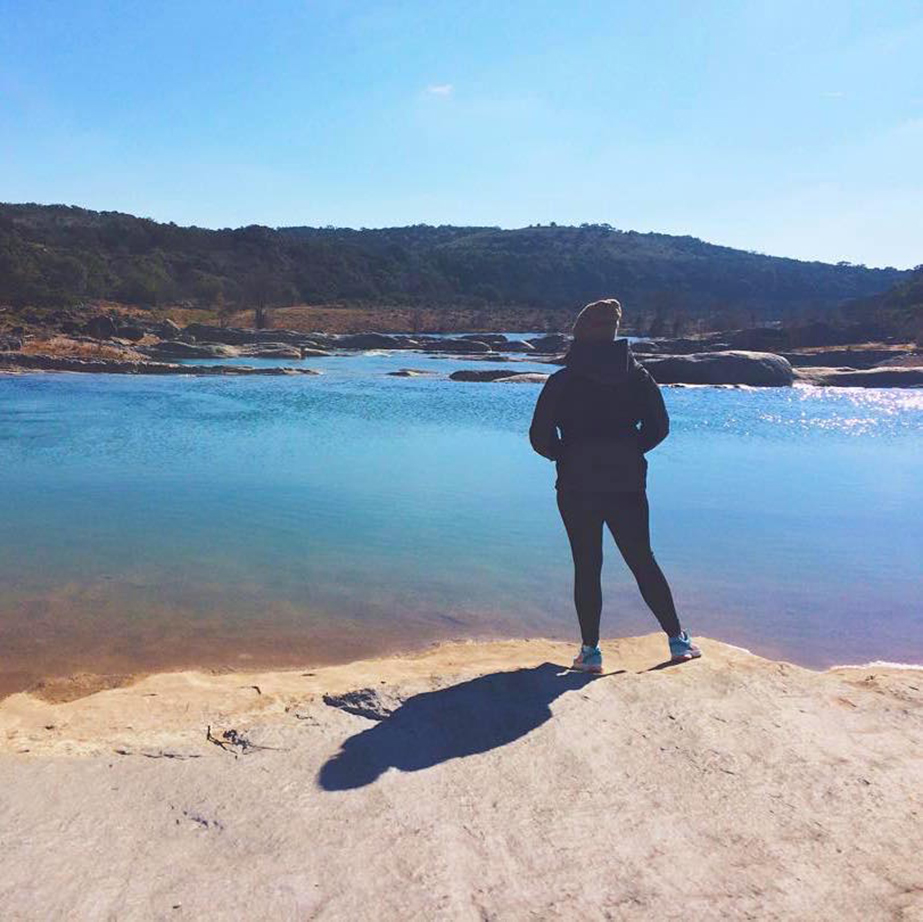 Travelers in Austin, particularly women, can keep their safety at the top of their minds by abiding by some simple rules. Staying hydrated is essential since Texas has dry conditions. Also, take advantage of local knowledge about areas you should be aware of from staff members and taxi drivers when out exploring city life. Remain confident as well as disguise any valuables that may draw attention. It's best to carry a mobile phone with a full battery too! When traveling by car, make sure your tank is always refilled so there won't be worries regarding theft while parking outside or other hazardous situations around town. By following these security guidelines visitors will have no trouble feeling safe while enjoying all that this amazing Texan city offers them during their stay!
Natural Disasters and Risks in Austin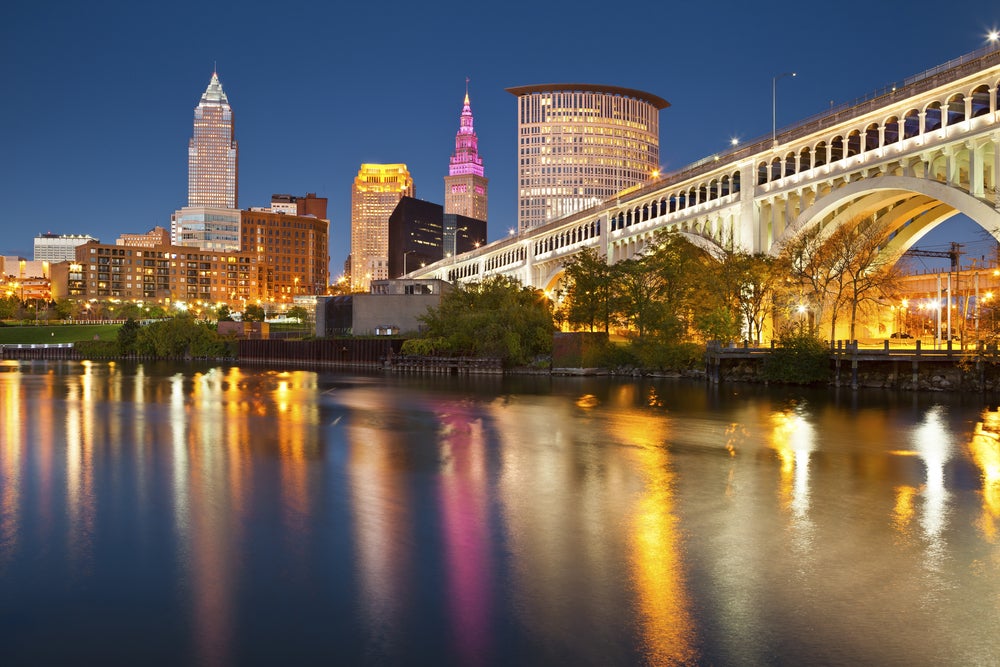 The City of Austin is renowned for its stunning natural beauty, yet it is also fully prepared to respond and protect in case of severe weather or disaster events. Examples are thunderstorms, tornadoes, flooding, and even winter storms, which rarely happen there, as evidenced by the twin tornadoes that occurred back in 1922. By staying up-to-date on potential hazards you can have confidence whilst enjoying all the exciting things this city has to offer knowing safety measures are put in place should any emergency take shape. The community spirit along with committed efforts towards improvement make sure visitors feel safe when they come here too.
Austin Bergstrom International Airport Safety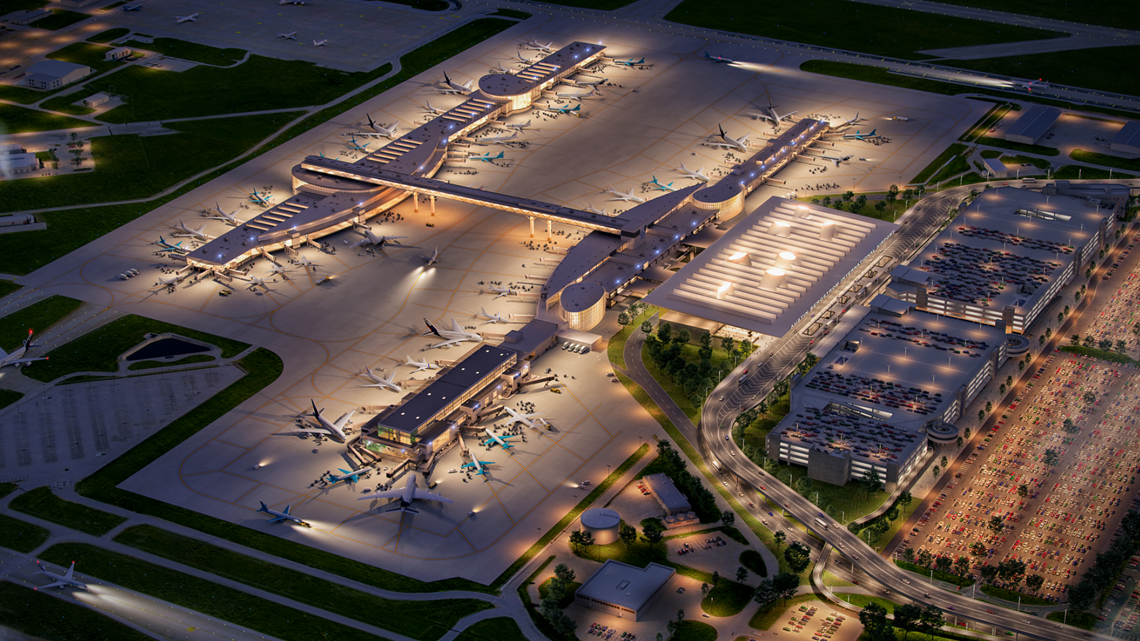 At Austin Bergstrom International Airport, passengers can rest easy knowing that stringent security measures are in place. All travelers must pass through metal detectors and x-ray machines as part of the safety protocols implemented by airport staff.
It is important for all visitors to maintain a state of alertness while onsite at the Austin facility. Always keep an eye out for suspicious activity or behavior so you can report anything directly to security personnel. It's also vital not to forget about keeping your belongings secure during your time at the airport! By following these guidelines when arriving at or departing from Austin Bergstrom International Airport, travelers will be able to enjoy their experience without any hassle or worry.
LGBTQ+ Safety in Austin
Austin's status as a progressive and inclusive city is well-known, making it ideal for LGBTQ+ travelers. The Downtown Warehouse District stands out with its lively bars and nightclubs such as the Neon Grotto that exude an open atmosphere. Areas like Montopolis, Barton Creek, and Del Valle are safe havens in Austin offering numerous activities tailored to this community which can be accessed after being informed about them beforehand so people feel secure while experiencing all that Austin has to offer.
Summary
No matter if you're in the buzzing Downtown Austin or surrounded by the Hill Country's serenity, safety should always be a top priority when visiting this glorious city of Texas. Even though crime rates have risen throughout Austin, it still has some of the lowest statistics compared to other major cities and is below the national average rate. From the Barton Creek neighborhood to the Comanche Canyon Ranch- these areas are known for their secure environment, which makes them an ideal spot for its inhabitants and visitors alike.
In order to guarantee that your trip will be pleasant from start to finish, we suggest that you take all security precautions like being aware of your surroundings while traveling downtown streets as well as following protective measures related to potential natural disasters found here in Austin, so go ahead! Pack those bags and enjoy everything unique things the City of Texas has to offer!
Frequently Asked Questions
Is it safe to walk around Austin at night?
In downtown Austin, you can feel at ease during the day by being mindful of your environment as it is usually safe. At night though, be extra careful and alert to potential pickpockets or harassers in this part of town. In other words, remain vigilant if visiting Austin's city center after dark for maximum security.
Is Austin or Dallas safer?
Dallas is judged to have a higher level of security than Austin, although the gap between their levels of safety is very small. For those who prioritize protection when deciding on locations, Dallas may be preferable despite both cities being quite safe overall.
Is Austin Texas a good area to live in?
As a Texan city, Austin offers an amazing package of benefits with its affordability and abundance of job prospects along with incredible live music. No surprise that people are moving in great numbers towards the flourishing metropolis which boasts an exciting culture, diverse inhabitants, and a strong economy, it really is a fantastic place to call home. Regardless if you're looking for employment or want somewhere suitable to raise your family. This particular Texas destination provides all that anyone could desire – from vibrant nightlife entertainment right through to outstanding offerings within contemporary living!
What are some safe neighborhoods in Austin?
Austin is known for its safe and family-friendly neighborhoods, with low crime rates. Comanche Canyon Ranch and Barton Creek are two of the top areas that make living in this city a great experience. Both these places offer many amenities like parks, playgrounds, and community centers. As well, access to public transportation provides an ease of movement within the city along with excellent schooling systems. Crime being at bay gives one a peaceful stay here making it the perfect place to call home!
What areas in Austin should be avoided for safety reasons?
For safety reasons, it is suggested to stay away from Montopolis and Rundberg Lane in North Austin, East Riverside-Oltorf in East Austin, as well as Del Valle located within Southeast Austin. One should avoid the Highland Mall, which can also be found within the city limits of Austin.