Is Austin, TX a Good Place to Live? A Comprehensive Look at the Pros and Cons
, Sep 18, 2023
Austin, Texas is a multi-faceted location with an abundance of culture and outdoor activities combined with a strong job market and affordability. So, when it comes to deciding whether Austin TX is the perfect place for you to live or not, we've got all your questions covered in this guide! From exploring the city's diverse nature through recreation opportunities and career prospects. Learning what makes Austin unique can help determine if "The Lone Star State" will be an ideal home sweet home.
Key Takeaways
Austin offers a vibrant lifestyle, booming job market, and diverse food scene.
Housing costs are rising, but the city has low taxes and cost of living.
Outdoor recreation opportunities abound with green initiatives in place for sustainability.
Austin's Vibrant Lifestyle
Austin, the renowned "Live Music Capital of the World", has a relaxed atmosphere and varied job options. To an electrifying music-and cultural milieu. It is a sought-after destination for young professionals, families, and retired individuals alike. From Downtown Austin's Sixth Street Entertainment District to South Congress (SoCo) or Rainey Street – all locations are packed with exciting attractions, especially during major musical gatherings like Austin City Limits Festival, which keeps "the spirit of Austin weird" alive.
Inhabitants can benefit from many diverse experiences due to its vivid cultural landscape that includes illustrious galleries such as the Blanton Museum & Science Center plus countless outdoor activities by the Colorado River encouraging kayaking, canoeing, or paddleboarding among other amenities. This Texan hub displays Southern hospitality blended with remarkable eccentricity providing one-of-a-kind shopping trips at SoCo ensuring visitors never experience monotony while staying there thus labeling it paradise for those who cherish a dynamic lifestyle surrounded by events every day!
Affordability and Cost of Living
The city of Austin, Texas provides an attractive lifestyle option for those searching for a high-quality urban experience due to the balance between its amenities and job opportunities. Although there is no state income tax in this thriving metropolis, average housing costs may be seen as expensive compared with other places. Namely San Francisco and New York City. The median rent per month on a one-bedroom apartment in Austin stands at around $1,400 dollars while the current price tag of buying a home averages out to about $540K USD. Despite these alarming increases, there are still disturbing increases. Many have chosen to call it their own thanks largely to retirement funds stretching out. Some more affluent locales offer when combined with various cost savings elsewhere across living expenses that come from being located here rather than another major area such as California or NYC.
Best Neighborhoods in Central Austin
BALCONES PARK | WEST CAMPUS | BRYKER WOODS | ALLANDALE | CAT MOUNTAIN | BOULDIN CREEK | BRENTWOOD | ZILKER | NORTHWEST HILLS | CLARKSVILLE | HIGHLAND HILLS | HYDE PARK | CRESTVIEW | NORTH SHOAL CREEK | MOUNT BONNELL | OLD ENFIELD | WOOTEN | TRAVIS HEIGHTS | HIGHLAND PARK | DEEP EDDY | BARTON HILLS | ROSEDALE | PEMBERTON HEIGHTS | SHOALMONT | TARRYTOWN | UT AREA
Booming Job Market
Austin has become a popular choice for newcomers thanks to its strong job market, which is widely known as one of the best in the US. With renowned Silicon Hills tech companies such as Dell and Apple that provide lucrative salaries and low unemployment levels, Austin's flourishing technology sector stands out among other draws for career opportunities.
Along with this booming industry are numerous creative industries like film events (such as SXSW) or music festivals which continue to contribute greatly to prosperity within the city limits. Create an ideal environment suited to those aiming for growth or stability through employment there.
Outdoor Recreation Opportunities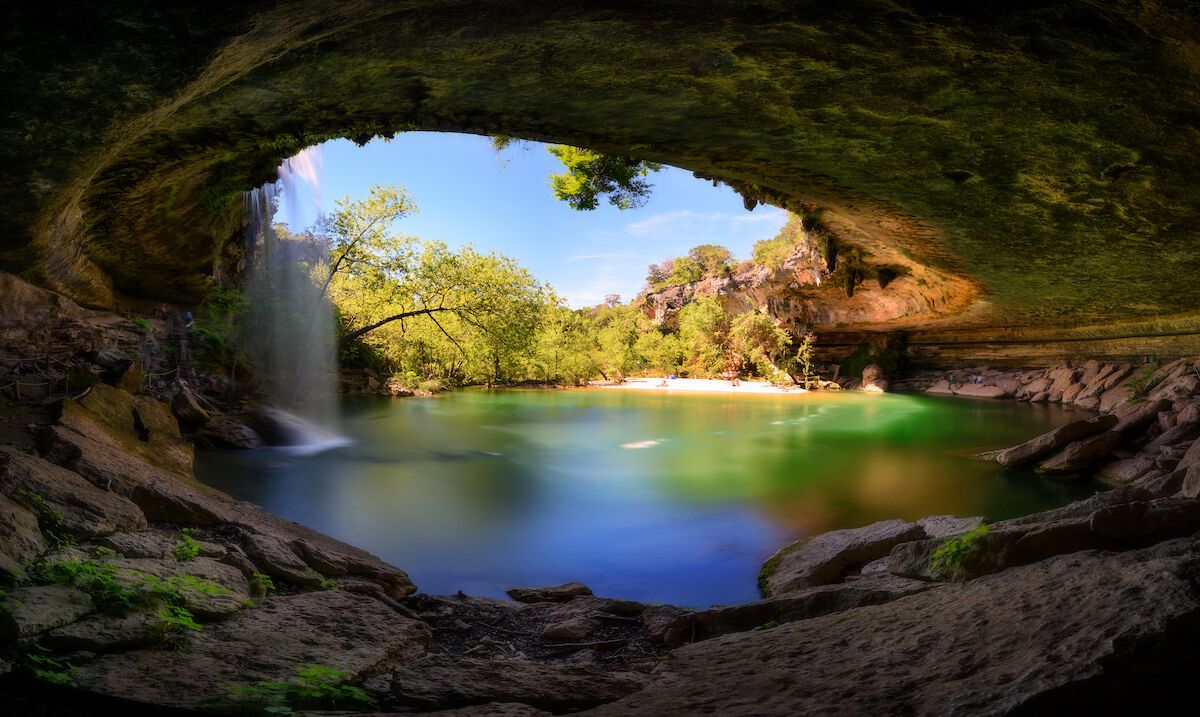 Austin is a great destination for outdoor recreation, offering 15% of the city's land area as parks, lakes, and green spaces. Home to an exciting climate and stunning scenery, this vibrant Texas city provides myriad options for adventure-seekers seeking fresh air activities such as biking trails or kayaking spots. Popular sites include Zilker Park with its lush fields. Hamilton Pool Preserve's clear waterfalls among tranquil foliage. Lady Bird. Lake meandering along downtown Austin where one can take in scenic views while participating in their favorite hobby, be it swimming or just walking at sunrise! Barton Springs Municipality is a Barton Springs Municipality. Pool which offers 80 degrees year-round amidst majestic greenery surrounded by iconic hiking trails of Mount Bonnell that sit up high with incomparable sights from above – they are all within reach here! Finally, the Colorado River crisscrosses through Austin adding yet another dimension when outdoorsy types look forward to getting out on the river itself either fishing or simply taking a boat ride down her mesmerizing waters full of potential discovery possibilities waiting nearby around every bend!
Food Scene and Culinary Delights
When it comes to culinary experiences, Austin is renowned for its variety of Tex-Mex cuisine, BBQ, and food trucks. From succulent barbeque dishes to authentic fajitas served in traditional restaurants, no taste buds are left unsatisfied! Especially with the 1,000+ city roaming mobile eateries offering all manner of mouthwatering street foods as well as sophisticated menu items available on the go.
As if that wasn't enough, there is also an abundance of coffee shops scattered across Austin each boasting a unique atmosphere accompanied by top-notch brews adding even more flavor (pun intended) to this vibrant metropolis.
With such arrayed dining options from classic comfort food favorites through experimental fare. Visitors and locals alike have countless opportunities to explore all sorts of Texas capital has to offer when satisfying their appetites or quenching their thirst!
Climate and Weather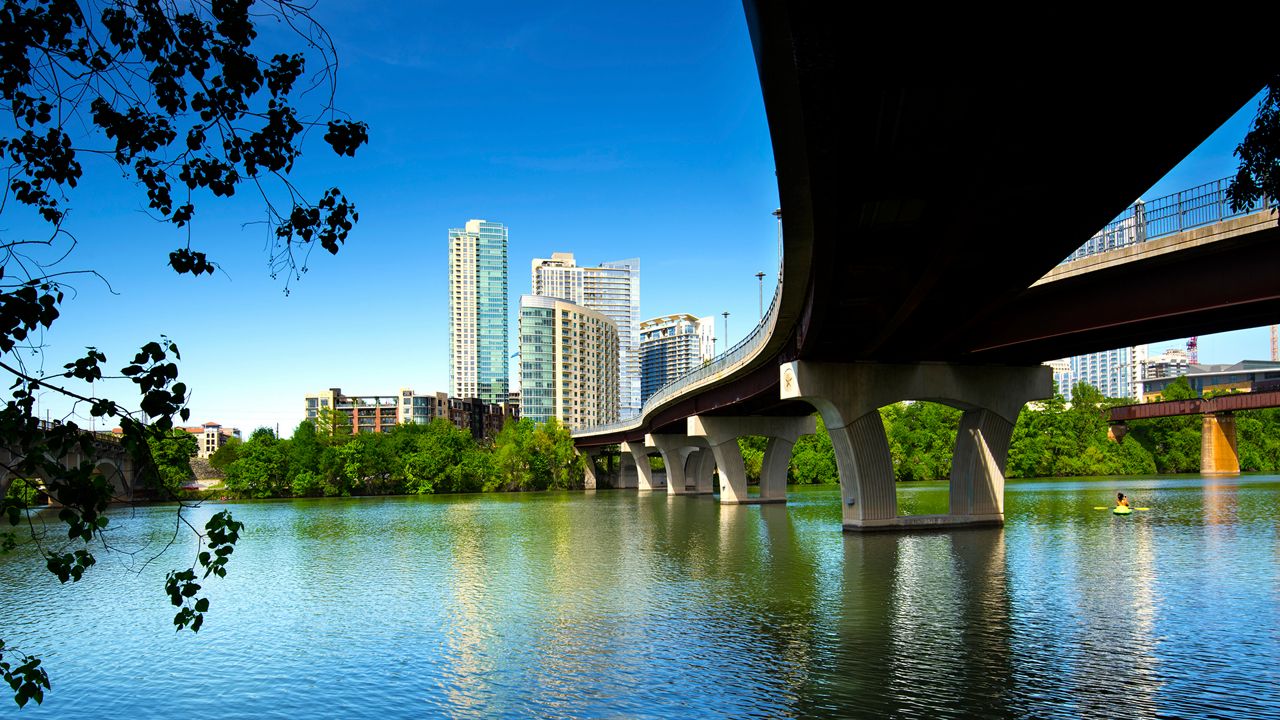 Austin is well-known for its mild climate that offers a great balance of seasons. Residents and visitors alike enjoy plenty of outdoor activities year round, like hiking and biking through the city's numerous parks or enjoying water-based recreation in summer when temperatures average around 96°F from June to August. Thunderstorms are common during this time, but sunny days abound throughout the season as well. During winter, temperatures rarely dip below 30 degrees Fahrenheit, meaning locals can keep active all year long without experiencing much chillier weather than elsewhere on cold days off! With so many green spaces available too, it's no wonder why Austin has become such an inviting destination for anyone looking to take advantage of all sorts of different kinds of outdoor fun!
Education and School System
Austin, Texas is known for its outstanding education system. Numerous top-quality public schools including Eanes Independent School District and Forest Trail Elementary are available in the city making it ideal for families and students alike. Austin boasts some of the most prestigious colleges such as The University of Texas at Austin, St Edward's University, and Concordia University Texas providing even more educational opportunities to local residents. For those seeking quality schooling options within a welcoming environment, look no than charming Austin with its many highly rated institutions that make this an attractive choice now and into the future.
Neighborhoods and Housing Options
Austin offers a wide variety of housing options within its metro area, from low-cost apartments to luxurious homes. When deciding on which neighborhood is right for you and your budget, median household income as well as lifestyle preferences should be taken into account due to the rising prices in Austin's housing market. East Austin stands out amongst other areas of this city, making it an excellent choice if you are looking for something with all these criteria fulfilled.
Transportation and Commuting
Austin boasts a comprehensive public transportation network, and yet many still opt for private vehicles as their main form of transportation. The city is brimming with 3,000 bus stops plus a rail system that runs through North Austin. To the availability of bicycle rentals. This does lead to trouble. Congested roads at peak times due mainly to commuters who depend on personal cars instead. For this reason, it's best when considering which area you would like to live in within Austin that proximity to your workplace be taken into account so as not to reduce commuting time spent stuck in traffic jams. Fortunately, there are lots of projects underway by local authorities meant to make commuting more sustainable and accessible: plenty of bike paths alongside an expanding public transport service will benefit greatly residents looking to travel across town without having to contribute to added pollution car exhausts.
Sustainability and Green Living
Austin is a city dedicated to sustainability and green living, with renewable energy sources at the forefront of its initiatives. The goal here in Austin is to acquire 35% or more of power from clean energies such as solar and wind. Eco-friendly LEED homes are widespread throughout the area for environmentally conscious residents seeking a sustainable home in an urban hub. Businesses also practice these eco policies by utilizing efficient technology that reduces their carbon footprint on top of being certified by leading certifying bodies like LEED — Promoting livability within this thriving metropolis.
Pros and Cons of Living in Austin
Living in Austin is a great experience that comes with both benefits and drawbacks. The job market continues to thrive, drawing people from other cities into its thriving cultural atmosphere of Southern hospitality combined with creative energy. It also offers outdoor recreation activities for those looking to explore nature as well as an array of dining options that span the globe! But there are some issues – mainly rising housing costs, traffic congestion, and gentrification concerns – that should be taken seriously when considering whether or not you want it to be your home city.
Weighing up these pros and cons carefully will help make the decision process easier if you're deciding on making Austin your new residence. This Texan metropolis presents many desirable opportunities such as access to fresh air, and diverse influences within culture & cuisine, all while having access to local stores & attractions adding more value overall quality of life here than elsewhere! All these features blend together perfectly creating an incredible living experience unique only found by calling Texas' capital one's own!
Summary
Austin, Texas is a great place to consider moving due in part to the vibrant job market and outdoor activities. It also offers an appealing mix of culture along with affordability despite increasing housing costs and traffic problems which may prove problematic for some. This guide provides pertinent information about Austin so individuals can make a well-informed decision about relocating there if they choose.
Frequently Asked Questions
What is the downside of living in Austin Texas?
Residents of Austin are dependent on their cars for getting around, which has led to some of the nation's most crowded roads, comparable with other large cities like New York and Los Angeles. Traffic congestion in this Texas metropolis is considered one of the worst across America.
Is Austin expensive to live in?
Austin is not a cheap place to live. The average income per capita falls far below the median home price of $480,000 and the tax rate of 3.13%. This makes owning property in Austin costly for most residents. Prices are significantly higher than what they are used to or can afford.
Is it a good idea to move to Austin Texas?
If you're looking for a great place to live, then Austin is the perfect choice. It's renowned for its affordable cost of living and abundance of job opportunities as well as interesting attractions that make it stand out from other cities. Plus, this town also offers some of America's best live music scenes! With so much on offer in one city alone – you can see why Austin has become such an attractive location.
What is the cost of living like in Austin compared to other cities?
The cost of living in Austin is relatively more inexpensive when compared to other urban areas, particularly with regard to housing costs relative to the median household income. This makes it a desirable destination for those trying to save money since house prices are much lower than one would anticipate from the average earnings of households in this city. Thus, Austin can be seen as an attractive option for achieving economic savings on shelter-related expenses compared with other metropolitan areas.
What outdoor recreation opportunities are available in Austin?
If you're looking for a great destination to get outdoors and enjoy yourself, Austin is the place. With its humid subtropical climate and stunning scenery of both Hill Country hills and Colorado River cliffs, there are plenty of recreational activities from biking to kayaking ready for adventurous souls.
Peaceful walks in the woods or more exhilarating pursuits like swimming can be found here, whatever it may be that floats your boat! From scenic outdoor locations just perfect for strolling around to pulse-racing moments on adrenaline-filled adventures – all await visitors in this vibrant city called Austin.
For those seeking an unforgettable experience full of memorable places with beautiful sights, Austin promises they won't leave disappointed. Whether one prefers treks into nature's calmness or thrilling outdoor escapades such as hiking or rafting, this Texas gem offers something unique each time somebody visits!