Moving to Buda, TX in 2023: Your Guide to Living in the Outdoor Capital of Texas
, Aug 28, 2023
If you've ever wanted to live somewhere close enough to the city yet still be surrounded by nature, then Buda, TX – otherwise known as 'the Outdoor Capital of Texas' is perfect for you. With its low-cost housing and proximity to cities like Austin or San Antonio, there's never a dull moment in Buda! Plus, with plenty of outdoor activities available, living in this vibrant capital makes it an ideal place for both work and leisure.
Short Summary
Buda, TX is an attractive destination for its charming downtown, numerous parks and outdoor spaces, convenient location near major cities, and affordable housing options.
As the Outdoor Capital of Central Texas, it offers a unique blend of small-town charm with big-city conveniences including diverse shopping & dining plus community events & festivals.
Buda provides high-quality public schools as well as job opportunities in various industries supported by advantageous land incentives to businesses.
Why Move to Buda, TX?
The city of Buda, situated in Central Texas, is the ideal combination of country-style living and proximity to metropolitan areas. Over the past decade, it has experienced a striking population growth rate rising by 132% making for an appealing alternative to larger cities. Its downtown area will charm you while its parks offer plenty of opportunities for outdoor activities!
Just 15 miles south of Austin lies this little town with which young professionals and families can have access to all the big city amenities but still retain their small-town vibe. San Antonio as well as San Marcos are just along the IH-35 corridor, allowing easy reachability from Buda, ultimately offering Texans here a unique balance between large metropolitans and more tranquil townships.
Proximity to Major Cities
Buda is located in the IH-35 corridor and provides its residents with close access to many of Texas' leading metropolises. Austin, just 15 miles away from Buda, has plenty of job prospects as well as a wealth of entertainment options and cultural activities on offer. Close by also lies San Marcos – famed for its natural riverside beauty which can be enjoyed through various outdoor pursuits. San Antonio – is revered among travelers due to its historic monuments like The Alamo and River Walk being available nearby.
For those living in or around this city, they have plenty at their fingertips such as employment opportunities, educational institutions & an abundance of recreational outlets across these major cities. For entrepreneurs, it's great news too since proximity gives them fast highway links plus connections to distribution centers that allow efficient customer service development. Altogether, this builds invaluable economic growth possibilities if companies make use of what Buda has placed right before them!
Affordable Housing Options
Buda has become an attractive option for those looking to buy a home due to its affordability since the median sale price is considerably lower than in Austin. With numerous residential options available at various costs and varied amenities, it caters to different lifestyles and preferences – from family-friendly parks such as Shadow Creek or Ashford Park, equestrian neighborhoods like Hays Country Oaks, luxurious gated communities like Elliott Ranch – there's something for everyone! Buda truly offers affordable housing choices with great locations that suit any budget.
Outdoor Capital of Central Texas
Residents of Buda are living in the Outdoor Capital of Central Texas. This city is renowned for its 13 parks and 268 acres of public parkland, offering a diverse range of family activities both within the limits and out at Historic Stagecoach Park. Whether you're looking to take your loved ones on an adventurous hike through one of their trails or just enjoy a casual picnic in the city's many green spaces like Buda City Park, these unique opportunities make life more enjoyable here.
Life in Buda: What to Expect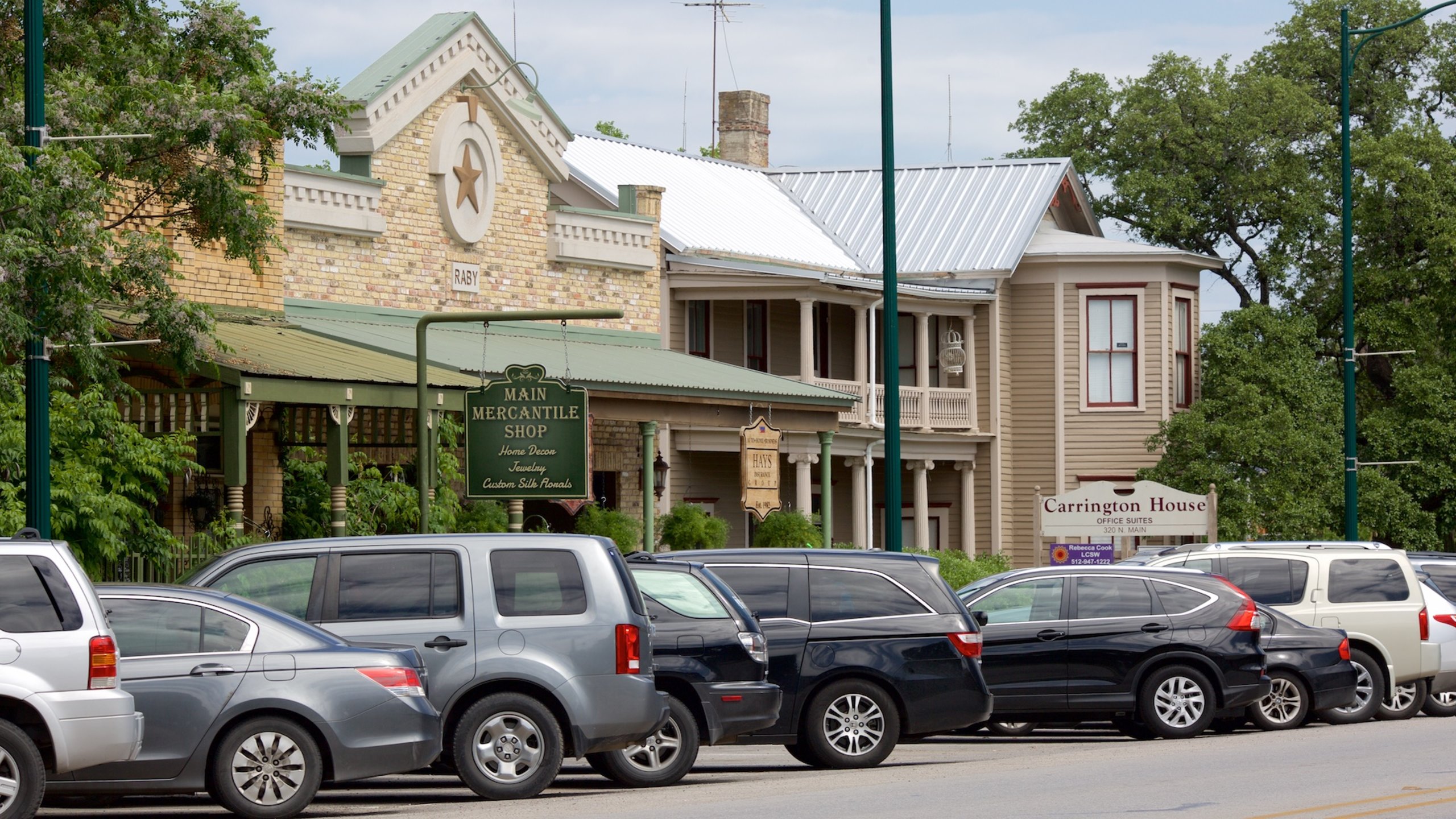 Living in Buda is an experience like no other. The beautiful scenery, cultural attractions, and abundance of things to do provide a unique blend of small-town charm combined with the convenience that comes from being situated within a city. Downtown Buda is popular amongst those looking for vintage stores, quaint eateries or simply wanting to explore what it has on offer – there's always something happening! With its rich heritage and welcoming atmosphere, life in this pleasant Texas community truly makes for one enjoyable adventure after another.
Downtown Buda Charm
The city of Buda has an inviting downtown that is the center for activities and events. Tourists and locals alike have come to appreciate its historic buildings, quaint stores, cozy restaurants with outdoor seating, as well as a vibrant activity on Main Street. Each month there's another great event from Downtown Buda Merchant's Group featuring live music alongside food and drinks, all in keeping with the charming atmosphere this area offers! The citizens of Buda are proud to call this delightful spot their home. It captures something unique about what makes them part of such a special community.
Community Events and Festivals
Buda is a city that holds many celebrations throughout the year – from an annual Easter egg hunt to the highly popular Buda Lions Country Fair & Wiener Dog Race. This special event provides residents and families with fun entertainment on the last weekend of April, such as pet parades, live music performances, vendor booths, and more exciting activities like a best-dressed dog contest or BBQ cook-off. It promises plenty of joy for all who come in attendance! This cheerful gathering serves to strengthen community ties among locals.
Scenic City Living
Buda is an ideal place to settle down, with its natural beauty and proximity to larger cities. With rolling hills and spacious parks, residents can take advantage of the tranquil atmosphere combined with all the entertainment options that come along when living close to major urban centers. This attractive city provides a variety of calming outdoor experiences as well as plenty of opportunities for shopping, dining out, or enjoying different forms of entertainment in downtown Buda or nearby metropolitan areas.
Best Neighborhoods in Buda
CARPENTER HILL | TURNER'S CROSSING | SHADOW CREEK | SUNFIELD | CIMARRON PARK | MEADOWS AT BUDA | RUBY RANCH | GARLIC CREEK | ELM GROVE | WHITE OAK PRESERVE | WHISPERING HOLLOW | STONEFIELD
Education and Schools in Buda
Families are attracted to the city of Buda due to its excellent education system provided by the Hays Consolidated Independent School District (CISD). Noteworthy programs that focus on each student's success make this district stand out. Those living in and around Buda have access to universities near Austin and San Marcos for Studies if desired.
Providing numerous educational opportunities, whether it is for younger students or adult learners looking at post-secondary options, makes Buda a top destination for families wanting an enriched learning experience.
Hays CISD
Located in Hays County, the mission of Hays CISD is to give students access to top-level education and see them reach their highest success. It has gained renown for its STEM program, fine arts curriculum, as well as a dual language approach. With an emphasis on student achievement through providing excellent learning surroundings and resources, it helps make Buda such a desirable place to live.
At the different schools across the Buda area offered by this district, pupils can benefit from extensive educational facilities so that they may realize all possibilities presented before them with great ambition being put towards achieving excellence at every level.
Higher Education Opportunities
Residents of Buda, Texas, have access to an array of higher education options in the neighboring cities. Specifically situated only 15 miles away is The University of Texas at Austin – a well-renowned public research university and flagship institution for the UT system. Similarly close by is San Marcos' own Texas State University, which happens to be one of the biggest universities within its corresponding state system. All these schools offer plenty of diversity when it comes to educational opportunities as well as personal growth potentials so that local Buda residents can benefit from them greatly!
Employment and Business Landscape in Buda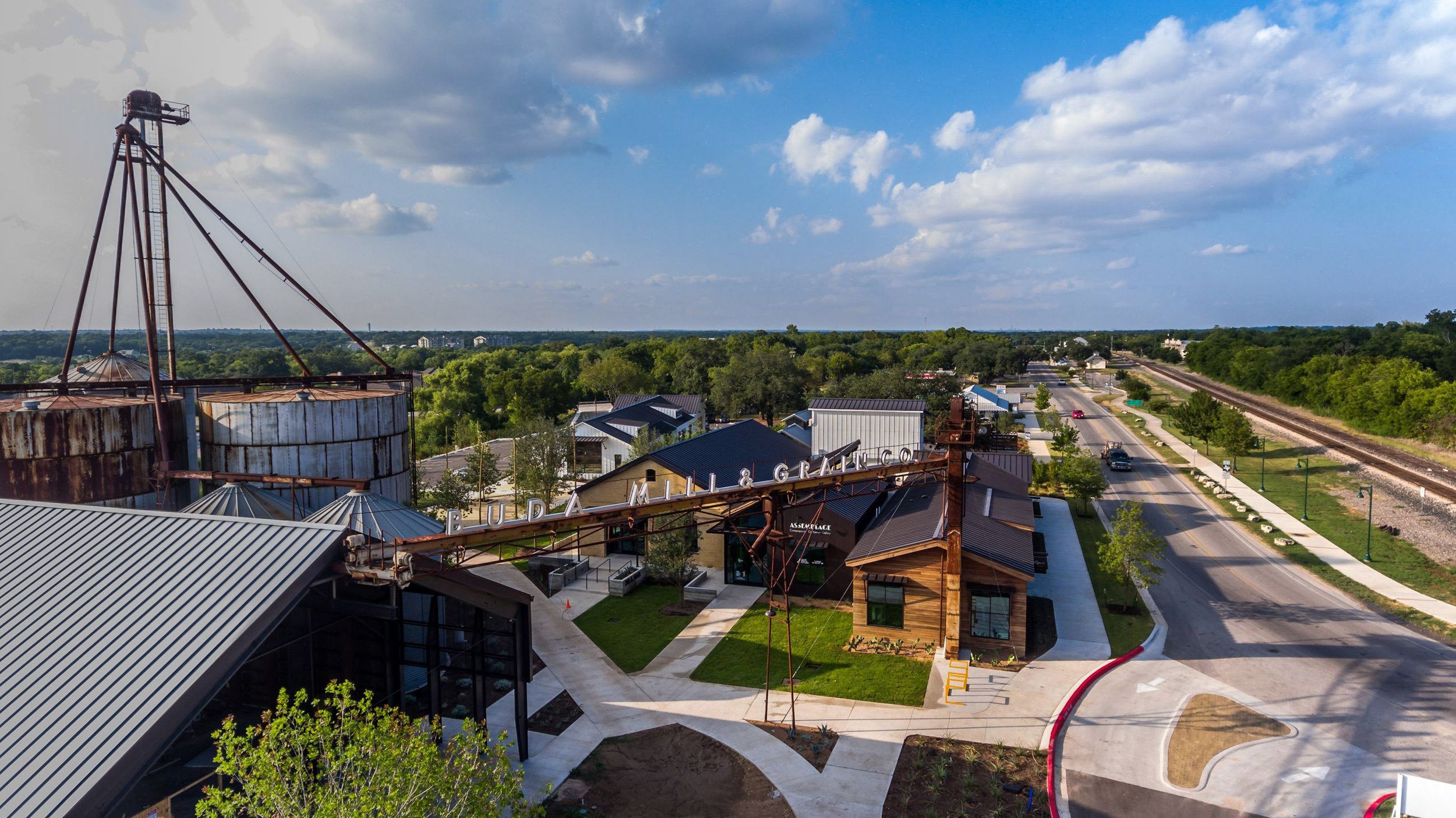 The thriving business environment of Buda is a great asset for the city, providing its residents and businesses with plenty of opportunities. Manufacturing, construction, government, and distilleries are some sectors where job prospects abound here in Buda.
For entrepreneurs looking to establish their operations in this region, there are an abundance of advantages available too. Making it easy to start up or progress within any industry by taking advantage of all that the economy has to offer. All these factors contribute greatly towards solidifying why living and working in Buda can be incredibly beneficial – creating even more reasons for people wanting to move here!
Major Industries and Employers
Buda is a flourishing city with a variety of businesses ranging from industrial employers to local shops, restaurants, and professional services. Major companies such as Ampersand Art Supply, Deep Eddy Vodka, or Centex Materials provide job opportunities for the citizens living in Buda while Amazon's distribution center also serves as an economic force within the community.
Smaller establishments are what give life to this vibrant hub. Many residents choose between different culinary options when it comes time for meals out and there are plenty of healthcare providers available too. It truly provides something special that appeals to all tastes!
The retail stores found around town help drive growth and ensure locals get access to whatever they need at any given moment while small businesses bring personality into play giving shape to not only their economy but also their culture. All these elements combined make Buda incredibly attractive both economically speaking & culturally, offering its inhabitants more than just employment opportunities.
Business Advantages
Buda is a great place for businesses to set up or expand due to its land availability, educated workforce, and cost advantages. Its close proximity to the Austin metropolitan area gives it even more of an advantage, making Buda an attractive destination. The city has made extra efforts by offering various incentives and resources through the Buda Economic Development Corporation (EDC), including in-state tuition fees for employees' family members and sales tax reimbursement as well as capital awards from the EDC themselves. Giving businesses plenty of support during their growth journey here. All these benefits make starting or relocating your business in Buda both desirable and rewarding!
Exploring Buda Parks and Outdoor Spaces
Buda, Texas is widely known as the Outdoor Capital of Central Texas. It's full of parks and outdoor spaces for residents to take advantage of that promote an active lifestyle while taking in the beauty around them. From Historic Stagecoach. Park with its long-standing history to Buda City Park, which offers plenty of recreation opportunities, these spots offers a wide variety of activities for people interested in spending time outdoors, whether they are avid hikers or simply wish to connect with nature more closely. Comparing life against this scenic backdrop can be incredibly rewarding and energizing!
Buda Parks Overview
Buda's parkland offers a variety of recreational activities for local residents and tourists alike. The city is home to 13 parks with 268 acres of public space, presenting wonderful opportunities to get outside and enjoy the outdoors in places like Bradfield Village Park, Buda City Park, or Historic Stagecoach Park. There you can find hiking trails, fishing spots, playgrounds plus sports facilities available across each one, something all visitors will be sure to appreciate! Jackson Tyler Norris Memorial Skatepark and Buda Sportsplex are some examples among other popular sites making it possible for everyone not only to take part but also experience incredible moments when spending time in nature around these beautiful areas at its finest!
Historic Stagecoach Park
Historic Stagecoach Park is situated on Main Street in Buda, Texas, and occupies a 54-acre area. This was once a place of travel between Austin and San Antonio, as the Severn Stagecoach House served as an important rest stop for voyagers. Nowadays visitors can enjoy various recreational activities such as pavilion visits, amphitheater performances, or exploring the park's trails with its pond surrounded by oak and mesquite trees offering plenty of wildlife to marvel at during picnics under starlight skies. There's also a playground that kids will undoubtedly appreciate! Make sure to plan out your trip to Historic Stagecoach Park – it promises you an unforgettable experience filled with natural beauty and fun surprises in every corner.
Buda City Park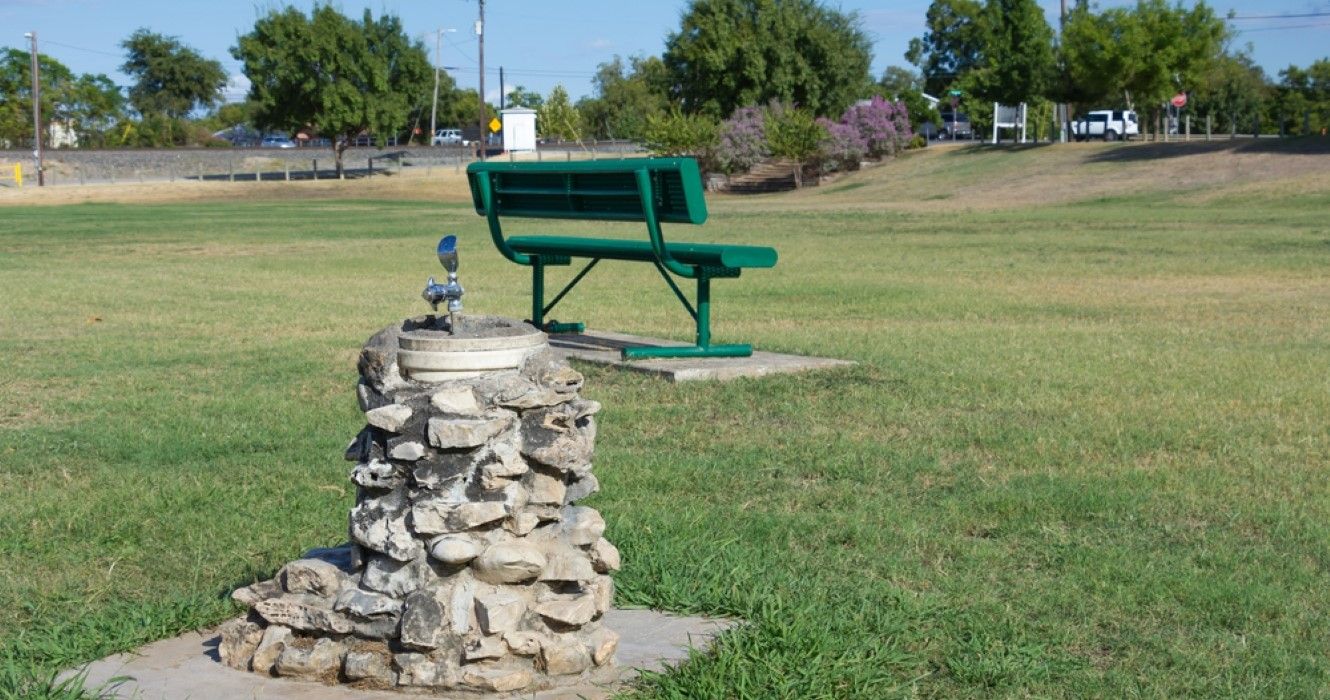 Buda City Park is a 10-acre hub for residents of the city to take part in recreational activities and events. Visitors can make use of facilities such as basketball courts, sand volleyball courts, and walking trails or enjoy the splash pad with their families. Not only that, but it also serves as an inviting space where community members come together for picnics around picnic tables provided at the park pavilion area while enjoying live music concerts throughout the year, including its annual Wiener Dog Race event! In essence, Buda City Park has truly become a lively focal point within this vibrant city community and provides all who attend with fond memories to look back upon through their shared experiences here.
Summary
Buda, Texas, is an ideal place to settle down. Offering residents a unique combination of outdoor recreation and proximity to major cities with affordable housing. It's the perfect blend between small-town life and big-city amenities – featuring its own charming downtown area, top-notch education system, an array of businesses plus gorgeous parks all in one package. Buda will have you feeling right at home!
Frequently Asked Questions
Is it expensive to live in Buda Texas?
For those looking to relocate without blowing their budget, living in Buda Texas might be a great option. The cost of living here is 92.8% of the national average – making it very affordable compared to other cities around the country. Moving into this Texan city could be an excellent decision for many people who are searching for a new place to live!
Why move to Buda?
Buda offers an attractive combination of affordability and access, making it a fantastic spot to establish roots while achieving long-term goals. Living in this area provides the best mix for creating a prosperous future.
What is the household income in Buda?
Buda is a great choice for those aiming to have an affluent lifestyle and be financially secure. The average household income in Buda stands at approximately $96,314 while the median one reaches up to $87,571 which makes it highly attractive as a place of residence. Thus, anyone seeking a high-quality life can do so without compromising their financial stability here.
Is Buda considered Austin?
Residents of Buda, which is part of the Austin metropolitan area and has experienced rapid growth in recent years as a desirable suburb, have come to refer to themselves as "Budans" instead of Austinites. This indicates their close connection with but distinctness from neighboring Austin.
What is Buda, Texas known for?
Buda, which is known as the "Outdoor Capital of Texas" due to its town's atmosphere and plethora of outdoor activities available for locals and visitors alike, has earned itself a great reputation across the Lone Star State. This small town's capital is a small town.