Moving to Cedar Creek, TX in 2023: What You Need to Know
, Sep 1, 2023
Living in Cedar Creek, TX has a lot to offer, providing both the atmosphere of a small town and the amenities available from living close to city life. In this overview guide, you'll get all of your essential information for moving there, including its affordability level, outside recreational activities around its neighborhoods and schools, and transportation accessibility. So let's jump into understanding why so many people are excited about relocating their home base to beautiful Cedar Creek!
Short Summary
Cedar Creek, TX is a vibrant community with varied housing options, outdoor recreation opportunities, and access to both Austin and San Antonio.
Education in Cedar Creek includes public schools, private schools, and daycare centers, with an average expenditure of $9,575 per student.
When relocating to Cedar Creek it is recommended to hire a licensed moving company for time efficiency and damage prevention. The top five companies are The Moving Kings, Apex Moving Services, etc.
Considering Cedar Creek: Pros and Cons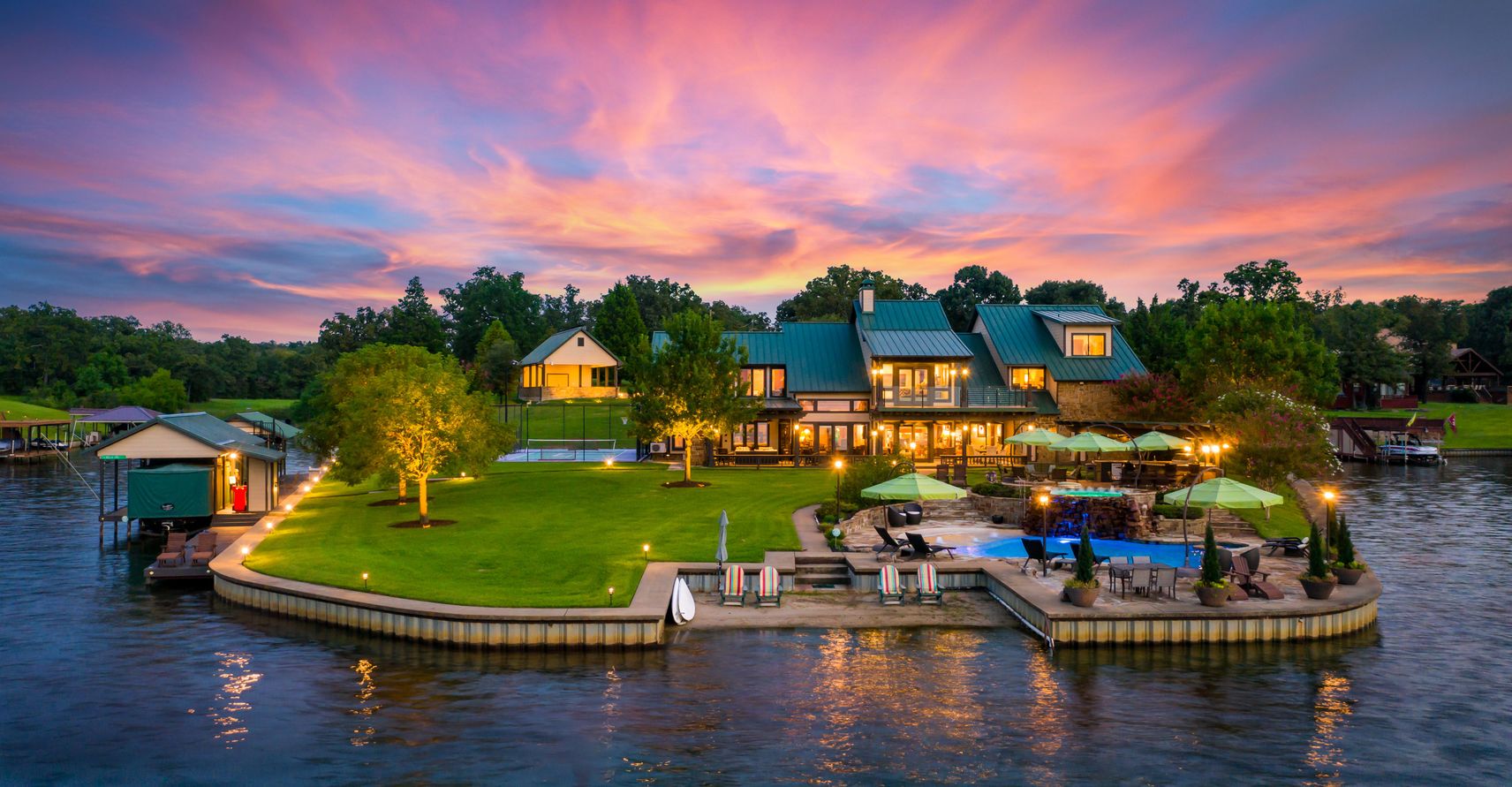 Cedar Creek, located in Texas, is a community offering an economically prosperous environment with abundant educational prospects and varied housing alternatives plus pleasant weather. Even though no place can be completely flawless, Cedar Creek still has its fair share of benefits for families to consider when deciding where to live around the area. Such as proximity to parks, playgrounds, or daycare centers that Austin offers, all highly rated. Prior to making your choice, take into account factors like homeowner's association rules/conditions, parking availability & neighborhood maintenance so you have full access before coming up with an informed decision if this popular neighborhood will meet your family's needs!
Cost of Living in Cedar Creek
In the unincorporated community of Cedar Creek, located in Bastrop County Texas, a comparison to larger cities such as Chicago, Dallas, Miami New York City and San Francisco reveals an estimated difference in cost of living for its residents. In 2023, there was a 1.2% increase from the previous year when transportation prices increased. Housing costs and food expenditures were all higher than before.
A Cost Of Living Index is used to measure this contrast between various locales based on essential items needed by individuals such as energy bills or healthcare fees incurred when residing somewhere new. Salary's calculator tool can assist with providing accurate assessment regarding changes depending on place which may be either at home or work location within said counties like Bastrop and surrounding areas.
Outdoor Recreation Opportunities
Cedar Creek is an ideal spot for outdoor enthusiasts, boasting a plethora of activities and attractions. Residents and visitors can find parks such as McKinney Roughs Nature Park, Dinosaur Park, Zip Lost Pines in Texas Capital Zoo, or Bastrop Botanical Gardens along with Pine Ridge Overlook. Hikers have the option to enjoy the Southeast Metropolitan Primitive Trail too! Cedar Creek also provides fantastic water-based recreation opportunities including kayaking trails through Beautiful Lost Pines of Bastrop County thus giving locals and travelers alike ample choices when it comes to nature exploration & staying active outdoors.
Proximity to Austin and San Antonio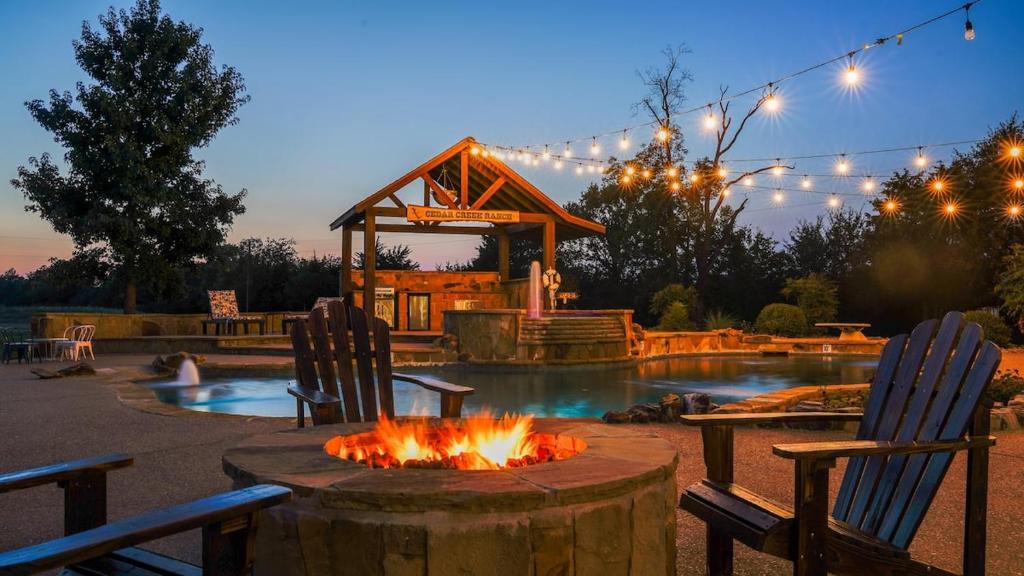 Living in Cedar Creek offers the advantage of close proximity to both Austin and San Antonio. The cities are a mere 19.05 miles away, making them accessible for those who work or enjoy visiting either area. Both offer an abundance of job opportunities along with plenty of entertainment and cultural activities as well!
Cedar Creek is the perfect place to achieve a balance between life at home in this charming community combined with all that larger cities have to offer, it really does make a living here ideal! Whether looking for employment possibilities, leisure pursuits, or just plain fun times – this unique mixture located only minutes from each other makes Cedar Creek an attractive option for many individuals seeking such diversity within their lifestyle choices.
Cedar Creek Neighborhoods and Housing Market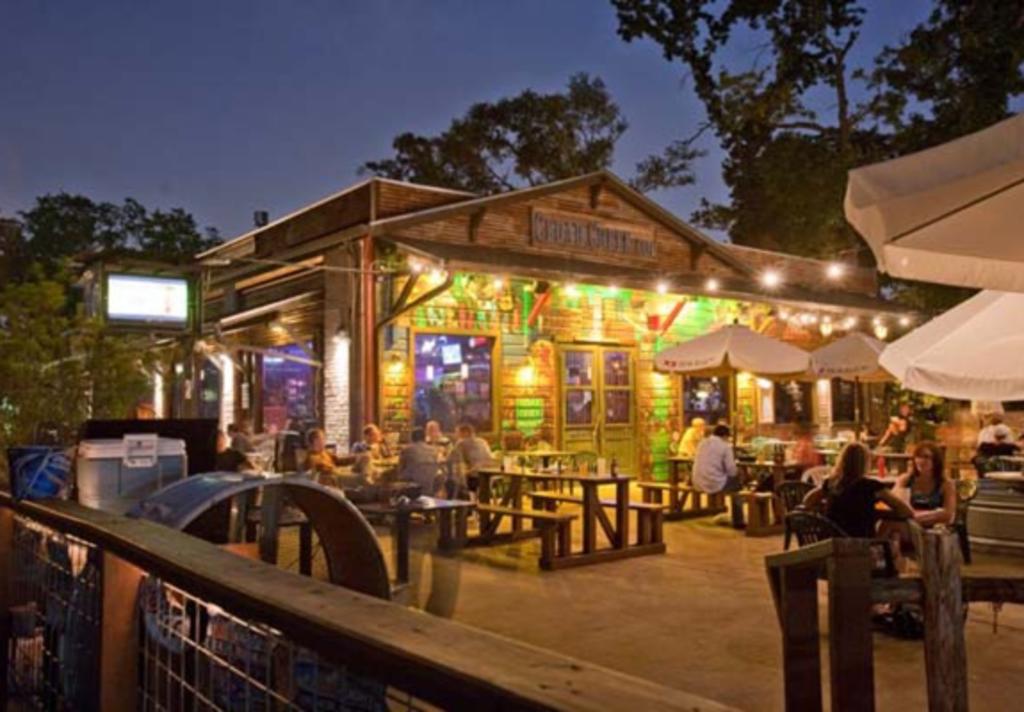 Residents of Cedar Creek have a variety of neighborhoods and home prices to choose from in this thriving Texas community. The median cost for homes is about $300,000, with six properties recently sold within the area.
Whether you're searching for your first house or need more space as a family residence, residents can find housing options that will meet their needs and budget around Cedar Park and Round Rock near Cedar Creek. Offering an appealing choice complete with attractive amenities, families are sure to settle comfortably here in no time!
Cedar Park Area
The Cedar Park area of Cedar Creek is a great place for residents to live. It has many desirable amenities, and quality schools, and offers an impressive selection of housing options ranging from single-family homes to townhouses and condos. There are also plenty of recreational activities available in the area such as parks and shopping centers that create a strong sense of community within this vibrant neighborhood.
Residents who move to this family-friendly district can expect well-maintained neighborhoods coupled with exceptional levels of service ensuring everyone's comfort is taken into account. Not only does it provide entertainment facilities, but educational ones too, making it attractive for people wanting access to both leisurely fun and academic development alike!
Round Rock Area
The Round Rock section of Cedar Creek has earned a great reputation as an attractive and vibrant community. The range of homes available in this area is quite broad, ranging from single-family dwellings to townhomes or condos that come with various price tags so all sorts can find something within their budget.
In terms of education, the families here are well looked after by the impressive Round Rock Independent School District, which provides public schooling plus several private institutions too. Residents also benefit from nearby recreational spots such as the local baseball team 'Round Rock Express', premium outlets in the same name's district and even swimming pools at 'Rock'n River Family Aquatic Center'. There really isn't a dull moment for anyone living around these parts!
Best Neighborhoods in Cedar Creek
Double Eagle Ranch | Las Alamedas | River Crossing
Education and Schools in Cedar Creek
Families in the Cedar Creek area place a strong emphasis on education, and they are fortunate to have access to an extensive selection of schools for their children. Within this community, there are public school options such as Bluebonnet Elementary, Camino Real Elementary, Colony Oaks Elementary, Emile Elementary, and Lost Pines Elementary. Plus high school and middle school too.
For those who prefer private education instead – Cedar Creek is also home to several different institutions that may suit their requirements including Montessori programs at Cedar Creek Montessori School or faith-based learning at either one of two churches: The Christian Academy or non-denominational academy called simply 'Cedar Creek' – both providing excellent opportunities not only for students but toddlers too with daycare centers like Little Learners Day Care Center, Bright Beginnings Day Care Centre & Little Angels looking after young ones from infant right up until preteen years.
Public Schools
In Cedar Creek, there are a variety of public schools with varying levels of rating and extracurriculars available. Five elementary schools within the district hold ratings of C or higher. Likewise, five middle school institutions and six high educational facilities boast similar rankings including Colorado River Collegiate Academy which ranks 250th in the state. Spending per student on average is lower than the national norm at $9,575 for each pupil. To enable parents to make an informed decision regarding their children's education and future success through quality learning opportunities from publicly funded establishments, research must be done into options provided by this region of Texas accordingly.
Private Schools
For families in Cedar Creek with an interest in private schooling, there are several available options to choose from. Calvary Episcopal School, Good Shepherd Lutheran, and Aleph Bet Preschool provide a range of educational programs tailored for various learning styles and interests as well as extracurricular activities. The cost per annum of these institutions can vary between $5 000-$20 000 according to the school's program structure, but parents have access to comprehensive information so they can determine which type best fits their budget while providing their children with what is necessary for success.
Daycare Centers
Families in Cedar Creek can benefit from the range of daycare services available close to home. These facilities offer quality childcare options for children of any age, with business hours that accommodate parents' work schedules. Little Learners Daycare, Bright Beginnings Daycare, and Little Angels Daycare are just some examples located within this community – each providing specific programs designed to meet families' needs.
The daycares typically have their doors open during regular working hours, but may also provide extended or weekend care as required by households who require such support structures around them while they balance parenthood and professional lives simultaneously.
Transportation and Commuting in Cedar Creek
Residents of Cedar Creek TX can conveniently get around the community and access amenities, thanks to numerous transportation and commuting options. CARTS' Country of origin. Bus service provides door-to-door transit for medical purposes on a reservation basis, as well as bus stops that cover the city area itself. Cycling is also an easy option due to dedicated bike paths. To lanes where riders may go anywhere they desire with their bicycle. Yet using cars remains required for most errands within or near this vibrant creek town of Texas. All these traveling methods are available so locals are able to navigate Cedar Creek effectively. Thus ensuring residents reap all its benefits without having difficulty getting from one place to another quickly and safely.
Public Transit
In Cedar Creek, local residents have access to a range of public transit services. For example, CARTS provides transportation on reservation for medical purposes in the rural service area and bus routes are available within or through town. Bastrop ISD is working with GoldStar Transit to provide school buses for students commuting daily.
Using these options allows Cedar Creek citizens to conveniently get around their community as well as outside areas so they can take advantage of all amenities without needing personal vehicles – making this especially helpful if car ownership isn't an option or preferred mode of travel.
Bikeability
The area of Cedar Creek is an ideal location for cycling enthusiasts. It offers its residents and visitors bike lanes, trails, as well as bike-friendly infrastructure such as racks and repair stations that are linked within the city's neighborhood parks to make it a safe ride. Some popular routes include the McKinney Roughs Loop Trail, Riverside Trail leading to Bluff Trail Loop, and the North Cedar Creek Trail Loop providing cyclists with multiple options when deciding where they want their journey on two wheels to take them. As part of encouraging sustainable transportation within this community, further promoting biking has been implemented in many forms making access easier for everyone who lives or visits here and wishes to use bikes instead of cars by having places like bicycle racks around which encourage people even more so into using it over vehicles for daily errands!
Walkability
Residents of Cedar Creek have plenty of opportunities to enjoy their community on foot, with amenities that are easily accessible. Popular walking trails in the area include McKinney Roughs Loop Trail, Riverside Trail to Bluff Trail Loop, Pine Ridge Overlook and Hike the Southeast Metropolitan Park Primitive Trial for those wanting an enjoyable yet active stroll. Pedestrian-friendly areas such as parks, sidewalks, and various other paths make it easy for people living there to get out into nature or explore shops nearby without needing a car, grocery stores, restaurants, and retail outlets are all within walkable distance of homes in this pedestrian-friendly neighborhood.
Hiring Movers for Your Cedar Creek Relocation
When relocating to Cedar Creek, hiring a moving company can be advantageous in terms of saving time and preventing damage. To find the right movers for your needs, you should examine their reputation as well as any customer feedback they have received. Ensure that the chosen service is certified and insured so that both you and your belongings are protected during transit. Notable names include The Moving Kings, Apex Moving Services, NorthStar Moving Company, and On The Road Again Movers.
Webster & Co. It's also important to consider pricing before committing – each organization will likely offer different fees depending on what kind of services you require for your specific relocation day situation.
Top Moving Companies
When selecting a moving company to help with your Cedar Creek relocation, make sure you look into the top-rated ones. Customer reviews and ratings show that The Moving Kings (Google Reviews 4.9/5), Apex Moving Services (Yelp 4.8/5), NorthStar Moving Company (4.7/5 on Yelp) , Moving Fast Horses(Google Reviews 4.6/) and On The Road Again Movers are all good options for reliable service in this area – so take the time to review them before making any decisions about which one will best meet your needs! By researching these highly rated movers carefully, you can be confident of having an efficient move while knowing that your belongings remain safe during transit as well as storage if needed.
Tips for Choosing a Moving Company
When interested in moving to Cedar Creek, it's wise to research the reputation of any potential hire. The Better Business Bureau (BBB) can be a reliable source for this information. Taking time out and visiting local companies' offices is recommended as you'll have an opportunity to see their equipment first hand. Once you are finished with your visits, obtain three written quotes from different movers that offer comparison on services and pricing before selecting one company among them all based on customer reviews which will help ensure a smooth move!
Summary
Residents of Cedar Creek, Texas can expect a balanced lifestyle that offers both peace and adventure. With its quality schools, diverse housing market, convenient access to San Antonio and Austin, as well as ample outdoor recreation opportunities for residents of all ages. It's the perfect place to call home for families or those looking to retire in an area with city-like amenities but small-town charm. It is important when relocating here that you plan accordingly so your transition will go smoothly – Welcome!
Frequently Asked Questions
What is the median income in Cedar Creek Texas?
The median household income in Cedar Creek Texas for 2021 is $102,458.
Where should I live on Cedar Creek Lake?
If you're in search of a place to reside close to Cedar Creek Lake, Texas, Indian Harbor, and the Cedar Creek Country Club are worth considering. These communities boast outstanding amenities and friendly atmospheres that will make for an enjoyable living experience. Residents can take advantage of swimming, fishing opportunities as well as boating out on the lake or hitting up some golf courses nearby. There are also plenty more offered in terms of restaurants, shopping centers, bars & entertainment spots within the area!
What's the population of Cedar Creek Texas?
Cedar Creek, Texas is the 481st most populated city in a total of 1,799 cities across the state with its population standing at 4,076 people.
What's it like to live in Cedar Park?
Cedar Park is the perfect place for families and young professionals, offering its residents a peaceful suburban lifestyle. Homeownership abounds while local public schools boast high ratings, there are plenty of parks as well as coffee shops to explore in this community.
What is the cost of living in Cedar Creek compared to other cities?
Compared to other cities, the cost of living in Cedar Creek varies with some providing a net increase in disposable income and others offering a decrease.