Moving to Cedar Park, TX in 2023: A Relocation Guide
, Jul 23, 2023
Relocating to Cedar Park TX, a vibrant suburb of Austin in Texas's center, is an attractive option as it offers the perfect balance between city amenities and community charm. Offering low crime rates, easy access to downtown Austin's urban activities, along with family-friendly vibes, makes moving here appealing. So if you're considering relocating, Cedar Park has something for everyone!
Short Summary
Cedar Park, TX offers small-town charm with big city convenience and low crime rate.
It is an inclusive and safe community offering affordable housing costs & grocery prices compared to the national average.
Cedar Park provides a variety of attractions, activities, employment opportunities & educational options for its residents with convenient transportation options.
Discovering Cedar Park, TX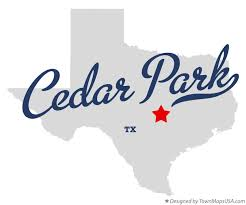 Cedar Park, TX is situated in Williamson County just north of Austin and offers all the advantages of a small town combined with big city convenience. Established back in 1887 as Running Brushy before its current name due to plentiful cedar trees, Cedar Park has been identified among some of America's fastest growing cities over recent years – appealing both families and individuals alike thanks to great parks along with top-rated schools & businesses within reach.
Living here enables easy access not only to downtown Austin, but also to the airport at Bergstrom International Airport. While Lake Travis & Texas Hill Country are excellent spots for leisure activities too when living in this Austin suburb. It's environment seems very distinct from that found around Downtown Dallas yet you can still get hold of your favorite amenities like shopping centers or even job opportunities as well as being renowned for having affluent neighborhoods which carry low crime rate compared nearby areas such as around 'The Lone Star State'.
So what should people consider before making up their minds about moving there? Climate, cost effective housing situation, community setup (population wise), employment options available and recreational venues/activities – they must research these elements if one thinks about relocating into Cedar Park area whether long term family dwelling or shorter stays.
Demographics and Safety in Cedar Park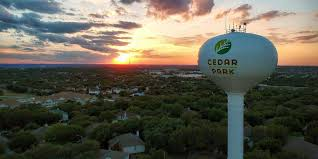 Cedar Park is a vibrant city with over 77,000 residents that makes up part of the larger Austin metro area. Known for its inclusiveness and friendly atmosphere, this bustling town offers many families an incredible opportunity to live securely as it has significantly lower than both state and national averages on crime rate per 100K people at 1,382.
Families choosing Cedar Park can enjoy being surrounded by other diverse individuals while living without fear due to its low criminal rate. This safety is accompanied by plenty of amenities perfect for all ages, which makes Cedar park an even more desirable place to settle down or spend time visiting from nearby Austin cities.
Cedar Park Living: Affordability and Expenses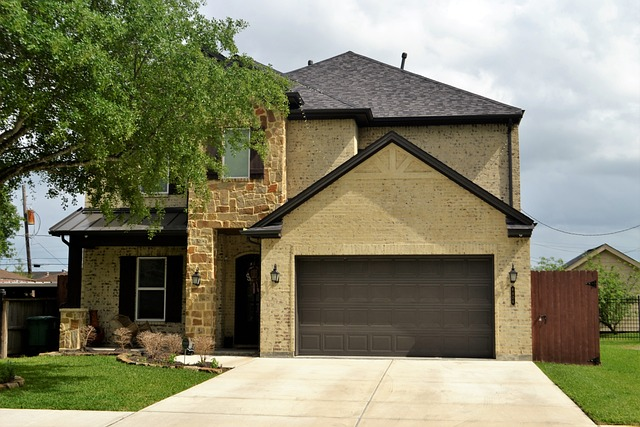 Cedar Park has a high living index of 122.3, making it pricier than the average in Texas and across the United States. When compared to Austin's cost of living, Cedar Park is more reasonable for those on a budget. It offers various housing options that range from affordable to costly — with an average rent fee of $1,480 per month – thus providing accommodation for different incomes. One could enjoy grocery prices 12% lower than national averages, which together with proximity to places such as Lakeline Mall provides a great balance between quality life and saving money while staying there or owning property here.
Exploring Cedar Park Neighborhoods
Cedar Park is home to a wide selection of neighborhoods, each offering its own unique features and price ranges. Popular areas in the city include Abrantes, Anderson Mill West, Bella Vista, Buttercup Creek and Breakaway Park – so there's something for every budget. Certain parts located close to the Colorado River have been reported as having low crime rates, which offers extra assurance for those living within it's boundaries.
From tranquil family-friendly communities such as Anderson Mill West all the way up to bustling trendy spots like Bella Vista – Cedar park has exactly what you're looking for! No matter your preference, this sprawling metropolis has an area just right that can be called 'home' by residents from any background or lifestyle choice with ease.
Best Neighborhoods in Cedar Park
Buttercup Creek | Ranch at Deer Creek | Ranch at Brushy Creek | Caballo Ranch | Cypress Canyon | Anderson Mill West | Ranch at Cypress Creek | Forest Oaks | Walsh Trails | Silverado West | Lakeline Oaks | Woodford Estates | Gann Ranch | Cedar Park Towncenter | Carriage Hills | Shenandoah | Heritage Park
Embracing Cedar Park's Climate
Cedar Park is the perfect spot for year-round outdoor recreation, with its humid subtropical climate that offers mild winters and hot summers. With an average temperature in December of 88 degrees Fahrenheit and highs reaching into the 90s during summer months, residents get to take advantage of their outdoorsy surroundings whenever they'd like. Rainfall totals up to 33 inches annually ensures lush green lawns throughout the area at all times of the year, mainly from May through September due to afternoon showers being frequent then.
The local parks are delightful for picnics while Brushy Creek Lake Park's trails provide plenty more avenues for outdoor activities when you want something different than laying out on your own property. Any resident or visitor should know that October is usually considered one of the best times for a clear temperature and abundant activity options in Cedar Park!
Cedar Park Attractions and Activities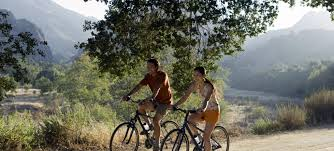 Cedar Park offers a range of attractions and activities for both its residents and visitors to enjoy. Notable highlights include the Lakeline Mall, with affordable housing surrounding it as well as providing easy access to shopping. Brushy Creek Lake is Brushy Creek Lake. Park's great outdoor recreation opportunities including hiking trails, tennis courts & picturesque views. Plus the H-E-B Center sports arena that hosts sporting events, family shows and concerts alike.
The city center in Cedar Park has also gained some vibrancy when considering all there is to offer: Wild West Cedar park caters to those looking for nightlife entertainment while Coors Light Club Lounge provides drinks but Spotlight Karaoke ensures fun times! Finally watching hockey at Texas Stars remains popular amongst locals too!
Cedar Parks strong sense of community means families can really make this their home by being close enough to Austin so they still get big city excitement without losing out on a smaller town atmosphere or charm.
Dining Delights: Cedar Park Restaurants
In the vibrant city of Cedar Park, food lovers are sure to find something special. For delicious Tex-Mex dishes, El Patrón Tacos is a must visit while C.R Head Surf & Surf serves up deep fried seafood for an unforgettable meal experience. Alternatively, Rosati's Pizza satisfies with its range of pizzas and pasta options available! On top of that, there's plenty more on offer too – hit Whitestone Brewery for fresh craft beer or The Dig Pub if you're after tasty meals alongside an archaeological atmosphere within the same venue..no matter what mood you are in, Cedars Park has got you covered!
Employment Opportunities in Cedar Park
The bustling job market in Cedar Park offers a range of employment prospects, including software programming, information technology, web design, electrical engineering and manufacturing for aerospace companies. There are roles available with retail operations consultants as well as positions focusing on website analytics too. The city has managed to sustain a robust economy which allows 71% of adults living there the opportunity to be employed while also earning an average annual wage of $71k per annum! National Oilwell Varco is one example amongst many larger corporations that have set up roots here, others include CoreSlab Structures, Firefly Aerospace. ETS-Lindgren and Cedar Park Regional Medical Center are five significant employers within this area. Expectation suggests the future holds more positive news regarding continued growth across all industries at roughly 4% each year meaning no signs yet it will slow down any time soon.
When looking beyond its own boundaries into other cities nearby like Austin for instance you will find even Options – so if you commute then great potential career paths are out there alongside those opportunities already found locally within Cedar Park itself making it highly attractive when pursuing successful professional endeavors.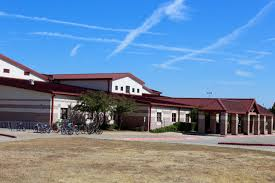 Education in Cedar Park: Schools and Colleges
Cedar Park is home to a top-notch education system, with the Leander Independent School District providing high quality schooling and an impressive graduation rate. With a wide range of extra-curricular activities available in this district, it caters for many types of interests and talents. There are also private school choices open to families that wish for something different from public schools. Summit Christian Academy is one such institute offering prekindergarten up to 12th grade as well as courses on religious studies and liberal arts programs. Furthering academic horizons even more, Austin Community College offers Cedar Park's students Dual Credit program options through which they can gain college credits during their High School years, potentially saving both time and money when taking into account Learning down the line.
Navigating Cedar Park: Transportation and Traffic
Cedar Park residents enjoy hassle-free navigation through the city's well laid out roads with very little traffic. With an average commute time of only 26 minutes, it is comfortable and fast for those traveling within Cedar Park or to nearby cities such as Austin due to various public transportation services available in the area like CARTS (Capital Area Rural Transportation System) serving Williamson and Travis counties along with easy access to Austin's Metrorail system located close by. TXDOT (Texas Department of Transportation) also helps keep roadways safe throughout Cedar Park, making adjustments on highway speeds and lane designations accordingly. Enjoying a smooth ride between all points from this Texas city!

Summary
Cedar Park, TX is an ideal spot for families and individuals due to its combination of small town ambience with big city amenities. The neighborhoods are diverse, it has a low crime rate relative to the area, cost-effective living expenses paired with good schools make this Lone Star State location attractive. There are also plenty of job opportunities available along with various activities and attractions as well. Thus Cedar Park should be on everyone's list if considering a move in Texas!
Frequently Asked Questions
Is Cedar Park Texas a good place to live?
Residents of Cedar Park enjoy the perks of living in a peaceful, ever-expanding town with competitive housing costs. The suburban environment provides parents and their families the perfect setting to call home. Safety has been prioritized by local officials due to its low crime rates. Thereby making this city one attractive place for residents alike.
Why move to Cedar Park TX?
Cedar Park has been identified by the U.S. Census Bureau as one of the most rapidly expanding cities in the country, boasting a budget-friendly cost of living and safety levels that are excellent compared to other cities around it. Cedar Park offers families an ideal way of life with its high standards for family welfare making this city not just desirable but attainable too.
What is the average cost of living in Cedar Park Texas?
Living in Cedar Park, Texas has an above-average cost of living that ranks it 26th out of 130 cities within the state. This makes it 755th out of 2202 US cities and 633rd among 9294 global ones for most expensive places to live in across the world.
How much do utilities cost in Cedar Park Texas?
Cedar Park. Texas residents may be looking at a total of around $2,436 each year in terms of utilities costs. This averages out to approximately $203 per month.
What is the cost of living index in Cedar Park?
Cedar Park is slightly more expensive to live in than the average of other cities across the nation, with a cost of living index at 122.3.