Moving to Del Valle, TX: Pros, Cons, Cost of Living, and More
, Aug 3, 2023
Consider a move to Del Valle, TX, an economical and culturally diverse neighborhood close to downtown Austin? Then this is the right place for you! With plenty of jobs available as well as various housing choices, it's a great way to avoid city living with its hectic atmosphere. You'll find that being in proximity of Austin but also having the option to flee from its noise makes Del Valle one-of-a-kind. Come explore all what Texas' most enchanting suburb has got for you today!
Short Summary
Del Valle, TX offers a balance of urban convenience and suburban lifestyle with proximity to downtown Austin and an array of job opportunities.
A variety of housing options are available in Del Valle, ranging from single family homes to mobile homes, along with numerous recreational activities and amenities.
The cost of living is relatively affordable compared to other cities due to lower transportation costs as well as quality healthcare at more reasonable rates.
Reasons to Consider Moving to Del Valle, TX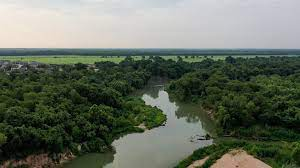 The area of Del Valle, situated in the Austin–Round Rock–San Marcos Metropolitan Statistical Area, is an excellent place to live for its residents. Being only a 7-mile distance from the renowned city of Austin makes it one of kind – offering both peaceful suburban life and urban comforts at the same time. Let's discuss. What attracts people most when choosing Del Valle as their home?
Del Valle provides many attractive features that make this place a great spot to settle down – from convenience since all major amenities are close by due to being located just outside bustling metropolis such as Round Rock or even bigger cities like San Antonio. Which can be reached within a short drive away, perfect balance between metropolitan lifestyle mixed with tranquility you won't find elsewhere.
Proximity to Downtown Austin
Living in Del Valle is a great place for those who want to experience the hustle and bustle of downtown Austin while still being close by. It's just 7 miles away, so residents can easily take a quick drive there whenever they please! There are lots of businesses ranging from tech firms to financial organizations that provide economic activity as well as plenty of entertainment options such as live music venues, theaters, museums and more cultural events like festivals or art shows all contributing to an exciting atmosphere across the city. Since it's located eastwards people living near can access Austin airport too, providing everything one could need at their fingertips! All this makes perfect sense why many choose Del Valle when looking for comfortable accommodation with easy connections nearby.
Job Opportunities
Del Valle and its nearby areas boast a flourishing job market, with companies such as Samsung Austin Semiconductor, St. David's HealthCare Partnership Dell Inc., H-E-B, and Seton Healthcare Network operating in the area. The average commute time for Del Valle residents is 30 to 45 minutes, which allows them ample leisure after their shift work ends.
Diverse Community
Del Valle is a place that many call home due to the diverse community it fosters. With 63.4% of its residents having Mexican ancestry, as well as 27.4% being born in another country and conversing primarily in Spanish within their households, this area creates an exciting cultural experience for all who live there or visit!
These statistics show how warm and inviting Del Valle truly is. Providing a welcoming atmosphere no matter your background or heritage. This variety of cultures makes living here unforgettable, creating memories unlike anywhere else.
Housing Options in Del Valle, TX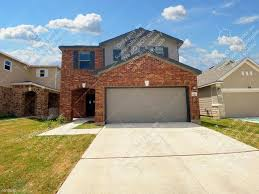 Del Valle provides a selection of homes that cater to every family. Ranging from single-family houses to mobile options, the area has something for everyone regardless of price range and lifestyle.
The median home cost in Del Valle is $349,760 with an average rental rate of $1,910, providing several prices points for both buyers and renters alike.
Single Family Homes
Del Valle is the perfect place to find single-family homes. From Parten: 85ft. lots with prices starting at $914,990 up to $1,140,990 – and 6 Creeks 45' has 30 available houses while Sun Chase, Watermill Collection offers 7 options. No matter if you're looking for a house big enough for your family or something more intimate, there are plenty of choices on offer in Del Valle.
Mobile Homes
In Del Valle, mobile homes offer a great choice for those looking for an economical and comfortable living space. The area is home to many neighborhoods where you can find single-family houses as well as these types of dwellings, with the cost typically ranging between $120K – $229K. If your family seeks quality housing without breaking the bank, it's worth searching out a mobile home in this part of Texas!
Best Neighborhoods in Del Valle
Berdoll Farms | El Dorado | Stoney Ridge | Sun Chase | Twin Creeks
Education and Schools in Del Valle, TX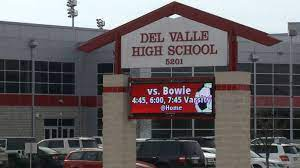 Families in Del Valle prioritize high-quality education, and the district is well equipped to meet that need. It includes 6 public elementary schools with ratings of C or better, 3 middle schools providing a step up from primary schooling, and 4 respected public high schools which complete the educational offering. Here we will provide an overview of those institutions covering all levels, from grade school through senior year.
Elementary Schools
Del Valle is a place where multiple highly-praised elementary schools are located, including Del Valle Elementary, Primary and Intermediate. The average ratio of students to teachers in these establishments ranges between 12:1 and 16:1 guaranteeing that children get the necessary attention they need to progress academically.
The educational centers have an objective of creating secure learning environments for all pupils under their care. Placing emphasis on delivering a caring environment when it comes to nurturing learners from the Del Valle area.
Middle Schools
Del Valle schools are widely recognized for their outstanding education, especially in the middle school years. With a student-teacher ratio of 14:1 and exceptional programs such as Del Valle Middle School, High School, and Elementary School (which boast some of the highest ratings within the area), students receive an ideal environment to expand upon academically while discovering extra-curricular interests at hand.
High Schools
Del Valle is proud to be home to top-rated high schools such as Del Valle High School, Del Valle Middle School and also the Elementary school. The student/teacher ratio at these high schools here in this area stands at an average of 16.5 which ensures students are given individual attention for better performance.
Each one of these educational institutions provides a wide selection of extracurricular activities from sports and many more!
Amenities and Recreation in Del Valle, TX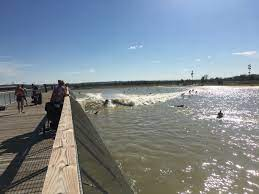 Del Valle provides its residents with an array of amenities and recreational activities. From the natural beauty of its parks to abundant shopping and dining opportunities, this delightful town has something for everyone!
Here we will examine all that is available in terms of entertainment and leisurely pursuits within Del Valle's boundaries.
Parks and Outdoor Activities
Del Valle is home to a selection of parks with varied amenities such as Barkley Meadows Park, Richard Moya Park and Southeast Metropolitan Park. The latter has access for kayaking and fishing on Onion Creek to athletic fields, exercise trails and playgrounds. Residents have plenty of outdoor activities available too. From hiking or biking through the area to camping, bird watching or trying their luck at some fishing! McKinney Falls State Park also offers another opportunity for nature lovers.
Shopping Centers
Del Valle, a beloved shopping destination for many people, is home to multiple centers: the Del Valle Shopping Center, the Del Valle Plaza Shopping Center and also the bustling Del Valle Town Center. These retail spots are stocked with countless stores ranging from specialized ones all through to larger department shops as well as restaurants.
To this variety of options these places in Del Valle provide amenities such as movie theaters, bowling alleys and arcades providing customers additional entertainment after their purchases.
Dining Options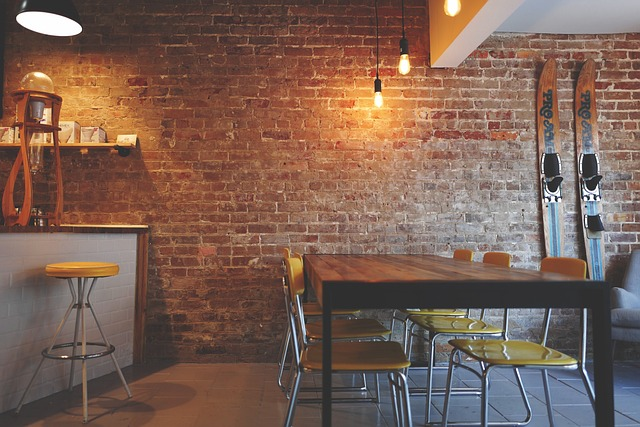 Del Valle provides a wide variety of gastronomic choices that can satisfy any craving. From Mexican to Asian fusion, Thai cuisine, Cajun Creole and barbecue options, there is an eatery here for all kinds of palates.
If you desire anything from something easy or fast to savor on the go to having time for lingering over your meal Del Valle has got it covered!
Cost of Living Comparison: Del Valle, TX vs. Other Cities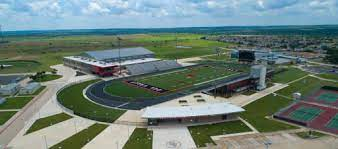 When contemplating a move to Del Valle, TX, it's important to assess the cost of living with other major cities like San Francisco, New York and Dallas. To do this effectively, we'll analyse housing costs, transportation expenses and healthcare prices for an accurate understanding of what life would be like in Del Valle. In order gain knowledge on how all three categories differ from one another between locations, let's explore these various facets together now.
Housing Costs
In Del Valle, the median home value is significantly lower than cities like San Francisco and New York at $136,300. This city offers more affordable housing relative to other places in the country, as evidenced by its cost of living index which stands 103,5% above average for America.
Renters can still find plenty of options that fit their budget in Del Valle with an estimated price tag of around $1,440 per month for a one-bedroom apartment.
Transportation Costs
For residents living in Del Valle, the transportation costs may be comparatively cheaper than larger cities such as San Francisco or New York. This is due to many areas within these large urban settings having expensive public transit and parking fees.
Given that Austin's downtown area is close by, those who work there will likely experience shorter commute times with less gas cost involved when it comes to traveling back home from the city daily.
Healthcare Costs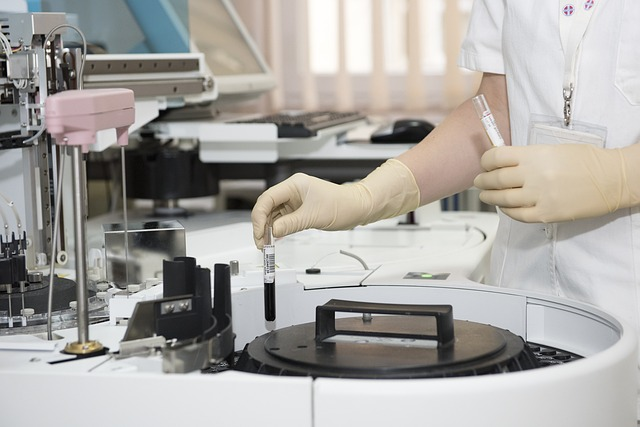 Residents in Del Valle, TX can find healthcare that is more affordable compared to cities like San Francisco or New York. In Texas as a whole, access and affordability for care rank fifty-first nationwide. People living in the town of Del Valle are still able to get quality medical services without sacrificing their wallet too much. They may even be able to take advantage of lower costs relative to other locations throughout the state.
Practical Considerations for Moving to Del Valle, TX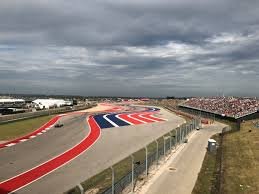 Prior to relocation in the Del Valle area, it's important that you take into consideration some practical factors associated with living there. In this passage we'll be offering advice and helpful tips on how to get reliable internet connection as well as understanding sound levels and air quality of the district.
Getting reliable web access is a must for anyone moving to Del Valle. Fortunately, sufficient options are available which can meet your individual needs while residing in the region. Research should also involve learning more about noise volume and surrounding atmosphere's level of purity – two significant elements of an optimal quality-of-living experience at any location or destination.
Internet Providers
Staying connected is essential for many activities, and Del Valle provides numerous internet service companies to choose from. Among the top providers in the area are AT&T, Spectrum, T-Mobile, Viasat HughesNet, Rise Broadband Starlink as well as EarthLink. With various speeds of connection available along with different plans provided by these organizations, you can be sure to find a provider that fulfills your requirements within your budget range easily.
Noise Levels and Air Quality
When considering a move to Del Valle, it is essential for prospective residents to understand the quality of life they can expect in local neighborhoods. The City of Austin has taken action with its noise ordinance that eliminates unreasonable sound between 10:30 p.m. and 7 a.m., ensuring there will be peaceful living conditions throughout most parts of the city including within many areas of Del Valle – known for having average decibel levels ranging from 83-105 dB making it an exceptionally tranquil atmosphere overall.
Summary
Del Valle, TX is a great choice for those searching to experience the advantages of suburban life while still having access to Austin's services and opportunities. With its diverse population, various housing possibilities, top-rated schools and an array of amenities along with recreational activities on hand. Del Valle has something valuable available for everyone. If you're thinking about relocating to this alluring Texas suburb, why not take advantage of it?
Frequently Asked Questions
Where are most people moving to Austin from?
People relocating to Austin are typically coming from other U.S. cities like San Francisco, New York City, Los Angeles, Chicago and Houston in particular.
What is the median income in Del Valle Texas?
In Del Valle, Texas, the middle point of household earnings is $68,069 and for individuals it's estimated at $32,682.
Why are so many people moving to Austin TX?
Austin is the ideal place to begin a new life with your family. It has an enviable reputation as the Live Music Capital of the World and provides ample opportunities for anyone looking to start over in terms of career or home life alike. Residents can enjoy its diverse community, vibrant job market, creative culture, amazing food scene and range of outdoor activities which together make it a very attractive option indeed! The city also prides itself on being incredibly welcoming, forging strong relationships between locals, giving even more reasons why people should choose Austin when beginning their next chapter.
How many people live in Del Valle Texas?
Del Valle, Texas is a charming town of 28,690 people. Its median age stands at 32.8 years old with an almost even gender ratio between males and females (52.65% to 47.35%). This friendly community also boasts diversity amongst its population's diverse backgrounds and ethnicities while the average household income here is $50,945 and the mean house value rests at around $179,400. Making it ideal for those seeking out small-town living in this special place located within Del Valle's borders!
How far is Del Valle, TX, from downtown Austin?
Del Valle, located just a mere 7 miles from the downtown of Austin, Texas is close enough to be considered part of the Austin area.