Moving to Georgetown, TX: 2023 Relocation Guide
, Jul 20, 2023
If you're looking for the perfect balance of a small-town atmosphere and urban amenities, Georgetown TX is just 30 minutes away from Austin downtown and could be your ideal relocation spot. This guide explains why that's so. Discover why living in this charming town presents such an exclusive experience – gorgeous scenery, vibrant community life, ample job opportunities plus top class educational facilities!
Short Summary
Georgetown, TX offers a unique combination of small-town charm and access to big city amenities.
It is conveniently located 25.59 miles from downtown Austin with an average one way commute time of 27 minutes or less.
Georgetown provides affordable living options with its median home price at $462,762 and median household income at $73,822
Why Choose Georgetown, TX?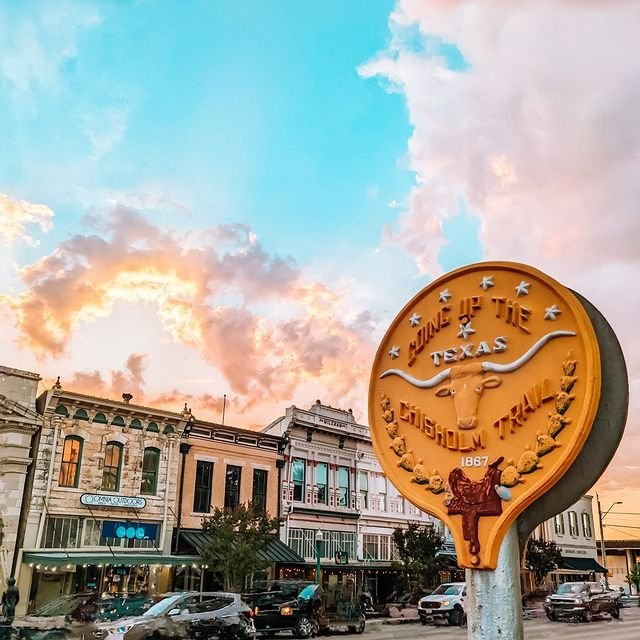 Georgetown offers an attractive blend of small-town charm and big city amenities, combining the best of both worlds in one great Central Texas location. It's situated near Austin for job opportunities, financial growth prospects, cultural events and recreational activities within easy reach. It is home to Georgetown Square – known as 'the most beautiful town square in Texas'. This historic downtown area features picturesque landscapes perfect for outdoor pursuits such as kayaking or hiking through Hill Country scenery. Also worth noting is its sense of community that makes Georgetown a wonderful place for families and individuals alike looking to settle down somewhere special with plenty going on around them.
Proximity to Downtown Austin
Georgetown provides the perfect combination of small-town life and proximity to Austin, located just 25.59 miles away from downtown. Residents enjoy easy access through I-35 or the 130 Tollway to all of what a big city has to offer in terms of top employers, major retailers for shopping needs as well as a variety of places to eat and entertainment venues. The town makes it possible for students who attend Gateway College Prep nearby to have quick trips into their schooling duties within minutes without even leaving home! On one hand Georgetown's citizens benefit from having this peaceful hometown feel, but on the other hand they still get to take advantage of both worlds – relaxed living plus capital experiences at an arm's length reach via a short drive away.
Small-Town Charm with Big City Amenities
Georgetown encapsulates the best of both worlds: it has a small town atmosphere and also offers an array of conveniences from larger cities. Its downtown district is made for pedestrians to explore its distinct architecture, giving locals and tourists alike a genuine sense of belonging in this quaint village.
The city boasts numerous amenities such as Wolf Ranch's shopping centers, medical facilities or recreational areas like food truck parks which brings entertainment to residents' doorsteps – all adding up to make Georgetown stand out amongst other places with these two sides blending together perfectly!
Beautiful Landscapes and Outdoor Activities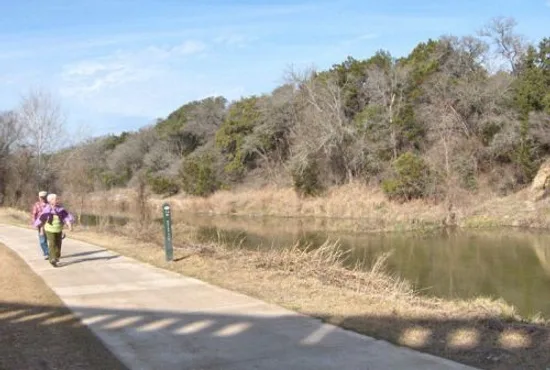 Georgetown has so much to offer nature lovers, with its picturesque landscapes and diverse outdoor activities. From the stunning Inner Space Cavern and refreshing Blue Hole swimming spot to the peaceful San Gabriel River as well as Sun City community, Georgetown provides an idyllic backdrop for your outdoor adventures.
The city of Georgetown features many opportunities for those who prefer a more active lifestyle in their exploration of natural sights – it presents trails available for hiking enthusiasts along Lake Georgetown. There are common areas within neighborhoods where you can practice different kinds of open-air recreation.
Strong Community and Social Life
Georgetown is the ideal place to call home, with its strong sense of community making it a great choice for those looking for a fulfilling lifestyle. This city has much in store when it comes to promoting connection and enhancing life quality through their diverse clubs, gatherings held within neighborhoods, as well as theatre performances located throughout downtown Georgetown.
Residents have plenty of options when choosing restaurants or bars, whether they are out on an intimate date night or getting together with friends. Some popular choices are Brix & Ale, The Golden Rile, Monument Cafe and Mesquite Creek Outfitters. All these features make living here exceptionally beneficial for residents who prioritize having access to all that this historic downtown area offers!
Housing Options in Georgetown
Georgetown offers a range of housing options to fit any lifestyle or budget. From family homes, independent living facilities and apartments for rent – all located within 10 minutes of downtown Georgetown and I-35 with lake/panoramic views on the west side, this city has something perfect in store for you. With its wide variety of accommodation available, it's easy to find your dream home here!
Affordable Living
Georgetown offers plenty of amenities at a lower cost than nearby Austin. With an average cost-of-living rate that is 3% below the national mean, it is still considered relatively affordable. As such, this city makes for an attractive option for those in search of quality living without paying skyrocketing housing prices found elsewhere – like in Austin itself. With all its attractions and features, Georgetown manages to provide comfort while keeping costs low when compared against other cities around the nation.
Neighborhoods and Communities
Discover the perfect dream home in Georgetown, where you can explore a range of vibrant communities and neighborhoods with all sorts of amenities. The Meadows offers swimming pools, playgrounds, and walking trails. While The Village Commons boasts fitness centers as well as tennis courts and clubs to join. There are also gated communities for those who crave privacy or higher security levels than usual. Whatever your preference may be, finding it here is an easy feat!
Education Opportunities in Georgetown
Georgetown, a Texas city known for its educational excellence and promise of success to its residents, offers many respected learning opportunities. From public schools highly acclaimed in their area to private & charter schools as well as two esteemed higher education institutions: Southwestern University located there plus the Round Rock Campus of Texas State University – all these options can be found here.
No matter what level you desire or pursue your study at, Georgetown has an array of great choices on offer!
Top-Ranked Schools
Georgetown families are able to be sure their kids will receive an excellent education, as the city provides a great selection of well-known private and charter schools such as Grade Academy Private School, Community Montessori School, Chaparral Star Academy and Meridian World School. Georgetown University is a Georgetown University. Independent school district's ten elementary schools, four middle schools, three high schools (and two alternative campuses) guarantee an effective learning environment for all 13200 students.
Higher Education Institutions
Georgetown is renowned for its excellent schools and boasts several impressive higher education establishments. Established in 1840, Southwestern University stands as the oldest university in Texas providing students from Georgetown with an array of undergraduate and graduate options to set them up for their future pursuits. Round Rock Campus at Texas State University offers a diverse selection of bachelor's degree programs along with master's degrees available specifically catered towards locals living here within this region.
Best Neighborhoods in Georgetown
Arrowpoint | Berry Creek | Berry Springs | Carlson Place | Cimarron Hills | Crescent Bluff | Fairhaven | Georgetown Village | Heritage Oaks | Hidden Oaks | La Conterra | Lakeside | Lively Ranch | Morningstar | Oaks at San Gabriel | Parks at Westhaven | Parkside on the River | Parmer Ranch | Rancho Sienna | Riverview | Saddlecreek | Serenada West | Tres Tierras | Water Oak
Employment and Economic Growth
Georgetown is a bustling city that offers residents varied job options in multiple sectors, such as engineering, manufacturing, construction and life sciences. Its strong business industry includes retailing and financial operations for those interested in seeking careers down these paths.
Located within the area are noteworthy employers like AirBorn, St David's hospital and Southwestern University, allowing locals to not have long commutes while still taking advantage of all Georgetown has to offer career wise.
Key Industries
In Georgetown, there are a range of professions available which include engineering, healthcare, building and retail. The city has an energetic advanced manufacturing sector while life sciences and medical services are also blossoming at the moment.
The lucrative world of retail provides many possibilities for anyone interested in following this line of work around the area as well.
Major Employers
Georgetown is a great place to grow one's career due to its close proximity both to Round Rock and Austin, which offer many job opportunities. It has several major employers such as St. David's Hospital offering medical services in the community for local residents, along with AirBorn who are leaders globally in creating mechanical parts essential for prominent industries. Southwestern University also plays an important role by providing employment options within the field of education.
Exploring Georgetown's Attractions
Georgetown is an exciting city for residents and visitors to explore, offering a historic downtown area with attractions like the Williamson County Courthouse and Georgetown Art Center. Those looking for outdoor activities have plenty of options too including hiking, biking or water sports at nearby Lake Georgetown as well as swimming in Blue Hole.
The metropolitan center has countless opportunities when it comes to leisure and recreation – whether one wants to take part in urban exploration or adventure into nature – no matter what you choose. There will always be something new that can be experienced while living in the City of Georgetown!
Historic Downtown Georgetown
Explore Georgetown's historic downtown area – home to a stunning town square and the 100-year old Williamson County Courthouse. With plenty of shops, eateries, attractions such as The DayTripper World Headquarters and Georgetown Art Center, there is something for everyone in this vibrant part of town! Don't miss out on visiting The Winery too – it's an award winning hub offering locally crafted wines located within the lively downtown area.
Outdoor Adventures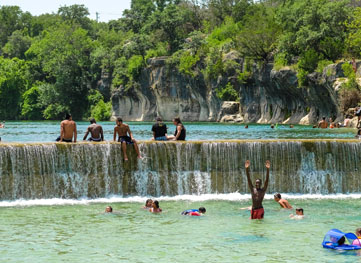 Georgetown is the ideal city for outdoor enthusiasts, offering plenty of opportunities to explore and enjoy nature. Parks such as San Gabriel Park, Garey Park, and the Georgetown to Granger Hike and Bike Trail offer wonderful settings for hiking or biking. Meanwhile, Lake Georgetown provides a variety of activities including fishing, skiing, camping, all in an idyllic setting! There's also Blue Hole swimming hole with its inviting waters – perfect on those hot summer days. In sum, it's fair to say that whatever your passion outdoors might be, Geogetown has something great waiting just around the corner!
Transportation and Commuting
Residents of the Georgetown area experience hassle-free commuting thanks to its array of public transportation options. Compared to those living in Austin, residents here can take advantage of a much shorter average commute time (28 minutes).
Georgetown offers an abundance of different means for getting around, Round Rock Transit Station is accessible as well as CARTS buses and The Interurban Coach which makes it possible to explore nearby cities with ease.
Average Commute Times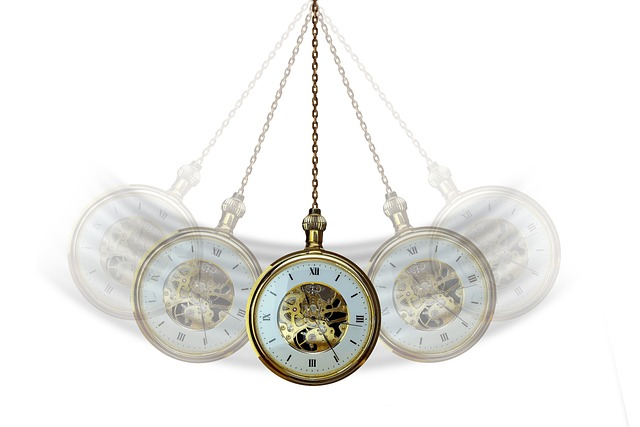 Residents of Georgetown enjoy shorter journey times when compared to people living in Austin. A one-way commute in this city takes an average time between 27,4 and 27,8 minutes, giving locals a quicker transportation option that also helps them save on travel expenses daily.
The plethora of attractions and facilities available make it even more attractive for anyone considering relocation into the region, chiefly due to its advantageous commuting situation!
Public Transportation Options
Georgetown offers a range of public transportation options, making it convenient for locals to get around. The Georgetown Station provides Greyhound bus service that links the town with Austin and other nearby cities. GoGeo's fixed-route and paratransit buses provide Connectivity between Georgetown and local towns, meaning residents have multiple ways to navigate without their own car!
Climate and Weather
Georgetown offers a pleasant climate, especially attractive to those who enjoy warmer temperatures. Temperatures vary from 54.8°F in winter to 78,6°F during the summer months and precipitation is usually highest in May while lowest levels are recorded for July month-wise.
For outdoor enthusiasts looking forward to enjoying sunny days, between May through September presents great opportunities with the thermometer likely indicating highs ranging somewhere between low 70s right until upper 90s Fahrenheit degree-wise at peak of the warmest period of year's cycle around this area.
Cost of Living in Georgetown
Georgetown's cost of living is slightly above the national average index, clocking in at 117. This works out to 17% more expensive than what Americans are used to paying overall. Median household income for this area comes in 19 percent higher than other parts of Texas though. Which can help balance things out despite its greater price tag.
The median home rate also stands lower when compared with that found across America – $462,762 versus $428,000 respectively, so folks looking into relocating may find living here relatively affordable if they have an adjusted budget to work from as opposed to nearby Austin where costs tend to be steeper.
Summary
Georgetown, Texas offers an attractive mix of city amenities and a cozy small-town vibe. Perfect for families or individuals alike, this charming town is home to great educational resources, employment opportunities across many fields, various housing options and lots of attractions – all creating the perfect setting for your next living adventure. Georgetown invites you to take part in its vibrant community atmosphere!
Frequently Asked Questions
Is Georgetown Texas a good place to live?
Situated in a desirable spot, Georgetown offers its residents the charming downtown area and plentiful historical elements. This pleasant city is filled with fascinating restaurants, stores and attractions for an enjoyable exploration experience. Many impressive monuments from history can also be found here, making it even more attractive to live in! With all these advantages combined together within one town or city (Georgetown), people looking for something special are sure to find what they're searching for.
Why move to Georgetown Texas?
Georgetown is Georgetown's cultural capital. Texas offers its residents a charming downtown area, high desirability and growth potential. With an abundance of historic sites to explore in the local downtown district combined with many entertainment opportunities, this town has something for everyone looking for their forever home.
Whether you're seeking nightlife or wanting somewhere full of amenities. Georgetown will provide! This incredible city also boasts rich history while creating plenty of chances to experience new things all around Texas.
Is it expensive to live in Georgetown TX?
Living in Georgetown is fairly expensive, sitting at 814th out of a total of 9294 cities across the world. 691st place among all 2202 US cities and 31st out of 130 Texas ones.
What outdoor activities are available in Georgetown?
Georgetown is a great destination for outdoor activities like fishing, camping, biking and hiking. Lake Georgetown and the Blue Hole are particularly popular spots to explore these options. Both areas offer spectacular opportunities for adventurers of all kinds, from amateur enthusiasts to experienced pros! So come enjoy the vast selection of nature's offerings in beautiful Georgetown today!
What are the primary industries in Georgetown?
Georgetown's economy is sustained by a range of industries such as engineering, manufacturing, construction (which plays an integral role), healthcare and business services. Along with finance operations and life sciences. Lastly, retail contributes to the city's economic development.