Moving to Hutto, TX: A 2023 Relocation Guide
, Jul 22, 2023
Hutto, TX is an ideal destination to move your family due to its convenient location just 30 minutes away from Austin and the state of Texas. It's a rapidly growing city with plenty of job prospects and affordable housing prices for home buyers as well. Above all, Hutto also gives you access to great schools in an environment characterized by strong community bonds.
Short Summary
Hutto, TX offers a desirable balance of small-town charm and proximity to Austin with an affordable cost of living.
Hutto is one of the fastest-growing cities in the US, boasting a high median household income and impressive educational achievements.
Residents have access to various attractions & activities including outdoor recreation, local events, dining options & nightlife as well as higher education opportunities within their city.
Why Choose Hutto, TX?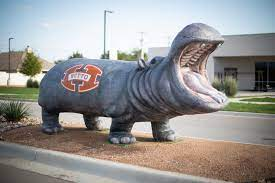 Hutto is located close to the bustling city of Austin, and provides a special combination of small-town atmosphere as well as exceptional growth. This makes Hutto one of America's quickest expanding cities, drawing in both businesses and families seeking an economically thriving area with low costs compared to other national averages. Those relocating within the Austin district will find that Hutto offers plenty of options for housing at affordable prices.
Fastest Growing Cities
Hutto is listed as one of the fastest-growing cities in America due to its impressive population growth rate since 2010, coming in at 90.1%. Not only does this provide job opportunities and a great quality of life for current residents living there, but also adds stability and potential for Development down the road. All these characteristics make it an ideal city to live in or invest capital in thanks largely to its high population numbers compared with other cities.
Affordable Housing
Residents of Hutto are able to benefit from affordable housing at a lower cost than what is offered in Austin. The median home price for the area sits around $430,000, which pales in comparison to the median home price for the area. With the average in Austin at nearly $578,000. It provides locals with an attractive living option that won't break their budget. Daily expenses such as food items and utilities have seen drops when compared to both national averages as well as those associated with other major cities like Austin, all giving residents more bang for their buck! Families looking to enjoy city life without sacrificing financial security need look no than this central Texas town where affordability reigns supremely supreme.
Proximity to Austin
Residents of Hutto benefit from its prime location: only half an hour away from Austin. By living in this small town, but close enough to a big city, they can enjoy the advantages that come with both places, amenities and job market opportunities found in urban areas while maintaining the comfortable atmosphere associated with villages. Thus providing them easy access to all these possibilities due to its proximity (only 28 miles northeast) of Austin's metropolitan region.
Hutto Demographics & Lifestyle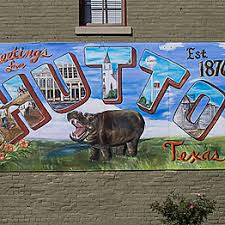 The data about Hutto presents an upmarket and educated population. Commuters endure a slightly longer-than-normal journey every day, but they are rewarded with both the benefits of living in a small town plus access to Austin's entertainment options thanks to its close proximity. The high median household income denotes that people dwelling here possess numerous opportunities for cultural enrichment, as well as top levels of education making it all the more attractive place to reside.
Median Household Income
The median household income in Hutto is an impressive $87,333 and it has had a major impact on the life of its residents. This high figure provides job seekers ample opportunities to pursue their desired career paths while allowing them to enjoy a comfortable lifestyle due largely to the city's economic growth.
Education Levels
The city of Hutto is home to a highly educated population with an impressive 32.5% who hold a Bachelor's Degree or higher and 95.3% having attained their high school diploma or more. This educated group adds strength and liveliness to the town, making it very desirable for families wishing for good quality living close by City Hall.
Average Commute
Hutto residents have an average commute of around 30 minutes, slightly longer than most other places. Due to the city's proximity to Austin, the city is very close to the city. They are offered a range of transportation options for getting downtown and avoiding heavy traffic congestion. These include the North Mopac Expressway as well as I-35 South, which can both get them there in similar times with more flexibility.
Job Opportunities in Hutto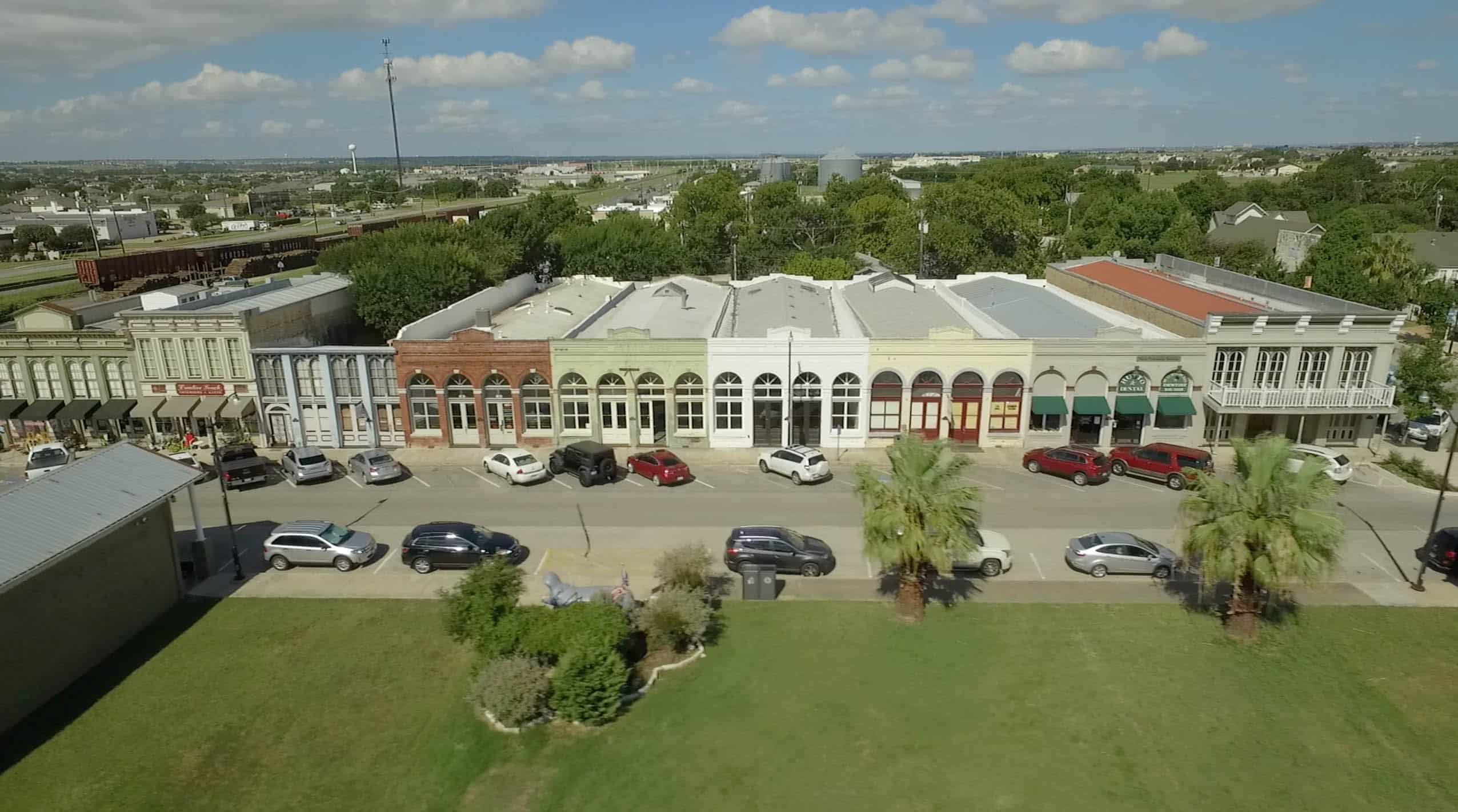 Hutto. Texas is a great place to live and work with its cost of living being quite low. It's a popular choice for businesses looking to move or expand due to the city's location near major highways making it easily accessible. Hutto has job opportunities available from various industries such as education, social assistance, technology, retailing, etc., giving you plenty of options when searching for employment here.
Local Employers
Hutto is home to a number of employers ranging from industrial businesses and retail stores. Notable major corporations that provide employment opportunities for Hutto's residents include Academy, Lowe's, plus industries connected with Samsung. The job offerings consist of jobs at all levels, including entry-level roles as well as those requiring specialist knowledge. As such, the city provides diversity when it comes to available career options.
Popular Industries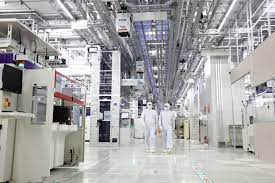 Hutto is an amazing place to live and work, with its bustling economy providing excellent career opportunities for all of its residents. The city's development brings countless opportunities ranging from Education to Technology, Manufacturing to Retail as well as Construction and Social Assistance allowing those living in Hutto a chance at finding success no matter their industry field. With these abundant chances, it's easy why many find satisfaction living in the area!
Hutto Independent School District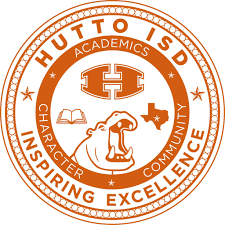 Hutto ISD, the highly rated school district in Hutto, provides students with a comprehensive educational experience by emphasizing excellence across all aspects of academics, character building and community involvement. The commitment of the Hutto Independent School District to these ideals ensures that those attending schools within its boundaries are well prepared for success both inside and outside their classrooms.
Top Schools
Hutto ISD stands out for its exemplary schools and commitment to providing quality education. Kelly Lane Middle School is listed as the #35 top school in Hutto's metropolitan area, while Hutto High comes at position 41st on that list. Students who attend these schools benefit from a high-level of instruction due to their low student-teacher ratios and multiple award winning programs offered by the district.
Academic Achievements
Hutto ISD students consistently achieve high academic success, with an impressive 94% graduation rate and many being accepted into some of the nation's most prestigious universities like Harvard, Yale, Stanford, as well as The University of Texas at Austin.
Athletic Programs
Hutto ISD is renowned for its excellence in academics as well as the wide selection of sports it offers. Students from Hutto have a variety of athletic options, which include football, basketball, volleyball, soccer, track and field events such as tennis golf swimming wrestling and cross country. The district has proudly secured many accolades including regional and local titles due to their highly successful teams – bolstering the city's educational offering even further.
Attractions & Activities in Hutto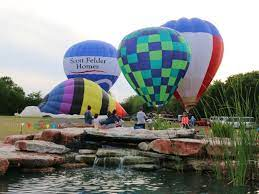 Hutto is a great place to visit, and has something for everyone. Residents can enjoy outdoor recreation opportunities like parks or local events. Couples have several dining choices while singles may opt to check out the nightlife scene. The range of activities Hutto provides makes it an attractive option for both families and individuals alike.
For those looking for some fresh air outdoors, there are many recreational spots around town such as trails where residents can go biking or hiking. People who want more traditional sports options also have access to indoor/outdoor courts nearby that support all kinds of athletic endeavours! If you're up on current happenings in Hutto, they frequently host festivals and community gatherings so locals never miss out on any fun experiences available in the city alone with friends & family!
Outdoor Recreation
Hutto residents have the chance to take part in many outdoor activities. Popular recreation options include Cottonwood Trail, Fritz Park, Creekside Park, Hutto Lake Park and also Hutto Park at Brushy Creek, providing perfect spots for citizens of this town to appreciate nature as well as stay active through various leisurely walks or maybe even a picnic! These green spaces offer plenty of opportunities for enjoyment within an environment that is close-knit with Mother Nature.
Local Events
The city of Hutto strives to strengthen the ties between residents and create a sense of community. Through various local festivities, such as the Fourth of July event at Hutto Park on Brushy Creek, there's always something happening for citizens in this vibrant town. Year round celebrations like hutHippo Fest like the hutHippo Festival. Fest chili cook-off and other events keep all who live here actively engaged with their home!
Dining & Nightlife
Hutto offers plenty of tasty dining and nightlife options to choose from. There are restaurants, cafes, and bars that suit everyone's tastes- a few popular favorites include Texan Cafe, baked'sconed, Mario's Mexican Restaurant, as well as the Downtown Hall of Fame.
When it comes to nighttime fun in Hutto there is no shortage -Snuffy's Bar & Grill plus The Downtown Hall Of Fame provide great places for those looking for something relaxing yet entertaining after dark while Chili's Grill & Bar or Rio Grande Tex Mex Restaurant make perfect spots if you're craving some delicious dinner with your drinks.
No matter what type of atmosphere you seek out, all can be found here!
Higher Education Opportunities in Hutto

The residents of Hutto, Texas are privileged to have access to higher educational opportunities close by. Within the city limits lies both Texas State Technical College and Multi-Institutional Teaching Center, which provide degree programs as well as certifications that can help expand individuals' knowledge base while still staying in their hometown.
These two establishments offer courses ranging from associate degrees all the way up to certificates providing one with various options when it comes time for selecting a form of learning or advancing within one's professional career path here in this city.
Texas State Technical College
Hutto, famously known as Texas Hutto, is situated in the Lone Star State and serves as home to Texas State Technical College. This college enables students access a wealth of technical and vocational programs aimed at empowering them with essential skills needed for success in their respective fields. Programs such as electrical engineering technician, welding, and diesel mechanics are just some examples provided by TSTC which allows trainees to receive hands-on experience prior to graduation.
Multi-Institutional Teaching Center
Located in Hutto, Texas, the Multi-Institutional Teaching Center provides an array of educational resources for residents to access and achieve their goals. With degree programs as well as certificate courses available at this center alongside professional development offerings, residents have a plethora of options to pursue higher education opportunities from institutions such as A&M Central Texas. The facility also offers additional services like academic advising and tutoring which will prove beneficial throughout each student's journey towards success.
Summary
Hutto, TX is a great place to live for those looking for an affordable city that's close to Austin and features top-rated schools. With its strong community spirit, plentiful job opportunities and abundance of activities, this Texan town should be seriously considered as your new home! It provides the perfect balance between rapidly growing while still remaining charmingly quaint. Offering anyone who chooses it all they need in terms of comfort without leaving Texas behind.
Best Neighborhoods in Hutto
Lookout at Brushy Creek | Carmel Creek | Brooklands | Star Ranch | Hutto Town Square | Emory Farms | Emory Crossing | Cross Creek | Durango Farms | Hutto Highlands | Mustang Creek | Cottonwood Farms | Hutto Crossing | Covered Bridge | Riverwalk | Legends of Hutto | Creek Bend | Cotton Brook
Frequently Asked Questions
Is it expensive to live in Hutto Texas?
Hutto's cost of living is substantially cheaper than the national average, particularly in terms of housing costs, utility expenses, groceries and transportation. This makes Hutto an appealing destination for those who wish to spend less but still take advantage of what this thriving urban centre has to offer. All these areas being more affordable provide individuals with a great opportunity to reduce their expenditures without compromising quality life standards.
Is Hutto TX growing?
Hutto has emerged as one of the quickest developing cities in Texas, with its population practically doubling since 2010 and estimated to have up to 40,000 citizens by Autumn 2022. This sensational growth makes Hutto stand out among other cities in the state.
Why are so many people moving to Austin TX?
Austin, TX has become a highly sought after destination due to its booming job opportunities, comparatively lower cost of living and variety of exciting cultural activities. It attracts tech startups, creative professionals and businesspeople alike. You can also find an array of restaurants serving delicious cuisines as well as music venues for your entertainment or take advantage of outdoor recreational spaces here in the city without spending too much on living costs. From career changes to just seeking change, Austin is sure to have something perfect for you!
What is the life expectancy in Hutto Texas?
Texas's highest life expectancy, 97 years, was found in the 78634 ZIP code located near Austin, Hutto. This number is substantially above the average for all of Texas, which stands at 78.5 years.
What is the median home price in Hutto compared to Austin?
The median home price in Hutto is notably less than the one for Austin – a difference of $148,000.